Homeopathic Medicine for Acidity – Acidity Treatment in Homeopathy
In this article of Homeo Expert, we shall discuss the best Homeopathic Medicine for Acidity.
Best Homeopathic Medicine for Acidity
Acidity is a word or term which we can use for a number of symptoms. These symptoms can cause excessive production of acid with the help of stomach glands. So it is a broad term which covers a number of gastric symptoms. Our stomach produces acid in order to digest the food and it is a natural process. when we eat unhealthy foods then the problem occurs in the form of excessive acids which are more than the need of stomach. When this happens in our system, the person suffers from acidity. Additionally, it can cause additional symptoms including heartburn, dyspepsia, stomach or peptic ulcers along with inflammation of the stomach. At times, you can see constipation and indigestion along with acidity.
Causes of Acidity
There are several causes of Acidity
Binge Eating.
If you consume food like chocolates, spicy food and fatty food, coffee and also non-vegetarian food.
Alcohol
Smoking
Tobacco chewing
Use of medicines like aspirin and antibiotics
Stress
Depression
GERD (gastro oesophageal reflux disease)
Peptic ulcer
Stomach tumors
Symptoms of Acidity
The main symptom of acidity is a burning sensation which you feel behind your sternum or in the upper abdomen which leads to heartburn.
Burning in the stomach
Burning in the oesophagus
Belching
Nausea
Sour taste
Indigestion
Constipation
Scope of Homeopathic Treatment for Acidity
We can confidently say that Homeopathic medicines for acidity are devoid of side-effects and are extremely successful in the treatment of this issue. As you know medicines which we shall use are natural, therefore, there are no harmful components available in them. These natural medicines can enable the person who is suffering from acidity to get rid of this problem.
Advantages of homeopathic treatment for acidity:
Homeopathic treatment for acidity is the best option to completely cure the disease of acidity by using natural remedies.  Homeopathic remedies are successful in the treatment of both acute as well as chronic cases of acidity. The conventional medicines can give a temporary relief to patient whereas homeopathic remedies give a permanent cure to acidity. Homeopathic remedies make our sphincter powerful which is at the junction of oesophagus and stomach.
Best Homeopathic Medicines for Acidity:
There are some homeopathic medicines which we consider top homeopathic remedies for the treatment of acidity. It includes Carbo Veg, Natrum Phos, Iris Versicolor, Robinia and Nux Vomica.
Carbo Veg is the best Homeopathic medicine for acidity along with a bloated abdomen and gas. Even if you are facing belching, homeopathic remedies give relief. Natrum Phos is the best homeopathic medicine for acidity along with sour water brash, sour belching and sour vomiting. Robinia is another best homeopathic remedy for belching with heartburn and water brash. Iris Versicolor is also used for the treatment of acidity where there is a burning sensation in the whole alimentary tract. We suggest Nux Vomica when acidity occurs as a result of eating spicy or heavy food, alcohol and coffee. We also recommend Nux Vomica and Iris Vers when a person feels a headache along with acidity.
Best Homeopathic Treatment for acidity:
1: Homeopathic medicines for acidity with a burning behind sternum (Heartburn):
If a patient feels a burning behind the sternum, Homeopathic remedies Robinia, Carbo Veg and Nux Vomica are effective. Carbo Veg is one of the best homeopathic medicines for heartburn along with sour belching. The patient also feels gas in his stomach. When he eats even the simplest food then the condition of the patient gets worse. Robinia is another excellent homeopathic medicine for acidity when a patient feels retrosternal burning with intense acrid belching. It may accompany with vomiting of sour and bitter fluid. Nux Vomica is suitable for those patients who feel heartburn after having a coffee, alcoholic drinks, spicy or heavy food.
Homeopathic medicines for acidity with burping/belching:
If you are looking for effective homeopathic remedies for acidity along with excessive burping then Natrum Phos, Lycopodium, Robinia and Asafoetida are our best suggestions. We select Lycopodium as a homeopathic treatment for acidity when belching rise up to the throat and cause burning for hours. In order to get rid of sour and acrid burping along with acidity, Robinia and Natrum Phos are our best medicines. We suggest Asafoetida when the patient feels acidity along with loud and difficult belching.
Homeopathic Treatment for acidity with flatulence (gas) in the abdomen:
Lycopodium, China and Raphanus are the best homeopathic remedies for acidity with excessive gas. Lycopodium is helpful for acidity if it accompanies with a bloated abdomen. If a patient eats a slightest amount of food, he feels fullness and distended abdomen because of gas. Lycopodium is also helpful in acidity when it occurs due to food like beans and cabbage. The patient of this medicine feels gas in the lower abdomen. China is suggestive when the patient feels gas in the whole abdomen along with acidity. The abdomen of the patient is bloated and belching follows yet gives no relief. Walking gives relief to the patient from gas. Raphanus is the best selection for acidity when the patient is unable to release the gas. The gas does not move in the abdomen and remains stuck in the abdomen.
Homeopathic medicines for acidity with water brash:
Robinia and Natrum Phos are top rated homeopathic treatment for acidity when water brash is also available. We prescribe Natrum Phos for acidity when the patient feels sour risings in the mouth ascending from his stomach. Robinia is recommended in those cases where the patient feels hyper acidity with water brash. We can say that it is helpful for intense bitter and acrid water brash.
Homeopathic medicines for acidity accompanied with headache:
When a patient feels acidity along with headaches, Nux Vomica, Iris Vers are the most effective homeopathic medicines for this condition. Nux Vomica is a useful homeopathic medicine for acidity when the headache starts after taking heavy food. It includes spicy food, fatty food, alcoholic stimulants and coffee. There may be a symptom of constipation as well. Iris Vers is another homeopathic medicine for acidity when the patient feels burning throughout the gastrointestinal tract with headache.
Robinia and Carbo Veg – Homeopathic Remedies for acidity caused by Reflux
Carbo Veg, Robinia and Natrum Phos are also the best homeopathic medicines for acidity from GERD. In order to deal with acidity due to peptic ulcers we should consider Hydrastis, Kali Bich, Argentum Nitricum and Nux Vomica. 
Management of acidity:
 Here are some simple steps to control acidity:
Skip foods that give rise to acidity attacks and remove them from your diet.
Stop taking alcohol and coffee.
Instead of filling the stomach, eat small and regular meals.
Avoid the use of pain killers.
Reduce stress
Eat more fruits and vegetables
Keep stress at arm's length as far as possible.
Avoid consuming food immediately before going to bed.
Make it a habit to take an active walk daily.
Home Remedies for Acidity
Bananas
Tulsi
Milk
Aniseed
Cardamom
Ginger
Source : Wikipedia
Note: Medicines mentioned here are for information purpose only. Kindly do not self-medicate.
Fill the Comment Form below.
You can write about your problem To Dr. Arsalan Rauf and receive a reply on How Homeopathy can help in treating your disease or illness.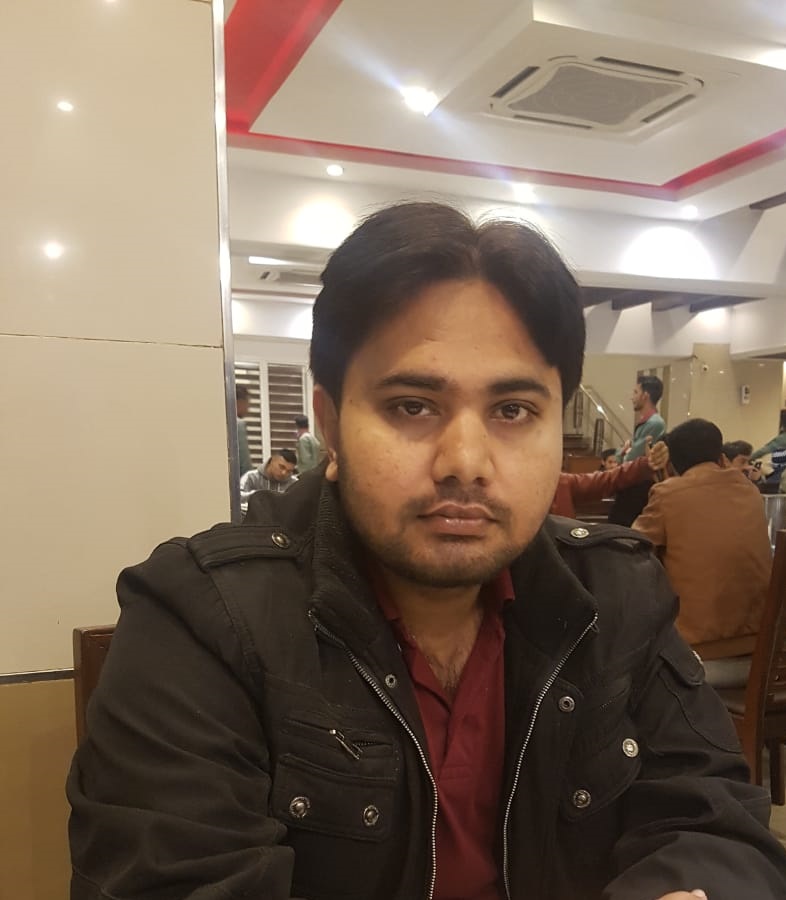 I had accomplished D. H. M. S in 2008, I have been into practice (in Rawalpindi & Islamabad) for more or less 14 years. During my practice, I have been treating acute as well as chronic disorders. I had also completed MHS (Masters of Human Sexuality) in 2014 from SAIHS. Covid-19, Dengue fever, Genetic Disorders, Auto-immune Diseases, Sexual dysfunctions and disorders in males as well as females attract my attention, therefore, I love to solve these cases.
Apart from Homeopathy, I am M.A in English Literature from Punjab University. I have been teaching English at Post Graduate National College Rawalpindi for 7 years. So I am holding two noble professions. I have written more than 7000 articles on different subjects. To be more specific I have authored different websites as well.