Homeopathic Remedies for Brittle Nails
What are Brittle Nails?
Brittle nails stand for nails that are cracked, split, or beaks easily. The medical term for this condition is onychoschizia. The nails are made up of the layers known as keratin (a strong protein found in nails, hair, teeth and skin).
Homeopathic remedies for brittle nails can boost the process of the growth of nails when they grow at a slow pace.
In a normal situations, they are strong enough and without any discoloration and spots and have a smooth texture. However, they tend to become brittle.
It is a common problem that anyone can experience but it is more common in women than men. To be more specific, it is twice more common in women as compared with men.
Brittle nails can occur on fingers, toes because of multiple reasons. In some cases, it can be cured with the help of home remedies or care tips.
But if they do not respond to such tips or if they are accompanied by any medical condition then they need proper treatment for it in order to regain the strength and health of the nails.
Related Read: Homeopathy for Nail Fungus
What are the Causes of Brittle Nails?
It can be a cosmetic concern that can cause from wear and tear of nails, too much moisture or too little moisture and other external reasons.
Vitamin Deficiency: At times, it can be a result of vitamin deficiency.
External Factors: If your toenails are healthy and the breaking and splitting of fingernails is present, it means it is happening due to an external factor. Excessive exposure to chemicals, cleaning materials, and detergents can also damage the nails, they are some of the external factors. Repeated washing (the nails absorb the water). On drying the nails decrease due to loss of moisture. It is observed in swimmers and those who tend to wash dishes excessively. The long term use of nail polish or nail polish remover can be another external factor (they have harsh chemicals that make the nails dry and damage the keratin result in brittle nails).
Age: The aging process can also cause brittle nails, the fingernails get thin and brittle whereas the toenails get hard and thick as the person grow old.
Weather: Dry environment or winter months can also cause damaged nails and make them to be brittle.
Deficiencies: Certain deficiencies such as biotin (vitamin B7) or iron can also result in brittle nails.
Injury: Repeated injury can also result in brittle nails.
Certain Medical Conditions that can cause brittle nails are:
Hypothyroidism (Underactive Thyroid): People with brittle nails and hypothyroidism can also develop some of the signs and symptoms such as hair fall, cold intolerance, weight gain, constipation and tiredness.
Fungal Infection of Nails: It is known as Onychomycosis, infection of the nails can cause brittle nails that can crumble with ease. In addition, they can also become discolored that can become yellow or brown in color.
Anemia: It stands for low hemoglobin, HB (a protein available in the red blood cells that transports oxygen from the lungs to the rest of the body. The low HB can cause low oxygen supply and when it lowers the oxygen supply to the nail matrix, it does not get required nourishment and cause improper development of the nails.
Nail Patella Syndrome: It is a genetic disorder in which the nails and knee caps are small and poorly developed, it can also affect other body areas including hips, chest and elbows.
Nail Psoriasis: It is an autoimmune disease that produces inflamed patches on the skin covered with silvery-white flakes, it also affects the nails in most of cases. When the nails show the signs such as discoloration of the nails, pitting of nails, crumbling of nails, changes in the shape of nails and at times, loosening and separation of the nails from the nail bed.
Lichen Planus: It is another autoimmune disease that can impact skin, nails and mucous membranes. When it affects the nails, it can show the signs such as thinning of the nails, ridges on the nail, splitting of the nails and at times nail loss that is permanent.
Diabetes: Diabetic people are also at risk of developing brittle and thin nails.
Raynaud's Syndrome: It can cause blood circulation problems that can also affect the health of the nails.
What are the Signs and Symptoms of Brittle Nails?
The symptoms of brittle nails are:
Dry nails (due to less moisture)
Thin nails (easy cracking)
Soft nails (due to too much moisture)
Chipping (breaking of a small piece from the edge of nails)
Split nails
Easy breaking of nails
Vertical edges on the nails
Slow growing nails
Peeled nails at the tip
Hindrance in growing nails for long length
Pain around nails
Homeopathic Remedies for Brittle Nails
Homeopathic medicines are the ideal choice when it comes to strengthen, thicken thin, brittle weakened nails. These remedies help the patients to slow down the process of breaking, cracking, crumbling, splitting, chipping, peeling of nails and also prevent it from happening again in the future.
Homeopathic treatment also repairs the damaged nails and also works efficiently where the nails are dry, rough, discolored, have become deformed and grown out of shape, or have vertical edges.
Top-rated homeopathic remedies to treat the case of brittle nails are Antimonium Crudum, Silicea, Thuja and Graphites.
Antimonium Crudum – Top Rated Homeopathic Medicine for Brittle Nails
Antim Crudum ranks at the top of homeopathic medicines to cure the cases of brittle nails. It is indicated in cases where the nails get cracked and crushed easily. The nails also have a tendency to split.
At times, pain in the skin lying under the nails may experience by the patient. In some cases, the nails get discolored too, they may grow out of shape or become deformed.
Apart from the above features, it is also prescribed when there is a slow growth of nails. It is one of the best homeopathic remedies for nail damage that develop due to fungal infection.
Silicea – To Treat Brittle, Rough, Crippled, Yellow Nails
Homeopathic remedy Silicea is a helpful medicine to give rise to nail growth. It is prescribed in brittle, rough, yellow or damaged nails cases.
In addition, the person may have white spots on the nails, grey discoloration of the nails may also present. In several cases, the nails split into layers or fall like powder.
The patient of this medicine has excessive sweating on hands and feet with the above features. Ulceration around the nails may also occur.
Thuja – Ideal for Brittle, Distorted Nails
Thuja is another homeopathic remedy produced from the fresh twigs of a plant known as Thuja Occidentalis also known as Arbor Vitae. It belongs to the family of coniferae.
It is an ideal choice for brittle, distorted nails that get out of shape. The nails of the person are also very dry, it may crumble and may be discolored in some cases.
At times, the nails are soft and peel off easily in layers. At times, the nails may have vertical lines on it.
Hangnails (a partly detached piece of dead skin present at the side or the base of a fingernail) may also follow it.
Arsenic Album – Homeopathic Medicine for Thin, Brittle Nails
Arsenic Album acts well in cases of thin and brittle nails. These nails get cracked, chipped with ease. The nails may be discolored reddish or blackish, or they may be transparent in nature.
The nails also have vertical edges on it and are highly damaged when you observe them.
Graphites – Homeopathy for Nails that Crumble, Breaks Easily
This homeopathic medicine works efficiently in cases of brittle nails that show a tendency to crumble and break easily. The nails may be painful and sore in nature as if they are ulcerated along with the previous feature.
In few cases where this medicine is prescribed, the nails are rough and at times are discolored black, and they may be deformed too.
Fluoric Acid – One of the Best Homeopathic Remedies for Brittle, Corrugated Nails
Fluoric Acid is another effective homeopathic remedy to treat the cases of brittle nails that are corrugated, it stands for having parallel, vertical ridges on the nails.
The nails are rough and tend to crumble quickly. At times, there is a sensation of splinter under the nail is observed. The nails may not have a proper shape and they can be distorted.
Sepia – Homeopathic Medicine for Brittle, Discoloured Nails
Sepia acts well in cases of brittle nails and when they are also discolored. They are discolored yellow. They get damaged and crumble easily, the nails may also show peeling feature.
Nitric Acid – Homeopathic Treatment for Nails with White Spots
This homeopathic remedy is prescribed for brittle nails with white spots on it. In addition, the nails may also lose their normal shape.
At times, the fingernails are curved and yellow. Both toenails and finger may be severely damaged where this medicine is used.
Castor Equi – Homeopathic Treatment for Crumbling of Nails on Impact
Castor Equi is one of the best homeopathic remedies to prescribe where the nails are brittle that chip or crumble from the slightest strike, knock on a surface.
The patient of this medicine has cracking of nails or peeling of nails along with the dropping of nails.
Note: Medicines mentioned here are for information purpose only. Kindly do not self-medicate.
Click the Whatsapp Button to Contact us.
You can write about your problem To Dr. Arsalan Rauf and receive a reply on How Homeopathy can help in treating your disease or illness.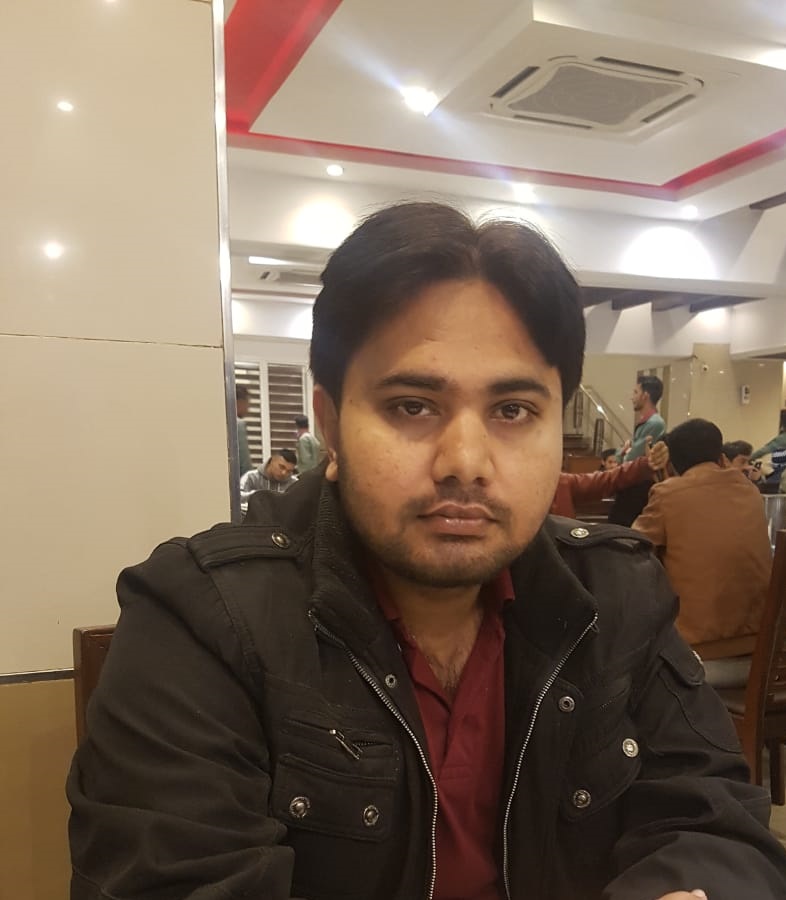 I had accomplished D. H. M. S in 2008, I have been into practice (in Rawalpindi & Islamabad) for more or less 14 years. During my practice, I have been treating acute as well as chronic disorders. I had also completed MHS (Masters of Human Sexuality) in 2014 from SAIHS. Covid-19, Dengue fever, Genetic Disorders, Auto-immune Diseases, Sexual dysfunctions and disorders in males as well as females attract my attention, therefore, I love to solve these cases.
Apart from Homeopathy, I am M.A in English Literature from Punjab University. I have been teaching English at Post Graduate National College Rawalpindi for 7 years. So I am holding two noble professions. I have written more than 7000 articles on different subjects. To be more specific I have authored different websites as well.