Homeopathic Medicine for Constipation – Treatment in Homeopathy
What is Constipation?
Constipation is a term in which involves infrequent bowel movements and difficult passage of stool that stays for several weeks. In Hindi or Urdu, we call it qabz. It also refers to three or fewer than three stools or bowel movements per week.
Symptoms of Constipation
Passing three or less stools in a week
Straining to bowel movements
Having hard stools
Feeling that there is a blockage in your rectum that stops the bowel movement
Feeling that you are unable to empty the stool from your rectum
Using your finger or pressing your abdomen to pass or remove the stool
Gas
Causes of Constipation
Blockages in the Colon or Rectum
Colon cancer
Bowel obstruction
Narrowing the colon (bowel stricture)
Other abdominal cancer that involves or presses the colon
Nerve Problems Around the Colon or Rectum
Multiple Sclerosis
Spinal cord injury
Stroke
Hormonal Imbalance Conditions can Cause Constipation
Risk Factors
Older adult
Being a woman
Being dehydrated
Eating low fiber diet
Getting little or no physical activity
Taking medications like antidepressants or to low your blood pressure
Mental health condition like depression or eating disorder
Sedentary lifestyle with decreased physical activity
Complications
Stool gets stuck in intestines
Also, read our article about
Constipation Treatment in Homeopathy
Homeopathic remedies for constipation are helpful and effective in all age groups. Homeopathy gives wonderful treatment to acute as well as chronic cases of constipation. Homeopathic medicine for constipation improves the functionality of bowels. Additionally, homeopathy can treat certain medical conditions including anal fissures and piles which is a result of long term constipation. These natural remedies are safe and do not have side effects. Nux Vomica, Bryonia, Alumina, Lycopodium, Alumina, Opium and Silicea are the best homeopathic treatment for constipation.
Homeopathic Medicines for Constipation
Nux Vomica – Top grade Homeopathic medicine for constipation with ineffectual urging and scanty stool
Nux Vomica is the top homeopathic medicine for constipation in which the stool is insufficient and unsatisfied. The patient of Nux Vomica passes scanty stool, very often. The stool is insufficient and unsatisfactory in nature. Even after passing the stool several times a day, the patient still wants to pass the stool. Abdominal pain may accompany the constipation. Additionally, it is a suitable remedy for those patients who have a sedentary lifestyle. It can also treat the piles which is a result of constipation.
Bryonia Alba – Excellent Homeopathic medicine for constipation with dry, hard, stool in lump form
Bryonia is the top homeopathic remedy for constipation with dry and hard stool which passes in a lump form. The stool is dry and burnt in nature and the patient passes it with utmost difficulty. Additionally, the patient also experiences abdominal distension. Migraine or headache due to constipation can be treated with homeopathic remedy Bryonia Alba.
Alumina – Wonderful Homeopathic medicine for constipation with no desire to pass stool for days
Alumina is another helpful medicine in the category of constipation. The patient of Alumina does not have desire to pass stool even for days. In Alumina, the patient cannot pass stool even for days. The function of the intestine is sluggish. He passes the stool after a large accumulation of stool or faeces in the intestine. In addition, the patient of this homeopathic medicine is unable to pass the stool even if it is soft. It is also a helpful remedy for constipation in infants, children, bottle-fed babies.
Lycopodium Clavatum – Effective Homeopathic medicine for constipation with flatulence and bloated abdomen
Lycopodium Clavatum works efficiently in constipation when the patient has flatulence and a bloated abdomen. Homeopathic medicine Lycopodium is also useful for constipation in elderly people. Additionally, it is also a useful medicine in irritable bowel syndrome.
Silicea – Significant Homeopathic medicine for constipation where stool recedes after being partially expelled
In some cases of constipation, the stool recedes after partially expelling. Silicea is an ideal homeopathic medicine for constipation in these cases. The stool is soft and the patient has to force it to pass out but it goes back into rectum after partially expelled. He also feels constriction of the anus and he also feels exhaustion due to straining efforts to expel stool. Additionally, he may also experience burning pain in the anus. Silicea is also helpful in cases of constipation in women when it occurs before or during the menstrual cycle.
Antimonium Crudum and Podophyllum Peltatum – Homeopathic Remedies for cases where constipation and Diarrhea alternate
Podophyllum and Antimonium Crudum are the best homeopathic medicines for constipation which are alternating with diarrhea. Antimonium Crudum is an ideal homeopathic treatment for constipation in which the soreness of rectum, anal itching and mucus piles are present. it is also beneficial in treating alternating constipation and diarrhea in elderly patients or persons. Apart from alternating diarrhea and constipation, the patient of Podophyllum feels gurgling in bowels with prolapse of rectum with stool. The stool is greenish or clay colored and highly offensive in nature.
Aesculus Hippocastanum and Collinsonia Canadensis – Best Homeopathic Treatment for constipation with piles
Aesculus Hipp and Collinsonia Canadensis are the best constipation treatment in homeopathy when it occurs with piles. In Aesculus Hip, the stool of the patient is dry, hard and knotty in nature with painful piles. The patient feels like small sticks stuck in his rectum. Pain gets worse while walking. Additionally, it is also a helpful medicine for piles which are blind or bleeding type. It also treats the lower backache with piles problems. The patient of Collinsonia Canadensis passes hard stool with protruding piles. Constriction of anus or itching may also present. It is also a useful medicine for constipation during pregnancy.
Ratanhia and Nitric Acid – Highly recommended Homeopathic medicines for anal fissures with constipation
Nitric Acid and Ratanhia are useful homeopathic remedies for constipation with anal fissures. The patient of Ratanhia feels constriction of anus with burning pain while passing stool. It takes a lot of effort to pass the stool. After passing the stool, the patient may feel the burning even for hours. The application of cold water gives relief to the burning pain. Nitric Acid is another homeopathic remedy for constipation when there is bleeding and pain are present while passing stool. Pain is tearing, stitching and cutting in nature.
Natrum Mur – Top Homeopathic Medicine for constipation when stool is passed on alternate days
When the patient passes the stool on alternative days, Natrum Mur is an ideal remedy to regularise the bowel movements. The symptoms of constriction in the rectum with burning or tearing pain in the anus.
Opium and Chelidonium Majus – Top Homeopathic medicines for constipation with ball form stool
Chelidonium Majus and Opium are wonderful homeopathic medicines for constipation when the stool is dry, hard and ball-like in nature. Opium is a suitable homeopathic medicine for constipation when the patient has been taking laxatives to pass the stool even for a long period.
Prevention
Drink plenty of fluids.
Get regular exercise.
Manage stress.
Do not ignore the urge to pass poop.
Try to create a regular schedule for bowel movements especially after a meal.
Children who begin to eat solid food get plenty of fiber in their food or diet.
Eat fewer foods that contain a low amount of fiber including dairy or meat products and processed foods.
Note: Medicines mentioned here are for information purpose only. Kindly do not self-medicate.
Click the Whatsapp Button to Contact us.
You can write about your problem To Dr. Arsalan Rauf and receive a reply on How Homeopathy can help in treating your disease or illness.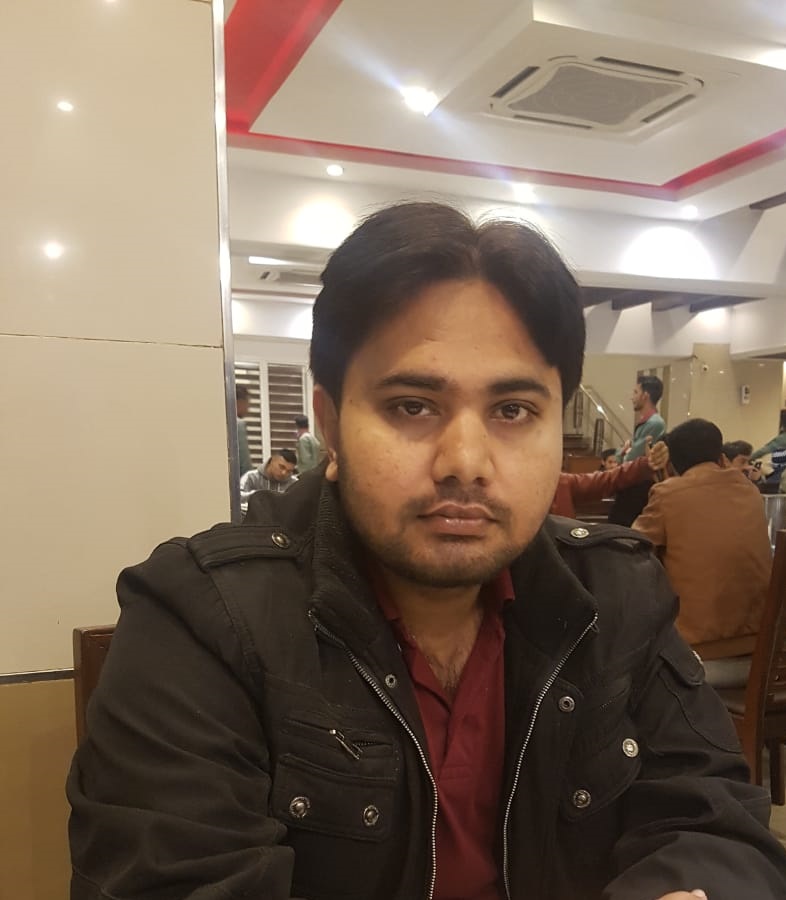 I had accomplished D. H. M. S in 2008, I have been into practice (in Rawalpindi & Islamabad) for more or less 14 years. During my practice, I have been treating acute as well as chronic disorders. I had also completed MHS (Masters of Human Sexuality) in 2014 from SAIHS. Covid-19, Dengue fever, Genetic Disorders, Auto-immune Diseases, Sexual dysfunctions and disorders in males as well as females attract my attention, therefore, I love to solve these cases.
Apart from Homeopathy, I am M.A in English Literature from Punjab University. I have been teaching English at Post Graduate National College Rawalpindi for 7 years. So I am holding two noble professions. I have written more than 7000 articles on different subjects. To be more specific I have authored different websites as well.