Homeopathic Medicines for Diarrhea and Loose Stools
What is Diarrhea?
Diarrhea is a condition in which the person passes loose or watery stool. It can last for a couple of days. If it lasts for a week, it can become a life-threatening condition.
Homeopathic medicines for diarrhea treat the cause behind it
Symptoms of Diarrhea
Loose or watery stools
Abdominal pain
Bloating
Urgent need to have a bowel movement
Abdominal cramps
Causes of Diarrhea
Viruses
Bacteria and parasites (found in contaminated water)
Medications (antibiotics)
Lactose intolerance (found in milk or dairy products)
Artificial sweeteners
Abdominal surgery
Other digestive disorder including Celiac disease, ulcerative colitis and irritable bowel syndrome
Complications of Diarrhea
Also, read our article about
Homeopathy for Loose Motions or Acute Diarrhea
Homeopathic medicines have the ability to treat the underlying infection which is the root cause of diarrhea. In homeopathy, homeopathic medicines Podophyllum, Veratrum Album and Arsenic Album are the best homeopathic treatment for acute diarrhea or loose motions. These medicines give quick relief to the patients. Podophyllum is the first medicine for loose motions when the patient feels an urgency to pass the stool. The stool is profuse and offensive in nature with great gurgling and rumbling sounds in the abdomen. Additionally, it is also a helpful homeopathic remedy for diarrhea in child as well as infants children.
Veratrum Album is also a useful natural remedy for diarrhea in which it is violent, profuse and painful in nature. In addition, it is also prescribed when there are signs of dehydration start to appear and the patient is in a collapsed condition. So it is the best homeopathic for dehydration due to diarrhea.
Arsenicum Album is another homeopathic medicine for diarrhea and the cause of diarrhea is food poisoning. The condition of the patient gets worse after drinking or eating in Homeopathic medicine Arsenicum Album.
Homeopathic Medicines for Diarrhoea
Podophyllum, Veratrum Album and Elaterium are top grade homeopathic remedies for diarrhea. Podophyllum is a helpful homeopathic medicine for loose motion or stool and starts early in the morning or during dentition. Veratrum Album is diarrhea treatment in homeopathy when the stools are large in nature and straining is required to pass poop and followed by great prostration. Elaterium is a useful medicine for watery and profuse stools in a rapid manner.
Aethusa and Magnesia Carbonicum – Top Homeopathic medicines for diarrhoea in children
Aethusa and Magnesia Carb are two ideal homeopathic remedies for diarrhea in children. Homeopathic medicine Aethusa is another useful homeopathic remedy for diarrhea in child during dentition. The child is unable to digest the milk during this period. Magnesia Carb is useful homeopathic medicine for diarrhea in child during nursing. The child complains of abdominal colic and stool is green, watery and frothy in nature.
Carbo Vegetabilis and Gambogia – Effective Homeopathic Treatment for Diarrhea in elderly
Carbo Vegetabilis and Gambogia are top homeopathic remedies for diarrhea in elderly people. Homeopathic medicine Carbo Veg is an ideal remedy for painful diarrhea with gas in older people. Gambogia is a helpful medicine for diarrhea when the stool is yellow-green, thin and watery in nature and the mucus is also present in elderly patients.
Carbo Vegetabilis, Arnica and Eucalyptus – Best Homeopathic medicines for offensive Diarrhea with abdominal pain
Carbo Veg, Arnica and Eucalyptus are excellent homeopathic medicines for dysentery when the poop is offensive with abdominal pain. Homeopathic medicine Carbo Veg is helpful in offensive as well as painful diarrhea. The stool of the patient is frequent and involuntary with cramps or pains in the stomach. Arnica is the best homeopathic medicine for diarrhea or tenesmus (constant urge to pass stool) and it is accompanied by excessive straining. The patient feels unbearable pain in the abdomen with the flatus and the smell of flatus is of rotten eggs. Eucalyptus is an excellent homeopathic medicine for acute diarrhea with sharp pains in the abdomen.
Nux Vomica and Antimonium Crudum – Top grade Homeopathic medicines for Diarrhea alternating with constipation
Nux Vomica for Diarrhea – Nux Vomica is a helpful homeopathic medicine for diarrhea when it is alternating with constipation. Anitomnium Crudum is also a useful remedy for diarrhea alternating with constipation. Nux Vomica is an ideal natural remedy for diarrhea with constipation when it is a result of an abuse of laxatives or purgatives. Small evacuation of the bowels frequently presents with constipation in Nux Vomica. Antum Crudum is the best homeopathic treatment for diarrhea alternating constipation in elderly people. In Antimonium Crudum, Diarrhea occurs with cutting pains and watery in nature and the patient also wants to pass the stool urgently.
Arsenic Album and Pulsatilla – Popular Homeopathic medicines for diarrhoea due to food poisoning
If diarrhea occurs due to food poisoning, Pulsatilla and Arsenicum Album are the suitable medicines for diarrhea. Arsenicum Album is suitable for diarrhea because of food poisoning where it accompanies nausea and vomiting. Arsenicum Album can also treat the cases of diarrhea that occurs due to the abuse of alcohol or spoiled meat. Pulsatilla is useful in diarrhea due to food poisoning where the two stools are not alike. Diarrhea starts with fatty and greasy foods. Vomiting sets in after having pastry, fruits and fats with the feeling of suffering from diarrhea. Homeopathic medicine Pulsatilla will recover such cases rapidly.
Argentum Nitricum and Gelsemium – Homeopathic Remedies for diarrhea due to anxiety
Gelsemium and Argentum Nitricum work efficiently in treating diarrhea when it occurs due to anxiety. Argentum Nitricum is another homeopathic medicine for diarrhea because of anxiety in expectation of upcoming events and performances. The patient of Argentum Nitricum suffers from diarrhea when goes for an examination or an interview. Gelsemium is one of the best homeopathic remedies for diarrhea because of anxiety due to anticipation of an unusual trial including preparation for theatre and church. Diarrhea that occurs due to the sudden increase of emotions including fright, grief and bad news can be cured with Argentum Nitricum.
China and Veratrum Album – Homeopathic medicines for diarrhea with great weakness
China and Veratrum Album are the effective homeopathic treatment for weakness that occurs due to diarrhea. Homeopathic medicine China works wonderfully when diarrhea with loose stools, brownish in color, painless with a feeling of tiredness and debility. China is also a useful homeopathic medicine for Traveller's diarrhea. Veratrum Album is considerable when the diarrhea is followed by dehydration. Homeopathic medicine Veratrum works wonderfully when the symptoms of profound weakness, blueness and prostration and collapse with extreme weakness are also present with diarrhea.
Aloes and Sulphur for Diarrhea – Super effective Homeopathic medicines for Morning diarrhea
Aloes and Sulphur are the best indicated homeopathic medicines for morning diarrhea. Sulphur and Aloes act instantly on painless morning diarrhea. The patient comes out of bed with a prolapsed rectum in these cases. Hasty desire to pass stool is also present.
Ammonium Carbonicum and Bovista – Homeopathic medicines for diarrhoea during menses
Bovista and Ammonium Carbonicum are the best homeopathic remedies for diarrhea during menses. When diarrhea occurs before or during the menstrual cycle, Ammonium Carb and Bovista are useful in such cases. The patient feels intense and sharp pains in the abdomen with heaviness.
Iodoformum and Chaparro – Top Homeopathic Remedies for Chronic Diarrhea
Chaparro Amar and Iodoformum are the best homeopathic medicines for chronic diarrhea. Iodoformum is beneficial in chronic diarrhea when the stool is greenish, watery and consists of undigested food. The patient of this medicine loses his temper fast and also irritable in nature. Chaparro Amar is a useful homeopathic remedy for chronic diarrhea with mucus in stools.
Prevention – How to Stop Diarrhea Without Medicine
Watch what you eat
Watch what you drink (have water from clean places)
Wash your hands before making or eating food
Note: Medicines mentioned here are for information purpose only. Kindly do not self-medicate.
Click the Whatsapp Button to Contact us.
You can write about your problem To Dr. Arsalan Rauf and receive a reply on How Homeopathy can help in treating your disease or illness.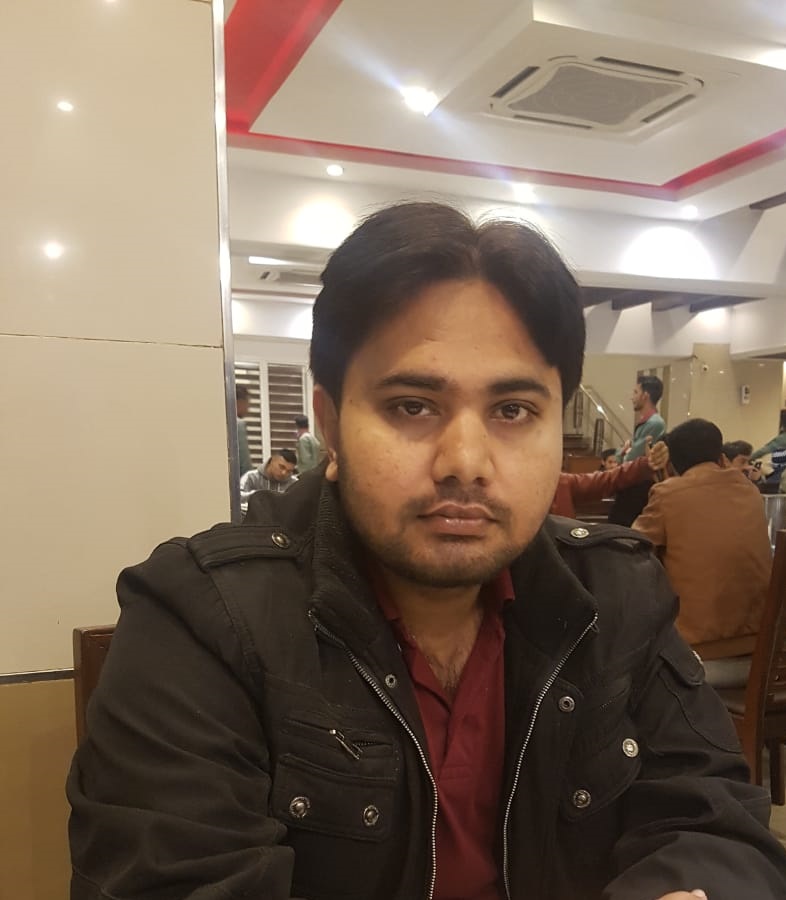 I had accomplished D. H. M. S in 2008, I have been into practice (in Rawalpindi & Islamabad) for more or less 14 years. During my practice, I have been treating acute as well as chronic disorders. I had also completed MHS (Masters of Human Sexuality) in 2014 from SAIHS. Covid-19, Dengue fever, Genetic Disorders, Auto-immune Diseases, Sexual dysfunctions and disorders in males as well as females attract my attention, therefore, I love to solve these cases.
Apart from Homeopathy, I am M.A in English Literature from Punjab University. I have been teaching English at Post Graduate National College Rawalpindi for 7 years. So I am holding two noble professions. I have written more than 7000 articles on different subjects. To be more specific I have authored different websites as well.