Best Homeopathic Remedies for Nail Fungus, Infection, Toenail Fungus
In this article of Homeo Expert, we shall discuss the best homeopathic remedies for nail fungus.
Best Homeopathic Remedies for Nail Fungus, infection, Toenail fungus
First of all, we need to have an overview that what is nail fungus.
What is Nail Fungus?
Nail fungus is a common condition which can start as a spot, at times, it is yellow and sometimes it is white. It occurs at the tip either on your fingernail or toenail. Additionally, we can also say that it can affect other parts of the body as well. When it starts to overgrow, it leads to an infection. These infections develop over time, therefore, it is a subtle move if you notice them immediately. We can use a medical term for it that is, onychomycosis. This condition can cause pain, discomfort and irritation in the infected person.
Why Does It Develop?
Basically, fungi develop in warm and moist environments, so this type of environment is suitable for them to overgrow. If this fungus infects the areas between your skin of the feet and your toes, we refer to it as athlete's foot. According to the research of AAD (American Academy of Dermatology), these fungal infections can affect toenails easily as compared with fingernails. It is due to the fact that your toes are limited to your shoes and it gives them moist and warm environment.
Additionally, if you get pedicure and manicure at a nail salon, you ensure that their tools are disinfected. If the staff has not disinfected the tools, it will spread fungal infections.
Who Gets Nail Fungus or Causes of Nail Fungus?
There are several causes of nail fungus or fungal nail infections. So we have to select homeopathic remedies for nail fungus according to the cause. It can occur in people at any age and common in adults or elderly people. In addition, you can prevent many causes of Toenail Fungus. You have a great chance to develop it if you:
Diabetic
Aging (age over 65)
Wearing artificial nails
Swim in a public swimming pool
People who use gloves of rubber, rexin and plastic
Nail injury
Skin injury around the nail
Sweating heavily
Working constantly in water
Having moist toes and fingers for prolonged period
Skin diseases including Psoriases, Herpes and Eczema
Weakened immune system
If you wear closed-toe shoes including tennis shoes and boots
It develops more often in men rather than women and it occurs in adults more than children. If your family is often having these fungal infections, there is a chance you will also get it. Elderly people can easily get this fungal infection due to their poor circulation.
Symptoms of Nail Fungus
Yellowish, brownish or blackish discoloration of the nails
Thickening of nails
Smelling slightly foul from the infected nail
Loss of the nail
Crumbling of corner or tip of the nail
Pain in nail bed or tip of the fingers or toes occasionally
How to Prevent Nail Fungus or Toenail Fungus
Wash your hands and feet on a regular basis. Also, wash your hands after touching an infected nail.
Wear sweat-absorbing socks or try to change your socks throughout the day
Wear those shoes which are made of materials that breathe
Visit those salons which use sterilized manicure or pedicure tools for every customer
Avoid using nail polish or artificial nails
Dry your feet after showering especially the space between the two toes
Control sugar level in Diabetes
Top Homeopathic Remedies for Nail Fungus or Fungus Treatment
Silicea – One of the Best Homeopathic Remedies for Nail Fungus along with Pus, infection and pain in Toenail
Silicea is at home in treating Nail Fungus and it is suitable for those patients who have cold palms and feet. Additionally, their nails are disfigured and infected as well. The sweat from armpits, hands and feet is full of bad smell. The patient may feel a sharp pain in the finger and toenails. This pain is unbearable and the patient becomes irritable and restless in this condition. The remedy is suitable for those persons whose nail is growing inwards and there is pus and flesh in it.
Antimonium Crudum – One of the Best Homeopathic Remedies for Nail Fungus with Distorted Nails and Toenails
Homeopathic remedies for nail fungus provide a safe and successful solution and they do not have any side-effects. Antimonium Crud is useful in those cases where the infections of the nails are accompanied by thick horn-like callosities( the hard part of the skin). Therefore, we can conclude that it is suitable for horn-like warts on hands and sole. It is also suitable for patients who have dry skins that itch. The nails of the patient are easily breakable. The shape of the nail becomes distorted and new shape grows out of it. In such cases, the nails of the patient grow slowly and the patients get irritated easily. This homeopathic medicine works fine in order to treat toenail fungus.
Related Read: Homeopathy for Brittle Nails
Graphites – Best Homeopathic Medicine for Nail Fungus when nails crack
We suggest this medicine in those cases where the inward growth of nails is found including toenails. The tissues are also swollen and the nails tend to ulcerate. Graphites is useful in those cases in which the patient cannot bear to be touched and the pain is also deep-rooted. The nails are very sore and painful in this condition. It is also helpful in nail infections where we find the symptom of cracked fingertips.
Hepar Sulf – One of the Best Homeopathic Remedies for Toenail infections or Fungus with Pus.
Hepar Sulf is also beneficial for those cases in which there is a symptom of pus formation. Additionally, we can also use calendula in this regard according to the symptoms.
BUFO RANA: Homeopathic Medicine for Nail Infection and Fungus that turns the Nail Blue
Homeopathic remedy Bufo Rana is an ideal homeopathic medicine to cure fungal infections of the nails and toenail which appear bluish or blackish in color.
This Homeopathic remedy can also be prescribed to patients in whom the skin surrounding the nails is swollen and there is the occasional formation of pus. The affections of nail affections are accompanied by a deep dull pain that runs upward till the axilla (armpit).
FLOURIC ACID: Homeopathic Treatment for Fast Growing and Crippled Nails with Fungal Infection
Homeopathic medicine Flouric acid provides positive results in cases where the nails grow very fast and are crippled in nature. The patients who require this medicine have nails with longitudinal ridges. Nail changes may be accompanied by a sore pain in between the toes. This homeopathic medicine may also be recommended in cases of nail infection along with corns which are sore to touch.
Note: Medicines mentioned here are for information purpose only. Kindly do not self-medicate.
Click the Whatsapp Button to Contact us.
You can write about your problem To Dr. Arsalan Rauf and receive a reply on How Homeopathy can help in treating your disease or illness.
Related Searches:
Homeopathic remedies for nail fungus,
homeopathic medicine for nail fungus,
Best homeopathic medicines for nail fungus,
homeopathic treatment for nail fungus,
nail fungus and homeopathy,
homeopathic treatment of nail fungus,
Top homeopathic medicine for nail fungus,
nail fungus treatment in homeopathy,
homeopathic remedy for nail fungus,
Top homeopathic remedies for nail fungus,
Homeopathy for nail fungus,
homeo treatment of nail fungus,
nail fungus and its homeopathic treatment,
nail fungus treatment with homeopathic medicines,
home remedies for nail fungus,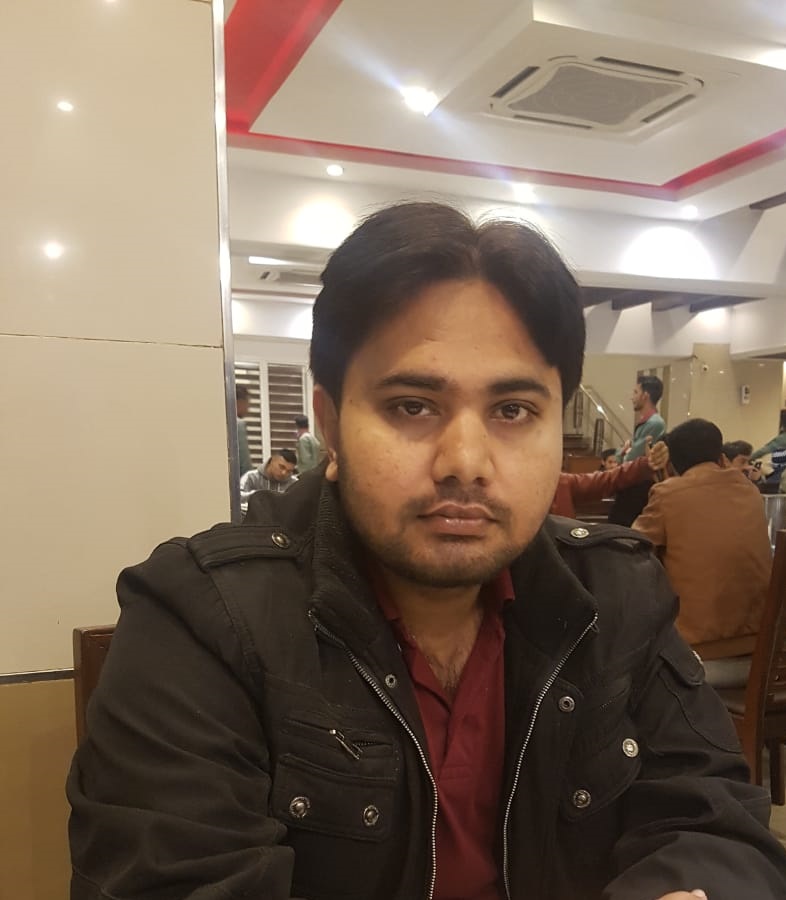 I had accomplished D. H. M. S in 2008, I have been into practice (in Rawalpindi & Islamabad) for more or less 14 years. During my practice, I have been treating acute as well as chronic disorders. I had also completed MHS (Masters of Human Sexuality) in 2014 from SAIHS. Covid-19, Dengue fever, Genetic Disorders, Auto-immune Diseases, Sexual dysfunctions and disorders in males as well as females attract my attention, therefore, I love to solve these cases.
Apart from Homeopathy, I am M.A in English Literature from Punjab University. I have been teaching English at Post Graduate National College Rawalpindi for 7 years. So I am holding two noble professions. I have written more than 7000 articles on different subjects. To be more specific I have authored different websites as well.