13 Best Homeopathic Remedies for Vaccine Side Effects
What is Vaccine?
Vaccines play an important role during the span of childhood in order to protect the children from various diseases.
DPT vaccine protects us against diphtheria, pertussis (whooping cough) and tetanus.
OPV (oral poliovirus vaccines) protects and fights polio.
Hib Vaccine protects us from Haemophilus Influenzae type B infection.
MMR Vaccination helps us to eradicate mumps, measles and rubella.
Vaccine can result in some side-effects from mild to severe. It occurs due to the natural response of the human body while it helps the immunity to fight against the disease for which the vaccination is given. The side effects span ranges from a few hours to one or two days after the vaccination. Homeopathic medicines for vaccine side-effects help the patient in a natural, effective and safe way to manage the symptoms or issues that occur after vaccination.
What are the Side-Effects of Vaccination?
The side effects from PCV (Pneumococcal conjugate vaccine), IPV (inactivated poliovirus vaccine), and Haemophilus Influenzae type B vaccine (HiB vaccine) occur within the span of 24 hours of vaccination. It includes mild fever, swelling or redness at the site of the injection, pain, soreness, tenderness, diarrhea, loss of appetite, sluggishness, tiredness, irritability, fussiness, secondary blister elsewhere on the body.
In MMR vaccination, the patient may suffer from the side effects in 6 to 10 days after the injection of the vaccine. It includes mild fever, cough, puffy eyes, runny nose, rash, loss of appetite and swelling of the salivary glands.
Lastly, the rotavirus vaccine can cause diarrhea, abdominal pain, irritability, restlessness and pain in children.
Apart from the above side effects, the vaccination can also cause small, red lump at the injection site. In some cases, there is a joint, muscle pain, temporary headache, nasal congestion, runny nose, sleeping problems, drowsiness and being sleepy than normal routine.
In cases of high fever/temperature, the children can experience febrile seizures or fits. If a child has a history of such seizures or has a family history, he/she is more likely to get febrile seizures.
There is a rare chance of severe allergic reaction called anaphylaxis as a result of vaccination of any type. Hives, difficulty in breathing, swelling of the face and even collapse can be a result of severe allergic reactions. It can happen within the minutes after taking the vaccine.
Homeopathy and Vaccine Side Effects
Homeopathic mode of treatment offers natural, effective, safe cure for ailments that comes after vaccination. They have the ability to manage the complaints such as diarrhea, fever, skin issues, stomach pain, redness, sleeplessness, inflammation, weakness headache, runny nose, excessive sleep, swelling of arm, nasal congestion, cough, muscle or joint pain etc.
Homeopathic Medicines for Vaccine Side Effects
Thuja – One of the Top Grade Remedies for Vaccine Side Effects
It is made from the fresh green twigs of a plant known as Thuja Occidentalis commonly known as Arbor Vitae. It belongs to the family of Coniferae. It is one of the best and leading homeopathic remedies to manage several complaints that occur after vaccination. First of all, it is prescribed for diarrhea after vaccination, it also relieves stomach pain in these cases. Second of all, it is recommended for skin complaints, skin growths, skin eruptions that develop as a side effect of the vaccine. It is also indicated in cases of seizures, apart from seizures, it also helps to manage the sleeplessness accompanied by vaccination. Lastly, after revaccination, it controls the weakness of legs.
Sulphur – Homeopathic Cure for Skin Eruptions Following Vaccination
It is helpful in cases of skin eruptions that can develop after vaccination. It is prescribed in those cases where the eruptions are pustular. These eruptions are most marked on the face, scalp and legs of the person. It is also prescribed for scabby eruptions on the scalp, arms and legs following vaccination.
Silicea – Homeopathic Medicine for Vaccine Side Effects
Silicea is another significant and valuable natural remedy to manage the symptoms that follow vaccination. It is highly recommended in the management of inflammation, redness and swelling of the arm that can develop after vaccination. This homeopathic remedy also manages the weakness and lack of stamina in these cases. Nausea and loose motion that occurs after vaccination can be treated well with this medicine. Excessive sleep and headache from vaccination are also treatable with this medicine. Weight loss and seizures are additional complaints where this medicine is prescribed.
Ledum Pal – For Redness, Swelling and Inflammation of Arm from Vaccination
This remedy is made from the plant Ledum Palustre commonly named as wild rosemary and also marsh cistus. It belongs to the family of ericaceae. It is one of the first choices in homeopathy to treat puncture wounds as developing from the needle prick. In this situation, it is helpful to manage the redness, swelling and inflammation of the arm after the injection of the vaccine. It can also be used as a preventive medicine to prevent the side-effects of vaccination.
Belladonna – Homeopathy for Fever after Vaccination
It is prepared from the plant known as deadly nightshade, this plant belongs to the family of solanaceae. It is an ideal choice to manage fever when it occurs after vaccination. The heat stage is an important feature where it is needed. There is a burning heat present over the whole body but especially prominent in the face and head. The patient feels that his/her body is burning hot like fire along with the redness of the face. Restlessness and anxiety are present with the internal heat symptom. The heat stage results in excessive thirst. In addition, the heat stage alternates with the chill stage too, the patient feels the coldness of limbs with heat in the head. A violent chill is experienced in the back. Apart from these symptoms, it can also manage the inflammation, redness, and swelling of the arm occurring after the vaccination injection.
Podophyllum – To Manage Diarrhea after Vaccination
This remedy is prepared from the plant known as May Apple and it belongs to the family of berberidaceae. It is a helpful medicine to manage diarrhea, the main symptoms of this medicine are watery, profuse and gushing stool. It can be greenish or yellowish in color and also has a very offensive smell. The stool may have mucus in it and it can be frothy in nature. In addition, the patient wants to pass stool immediately after eating or drinking anything. Usually, diarrhea is painless where it is needed, intense nausea can be present before defecation. After passing the stool, the person feels extreme weakness.
Apis Mellifica – To Manage Skin Rash after Vaccination
It is an ideal medicine to manage skin rash appearing after the injection of the vaccine. Violent itching is accompanied by the rash where it is prescribed. The itching gets worse from the warmth of the bed and it gets better in the open air, burning and stinging are also present in the rash. Along with the above symptoms, the skin is also sensitive to the slightest touch.
Arsenicum Album – For Nasal Congestion and Runny Nose
Arsenicum Album is beneficial for managing runny nose and nasal congestion in vaccination cases. There is a watery discharge from the nose and it is profuse in nature. In such cases, it can lead to a burning sensation in the nostrils. In some cases, there is a stoppage of the nose and fluent runny nose present alternatively that needs this prescription. Great weakness may follow with the above features.
Drosera – Homeopathic Treatment for Vaccination Side Effects like Dry, Irritating Cough
This remedy is prepared from the plant known as Drosera Rotundifolia, it also has a common name called leaved sundew. It belongs to the family of Droseraceae, it has the ability to manage the symptoms of dry, irritating cough in such cases. A tickling sensation is also present in the fauces with the dryness and cough roughness. The patient of this medicine states that the cough gets worse from lying down in the evening and from warmth.
Rhus Tox – Homeopathy for Joint Pain and Muscles Pain after Vaccination
Rhus Tox is a very helpful remedy to manage the symptoms of muscle pain and joint pain and it provides great relief in such cases. The pain may get worse at rest and get better by motion where it is prescribed. In cases of Rhus Tox, the person may also experience stiffness of joints. The stiffness gets better with warmth and massage.
Antimonium Tart – For Rattling Cough
This remedy is a very effective medicine to manage loose cough with the rattling of mucus in the chest. Cough is present whether it is day or night. The mucus in the chest makes the chest congested, the patient expectorates thick, scanty phlegm. It is because expectoration is difficult for such patients.
Cicuta – Homeopathy for Seizures after Vaccination
It is prepared from the fresh root of a plant known as Cicuta Virosa, it belongs to the family of umbelliferae. Homeopathic medicine Cicuta can be used for the management of seizures after vaccination. The fits occur with frightful distortion of the limbs or whole body in this medicine. Loss of consciousness and frothing at the mouth may occur with the seizures, along with these symptoms, high fever is also present.
Malandrium – Homeopathic Medicine for Dry, Rough Skin after Vaccination
Homeopathic remedy Malandrium is prescribed for the management of those cases where hardness, dryness and roughness of the skin develop after vaccination.
Click the Whatsapp Button to Contact us.
You can write about your problem To Dr. Arsalan Rauf and receive a reply on How Homeopathy can help in treating your disease or illness.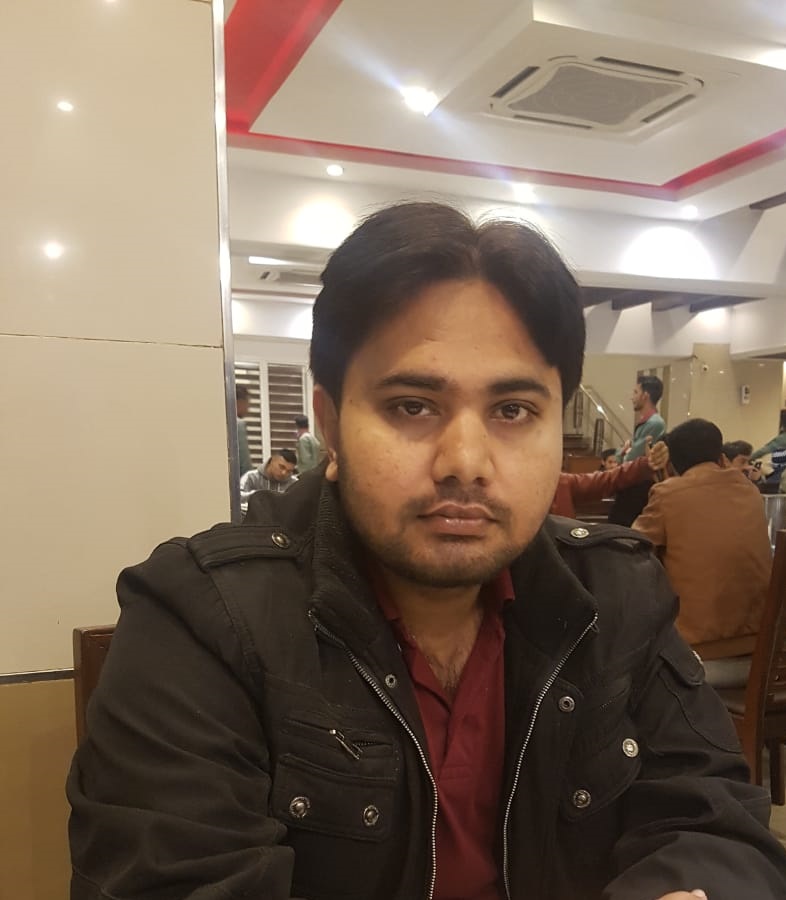 I had accomplished D. H. M. S in 2008, I have been into practice (in Rawalpindi & Islamabad) for more or less 14 years. During my practice, I have been treating acute as well as chronic disorders. I had also completed MHS (Masters of Human Sexuality) in 2014 from SAIHS. Covid-19, Dengue fever, Genetic Disorders, Auto-immune Diseases, Sexual dysfunctions and disorders in males as well as females attract my attention, therefore, I love to solve these cases.
Apart from Homeopathy, I am M.A in English Literature from Punjab University. I have been teaching English at Post Graduate National College Rawalpindi for 7 years. So I am holding two noble professions. I have written more than 7000 articles on different subjects. To be more specific I have authored different websites as well.