Best Homeopathic Medicine for Epididymitis
What is Epididymitis?
Epididymis is a coiled tube that is present on the back of the testicle, inflammation of this tube is called epididymitis. The function of this tube is to store the sperms while they mature and move them from the testes to the vas deferens.
The primary cause of this inflammation is a bacterial infection such as sexually transmitted infections such as gonorrhea and Chlamydia. It can affect all age groups of men but it is most common in males between 14-35 years of age. In some cases, the testes get inflamed and this condition is known as epididymo-orchitis.
What are the sign and symptoms of Epididymitis?
Signs of epididymitis are:
Pain and tenderness in the testes
Swollen, red or warm scrotum
Blood in the semen
Painful urination
Urgency to pass urine
Pain in the pelvic region
Frequent urination
Discharge from the penis
Painful ejaculation
Blood in the semen
Enlarged lymph nodes in the groin
Less common symptom is fever
Pain during coitus
Abnormal penile discharge
Causation of Epididymitis
The main causes of epididymitis are:
Sexually transmitted infections: Gonorrhea and Chlamydia are the most common causes of epididymitis in young males.
Infections: Bacteria from urinary tract or prostate infection may result in epididymitis. Viral infections including mumps can also cause it.
Trauma: A groin injury can also lead you to this condition.
Tuberculosis: It is another cause of epididymitis.
Risk Factors
You are at risk of getting epididymitis if you:
Have unprotected sex with a partner who already has a STI
Use of catheter
If you are uncircumcised
Have tuberculosis
Recent surgery of urinary tract
History of urinary tract infections
Prostate infection history
Injury in the groin area
Prostate enlargement
Complications
The complications of epididymitis are:
Epididymo-orchitis, it occurs when the infection spread from epididymis to the testicle
Pus filled infection or abscess formation in the scrotum
In rare cases, reduced fertility
Homeopathic Treatment for Epididymitis
Homeopathy can help you to reduce the swelling, inflammation and redness of epididymis and it cures the symptoms associated with the condition effectively. Rhododendron, Apis Mellifica, and Spongia Tosta are the ideal natural remedies for epididymitis.
Homeopathy and Epididymitis
Homeopathic mode of treatment is an ideal choice to cure epididymitis. The selection of homeopathic remedies is based on the symptoms of an individual after taking the case history. The patient gets relief from symptoms accompanied by epididymitis including tenderness in the testicle, painful urination, pain, frequent urination, an urgency to pass urine, discharge from the penis and painful ejaculation.
Homeopathic Remedies for Epididymitis
Rhododendron – Homeopathic Medicine for epididymitis with Intense Pain in Testes
Rhododendron is made from the fresh leaves of plant called Rhododendron Chrysanthum or Yellow snow rose. It belongs to the family of Ericaceae. It is an ideal medicine to treat epididymitis when it is associated with tenderness and violent pain in the testicles. The patient feels pain and soreness and it radiates to thighs and abdomen. The pain may be drawing in nature and the scrotum is also swollen. In addition, the pain in the testes gets worse from sitting and it gets better on walking and it is another feature to prescribe this medicine. This medicine also acts well in cases of epididymitis where it occurs with orchitis aka epididymo-orchitis.
Spongia Tosta – Homeopathic Remedy for Epididymitis with Pain in Testicle
Spongia Tosta is another homeopathic remedy to treat testicle pain in epididymitis. The pain can be pinching or bruising in nature. At times, the patient also experiences shooting and stitching pain in the testis. This shooting pain may travel from the testicles to the inguinal area. Touching makes the pain worse. A sensation of burning heat and burning is also felt with the swelling in the scrotum.
Apis Mellifica – Homeopathic Treatment for Swollen Scrotum in Epididymitis
Apis Mellifica is a natural remedy to treat red, swollen scrotum in cases of infection of the epididymis. This homeopathic medicine acts well in right-sided areas. Along with red, swollen scrotum, the patient also feels pain in the testis. The pain gets worse from touch, apart from the above symptoms, frequent desire to pass urine is also present. Scalding and burning in the urethra during and after passing urine are also marked.
Clematis – Homeopathic Treatment for Epididymitis with Tender Testicles
Clematis is produced from the stems and leaves of a plant known as Clematis Erecta and belongs to the family of Ranunculaceae. It is an ideal choice to treat epididymitis with tenderness in testes. There is marked pain while touching them. Pinching pain is experienced by the person in the testicle even from the slightest touch. Walking and motion make the condition worse. There is a drawing pain in the inguinal area and thigh, the patient may experience pain in the testes with these features. The scrotum may also be swollen in such cases.
Pulsatilla – Homeopathy for Epididymitis with Discharge from Penis with Testicle Pain
Pulsatilla is produced from the fresh plant known as Pulsatilla Nigricans or Pasque flower, it belongs to the family of Ranunculaceae. It is prescribed in epididymitis when there is a discharge from the penis is observed. The color of the discharge is thick yellow or yellow-green.
Burning pain is also present with the above features. At times, the pain in the testes may also present which is tearing and lacerating in nature. The feeling of soreness is also there. In addition, homeopathic medicine Pulsatilla is also helpful in cases of epididymitis when it is followed by a gonorrheal infection, the testes may also be swollen aka orchitis. In these cases, the testes are painful and the swelling becomes worse while standing. It may cause a fever to the affected person. Males needing this medicine may also have a history of prostatitis.
Merc Sol – Homeopathic Medicine for Epididymitis with Purulent Greenish Discharge from Penis
When it comes to treating epididymitis when there is a purulent greenish discharge from the penis, Merc Sol serves well. The discharge may aggravate at night. The discharge may occur along with painful erections. The blood may be present in the semen. In addition, the scrotum of the patient is red, swollen along with painful testes. A drawing pain is also experienced by the person in the spermatic cord and groin region, there is a burning sensation in the urethra too. The last drops of urination increase the feeling of burning in the urethra.
Sabal Serrulata – Painful Ejaculation with Epididymitis
Sabal Serrulata is a natural remedy for epididymitis produced from the fresh berries of a plant known as Saw Palmetto. It belongs to Palmaceae. It works well in cases of epididymitis when there is a painful ejaculation is also present with this condition. The patient of this medicine may have a history of prostatitis. It works wonders in cases of epididymitis when the person also feels difficult to urinate or painful urination. Burning and smarting pain in the urethra are important symptoms of this medicine along with the above features. Frequency to urinate is also increased in such patients.
Hamamelis – Homeopathic Medicine for Epididymitis with Pain
Hamamelis is another natural medicine for epididymitis produced from the fresh bark of twigs and root of the plant that is, Witch Hazel. It belongs to the natural order of Hamamelidaceae. It is also helpful in cases of epididymitis. The pain in the testes may be aching, drawing or dull in nature. The drawing pain may radiate from the testicles to the groin area. In few cases, the patient complains of excruciating pains in the testicles and it gets worse after midnight when this medicine is required. The scrotum is also enlarged due to swelling and hot with the above features.
Medorrhinum – Homeopathic Treatment for Epididymitis with a History of Gonorrheal Infection
It is another natural homeopathic cure for epididymitis when there is a history of gonorrhea. In these cases, there may be a thin, transparent discharge with white mucus from the penis is present. It leaves the yellow-brown stains on the clothes. Burning, pain and soreness in the urethra while passing the urine are also felt.
Cantharis – For Epididymitis with Urinary Troubles
Cantharis is another effective remedy to prescribe when epididymitis is present with urinary problems. It includes cutting or burning pains in the urethra, painful urination, frequent urination and so on, these symptoms can be relieved from this homeopathic medicine effectively. Burning and cutting pain may experience before, during, or after urination. It is also helpful for burning sensation in the urethra that occurs after intercourse, there is an urgency to pass urine in patients of this medicine.
Prevention
In order to save yourself from STIs, prefer safer sex with your spouse only.
If you have recurrent urinary tract infections, you need to consult your doctor to avoid the recurrence.
Note: Medicines mentioned here are for information purpose only. Kindly do not self-medicate.
Click the Whatsapp Button to Contact us.
You can write about your problem To Dr. Arsalan Rauf and receive a reply on How Homeopathy can help in treating your disease or illness.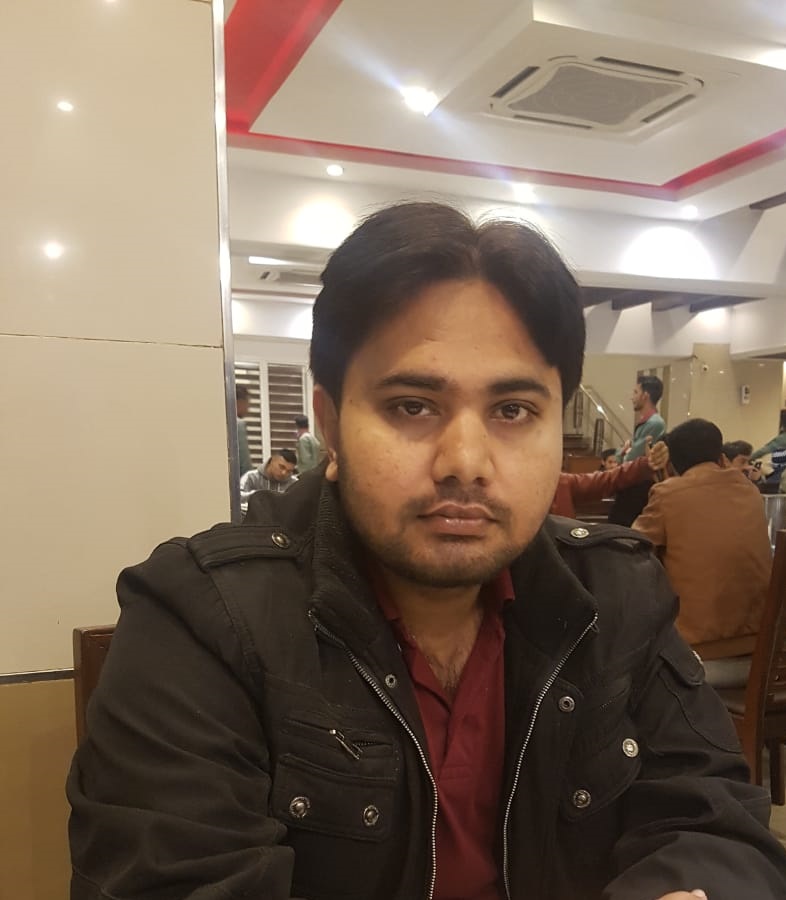 I had accomplished D. H. M. S in 2008, I have been into practice (in Rawalpindi & Islamabad) for more or less 14 years. During my practice, I have been treating acute as well as chronic disorders. I had also completed MHS (Masters of Human Sexuality) in 2014 from SAIHS. Covid-19, Dengue fever, Genetic Disorders, Auto-immune Diseases, Sexual dysfunctions and disorders in males as well as females attract my attention, therefore, I love to solve these cases.
Apart from Homeopathy, I am M.A in English Literature from Punjab University. I have been teaching English at Post Graduate National College Rawalpindi for 7 years. So I am holding two noble professions. I have written more than 7000 articles on different subjects. To be more specific I have authored different websites as well.