Homeopathic Remedies for Azoospermia – Treatment
What is Azoospermia?
Azoospermia is a medical term in which there is no measurable sperm found in a man's semen. In a nutshell, zero sperm count is known as azoospermia. It is one of the main causes of the main infertility. About 1 percent of men suffer from azoospermia and about 10 to 15 percent of infertile men have zero sperm count.
What are the types of Azoospermia?
There are two types of azoospermia.
Obstructive Azoospermia
Nonobstructive Azoospermia
Obstructive Azoospermia
In this type of nil sperm count, you are producing normal sperms but the reproductive tract for both testicles is blocked. There is a missing connection in vas deferens, epididymis or anywhere in the reproductive tract therefore, there is no sperm get into your semen.
Nonobstructive Azoospermia
In this type of zero sperm count, you have a poor sperm production. You are not making enough or measurable amount of sperm to show up in the semen.
What are the Causes of Azoospermia?
Causes of Obstructive Azoospermia
Obstruction can occur in:
Epididymis: This coiled shape tube is present on the back of each testicle to mature the sperms
Vas Deferens: This is the tube that transports your sperm from epididymis
Ejaculatory Duct: This tube helps the sperms to exit into the urethra and mix it with fluid to produce semen
Epididymis Blockages
There are a number of reasons that result in blockage of epididymis:
Inflammation
Scrotal injury or trauma
Infections (Epididymitis)
Rare genetic conditions that will either cause a blockage or abnormal development
Surgery on Vas Deferens
Vasectomy, a surgical procedure to cut vas deferens to stop the flow of sperm. There are many conditions that can cause the same impact:
Previous surgery for other reasons like hernia
Trauma or injury
Cystic fibrosis
Ejaculatory Duct Blockages
Some ejaculatory ducts are blocked from birth. Others can be acquired:
Infections
Prior surgery
Trauma
Retrograde Ejaculation
Causes of Nonobstructive Azoospermia
There are a number of causes of nonobstructive azoospermia:
Genetics
Radiation and toxins
Medications
Excessive drinking
Smoking
Tumor
History of sexually transmitted infections like Gonorrhea and Syphilis
Hormone Imbalances
It can be a possible cause of azoospermia in males.
Varicocele
Veins present in the scrotum may become enlarged or widened and can result in negative impact on sperm production.
Genetics
Klinefelter's syndrome is a genetic mutation in which a man carries extra X chromosome and makes the chromosome XXY instead of XY.
Y Chromosome deletion is another cause in genetics when the male chromosome that is responsible for sperm production is missing. It can cause about 10 percent of azoospermia cases.
Radiation and Toxins
Exposure to toxic elements can also result in low sperm count, sperm impairment or permanent azoospermia. If the radiation therapy involves reproductive organs of the patient while treating cancer, as a consequence nil sperm count occurs. Exposure to heavy metals can also cause male infertility.
Medications Side Effects
Several allopathic medicines can also cause side effect and as a result a person suffers from zero sperm count. It includes the medications of testosterone, gout, and cancer etc.
What are the symptoms of Azoospermia?
Azoospermia itself is a term that describes that you do not have noticeable amount of sperms in your semen.
Married couples try to conceive will come across infertility issue. If they are not getting pregnant after having unprotected coitus for a year. Then it is the sign that something is wrong.
Having said that some causes of zero sperm count can result in noticeable signs and symptoms.
Low sex drive
Swelling or discomfort around the testes
Small or undescended testicles
The penis is smaller than normal
Pelvic pain
Low ejaculate volume, low or no semen
Painful urination
Difficulty in erections and ejaculations
Reduce hair growth on the body
Enlarged breasts (Gynecomastia)
Abnormal or delayed puberty
It is still possible that you have none of these symptoms and have nil sperm count.
Homeopathic Remedies for Azoospermia
The best homeopathic medicines for Azoospermia are:
Arnica
Aurum Met
Aswagandha
Cobaltum
Carcinocinum
Conium
Damiana
Hamamelis
Medorrhinum
Rhodododendron
Syphilinum
Sulfanilamide
X-ray
Homeopathy and Azoospermia
There are more than 50 medicines in homeopathy to treat the cases of infertility. The ideal homeopathic medicine for nil sperm count will increase the sperm count and also solves the complications associated with male infertility.
Homeopathic remedies for Azoospermia can be selected after taking the completing case history of the patient and its symptoms. It is because homeopathy is tailormade not ready made.
We have cured a number of cases of Azoospermia (nil sperm count), Oligospermia (low sperm count), Asthenozoospermia (low sperm motility), Necrospermia (Absence of sperm in ejaculation), Oligoasthenospermia (low motility and low sperm count) and Teratospermia (abnormal sperm morphology or shape) in our clinical history.
Homeopathic treatment for Azoospermia is safe and effective and a competent homeopathic doctor can select the remedy after taking the complete case history and symptoms of the patient.
Advantage of Homeopathic Treatment in Nil Sperm Count
Homeopathic mode of treatment is natural as well as devoid of side effects.
Prove to be effective in 85 percent of the cases in thousands of infertility patients.
Homeopathic remedies have the ability to increase sperm count, sperm volume, and sperm motility and additionally, Teratospermia is also known as abnormal sperm morphology can also be treated well with homeopathy.
Homeopathic Medicines for Azoospermia
Medorrhinum & Agnus Castus – Best Homeopathic Remedies for Azoospermia with Gonorrheal History
Homeopathic medicine is one of the best remedies to cure the cases of nil sperm count when there is a history of gonorrheal infection.
Homeopathic medicine Agnus Castus is an ideal medicine to cure erectile dysfunction in patients with Azoospermia and gonorrhea history.
Syphilinum – Top Homeopathic Cure for Nil Sperm Count with History of Syphilis
Homeopathic medicine Syphilinum is another medicine that can cure the cases of sperm problems when it is due to the history of Syphilis.
Arnica – Top Rated Homeopathic Remedy for Zero Sperm Count due to Injury
Homeopathic medicine Arnica is renowned for its universal action of treating trauma and injury cases. That is why it is an ideal choice to treat the cases of nil sperm count which are a result of an injury or trauma.
Hamamelis – One of the Best Homeopathic Medicines for Azoospermia with Varicocele
Hamamelis tops the rank of homeopathic medicines to treat the cases of zero sperm count when it occurs due to varicocele. The patient of this medicine may experience pain in the spermatic cord and testes of the patient are enlarged. It is also suggested for the cases of Azoospermia with orchitis.
Rhododendron – Homeopathic Treatment for Azoospermia with Epididymitis
It is an ideal homeopathic remedy to cure Azoospermia cases with epididymitis. Rhododendron is made from the fresh leaves of a plant called Rhododendron Chrysanthum or Yellow snow rose. It belongs to the family of Ericaceae. It is an ideal medicine to treat epididymitis when it is accompanied by tenderness and violent pain in the testicles.
The person feels pain and soreness and it radiates to the thighs and abdomen. The pain may be drawing in nature and the scrotum is also swollen in such cases.
Agnus Castus – Best Homeopathic Remedy for Nil Sperm Count with ED
Agnus Castus is at home in treating the cases of erectile dysfunction in cases of nil sperm count. The patient may experience a complete inability to attain erection during the coitus, this medicine acts well in such cases. The genitals of the patient remain cold and relaxed during the sexual act and there is an aversion to coitus is also present.
Lycopodium, Caladium and Agnus Castus – For Azoospermia with Hormonal Imbalance
Caladium, Lycopodium and Agnus Castus are the best homeopathic remedies for hormonal imbalance in zero sperm count cases.
Lycopodium is an ideal remedy when the patient has weak erections along with premature ejaculation.
Caladium is recommended when the patient does not have erections but the sexual desire to perform coitus is still there. Depression and sadness with ED also lead us to the selection of this medicine.
Agnus Castus is prescribed for hormonal imbalance in men along with complete impotency. The patient does not have erection with relaxed genitals. Aversion to sex may also be experienced by the patient.
Conium – Homeopathic Medicine for Zero Sperm Count with Orchitis
Conium Maculatum is another homeopathic medicine for Azoospermia when the patient also experiences pain while ejaculation. The testicles of the patient are swollen with cutting pains. The pain from testes radiates to the root of the penis.
Homeopathic Remedies for Oligospermia (Low Sperm Count)
The recommended homeopathic remedies for low sperm count are X-ray, Sulfanilamide, Damiana, Conium, Aurum Met, Agnus Castus and Rhododendron.  
These medicines can increase the sperm count of the patient and should be taken after contacting a competent homeopath. The rest of the medicines can be selected after taking the complete history of the patient and the medicines are prescribed keeping in view the miasmatic background.
Note: Medicines mentioned here are for information purpose only. Kindly do not self-medicate.
Click the Whatsapp Button to Contact us.
You can write about your problem To Dr. Arsalan Rauf and receive a reply on How Homeopathy can help in treating your disease or illness.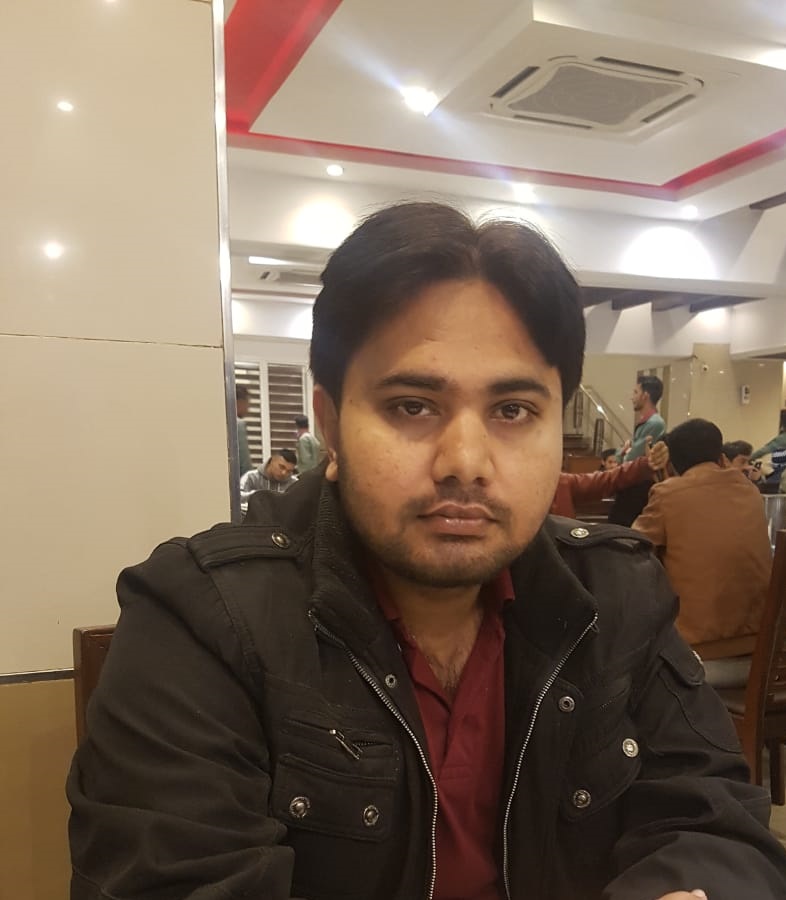 I had accomplished D. H. M. S in 2008, I have been into practice (in Rawalpindi & Islamabad) for more or less 14 years. During my practice, I have been treating acute as well as chronic disorders. I had also completed MHS (Masters of Human Sexuality) in 2014 from SAIHS. Covid-19, Dengue fever, Genetic Disorders, Auto-immune Diseases, Sexual dysfunctions and disorders in males as well as females attract my attention, therefore, I love to solve these cases.
Apart from Homeopathy, I am M.A in English Literature from Punjab University. I have been teaching English at Post Graduate National College Rawalpindi for 7 years. So I am holding two noble professions. I have written more than 7000 articles on different subjects. To be more specific I have authored different websites as well.