Oligospermia Treatment in Homeopathy – Low Sperm Count Medicine
In this post of Homeo Expert, we shall discuss Oligospermia Treatment in Homeopathy or Homeopathic medicine for Oligospermia or low sperm count.
Oligospermia Treatment in Homeopathy – Homeopathic Medicine for Low Sperm Count
What is Oligospermia?
Oligospermia is a medical term for low sperm count. It is a condition in which the semen (fluid) you ejaculate during an orgasm consists of fewer sperm than normal. The complete absence of sperm is called azoospermia. The normal range of the sperm is more than 15 million sperm per milliliter of semen.
Symptoms of Oligospermia
Inability to conceive a child
Hormonal imbalance
Problems with sexual function low sex drive or erectile dysfunction
Pain, swelling or lump in testicles
Decreased facial or body hair
Causes of Oligospermia
Medical Causes
Varicocele (swelling of the veins that drain the testicle)
Infection (sexually transmitted diseases like HIV, Gonorrhea)
Inflammation of the testicles (Orchitis) or Epididymitis
Ejaculations problems various health conditions can lead to lack of ejaculation including Diabetes, spinal injuries and surgery of the bladder or urethra.
Antibodies attack sperm
Tumors (cancers or non-malignant tumors)
Hormonal imbalances (hypothalamus, pituitary)
Defects of tubules that transport sperm
Chromosome defects
Celiac disease (can cause infertility)
Certain medications (cancer medications, steroid use, antibiotic medications)
Environmental Charges
Industrial chemicals
Heavy metal exposure
Radiation or X-rays
Overheating the testicles
Health, lifestyle and other causes of low sperm count
Drug use
Alcohol use
Occupation (prolonged sitting and truck driving)
Tobacco smoking
Prolonged emotional stress
Risk Factors
Smoking tobacco
Drinking alcohol
Being overweight
Overheating the testicles
Being exposed to toxins
Taking certain medications
Certain present or past infections
Using illicit drugs
Experienced trauma to testicles
Being born with an infertility disorder
Prior vasectomy
History of undescended testicles
Undergoing cancer treatments including radiation
Also, read our related articles
Homeopathy for Low Sperm Count – Oligospermia Treatment in Homeopathy
Homeopathic medicines for oligospermia are made of natural substances and they will help you to improve the sperm count as well as the quality of sperm. Homeopathic remedies for oligospermia or low sperm count are free of side-effects and toxic effects. These medicines treat the condition in a harmless and the safest way. Homeopathic remedies for low sperm count can help you to get rid of the underlying cause behind oligospermia. Additionally, these medicines will also save you from harsh medicines including hormonal substitutes that can lead to adverse side-effects. Using homeopathic treatment for oligospermia is a gentle way to increase the sperm count.
Recommended Homeopathic Medicine for Oligospermia (Low Sperm Count)
The suggestive homeopathic medicines for oligospermia are Damiana, X-Ray, Agnus Castus, Conium, Aurum Met and Rhododendron. X-Ray is a helpful medicine to enhance the sperm count when there are symptoms of fatigue, debility and low vitality. Agnus Castus is a helpful medicine for low sperm count with erectile dysfunction. Conium works wonderfully in order to improve the sperm count in men suffering from Orchitis.
Homeopathic Medicine for Oligospermia (low sperm count) with Orchitis (inflammation of the testes):
Rhododendron, Conium and Staphysagria are excellent homeopathic remedies for low sperm count with inflamed testes. Conium is beneficial when there is an enlargement and swelling of the testes are present. The patient feels pain in the testes which is cutting in nature. In addition, the testes of the patient are also hardened. Staphysagria is another suitable Oligospermia treatment in homeopathy when it occurs due to Orchitis. The patient feels pain in the inflamed testes which is burning, tearing, shooting and drawing in nature. Staphysagria is also useful in treating Orchitis following mumps. The patient of Staphysagria wants to remain on sexual subjects. Rhododendron is a useful homeopathic medicine for low sperm count when it is accompanied by severe pain and swelling in the testes. The condition gets worse from a slight touch. The pain in the testes is crushing and drawing in nature along with swelling.
Homeopathic Remedies for low sperm count resulting from Hydrocele:
Homeopathic medicines Rhododendron, Aurum Met and Iodum are ideal remedies for low sperm count due to hydrocele. In Aurum Met, the patient suffers from hydrocele with high sex drive and nocturnal pollutions. Rhododendron is considered when hydrocele is accompanied by the drawing pain in the testes. The testes of the patient are painful and swollen. Iodum is a useful homeopathic medicine for hydrocele when the symptoms of pressing, aching and forceful pain are also present in it.
Homeopathic Medicines for Oligospermia (low sperm count) with diminished sexual power (erectile dysfunction):
Agnus Castus, Caladium Seg and Selenium are the best Oligospermia treatment in homeopathy with erectile dysfunction. Homeopathic medicine Agnus Castus is an eminent remedy for low sperm count with diminished sexual powers. The genitals of the patient are cold, relaxed and flaccid with an aversion to sex. Caladium is another homeopathic medicine for oligospermia with weak sexual powers. The desire of sexual activity is present but he lacks the physical power. Mental depression may present with this situation. Caladium is also useful in tobacco abuse with erectile dysfunction in men. Selenium, in Oligospermia, the patient has weak, insufficient and slow erections with low sperm count. Additionally, it is also helpful in males where involuntary emissions are present with low sperm count. Seminal emissions can occur at night, during urination or passing stools or poop.
Homeopathic Medicine for Low Sperm Count with Varicocele:
Arnica, Aurum Met, Acid Phos and Hamamelis are Oligospermia treatment in homeopathy and it is accompanied by varicocele. These homeopathic medicines are natural remedies to improve or increase the low sperm count when the root cause is varicocele. After taking the case history of the patient, the medicine will take into consideration.
Homeopathic Remedies for low sperm count with a history of excessive seminal loss:
Selenium, Acid Phos and Staphysagria are effective homeopathic medicines to treat low sperm count with a history of excessive seminal loss. We also take them into consideration when a person has involuntary seminal emissions during sleep, urination and passing stool. To get low sperm count treatment in homeopathy, we consider these homeopathic medicines. They do not only improve the sperm quality but also improve the quantity of sperms as well.
Prevention
Don't smoke.
Limit or abstain from alcohol.
Avoid heat.
Manage stress.
Maintain a healthy weight.
Talk to your doctor about medications that can affect sperm count.
Avoid exposure to heavy metals, pesticides and other toxins.
Fill the Comment Form below.
You can write about your problem To Dr. Arsalan Rauf and receive a reply on How Homeopathy can help in treating your disease or illness.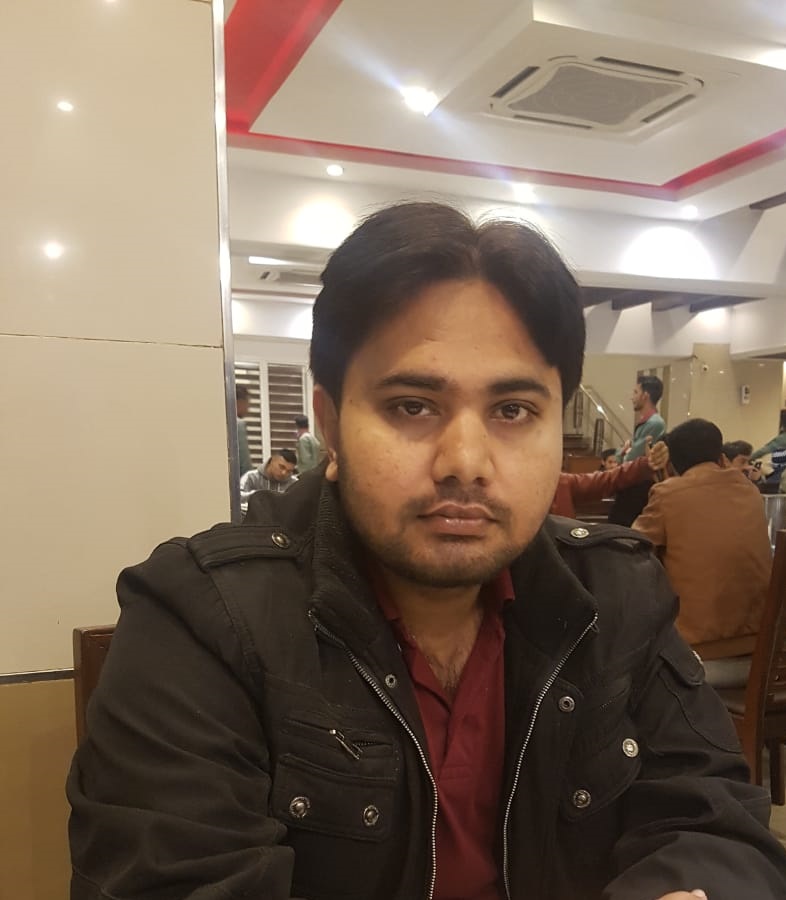 I had accomplished D. H. M. S in 2008, I have been into practice (in Rawalpindi & Islamabad) for more or less 14 years. During my practice, I have been treating acute as well as chronic disorders. I had also completed MHS (Masters of Human Sexuality) in 2014 from SAIHS. Covid-19, Dengue fever, Genetic Disorders, Auto-immune Diseases, Sexual dysfunctions and disorders in males as well as females attract my attention, therefore, I love to solve these cases.
Apart from Homeopathy, I am M.A in English Literature from Punjab University. I have been teaching English at Post Graduate National College Rawalpindi for 7 years. So I am holding two noble professions. I have written more than 7000 articles on different subjects. To be more specific I have authored different websites as well.