Homeopathic Medicine for Psoriasis – Psoriasis Treatment in Homeopathy
In this post of Homeo Expert, we shall discuss the best Homeopathic Medicine for Psoriasis or top homeopathic remedies for Psoriasis.
Best Homeopathic Medicine for Psoriasis – Psoriasis Treatment in Homeopathy
Psoriasis refers to a skin condition in which the life cycle of the skin speeds up. It forces the skin cells to build up in a rapid manner on the surface of the skin. In the long run, the extra skin cells grow red patches and scales which are itchy and painful. It is a chronic disease in which you have to prevent or stop the skin cells to grow rapidly. In Hindi or Urdu, we call it chanbal.
Symptoms of Psoriasis
There are several signs and symptoms of psoriasis but common symptoms include:
Dry, cracked skin that may bleed
Red patches of skin
Itching, burning and soreness
Swollen or stiff joints
Thickened or ridged nails
Types of Psoriasis
It is the most common type which can cause dry, red skin lesions covered with silvery scales. It can be itchy and painful and can occur at any part of your body including genitals and soft tissues inside mouth.
This type of psoriasis affects toenails and fingernails and can cause abnormal growth and discoloration.
This type of psoriasis affects children as well as adults and can come into existence with a bacterial infection. It includes strep throat and can target your arms, legs, trunk and scalp.
This type of psoriasis affects the skin in the groin, around the genitals, under the breast and in the armpits. Inverse psoriasis gets worse by friction and sweating and can cause smooth patches of red and inflamed skin.
It is an uncommon form of psoriasis which occurs in widespread patches and can affect the smaller areas. The smaller areas can be on your feet, hands and fingertips.
It is the least common type of psoriasis which can cover the full body. It shows red and peeling rash that can cause itching and burning intensely.
This type of psoriasis causes painful and inflamed joints which are type of arthritis. It can affect any joint can cause stiffness and joint damage.
Causes of Psoriasis
Infections including strep throat or skin infections
Stress
Smoking
Alcohol consumption
Vitamin D deficiency
Certain medications
Injury to the skin like cut or bug bite
Complications
If you are suffering from psoriasis, you can also develop these diseases.
Conjunctivitis and blepharitis (inflammation of the eyelid) are common among the patients of psoriasis
Psoriasis can cause joint damage which can lead to the loss of the function of the joint.
People who are having psoriasis can become obese.
The risk of type 2 diabetes rises in patients of psoriasis.
Psoriasis patients can also get high blood pressure.
Parkinson's disease can also occur in patients with psoriasis.
Other certain diseases are kidney disease, celiac disease and cardiovascular disease.
Homeopathic Treatment for Psoriasis
Homeopathy mode of treatment is safe and effective for skin problems including psoriasis. These natural medicines successfully treat the psoriasis and do not suppress it like conventional medicines. When the treatment comes to an end the patient completely gets rid of psoriasis. Top homeopathic remedies for psoriasis are Arsenicum Album, Sulphur, Graphites, Arsenicum Iodatum and Petroleum. Homeopathic physician selects the medicine after in-depth case study and analysis.
Homeopathic Medicines for Psoriasis
Arsenic Album – Best Homeopathic medicine for psoriasis
Arsenicum Album is a top grade homeopathic medicine for psoriasis. Rough patches of skin covered in scales indicate the usage of this medicine. They can be blackish or brownish in color. The roughness of the skin is also present. burning sensation in eruptions may present. Additionally, the skin may become oversensitive. Swelling may present on the skin with dry and patchy eruptions.
Sulphur – Excellent Homeopathic medicine for psoriasis with Itching
If the patient of psoriasis feels intense itching in psoriatic lesions, Sulphur is an ideal medicine. The itching is present throughout the day but the condition gets worse during the evening and at night. Sulphur has another unique symptom that forces us to take it into consideration that is, itching gets worse with heat. The patient may feel intense burning on the skin. The skin is unhealthy, dry and dirty looking and it is also covered in scales. If psoriasis gets worse in damp weather, it is an excellent homeopathic remedy. Additionally, it is also helpful medicine for those cases in which psoriasis is suppressed with external applications like ointments.
Arsenic Iodatum – Wonderful Homeopathic medicine for Psoriasis with exfoliation of abundant scales
It is a highly useful homeopathic remedy for psoriasis for large scales. Beneath the scales, raw red skin is present. Dryness of skin along with itching may also present.
Petroleum – Homeopathic medicine for psoriasis set off during the winter
Petroleum is a suitable homeopathic medicine for psoriasis in winter season because it gets worse in winter. The skin is rough, dry, hard and very thick in nature. Cracks on the skin can also be seen. Bleeding may occur in the cracked skin and it looks dirty. It is also an excellent homeopathic medicine for psoriasis of the hands and psoriasis that occurs due to skin folds. The skin is very sensitive to touch.
Graphites Naturalis – Top Homeopathic Treatment for psoriasis of scalp
Graphites Naturalis is one of the eminent homeopathic remedies for psoriasis of the scalp. It is beneficial where the scalp is covered with excessive scales and intense itching is also present. The scalp may discharge foul odor and the hair may get matted together. In hot weather, the patient may feel burning sensation. The psoriatic lesions extend behind the ears. Graphites is also a useful remedy to treat rawness in bends of skin as in armpits, groin and behind the ears. It is also helpful in nail psoriasis and the symptoms are crumbled, deformed, thick and painful nails.
Best Homeopathic Medicines for Psoriasis of the Scalp.
Lycopodium and Graphites are the best homeopathic remedies for scalp psoriasis. Lycopodium is a natural remedy for scalp psoriasis with itching. Graphites is another homeopathic treatment for scalp psoriasis in which dry psoriasis lesions appear on the scalp of the patient. The patient also experiences burning and itching sensation on the lesions and it may extend behind the ears.
Antimonium Crudum – Best Homeopathic medicine for nail psoriasis
Antimonium Crudum is one of the best homeopathic medicines for nail psoriasis. The patient of Antimonium Crudum has brittle nails and at times, they grow out of shape. Nail discoloration is also present. if the patient feels pain under the skin of the nail, Antimonium Crud is an excellent medicine to deal with it.
Rhus Tox – Homeopathic medicine for joint pains in psoriasis or psoriatic arthritis
To deal with psoriatic arthritis or joint pains in psoriasis, Rhus Tox is an ideal homeopathic medicine. The patient of Rhus Tox has inflamed and painful joints. Additionally, he also feels the stiffness of joints and warm applications on the affected joints give relief. The movement also gives relief and exposure to cold air make the pain worse.
Top Homeopathic Medicines For Psoriasis- The Plaque Type.
Sepia and Arsenicum Album are the top homeopathic remedies for plaque type psoriasis. Arsenicum Album is helpful when the skin is dry in nature. Additionally, it is also beneficial when the skin is rough and scaly. Burning and itching may also present. scratching makes the burning sensation worse. Cold applications give rise to the symptoms. Heat gives relief to the patient from itching. Sepia is a natural homeopathic medicine for psoriasis of plaque type when it occurs with excessive itching. Scratching does not give relief to the patient from itching. Cold air and washing also aggravate the symptoms. Sweating is also present with an offensive odor in psoriasis in homeopathic medicine Sepia.
Best Homeopathic Medicine for Inverse Psoriasis.
Graphites and Sepia are the best homeopathic medicines for inverse psoriasis. It is prescribed when the area is the groin, bends of limbs and behind of ears. Rawness and skin dryness are also present. Sepia is a useful homeopathic remedy for psoriasis of inverse type with marked sweating on the skin. The sweat is highly offensive in nature. Skin lesions are observed in the elbows and bends of knees.
Prevention
You need to make some changes in your lifestyle to avoid it.
Use mild soap while bathing
Quit smoking
Avoid alcohol
Avoid excessive sun exposure to the sun
Stress management
Avoid bathing with warm water
Fill the Comment Form below.
You can write about your problem To Dr. Arsalan Rauf and receive a reply on How Homeopathy can help in treating your disease or illness.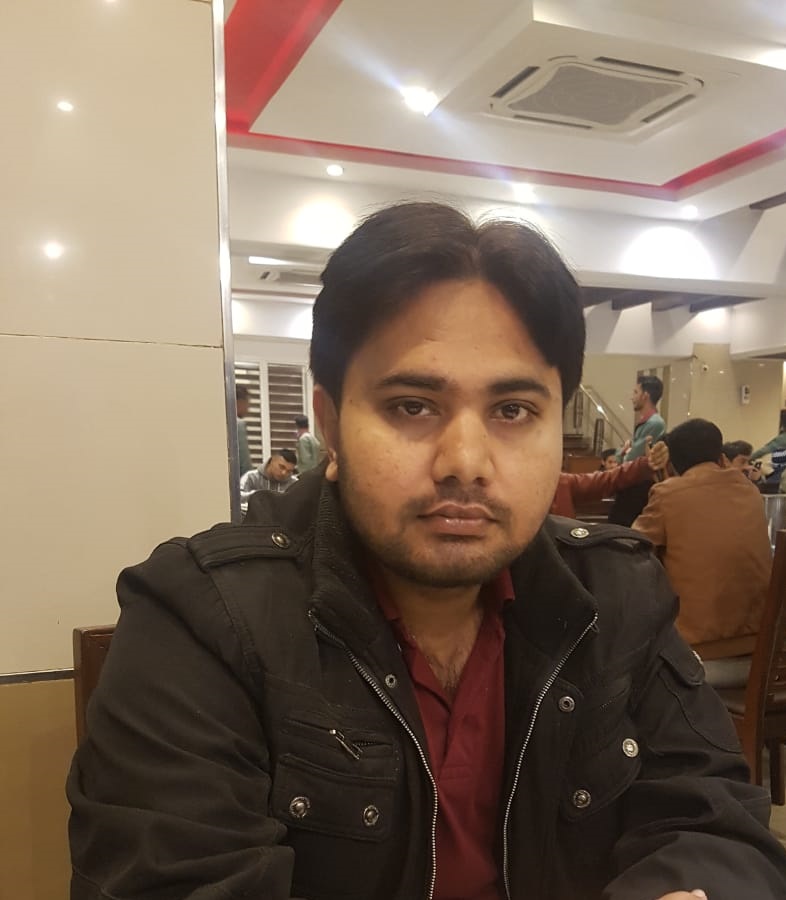 I had accomplished D. H. M. S in 2008, I have been into practice (in Rawalpindi & Islamabad) for more or less 14 years. During my practice, I have been treating acute as well as chronic disorders. I had also completed MHS (Masters of Human Sexuality) in 2014 from SAIHS. Covid-19, Dengue fever, Genetic Disorders, Auto-immune Diseases, Sexual dysfunctions and disorders in males as well as females attract my attention, therefore, I love to solve these cases.
Apart from Homeopathy, I am M.A in English Literature from Punjab University. I have been teaching English at Post Graduate National College Rawalpindi for 7 years. So I am holding two noble professions. I have written more than 7000 articles on different subjects. To be more specific I have authored different websites as well.