Homeopathic Medicine for Nightfall – Nightfall Treatment in Homeopathy
In this article of Homeo Expert, we shall discuss the best homeopathic medicine for nightfall or wet dreams.
Best Homeopathic Medicine for Nightfall or Wet Dreams
First of all, we need to know what is nightfall and its causes.
What is Nightfall or Definition of Wet Dreams?
Wet dreams is a synonym of nightfall and this problem is prominent among young men especially adolescents. Involuntarily or unknowingly ejaculation during the sleep can be called as the problem of nightfall. During the process of nocturnal emissions, there is a chance that men wake up and go back to sleep again. We can consider it a problem if it is occurring frequently and persistent even the male has crossed his adolescent age. If you are having these problems, you should consult a doctor as early as possible.
Causes of Nightfall
Frequent masturbation, watching pornography or nude pictures and adult talks can lead you to nightfall or wet dreams. There is a chance that some medicines including sedatives, tranquilizers and high Blood Pressure medicines can lead you to wet dreams. Apart from these causes, obesity, inactivity, long sitting hours can also give rise to nocturnal emissions.
When a boy reaches adolescence, he starts to see sensual dreams during sleep. This leads to erection and in the end, he ejaculates.
Constant rubbing of bedsheet or the mattress around the male reproductive organs can become a cause of nightfall. It leads to an erection and followed by an ejaculation and it comes without waking up from sleep.
Sexual inactivity is another major cause of wet dreams because the testicles start to produce sperms when a male reaches his puberty. Nightfall becomes the cause of drainage of sperms from the body.
Semen leakage can be another cause of nocturnal emissions and it can occur because of two reasons including sexual inactivity and masturbation.
Sexual Weakness in the nerves can become another cause of nightfall and lead it to unintentional ejaculation at night. Additionally, the inability to ejaculate during a climax can store your semen and come out of your reproductive organ in the shape of nightfall.
Also, read our related posts
Advantages of Homeopathic Treatment of Nightfall
Nightfall treatment in Homeopathy is one of the reliable options for you because it consists of natural substances. It is safe for you and does not have any negative side-effects on the male reproductive system or organ. Additionally, it also stops the recurrence of the disease in males. It gives strength to the healing system of the body and it also eradicates the disease from the body.
Caladium is the Best Homeopathic Medicine for Nightfall without Dreams
Caladium and Stannum Met are the best and effective homeopathic medicine for the treatment of nightfall without dreams. Nocturnal emissions, the patient gets an erection when he is half-asleep and cease when he is fully awake, Caladium can treat this case. Where the symptoms of frequent involuntary discharge of semen along with increased sexual desire are not followed by dreams. Stannum Met is the best homeopathic remedy for nightfall.
Cantharis, Nux Vomica and Caladium – Effective Homeopathic Treatment for Nightfall
We recommend Cantharis, Nux Vomica and Caladium for the treatment of nightfall. Cantharis is another homeopathic medicine for nightfall along with painful erections and strong sexual desire. Caladium is suggested when involuntary emissions are accompanied by erections when half-asleep. In Nux Vomica, the patient gets easily excited. We prescribe it to those patients who have been indulged in sexual excess and wet dreams. The patient cannot go near any woman without having emissions.
Phosphoric Acid is another Homeopathic Medicine for Nightfall
We suggest Phosphoric Acid when the patient is suffering from nightfall along with great debility. Phosphoric Acid is one of the best homeopathic remedies for nightfall along with weakness and debility. Involuntary loss of semen is also present during the night. We use Phosphoric Acid where the genitals of the patient are relaxed during sex and it also prevents emissions.
Dioscorea and Conium – The most Effective Homeopathic Medicines for Nightfall Without Erections
Conium and Dioscorea are two most effective homeopathic medicines for nightfall with the absence of erections. Dioscorea works great where the symptoms of nocturnal emissions are present without erections. The patient feels weakness, especially in the knees. Conium is another homeopathic medicine for nightfall along with impotency and bad effects of suppressed sexual desire.
Best Home Remedies for Nightfall or Tips to Prevent Nightfall
Avoid porn.
Do Exercise (Yoga) on daily basis.
Avoid excessive food at night.
Go to bed early and wake up early.
Avoid Masturbation.
Go for a morning walk.
Read a book before sleeping, do not read a book which sexually arouses you.
Avoid sexual images and plots.
Pomegranate (antioxidant and promotes blood circulation).
Garlic (improves blood flow).
Onion (reduces the chances of nightfall).
Yogurt (improves health).
Note: Medicines mentioned here are for information purpose only. Kindly do not self-medicate.
Fill the Comment Form below.
You can write about your problem To Dr. Arsalan Rauf and receive a reply on How Homeopathy can help in treating your disease or illness.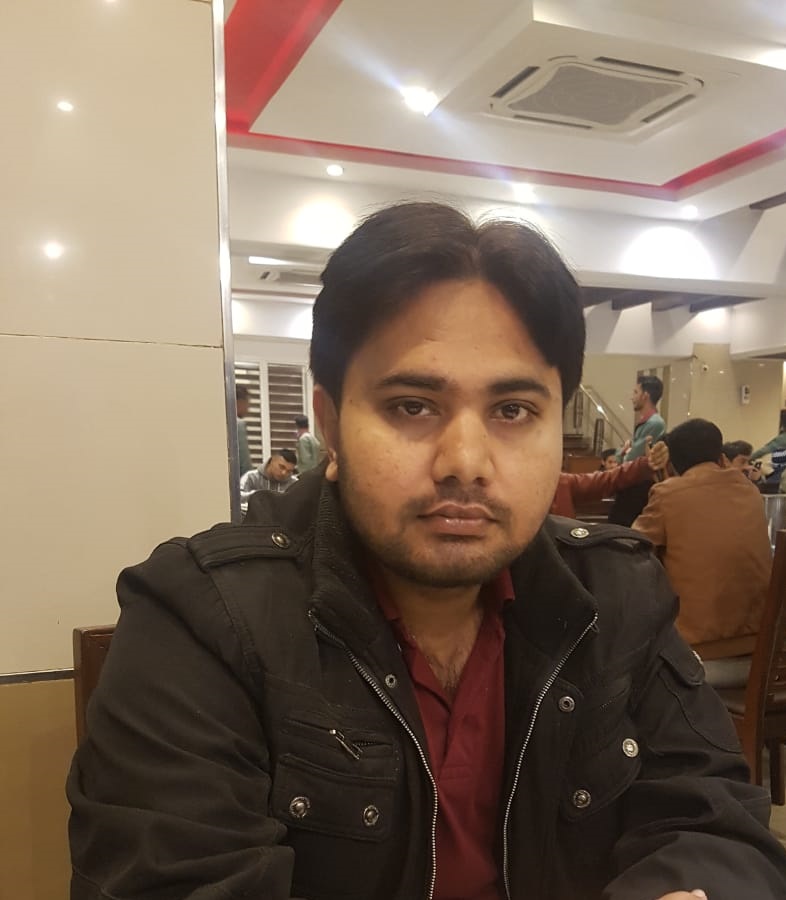 I had accomplished D. H. M. S in 2008, I have been into practice (in Rawalpindi & Islamabad) for more or less 14 years. During my practice, I have been treating acute as well as chronic disorders. I had also completed MHS (Masters of Human Sexuality) in 2014 from SAIHS. Covid-19, Dengue fever, Genetic Disorders, Auto-immune Diseases, Sexual dysfunctions and disorders in males as well as females attract my attention, therefore, I love to solve these cases.
Apart from Homeopathy, I am M.A in English Literature from Punjab University. I have been teaching English at Post Graduate National College Rawalpindi for 7 years. So I am holding two noble professions. I have written more than 7000 articles on different subjects. To be more specific I have authored different websites as well.