Homeopathic Medicines for Uterine Prolapse
What is Uterine Prolapse?
The uterus is a child bearing organ which is held by pelvic muscles and ligaments. When these pelvic muscles stretch or get weak and do not able to provide enough support for the uterus, as a consequence, the uterus slips down or protrudes out of the vagina. It can affect women of any age but it normally affects postmenopausal women who had performed more than one vaginal deliveries.
Symptoms of Uterine Prolapse
Sensation of heaviness in the pelvic region
Bearing down sensation in pelvis
Tissues protrude from your vagina
Trouble having a bowel movement like Constipation or frequent desire to pass poop
Feeling as if you are sitting on a small ball
Feeling as if something is falling out of your vagina
Involuntary passage of urine
Difficulty emptying your bladder
Low back pain
Painful coitus
Discomfort walking
Causes of Uterine Prolapse
The pelvic muscles become weak due to many reasons.
Pregnancy
Vaginal delivery
Trauma during childbirth
Delivery of a large baby
Lower estrogen level after menopause
Heavy weightlifting
Chronic cough
Pelvic tumors
Major surgery in the pelvic area
Smoking
Chronic constipation
All these causes result in the uterus becoming displaced from the normal position and as a consequence, uterus prolapses.
Risk Factors:
Increasing age
Obesity
Frequent straining during bowel movements or chronic constipation
Family history of weakness in connective tissue
Giving birth to a large baby
One or more vaginal births
Excessive weight lifting
Chronic cough
Homeopathic Treatment for Uterine Prolapse
Homeopathic mode of treatment has the ability to cure uterine prolapsed in the early stages. In addition, it also gives complete cure for the condition and remedies which are available devoid of side-effects. So it is an ideal choice for patients who are suffering from uterine prolapse.
Uterine prolapse is an entirely treatable condition with the help of homeopathic remedies. The remedies are made from natural substances which strengthen the weak muscles and ligaments of the pelvis. As soon as muscles and ligaments regain their strength, they get tight and pull back the uterus to its original place.
Homeopathic medicines for uterine prolapsed can treat early stages of uterine prolapse but in the last degrees/stages, when the whole uterus comes out of the vagina, surgery is necessary.
Best Homeopathic Medicines for Uterine Prolapse
Sepia – Top Homeopathic Medicine for Uterine Prolapse
Homeopathic remedy Sepia is an ideal medicine to treat a prolapsed uterus. It is regarded as one of the top homeopathic remedies for prolapsed uterus. This homeopathic medicine works well when the patient experiences a constant bearing down sensation in the pelvic area. The patient feels that as if the uterus is dragging in the downward direction and about to come out. Crossing the legs may prove helpful for the patient and also decreases the bearing down sensation. In addition to prolapsed uterus, the patient of Sepia may also experience vaginal discharge with itching. Such patients are curable with this homeopathic medicine. This remedy also provides ideal results in dealing with women at a menopausal age where the uterus is in a relaxed manner along with weak muscle support. Hot flushes and excessive sweating may also present with prolapsed uterus.
Lilium Tigrinum – Best Homeopathic Remedy for Uterine Prolapse with Constant desire to Pass Urine or Stool
Lilium Tig is another homeopathic medicine for prolapsed uterus. This homeopathic medicine is effective for uterine prolapse when it is attended with a constant urge to pass stool or urine. Most of the times, it is associated with a distended feeling in the pelvic area. Women needing this medicine also experience a dragging sensation in the pelvic region. Supporting the vulva or taking rest provides a slight relief in dragging feeling. Homeopathic remedy Lilium Tig is also prescribed when the muscles supporting the uterus lack the needed tonicity, as a result, it displaced (uterus tilted backward or retroverted or a prolapsed uterus.
Fraxinus Americana – Homeopathic Cure for Uterine Prolapse with Tumour
Fraxinus Americana is another homeopathic medicine for uterine prolapse when fibroids or uterus tumors are accompanied by uterine prolapse. Bearing down pains are always present in the pelvic region with enlarged uterus.
Top Homeopathic Remedies for Prolapsed Uterus after Delivery
After a vaginal delivery, the uterus can prolapse because of overstretching of muscles that support in the pelvis to hold the uterus in an accurate position. Trauma can also cause the situation during delivery. Homeopathic medicines for uterine prolapse followed by vaginal delivery can be cured with homeopathic remedies Sepia, Podophyllum, Rhus Tox and Helonias. The selection of medicine depends on the complete case history of a patient.
Homeopathic Medicine for Uterine Prolapse after Lifting Heavy Weights
Calcarea Carb and Rhus Tox are the best homeopathic remedies for prolapsed uterus due to lifting heavy weights. Again, the selection of the medicine depends on the complete case taking of an individual.
Homeopathic Remedies for Bowel and Bladder Complaints with Prolapsed Uterus
A displaced and prolapsed uterus can appear due to bladder and bowel movements. The bowel symptoms are a constant urge to pass poop or constipation. The bladder symptom includes the involuntary passage of urine.
Homeopathic medicine Nux Vomica acts well to cure the cases where the constant urge to go to the toilet to pass poop is present.
Homeopathic remedy Stannum is ideal to cure constipation because of prolapsed uterus.
In order to cure the involuntary passage of urine because of prolapsed uterus, homeopathic medicine Ferrum Lodatum is beneficial.
Murex – Effective Homeopathic Treatment for Enlarged, Bulky Uterus or Uterus Pushed out of Pelvis
Homeopathic medicine Murex works well in cases where the uterus is bulky or enlarged or pushed out of the pelvis. Women complain of bearing down sensation in the pelvis and have to cross legs tightly to stop this bearing down sensation requiring the use of this medicine. It is also an ideal medicine to treat pain during menses due to displaced uterus.
Homeopathic medicine Lilium Tig is useful in cases of inflammatory condition of uterus because of prolapsed uterus. If the patient has an enhanced sexual desire, it calls for the use of Lilium Tig.
Lappa Arcticum – Homeopathic Medicine for Uterine Prolapse
Lappa is a rare and lesser known homeopathic remedy but it provides wonder cure for prolapsed uterus. It can be prescribed in all the cases where the muscles, ligaments and the tissues available in the pelvis lack tonicity, and are also relaxed, as a result, the uterus prolapsed or displaced. This homeopathic remedy provides the tonicity to tissues of the pelvic area. The patient may also complain of soreness in the uterine area. The symptoms of the patient get worse by standing and walking.
Prevention
Prevent constipation: use high fiber diet and drink plenty of fluids
Avoid excessive heavy lifting
Control coughing
Avoid smoking
Maintain a healthy weight
Note: Medicines mentioned here are for information purpose only. Kindly do not self-medicate.
Fill the Comment Form below.
You can write about your problem To Dr. Arsalan Rauf and receive a reply on How Homeopathy can help in treating your disease or illness.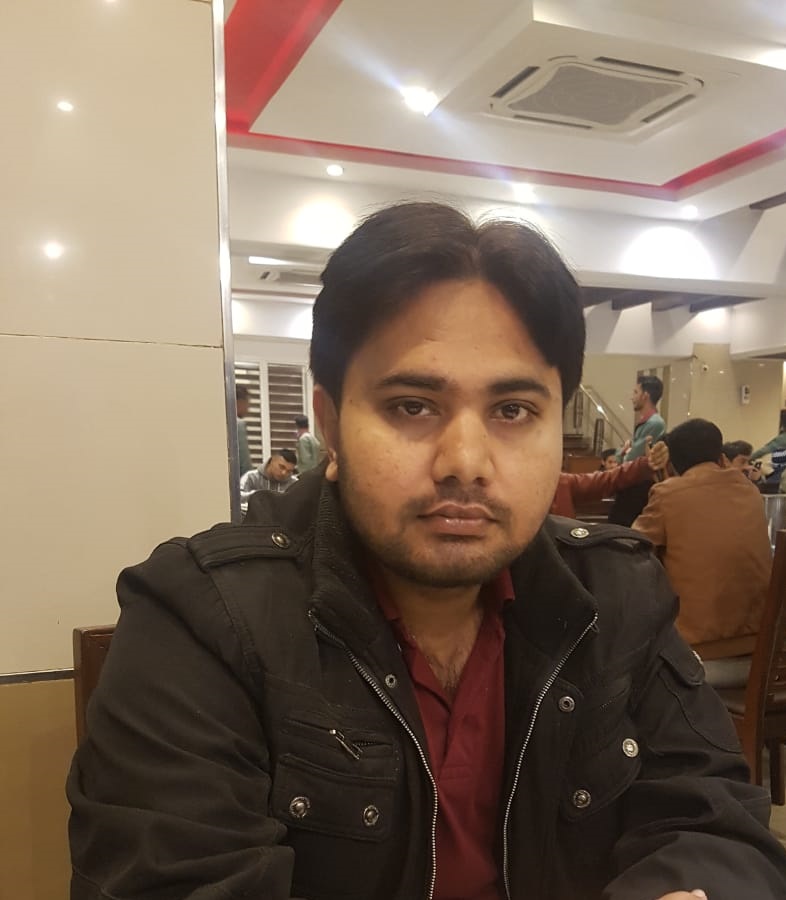 I had accomplished D. H. M. S in 2008, I have been into practice (in Rawalpindi & Islamabad) for more or less 14 years. During my practice, I have been treating acute as well as chronic disorders. I had also completed MHS (Masters of Human Sexuality) in 2014 from SAIHS. Covid-19, Dengue fever, Genetic Disorders, Auto-immune Diseases, Sexual dysfunctions and disorders in males as well as females attract my attention, therefore, I love to solve these cases.
Apart from Homeopathy, I am M.A in English Literature from Punjab University. I have been teaching English at Post Graduate National College Rawalpindi for 7 years. So I am holding two noble professions. I have written more than 7000 articles on different subjects. To be more specific I have authored different websites as well.