Homeopathic Remedies for Anxiety Disorders – Treatment in Homeopathy
In this article of Homeo Expert, we shall discuss the best homeopathic remedies for Anxiety.
Best Homeopathic Remedies for Anxiety – Homeopathy for Anxiety
First of all, you need to know that what is anxiety and its symptoms and causes.
What is Anxiety?
If you are experiencing anxiety, it is a normal and part of your life. Everyone can feel anxiety whether he is child or adult. There are several people who at times, suffer from anxiety, the feeling of anxiety comes and goes. It means that it lasts for a short period of time.
If your anxiety does not leave you for several weeks, months or years and it becomes worse over time. Therefore, if the anxiety remains there for a prolongued period, we will call it anxiety disorder. People who are suffering from anxiety disorders often have intense, persistent and excessive worries and fears about daily routines and situations.
Causes of Anxiety:
Doctors or medical men are unable to identify that what are the causes of this anxiety disorders. Life experiences including traumatic events give rise to anxiety disorders in people who get anxiety easily. The researchers are trying to find more psychological, biological and social factors which give rise to this disorder.
Medical Causes of Anxiety
There are some people who are of the view that anxiety is linked to health conditions. At times, the signs and symptoms of anxiety are the first to indicate the medical illness. These are some of the medical problems which you can link to anxiety:
Heart Disease
Thyroid problems (Hyperthyroidism)
Respiratory disorders
Drug abuse
IBS or chronic pain
At times, it is the result or side effect of certain medications.
Genetics and Heredity
Chemical Imbalances in the brain
Personality Types
Social Factors
Genetics and Heredity
We can find an evidence that anxiety disorders have been running in families. If a parent or a sibling of a person suffers from this disorder, there are higher chances of that person to develop anxiety. Therefore, we can conclude that these findings show that genetic factors are involved in the development.
Chemical imbalances in the brain
Scientists are of the view that brain chemistry is responsible for the onset of anxiety disorders. If there is an imbalance of chemicals in the brain a person feels anxious and depressed. You can get rid of these symptoms by using the best homeopathic remedies for anxiety disorders.
Personality Types
People who have different types of personality can be more prone to anxiety disorders. For example, if a person has low self-esteem can become more prone to anxiety disorders. The basic nature of a person makes him vulnerable to different types of disorders such as anxiety.
Social Factors
The researchers have done research on the role of social factors in the development of anxiety disorders. They have found a relationship between long-term exposure to abuse, poverty, violence, poverty and anxiety disorders. If a children grow up in a family where anxiety and fear are constantly seen by children can lead them to become anxious. There are suitable homeopathic remedies for anxiety due to social factors available.
Medical Causes
At times, anxiety occurs due to the presence of medical illnesses including neurological disorders, endocrinological disorders, cardiopulmonary disorders etc.
Types of Anxiety
Panic disorder with or without Agoraphobia
Acute stress disorder
Post-traumatic stress disorder
Social phobia or Selective mutism
Specific phobias
Obsessive compulsive disorder
Generalized anxiety disorders
Anxiety due to medical causes
Substance induced anxiety disorders
Separation anxiety disorder
Symptoms of Anxiety
There are some common anxiety signs and symptoms which include
Restlessness, nervousness
Rapid heart rate
Rapid breathing
Heavy sweating
Trembling
Weakness and lethargy
Insomnia
Difficulty in focusing or thinking anything
Digestive problems including constipation and diarrhea
OCD (Obsessive compulsive disorder)
Urge to avoid things that cause anxiety
Risk Factors
There are several factors which can increase your risk of developing an anxiety disorder.
Trauma
Children who bear trauma or witnessed traumatic events are at higher risk of developing an anxiety disorder. It does not mean that adults are safe from this condition they can also develop it. If they go through traumatic events.
Stress Buildup
A big or smaller stressful life events or situation can give rise to excessive anxiety. For example, a sudden death of a family member or work stress and finance problems etc.
Other Mental Health Disorders
People who suffer from different mental health disorders including depression may get anxiety disorder. Additionally, if your family member or blood relative is having an anxiety disorder, it will another risk factor.
Drug or Alcohol
Use of drugs or alcohol can give rise to anxiety disorder.
Complications
Depression or several mental health disorders
Insomnia
Digestive problems or IBS
Headaches
Social isolation
Problems functioning ni work and school
Poor quality life
Suicide
Prevention
Get help early
Stay active
Avoid alcohol and drugs
Top Homeopathic Medicines for Anxiety
Aconite is one of the best Homeopathic Remedies for Anxiety with fear of death
We can rank Aconite in the top of the homeopathic medicines for anxiety disorders. It is useful for those patients who have fear or anxiety of death. Cases of anxiety where extreme anxiety is accompanied by the strong emotion of fear can be treated with Aconite. It is also great for those patients who have fear of going out of the house and visiting the doctors. The key symptom of this medicine is suddenness of symptoms, it means that symptoms can come at any time.
Arsenicum Album is one of the top homeopathic medicines for anxiety with Restlessness
If there is a marked symptom of restlessness, Arsenicum Album is your remedy. The person suffers from intense anxiety about his own future and health and also for others. Arsenicum Album is suitable if there is a symptom of great despair and it compels the person to move from one place to another. It is also beneficial for those patients who are afraid of being alone. Additionally, if there is a strong fear of financial loss or disease, it is the best natural remedy for you.
Gelsemium is one of the top Homeopathic Remedies for anxiety disorder when appearing in public
It is a useful medicine for treating anxiety when appearing in public. Fear also accompanies in these conditions. If a patient fears from the stage with a symptom of anxiety can be treated with Gelsemium. The symptom of trembling of hands is also a symptom of this medicine. The patient is also worried about his present, future and health. So it is also a useful medicine to treat anxiety during the examination.
Argentum Nitricum is another Natural Homeopathic Medicine for Anxiety from Anticipation
Argentum Nitricum is a helpful medicine while treating anxiety from anticipation. When a patient is anxious and his mind is full of fears and apprehensions. The patient of this medicine walks at a fast pace and he is also impulsive and nervous by nature. In physical symptoms, we include trembling of hands and feet, shortness of breath, palpitation and dizziness etc. Additionally, he is also suffering from different kind of phobias including fear of darkness, tall buildings and fear of heights.
Note: Medicines mentioned here are for information purpose only. Kindly do not self-medicate.
Fill the Comment Form below.
You can write about your problem To Dr. Arsalan Rauf and receive a reply on How Homeopathy can help in treating your disease or illness.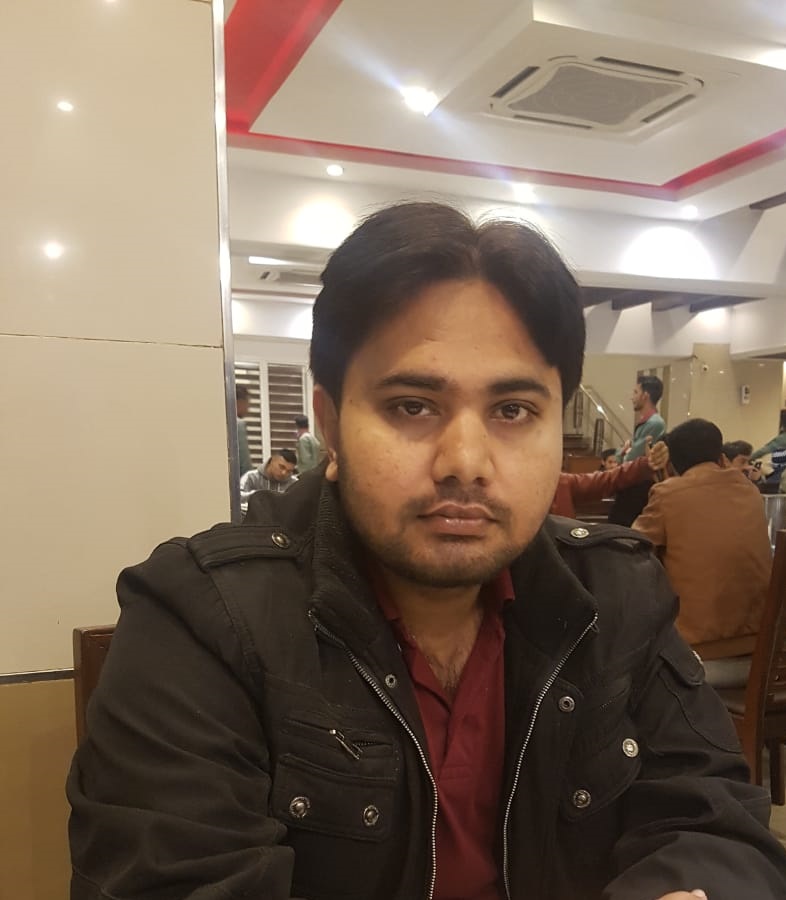 I had accomplished D. H. M. S in 2008, I have been into practice (in Rawalpindi & Islamabad) for more or less 14 years. During my practice, I have been treating acute as well as chronic disorders. I had also completed MHS (Masters of Human Sexuality) in 2014 from SAIHS. Covid-19, Dengue fever, Genetic Disorders, Auto-immune Diseases, Sexual dysfunctions and disorders in males as well as females attract my attention, therefore, I love to solve these cases.
Apart from Homeopathy, I am M.A in English Literature from Punjab University. I have been teaching English at Post Graduate National College Rawalpindi for 7 years. So I am holding two noble professions. I have written more than 7000 articles on different subjects. To be more specific I have authored different websites as well.