Homeopathic Medicine for Depression – Treatment in Homeopathy
In this post of Homeo Expert, we shall discuss the best Homeopathic Medicine for Depression or top homeopathic remedies for depression.
Best Homeopathic Medicine for Depression – Homeopathic Treatment for Depression
What is Depression?
Depression is a mood disorder which can cause a continuous sadness and loss of interest. It also has other medical terms including clinical depression and major depressive disorder. It can affect your feelings, thinking and behavior which can lead to physical and emotional problems.
Symptoms of Depression
Feelings of sadness, emptiness, tearfulness and hopelessness
Anger, irritation and frustration on even small matters
Loss of interest in normal activities including hobbies, sports and sex etc
Sleep disturbances including insomnia
Anxiety and restlessness
Lack of energy and tiredness
Feeling of guilt and worthlessness
Trouble in concentration, thinking, making decisions
Frequent thoughts of death and suicide, suicide attempts or suicide
Back pain and headaches
Memory difficulties and personality changes in adults
Causes of Depression
Biological differences (changes of biochemical levels in the brain)
Brain chemistry (changes in the function of neurotransmitters patient who have too little or too much of these bio chemicals can trigger depression)
Hormones (hormonal changes can trigger depression including thyroid problems and menopause)
Difficult life events (divorce, financial problems, loss of loved one can lead to depression)
More common in women than men
Other physical illnesses including stroke, cancer, heart disease and diabetes
Inherited traits (genetic factors also play a vital role in depression)
Risk Factors for Depression
Personality traits including pessimistic and low self-esteem
Stressful events like sexual abuse
Being lesbian, gay, bisexual or transgender
Abuse of alcohol
Homeopathy for Depression
Homeopathic medicines for depression are devoid of side effects and you can also use them for a long term. It is due to the fact they are not harmful if the selection of the medicine is perfect. Additionally, they are not sedatives like allopathic mode of treatment.
Homeopathic Cure for Depression
You may ask yourself a question that can homeopathy cure depression? The answer is yes and depression can be treated using natural homeopathic remedies. Early treatment is more helpful and it will stop it easily.
Homeopathic Remedies for Depression
Ignatia Amara – Top Grade Homeopathic Medicine for Depression
Ignatia Amara is one of the best homeopathic remedies for depression. It is an excellent remedy for depression if it is in the beginning. Symptoms of extreme sadness and weeping are present in the patient of Ignatia Amara. They want to remain lonely and avoid meeting people. Additionally, they also experience intense hopelessness and are absorbed in grief. They get angry very easily with sudden fluctuations of mood.
Natrum Mur – Best Homeopathic Medicine for Chronic Depression
Natrum Mur is a majorly prescribed homeopathic remedy for treating chronic depression. It is a helpful natural medicine that helps the patient to get rid of long term chronic depression. The patient of Natrum Mur remains constantly in the past unpleasant memories with intense sadness and crying spells. They bear their sadness in solitude and isolate themselves to avoid going outside. The patient has reserved personality and does not want to share his grief with others. In addition, he does not appreciate the consolation from others. They become irritated and offended very easily. Natrum Mur is also an excellent medicine for those patients who are suffering from major disappointments in life. It includes loss of loved ones and disrupted relationships etc.
 Aurum Met – Well Prescribed Homeopathic Medicine for  Depression major-with suicidal thoughts
Aurum Met is an ideal homeopathic medicine for major depression where the symptom of suicidal thoughts is present. The feelings of profound hopelessness, loss of love for life and suicidal thoughts are also present with great depression in Aurum Met. In Aurum Met, the patient considers his life a burden for him. In his opinion, his future is dark with no hope left. He is also tired of his life and there is a strong sense of worthlessness is also present in Aurum Met. Symptoms of self-reproaching and self-criticizing are also present in behavior. In addition, they cannot bear a slight contradiction and get angry very easily and quickly. Aurum Met gives a ray of hope to these patients and takes them out of gloomy and dark depression.
Sepia – Homeopathic Treatment for depression with marked indifference to everything
Sepia is another homeopathic medicine for depression when the patient has indifferent behavior with symptoms of depression. This indifference is more towards his friend, family members and life. They do not want to perform any work and show lack of interest in any activity. They also do not pay attention to those activities which were previously liked by them. The patient wants to remain in loneliness and often sits quietly in solitude. Intense sadness with extreme irritation and gloominess are also present. Additionally, Sepia is an excellent remedy for depression in females when it occurs after childbirth or around their menopause.
Kali Phos – Homeopathic Medicine for Depression with intense weakness
Kali Phos is an ideal natural medicine for depression with intense weakness. Additional symptoms of Kali Phos are gloominess, sadness, aversion to talking, continual weeping, moaning, negative approach or thinking with excessive fatigue or weakness. In addition, the symptoms of weak memory, dullness of mind and anxiety about future are also present with sleeplessness.
Homeopathy for Anxiety and Depression
Homeopathic remedy Aconite can treat acute anxiety problem. The suddenness of anxiety or symptoms associated with it indicates the usage of Aconite. In Aconite, the symptoms appear suddenly and the patient also gets a feeling of impending doom. Additionally, it is also a helpful homeopathic medicine for acute panic attacks.
Also, read our article about
Homeopathic Treatment for Depression due to Stress
Homeopathic medicine Kali Phos is the top homeopathic medicine for stress. It is beneficial in those cases where depression is a result of tired minds. In addition, we can call it "fatigued minds" like students who overstudy.
Homeopathic Remedies for Depression in Teenagers
Depression in teenagers is very common due to hormonal changes and an increased stress to deal with studies and the social world. Genetic factors play an important role to give rise to depression in teenagers. Homeopathic medicines for depression in teenagers are not different from adults. Kali Phos and Ignatia are two top grade homeopathic medicines for treating depression in teenagers.
Homeopathic Medicines for Treating depression Major
Depression major is an advanced form of depression in which there is an extreme hopelessness with symptoms of suicidal thoughts are present. Aurmut Met is one of the best homeopathic remedies for depression major.
Homeopathic Remedies for Insomnia due to Depression
Homeopathy also gives wonderful homeopathic medicine for insomnia or sleeplessness due to depression. Kali Phos and Coffea Cruda can be helpful medicines to treat insomnia in depression patients.
Homeopathic Medicine for Depression – Seasonal Affective Disorder
Seasonal affective disorder or depression which occurs in winter season can be get rid of using homeopathic medicines. To select the homeopathic medicine for seasonal affective disorder we need to go through the symptoms of the patients. I recommend homeopathic medicine Ignatia for seasonal affective disorder.
Homeopathic Medicine for Depression caused by Menopause.
Menopause is one of the major turning events in the life of females or women. Depression is common among women who go through the phase of menopause. Lachesis and Sepia are the best homeopathic solution for depression during menopause.
Prevention
Take steps to control stress (boost your self-esteem)
Reach to family and friends during stressful events
Get treatment as early as possible to avoid the worse condition of depression
Fill the Comment Form below.
You can write about your problem To Dr. Arsalan Rauf and receive a reply on How Homeopathy can help in treating your disease or illness.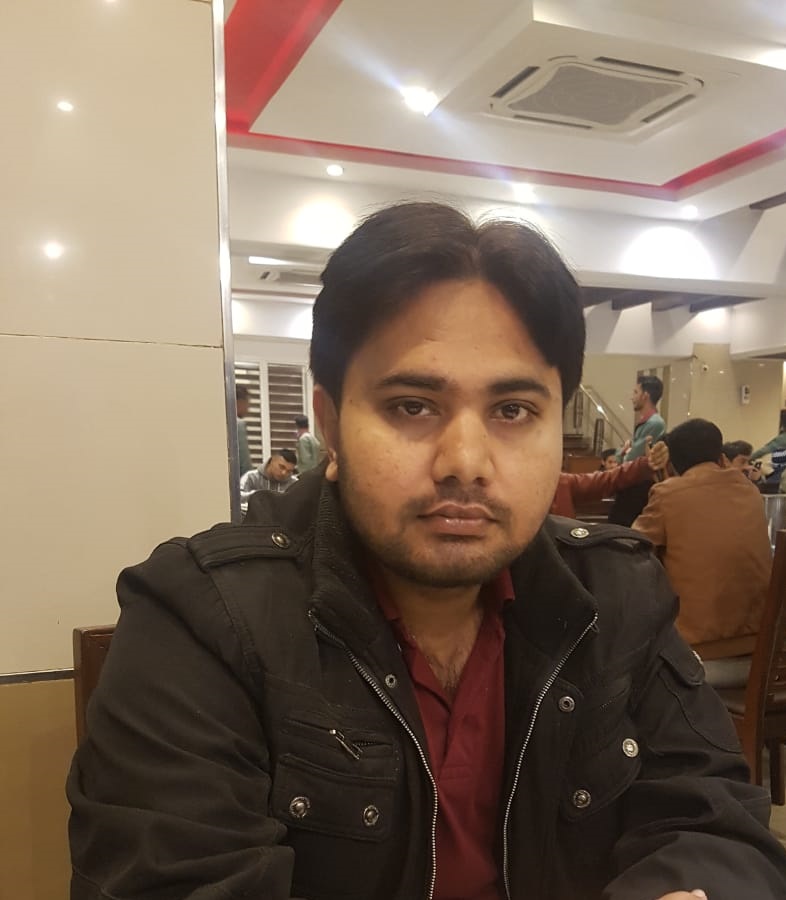 I had accomplished D. H. M. S in 2008, I have been into practice (in Rawalpindi & Islamabad) for more or less 14 years. During my practice, I have been treating acute as well as chronic disorders. I had also completed MHS (Masters of Human Sexuality) in 2014 from SAIHS. Covid-19, Dengue fever, Genetic Disorders, Auto-immune Diseases, Sexual dysfunctions and disorders in males as well as females attract my attention, therefore, I love to solve these cases.
Apart from Homeopathy, I am M.A in English Literature from Punjab University. I have been teaching English at Post Graduate National College Rawalpindi for 7 years. So I am holding two noble professions. I have written more than 7000 articles on different subjects. To be more specific I have authored different websites as well.