Best Homeopathic Remedies for Chronic Fatigue Syndrome
In this article of homeo expert, we shall discuss the best homeopathic remedies for chronic fatigue syndrome.
Best Homeopathic Remedies for Chronic Fatigue Syndrome
What is chronic fatigue syndrome?
Chronic fatigue syndrome is a complicated disorder in which the patient feels extreme fatigue. It cannot be explained by any medical condition and it also does not go away by rest too. It may become worse if you do any mental or physical activity but will not improve with rest. Chronic Fatigue Syndrome also refers to as 'post viral syndrome' or 'myalgic enchphalomylitis. The name of the disorder also suggests that it is a chronic fatigue without any cause. It remains active for six months and it also has difficulties in short-term memory and concentration. The ratio of Chronic Fatigue Syndrome is ten people among thousands of people.
It usually occurs more in females than in males. This condition can occur in young to middle-aged persons. It is hard to carry out the daily activities if you have extreme tiredness or fatigue. Chronic Fatigue syndrome also effects on your self-esteem it is due to the help you ask your family.
Causes of Chronic Fatigue Syndrome
Currently, the causes of Chronic Fatigue Syndrome are unknown. The patients who suffer from Chronic Fatigue Syndrome are hypersensitive to normal exercise or activity. Why does it happen in some people and not others are still unknown.
Viral Infections
It is due to the fact that some people develop CFS after suffering from a viral infection.
Viral infections includes Epstein Barr virus, herpes simplex virus1 and 2, measles virus.
Weakened Immune System
Stress, Emotional Trauma & Depression
Hormonal Imbalances (Hypothalamus, pituitary glands and adrenal glands)
Therefore, you need to use homeopathy for fatigue. Homeopathic remedies for Chronic Fatigue Syndrome will increase the stamina of your body. Additionally, it will strengthen your immune system which will help in the cure of CFS.
Signs and Symptoms of Fatigue or Chronic Fatigue Syndrome
Symptoms are different for different persons. In addition, the severity of symptoms also vary from day to day or may increase within a day.
Extreme Fatigue (Tiredness)
Extreme fatigue is one of the main symptoms of Chronic Fatigue Syndrome. It does not recover from rest or sleep and make it difficult for you to perform your daily tasks.
Sleep problems (insomnia)
Muscle or joint pain
Headaches
A sore throat
Problems in remembering, thinking and concentration
Feeling dizzy or sick
Unrefreshing sleep
Fast or irregular heartbeats (palpitations)
Extreme tiredness or fatigue lasts more than 24 hours after any mental or physical exercise
Loss of memory
Diagnosis of Chronic Fatigue Syndrome
Currently, there are no medical tests available for the diagnosis of Chronic Fatigue Syndrome. You should go through the signs and symptoms and clinical finding will help you to diagnose this Chronic Fatigue Syndrome.
Risk Factors for Chronic Fatigue Syndrome
There are several factors which can increase the risk of Chronic Fatigue Syndrome.
Age: Chronic Fatigue Syndrome can occur at any age but it affects the people of 40 to 50 years old.
Sex: It is more often found in women than men and it means that Chronic Fatigue Syndrome is common in women.
Stress: If you are having difficulty to manage your stress, it may lead to the development of Chronic Fatigue Syndrome.
Complications of Chronic Fatigue Syndrome
Depression
Social isolation
Increased work absences
Lifestyle restrictions
Home Remedies and Lifestyle Changes for Chronic Fatigue Syndrome
If you make some changes to your lifestyle it can reduce your symptoms. Avoid caffeine intake, it will help you to have better sleep and it will also ease your insomnia. Additionally, you should limit your nicotine and alcohol intake too. Avoid napping during the daytime because it will hurt your ability to sleep at night. Make a sleep routine and try to follow it. You should go to bed at the same time every night and also make a routine to wake up at the same time as well.
In addition, you need to avoid mental and physical stress. You should participate in those activities which you enjoy.
Homeopathic treatment for Fatigue or Chronic Fatigue Syndrome
Homeopathy is replete with natural homeopathic remedies which can treat Chronic Fatigue Syndrome. It is due to the fact that they are devoid of side effects. They are sourced from a natural substance and they are helpful in building the stamina of the patient. It will rejuvenate the person and he will feel energetic.
Top Homeopathic Remedies for Chronic Fatigue Syndrome
Arsenic Album is one of the best homeopathic remedies for Chronic Fatigue Syndrome with desire to lie down
It is helpful for those patients who want to lie down due to excessive fatigue or tiredness. They become tired of standing or walking and they lie down to get some relief. A little exertion leads to weakness and lack of strength. The symptoms of anxiety may also show its presence along with fatigue.
Kali Phos is one of the best homeopathic remedies for tiredness with weak memory
Kali Phos is another best homeopathic medicine for CFS where the slightest mental or physical effort leads to extreme tiredness. A little work seems to be a huge task for the patient of Kali Phos. Additionally, the patient also complains of weak memory and forgetfulness. Chronic Fatigue Syndrome is also accompanied by stressed mind and worries in Kali Phos.
Gelsemium is one of the best homeopathic remedies for Chronic Fatigue Syndrome with drowsiness and muscle pain
The patient of Gelsemium will always complain of drowsiness or sleepiness throughout the day along with fatigue. He also feels heaviness in the head along with drowsiness and fatigue. In addition, a few persons experience vertigo and dizziness due to extreme fatigue and tired feeling. The muscle pain is available in the shoulders, neck, back hips and legs. He also feels trembling and weakness in limbs.
Phosphoric Acid and Ignatia are one of the top homeopathic remedies for Chronic Fatigue Syndrome with depression
Both homeopathic medicines for fatigue are used in those cases where grief and depression are eminent symptoms. Mental and physical weakness along with dullness and impaired memory are main symptoms of Phosphoric Acid. The patient of this medicine seems to be confused and has difficulty in thinking. He also suffers from memory weakness and he is unable to find the exact words during talking or writing. Ignatia is suitable in changeable moods along with stressed state of mind.
Picric Acid is one of the best homeopathic remedies for fatigue with memory loss
Picric Acid is advised in those patients who have mental debility along with extremely weak memory. It may lead the memory to complete loss and it is the main symptom of this medicine. The patient of Picric Acid is unable to perform any thinking or any kind of mental exertion. He is also unable to read or study.
Onosmodium is one of the best homeopathic medicines for fatigue or CFS with head and eye complaints
This medicine is suitable for those patients who are having head or vision complaints along with fatigue. It also includes eye pain, blurring of vision and weakness of eyes. In head complaints, he may feel heaviness or pain in head and it is present in front or back sides of the head. There are also symptoms of decreased concentration, memory weakness and confusion.
Selenium and Conium are best homeopathic remedies for Chronic Fatigue Syndrome with extreme weakness after Sex
Both medicines are helpful in those cases where patients suffer from extreme prostration after sexual intercourse. Excessive weakness both in physical and mental spheres with sexual excess and seminal losses are marked symptoms of Selenium. Conium is suitable for those patients who suffer from increased fatigue in the morning and feel weakness during walking.
Note: Medicines mentioned here are for information purpose only. Kindly do not self-medicate.
Fill the Comment Form below.
You can write about your problem To Dr. Arsalan Rauf and receive a reply on How Homeopathy can help in treating your disease or illness.
Source: Wikipedia
Related Searches
Homeopathic Remedies for Chronic Fatigue Syndrome,
homeopathy for fatigue,
homeopathic remedies for fatigue,
homeopathic remedies for tiredness,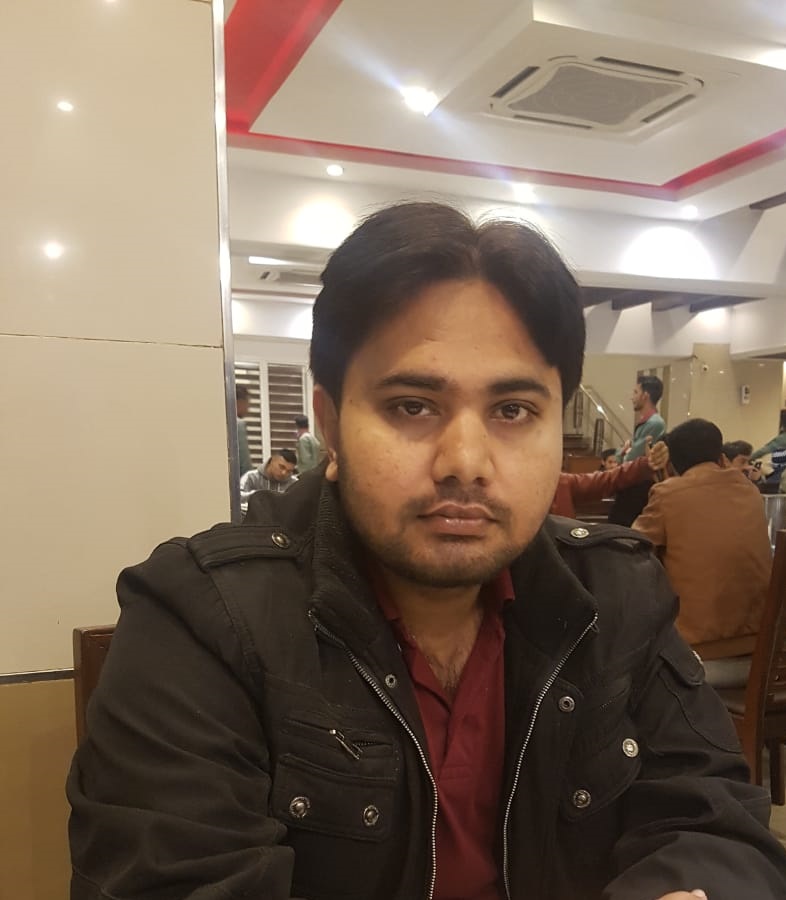 I had accomplished D. H. M. S in 2008, I have been into practice (in Rawalpindi & Islamabad) for more or less 14 years. During my practice, I have been treating acute as well as chronic disorders. I had also completed MHS (Masters of Human Sexuality) in 2014 from SAIHS. Covid-19, Dengue fever, Genetic Disorders, Auto-immune Diseases, Sexual dysfunctions and disorders in males as well as females attract my attention, therefore, I love to solve these cases.
Apart from Homeopathy, I am M.A in English Literature from Punjab University. I have been teaching English at Post Graduate National College Rawalpindi for 7 years. So I am holding two noble professions. I have written more than 7000 articles on different subjects. To be more specific I have authored different websites as well.