Homeopathic Treatment for Gonorrhea – Remedies & Medicines
What is Gonorrhea?
Gonorrhea is a sexually transmitted disease aka STD and the cause of behind it is a sexually transmitted bacterium. It can infect both male and female. Usually, it affects the urethra, rectum and throat. In female, it can also affect vagina, cervix, throat, rectum and eyes. This bacteria is transferred from one person to another person during sexual contact. It includes oral, anal and vaginal sex.
What are the Symptoms of Gonorrhea?
Symptoms of Gonorrhea in Men:
Painful or burning urination
Pus like discharge (yellow, white, green) from penis
Redness/swelling of the foreskin
Increased frequency/urgency to pass urine
Pain/swelling in the testicle
Symptoms of Gonorrhea in Women:
Painful/burning urination
Painful intercourse
Lower abdominal or pelvic pain
Heavy menstrual bleeding
Frequent urination
Vaginal discharge (thin, green or yellow)
Bleeding between menses and bleeding after intercourse
Gonorrhea Symptoms in Other Sites of the Body:
It can also affect these parts of the body.
Rectum: Symptoms are pus like discharge, anal itching from the rectum, spots of red blood from the rectum may occur. The person has to strain during bowel movements.
Eyes: Gonorrhea that affects your eyes may show eye pain, pus like discharge from one or both eye and he is also sensitive to light.
Throat: In cases of throat infection, the signs and symptoms are sore throat and swollen lymph nodes in the neck.
Joints: If the joints of the person get infected, it shows symptoms like swelling or redness of the joints.
What are the Causes of Gonorrhea?
The main cause of Gonorrhea is a bacterium known as Neisseria gonorrhoeae. It is passed from one person to another through sexual contact (vaginal, anal or oral).
Risk Factors:
Younger Age
Unprotected sex
Multiple sex partners
Previous gonorrhea diagnosis
Having another sexually transmitted infection
A new sex partner
Having sex with a person who is having sex with other people
What are the Complications of Gonorrhea?
In females:
Pelvic inflammatory disease (PID) is caused if gonorrhea left untreated and spread to the uterus or fallopian tubes. In the end, it will lead to infertility. Pregnant woman with gonorrhea can also transfer the infection to a newborn baby.
In Males:
Male persons can suffer from epididymitis if gonorrhea left untreated. In the end, it will lead to infertility.
Other Complications:
Rash
Skin sores
Joint pain
Swelling and stiffness of joints
Increased risk of HIV/ AIDS
Homeopathy and Gonorrhea
Homeopathic medicines for gonorrhea get rid of bacterial infection and give rise to the healing mechanism of the body and manages the signs and symptoms effectively. It can also be transferred from an infected pregnant lady to baby while vaginal delivery. Babies may show symptoms of sores on the scalp or other symptoms like red or swollen eyes associated with thick, pus like discharge. If gonorrhea left untreated in newborn baby then it can cause permanent blindness.
Homeopathic Treatment for Gonorrhea
Homeopathic remedies can cure gonorrhea effectively. They are equally helpful in acute as well as chronic cases of gonorrhea because they are natural medicines. The best homeopathic medicines for gonorrhea in males are Cannabis Sativa, Nitric Acid and in females Pulsatilla and Sepia work well. In addition, homeopathic medicine Medorrhinum is a top rated homeopathic remedy for gonorrhea in both genders men and women.
Medorrhinum – Top Rated Homeopathic Treatment for Gonorrhea
Medorrhinum ranks at the top of the list of medicines to cure gonorrhea. The person who needs this medicine suffers from urethral inflammation with burning pain in urethra while passing the urine. The smell of the urine is also offensive. In males, thin fluid mixed whitish mucus or yellow pus-like discharge occurs from urethra. Soreness in urethra with the previous symptom is also present. In females, acrid, thick vaginal discharge with fishy odor is marked.
Cannabis Sativa – Homeopathic Medicine for Watery Mucus/Purulent Discharge from Urethra in Men
Cannabis Sativa is an ideal medicine to cure gonorrhea with both watery mucus or purulent discharge from the urethra in males. Burning, stinging pain in urethra is also present while passing the urine. A constant desire to pass urine is also present. The glans is swollen, red, inflamed with the previous symptoms.
Acidum Nitrictum – Homeopathic Remedy for Yellow Green Discharge from Urethra in Males
Nitric Acid is another homeopathic remedy for gonorrhea along with yellow-green discharge from the urethra in men. At times, the discharge may be blood stained. The patient may experience intense pain while passing the urine. Itching in the urethra is also present. Prepuce may be red, swollen with burning pain. The testes may also swollen, tender and painful.
Rhododendron – Homeopathic Treatment for Gonorrhea in Males with Swollen, Painful Testicles
Rhododendron is made from the fresh leaves of plant Rhododendron chrysanthum is commonly known as Yellow Snow-Rose of the natural order Ericaceae. It is an ideal medicine for gonorrhea in men with painful and swollen testicles. Pressing, tearing and sticking pain is present in the testicle. Pain gets better by motion and worse on sitting. The testicle may also feel hard and painful to touch. Thin discharge from urethra may also be marked. Rhododendron is also a top rated homeopathic medicine for epididymitis.
Cantharis – Homeopathic Cure for Painful/Burning Urination in Gonorrhea
Cantharis is an ideal medicine to treat burning/painful urination in cases of gonorrhea. The pain and burning in the urethra get worse while passing the urine. It may also be present before passing the urine and continue after passing urine. Pain in the urethra is very sharp, severe and cutting in nature. The urge to urinate is also frequent. A desire to pass urine is present mostly while walking or standing. Urine may also be scanty in nature and sometimes it passes in drops. Painful urination and its frequency get worse at night time.
Merc Sol – Homeopathic Medicine for Increased Frequency and Urgency to Urinate in Gonorrhea
Merc Sol is another homeopathic remedy for increased frequency and urgency to pass urine in gonorrhea. The person requires this medicine has to hurry to urinate. In addition, the frequency to pass urine is very high and the patient has to go for passing urine almost every hour. While passing urine burning and biting pains are experienced. In males, thick, yellow or green discharge from urethra may be present with the previous symptoms. In females who need this medicine has greenish vaginal discharges with itching and burning may be present with high frequency and urgency to pass urine.
Pulsatilla – Homeopathic Medicine for Gonorrhea in Females with White, Milk-like Vaginal Discharge
Pulsatilla is made from plant Pulsatilla Nigricans commonly called as Wind Flower of the natural order Ranunculaceae. Homeopathic medicine Pulsatilla works well in cases of gonorrhea in females with white colored vaginal discharge like milk. The discharge is thin, acrid with a burning sensation in the vagina. In addition, the discharge may also produce stinging and biting pains. The discharge gets worse on lying down when this medicine is prescribed.
Sepia – Homeopathic Treatment for Gonorrhea with Greenish Vaginal Discharge
Sepia is an ideal remedy for gonorrhea in females with greenish vaginal discharges. The discharge is profuse in nature after passing the urine. Furthermore, the discharges produce itching of vagina and vulva with burning pain. Pain and bearing down sensation in the pelvic region is present. Sepia is also prescribed to cure complaint of painful coitus or coition in women. Bleeding from the vagina after coitus is also cured with homeopathic medicine Sepia.
Natrum Mur – Homeopathic Medicine for Painful Coitus in Women
Natrum Mur is an ideal medicine for gonorrhea in females to manage the complaint of painful coitus. Burning and smarting are also present with pain in the vagina during coitus. Profuse vaginal discharge with weakness may also be marked. The discharges are acrid and may be transparent or greenish, watery in nature. They produce itching especially at night.
Kreosote – Homeopathic Treatment for Gonorrhea in Females with Yellow Vaginal Discharges
Kreosote is prescribed for gonorrhea in women with yellow vaginal discharges. The discharges are corrosive and acrid in nature producing itching as well. The odor is also offensive in nature. In addition, the vaginal discharge is present with weakness and fatigue, especially in the legs. Frequent desire to pass urine is also present.
Sabina – Homeopathic Remedy to Treat Gonorrhea with Heavy Periods
Sabina is made from a plant known as Sabina Officinalis of the natural order Coniferae. It is an ideal homeopathic medicine for gonorrhea in females with heavy menstruation. The bleeding is bright red in color with dark clots and profuse in nature. Least motion gives rise to the flow of blood. Pain from sacrum to pubes is another prominent feature of this medicine.
Prevention:
Use a condom while having sex
Abstain from sex from a new partner
Ask your partner to be tested for STDs
Use condom or dental dams for oral sex
Do not indulge in sexual activity with the person having unusual symptoms like genital rash, burning while urination etc.
Note: Medicines mentioned here are for information purpose only. Kindly do not self-medicate.
Fill the Comment Form below.
You can write about your problem To Dr. Arsalan Rauf and receive a reply on How Homeopathy can help in treating your disease or illness.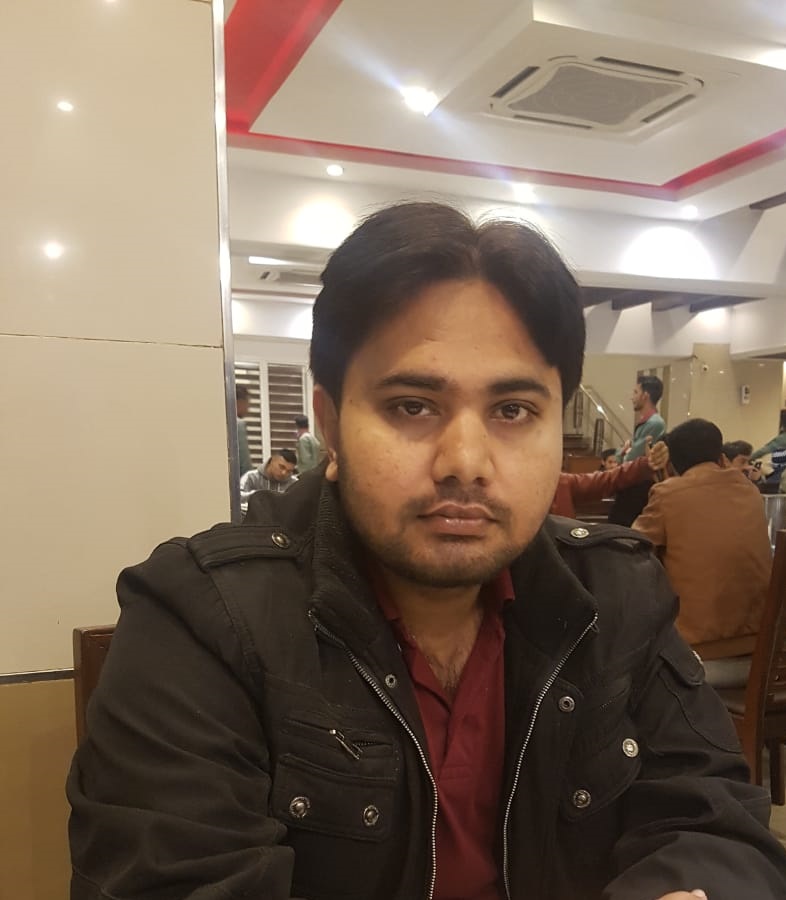 I had accomplished D. H. M. S in 2008, I have been into practice (in Rawalpindi & Islamabad) for more or less 14 years. During my practice, I have been treating acute as well as chronic disorders. I had also completed MHS (Masters of Human Sexuality) in 2014 from SAIHS. Covid-19, Dengue fever, Genetic Disorders, Auto-immune Diseases, Sexual dysfunctions and disorders in males as well as females attract my attention, therefore, I love to solve these cases.
Apart from Homeopathy, I am M.A in English Literature from Punjab University. I have been teaching English at Post Graduate National College Rawalpindi for 7 years. So I am holding two noble professions. I have written more than 7000 articles on different subjects. To be more specific I have authored different websites as well.