Homeopathic Medicine for Liver Abscess – Treatment in Homeopathy
Best Homeopathic Medicine for Liver Abscess – Treatment in Homeopathy
What is Liver Abscess?
Liver abscess is a condition in which there is a pus filled mass present in the liver. In medical, we call it pyogenic liver abscess (PLA). An abscess is generally associated with swelling and inflammation in the surrounding area.
What are the Symptoms of Liver Abscess?
Pain in the right upper abdomen
Chills
Dark colored urine
Liver enlargement (hepatomegaly)
What are the Causes of Liver Abscess?
Pyogenic bacteria like Streptococcus and Staphylococcus, Escherichia Coli and Entamoeba histolytica (the parasite)
Pancreatic cancer
Blood infection
Biliary tract infection
Gastrointestinal tract infection
Colon cancer
Inflammatory bowel disease
Injury to liver
If the cause of an abscess is Entamoeba histolytica then it is known as an amoebic liver abscess.
Homeopathy and Liver Abscess
Homeopathic mode of treatment for liver abscess consists of natural medicines and it can cure the abscess completely. In homeopathy, homeopathic medicines for liver abscess are prepared from natural substances that is why they are devoid of side effect.
Homeopathic Treatment for Liver Abscess
Liver abscess is completely treatable using natural homeopathic remedies. There are several homeopathic medicines which can be prescribed to cure liver abscess. These homeopathic remedies can be prescribed after taking the symptoms of the patient into consideration.
Top Homeopathic Medicines for Abscess of Liver
Hepar Sulph – Top Homeopathic Medicine for Liver Abscess when pain becomes worse by walking
Hepar Sulph is one of the best homeopathic medicines to treat a number of pus-related or suppurative problems. It has the great power to put an end to pus that has accumulated in any organ of the body. Homeopathic medicine Hepar Sulph is prescribed for liver abscess, when the pain in the liver area becomes worse by walking. The pain can be stitching or shooting in nature. The abdomen of the patient is distended and very tense with pain. Hepar Sulph is also suitable homeopathic medicine for the person if he/she complains of loss of appetite and has a specific disliking of fats and craves for acidic things in food. The color of the stool or poop is clay-colored or white. In addition, the poop of the person may contain undigested food particles. The person also suffers from fever with chills and it is accompanied by severe shivering. A continuous foul-smelling sweat may also accompany the chill.
Lycopodium Clavatum – Top Homeopathic Remedy for Liver Abscess when pain becomes worse after eating
Lycopodium is an ideal homeopathic medicine for liver abscess when the liver pain becomes worse after eating. The slight amount of the food makes the liver region tense and sensitive. Most of the times, the pain of the liver moves to the right shoulder of the patient. In addition, excessive gas in the abdomen may also present. If the patient has a decreased appetite then symptom also leads to the selection of homeopathic medicine Lycopodium. In addition, the symptoms of gas, pain and decreased appetite are prominent symptoms. Although the appetite of the person is decreased, yet the patient desires for sweets and hot drinks in diet. Fever with chills may also present in evening time around 4-8 pm.
Nux Vomica – Homeopathic Cure for Liver Abscess when Liver Pain Becomes Worse by Slight Touch
Homeopathic medicine Nux Vomica is another homeopathic treatment for liver abscess when the pain in liver gets worse by movement or slight touch. The pain can be shooting, stinging, pulsating, throbbing or stitching in nature. The region of liver is also very sensitive. Even the clothing around the liver region is intolerable due to marked sensitivity. Another prominent symptom to keep in mind while prescribing this homeopathic medicine in cases of liver abscess is a constant desire to pass stool. This symptom is an important symptom to select Nux Vomica. The person has a constant urge to defecate but the poop passed is scanty in nature along with unsatisfactory feeling.
Vomiting and nausea may also present with frequent passing of stool. The patient of this medicine craves for fats, spicy food and stimulants like alcohol or coffee. Apart from the previous features, fever with chills is also present. The patient wants to be covered up warmly because of chills.
Read Related Articles:
Bryonia Alba – Homeopathic Medicine for Liver Abscess when Pain gets Worse by Breathing
Homeopathic medicine Bryonia works well in liver pain because of abscess which becomes worse from breathing. The liver also shows enlargement (Hepatomegaly) and the liver region is also tense and swollen in nature. The patient of liver abscess gets better by taking complete rest. In addition, the patient also shows aversion to food with a loss of appetite. The pain can be shooting or burning in nature and may extend to the stomach or the back. The taste of mouth becomes bitter in most of the cases. Another symptom of the patient to consider while prescribing this homeopathic medicine is a peculiar thirst. The person desires a large quantity of water at long intervals. Most of the patients who require this homeopathic remedy are suffering from constipation with difficult and hard stool.
Phosphorus – Homeopathic Treatment for Liver Abscess when Pain gets Worse by Applying Pressure or Lying on the Right Side
When the patient of liver abscess suffers from pain in the liver that becomes worse by lying down on the right side or due to pressure then Phosphorus is an ideal medicine to treat it. The pain can be sharp and shooting in nature. Hepatomegaly is also observed with pain. The person needing this medicine also has a prominent symptom of an empty sensation in the whole abdomen. Phosphorus also works well in cases of the liver abscess when it is accompanied by diarrhea. The person complains of loose stool shortly after eating anything. Diarrhea is associated with utmost weakness. Apart from pain, hepatomegaly, loose stool the patient has peculiar cravings in the diet. The main cravings include juices, cold drinks and ice creams.
Note: Medicines mentioned here are for information purpose only. Kindly do not self-medicate.
Fill the Comment Form below.
You can write about your problem To Dr. Arsalan Rauf and receive a reply on How Homeopathy can help in treating your disease or illness.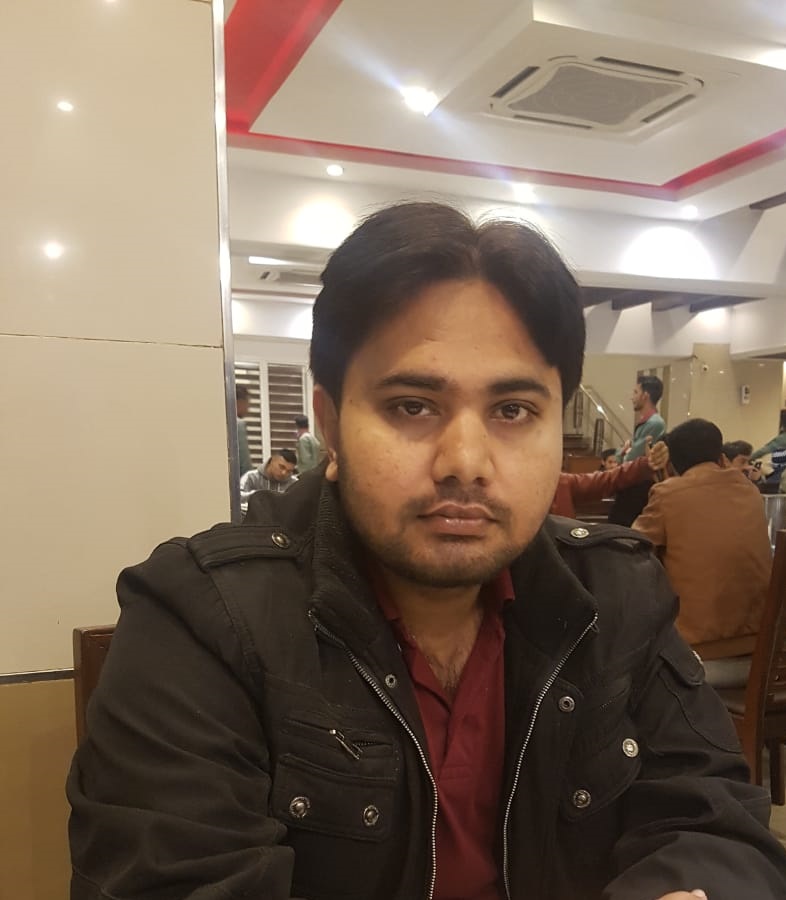 I had accomplished D. H. M. S in 2008, I have been into practice (in Rawalpindi & Islamabad) for more or less 14 years. During my practice, I have been treating acute as well as chronic disorders. I had also completed MHS (Masters of Human Sexuality) in 2014 from SAIHS. Covid-19, Dengue fever, Genetic Disorders, Auto-immune Diseases, Sexual dysfunctions and disorders in males as well as females attract my attention, therefore, I love to solve these cases.
Apart from Homeopathy, I am M.A in English Literature from Punjab University. I have been teaching English at Post Graduate National College Rawalpindi for 7 years. So I am holding two noble professions. I have written more than 7000 articles on different subjects. To be more specific I have authored different websites as well.