Best Homeopathic Medicine for Jaundice
What is Jaundice?
Jaundice is a medical condition and the cause of this condition is high bilirubin level in the blood. In Hindi or Urdu, we call it yarqaan. It shows the yellow pigmentation of the skin and also causes discoloration of mucous membranes and the white part of the eye (sclera). Icterus is another term that is used for jaundice. It can affect both adults and children. It is also common among newborn babies and the medical term for it is neonatal jaundice.
The normal values of bilirubin range from 0.2 to 1.2 mg/dl.
Causes of Jaundice
There are a number of medical conditions that can cause jaundice.
Symptoms of Jaundice
Complications
Homeopathic Treatment for Jaundice
Homeopathic remedies for jaundice are safe and natural and treat the affected liver with ease. Homeopathy is a science that takes a holistic approach to heal. Homeopathic remedies do not have side-effects if taken after consulting a competent homeopathic doctor or physician. Jaundice treatment in homeopathy is not like the conventional mode of treatment which suppresses the disease and its symptoms. In fact, they eradicate the root cause of the disease or disorder and set off the restorative process of your own body. They make the process strong enough to get rid of the disease. The process of suppressing makes the disease stubborn. Once your immune system is strengthened, it will prevent the recurrence of jaundice.
What are the Homeopathic Medicines for Jaundice?
Best homeopathic remedies for jaundice are Chelidonium, Chionanthus, Phosphorus and Myrica. Chelidonium is an efficient homeopathic remedy for jaundice with constant pain under the inferior angle of the right scapula. Phosphorus acts wonders for jaundice, acute hepatitis and fatty degenerations. A very weak, empty, gone sensation in the full abdominal cavity is treated well with Phosphorus.
Myrica gives excellent results in cases of complete jaundice with loss of appetite and bronze-yellow skin. Chionanthus is also one of the prominent medicines for jaundice and also works well in other hepatic derangements. The patient experiences gripping pain in the umbilical region with dark urine and clay colored stool in these cases.
Chelidonium and Chelone – Best Homeopathic Remedies for Jaundice with Pain in Liver
Chelidonium and Chelone are the most suggested homeopathic remedies for jaundice when it is associated with pain in the liver. Homeopathic medicine Chelidonium is suggested where the symptoms are yellow pigmented skin especially for consistent pain under the inferior angle of the right scapula. The white portion of the eye (sclera) seems dirty yellow. Other symptoms are imprints of teeth and a bitter taste in mouth with yellow tongue.
Chelone is one of the top rated homeopathic remedies for jaundice with soreness and pain in the liver. The pain extends downwards from the left lobe of the liver is cured with the homeopathic remedy Chelone.
Nux Vomica and Leptandra – Top Rated Homeopathic Treatment for Jaundice with Diarrhea
Nux Vomica and Leptandra are two prominent homeopathic medicines for jaundice with diarrhea. Leptandra is recommended in jaundice when the stool is fetid and clay colored. The patient suffers from severe pain at the umbilicus.
Nux Vomica is another ideal homeopathic medicine for Jaundice with diarrhea. The color of the patient is pale or yellowish, a yellow tongue, unsatisfactory or incomplete stools are other symptoms.
Read more:
Phosphorus and China – Effective Homeopathic Remedies for Jaundice with Great Weakness or Debility
Phosphorus and China are best homeopathic medicines to treat jaundice with great weakness. China is one of the top rated homeopathic treatment for jaundice with great weakness and exhaustion. Liver weakness because of alcohol or poor diet can also be treated well with homeopathic medicine China.
Phosphorus is effective for jaundice with great weakness with a pale and sickly complexion. The patient feels weak especially after expelling the poop or stool.
Lupulus – Homeopathic Medicine for Jaundice in Newborns or Neonatal Jaundice
Lupulus is one of the top rated homeopathic remedies for jaundice in newborns. Jaundice in newborns also known as neonatal jaundice. Homeopathic medicine Lupulus is also recommended homeopathic remedy for infantile jaundice. The symptoms of this medicine are yellow pigmentation of the skin with a slow pulse.
Note: Medicines mentioned here are for information purpose only. Kindly do not self-medicate.
Fill the Comment Form below.
You can write about your problem To Dr. Arsalan Rauf and receive a reply on How Homeopathy can help in treating your disease or illness.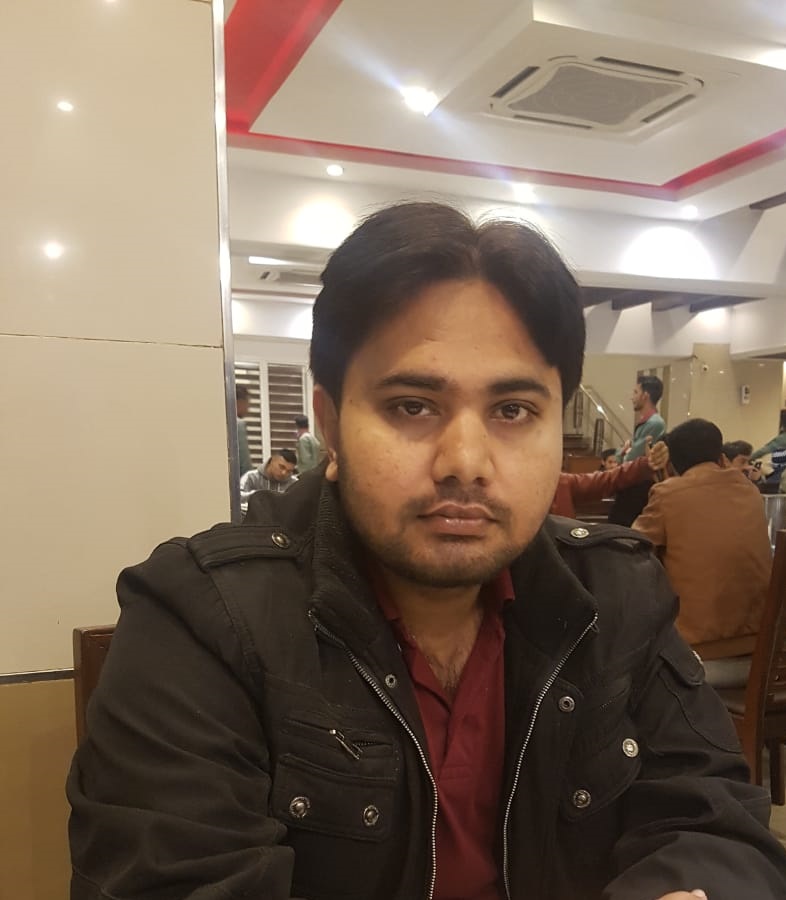 I had accomplished D. H. M. S in 2008, I have been into practice (in Rawalpindi & Islamabad) for more or less 14 years. During my practice, I have been treating acute as well as chronic disorders. I had also completed MHS (Masters of Human Sexuality) in 2014 from SAIHS. Covid-19, Dengue fever, Genetic Disorders, Auto-immune Diseases, Sexual dysfunctions and disorders in males as well as females attract my attention, therefore, I love to solve these cases.
Apart from Homeopathy, I am M.A in English Literature from Punjab University. I have been teaching English at Post Graduate National College Rawalpindi for 7 years. So I am holding two noble professions. I have written more than 7000 articles on different subjects. To be more specific I have authored different websites as well.