Homeopathic Remedies for Urinary Retention
What is Urinary Retention?
Urinary retention is a term that stands for a condition in which a person cannot empty the urinary bladder, either partially or completely. It is divided into two forms – acute and chronic. Homeopathic remedies for urinary retention can cure the condition effectively.
Urinary retention affects both genders – males and females but it is more common in males especially in old age. The latest research shows that it is 10 times more common in males than in women.
What are the Causes of Urinary Retention
The main reasons behind urinary retention can be either obstructive or non-obstructive.
Obstruction Causes
Anything that blocks the urinary flow from your bladder can result in acute or chronic retention of urine.
The causes of obstruction in males and females are:
Prostate enlargement in males
Rectocele
Cystocele
Tumors in pelvis region
Inflamed urethra
Non-obstructive causes of retention of urine are:
Injury to the spinal cord or brain
Stroke
Weak bladder muscles
Multiple sclerosis
Certain allopathic medications can also result in urinary sphincter contraction including antidepressants, Parkinson's disease, NSAIDS (nonsteroidal anti-inflammatory drugs, urinary incontinence, antipsychotics, antihistamines and so on
Pelvic injury
What are the Symptoms of Urine Retention?
The symptoms of retention of urine are a painful desire to pass urine but unable to urinate. Acute urinary retention is a medical emergency and needs immediate medical attention because it can become life-threatening.
Acute Urinary Retention Symptoms
Need to urinate badly but inability to pass urine
Pain and discomfort in the lower abdomen
Chronic Urinary Retention Symptoms
Need to urinate frequently (eight or more than eight times a day)
Difficulty in beginning a urine stream
Weak stream of urine
Urine stream starts and stops
Interrupted urine stream
You feel like you need to pass urine again after finishing urination
Nocturia (you get up many times to pass the urine at night)
Urine leaks from the bladder whole day
Fullness in pelvis or lower abdomen
Urge incontinence
What are the Complications of Urinary Retention?
Urinary Tract Infection
Urinary incontinence
Damage to bladder
Chronic kidney disease (CKD)
Homeopathic Remedies for Urinary Retention
Homeopathic remedies can treat chronic urinary retention effectively. These natural remedies are selected for chronic urinary retention keeping in view the characteristic symptoms of an individual. The best homeopathic medicines for retention of urine are Clematis, Lycopodium, Conium, Chimaphila and Pareira Brava.
Clematis – For Difficulty in Initiating Urine & Feeble Stream of Urine
Clematis is produced from the stems and leaves of a plant known as Clematis Erecta belongs to the natural order of Ranunculaceae. It is an ideal homeopathic remedy to treat the cases of chronic urinary retention. The main symptoms to indicate this remedy are a feeble stream of urine and difficulty in initiating urine. The person passes urine gradually and is scanty in nature. Further, dribbling at the end of urination may also occur. The patient may also suffer from violent burning while passing the last drops of urine. The urine is scanty in nature and the frequency of the urine is also increased. In cases where this medicine is prescribed urine may begin and stop suddenly or only flow drop by drop. Clematis is one of the best homeopathic medicines for urinary retention with urethral stricture.
Lycopodium – To Manage Frequent Urination at Night
It is produced from a plant known as Lycopodium Clavatum commonly known as club moss and Wolf's claw. It belongs to the natural order of Lycopodiaceae. It is prescribed in cases of nocturia (frequent urination at night) in chronic cases of urine retention. Apart from nocturia, the flow of the urine is also slow. The patient has to strain to urinate. Heaviness and bearing down sensation in the bladder is present. The odor may be strong and pungent in nature. Violent pain in the back is also felt with retention of urine where Lycopodium is prescribed.
Conium – To Manage Interrupted Urine Flow
Conium is another ideal remedy to treat the chronic retention of urine where interrupted urine flow is experienced. The stream of urine starts and stops several times while passing urine. A sensation of pressure on the bladder present with a feeling of hotness of urine. In some cases, painful urination is also present.
Cantharis – To Treat Urinary Tract Infection
Cantharis is the most beneficial remedy to cure the cases of UTI (urinary tract infections) in cases of chronic urinary retention. The people who need it suffer from severe pain and burning while urinating. The existence of pain and burning may be felt before and after passing urine. Further, the patient has to strain to urinate and the frequency of urination is also increased, the passing of urine is of small quantity. Urine passes in a thin and divided stream in some cases of retention of urine. At times, the blood also passes in the urine. Apart from the previous features, heaviness may also be present in the bladder.
Pareira Brava – To Manage Chronic Urinary Retention with Excessive Straining
Pareira Brava is produced from the fresh leaves of a plant known as Cessampelos pareira also called Velvet Leaf. It belongs to the natural order of Menispermaceae. It is an ideal medicine to treat cases of chronic retention of urine where excessive straining to urinate is required. Pareira Brava is also prescribed in extreme cases where the patient needs to strain hard by getting on the knee-hand position, press head against the floor to empty the bladder from urine. There is a feeling of distention in the bladder. There is also a constant urge to urinate. Pain travels to the thighs from the bladder while passing the urine.
Chimaphila – To Manage Chronic Retention of Urine with Enlarged Prostate
Chimaphila is produced from a plant known as Chimaphila Umbellata also called Pipsissewa or Prince's Pine. It belongs to the natural order of Pyroleae. It is well indicated in cases of chronic retention of urine from prostate enlargement. The patient of this medicine has difficulty initiating urination. To start the urine flow, great straining is needed. A constant urge to pass urine is also present. The urine may also pass in a divided or thin stream. Scalding and cutting pain may occur while passing urine. The patient of this medicine may pass urine better by standing with feet wide apart and body inclined forward. Apart from the previous features, homeopathic medicine Chimaphila is also beneficial for urinary retention from urethral stricture.
Causticum – To Manage Urinary Incontinence
Causticum is an ideal remedy to treat urine incontinence from chronic urinary retention. The muscles of the bladder become weak due to the prolonged urine retention and the person passes urine involuntarily. A burning sensation may be present while urination and itching of the orifice of the urethra may occur.
Merc Sol – To Treat Frequent Urination
Merc Sol is an ideal medicine to treat frequent urination with urinary retention. The frequency of urine exists both during the day and night. In many cases, an urge to pass urine every hour may be present. Even the urination is frequent, urine passed in a feeble stream and it is scanty in nature. There is an urgency to urinate is also present where a patient has to hurry to urinate.
Note: Medicines mentioned here are for information purpose only. Kindly do not self-medicate.
Click the Whatsapp Button to Contact us.
You can write about your problem To Dr. Arsalan Rauf and receive a reply on How Homeopathy can help in treating your disease or illness.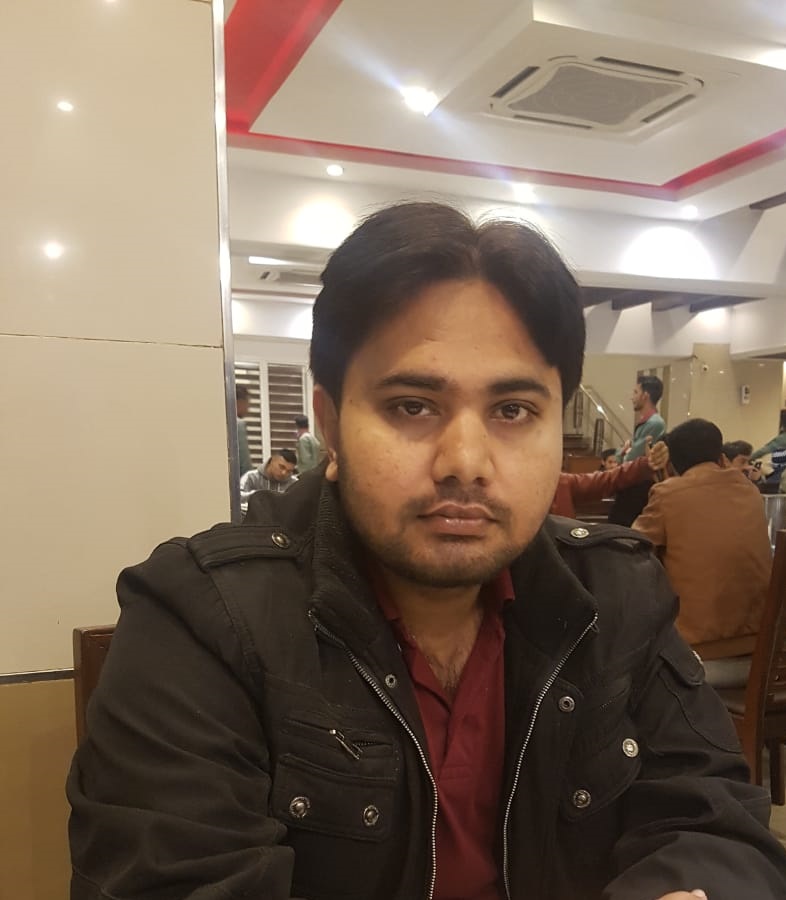 I had accomplished D. H. M. S in 2008, I have been into practice (in Rawalpindi & Islamabad) for more or less 14 years. During my practice, I have been treating acute as well as chronic disorders. I had also completed MHS (Masters of Human Sexuality) in 2014 from SAIHS. Covid-19, Dengue fever, Genetic Disorders, Auto-immune Diseases, Sexual dysfunctions and disorders in males as well as females attract my attention, therefore, I love to solve these cases.
Apart from Homeopathy, I am M.A in English Literature from Punjab University. I have been teaching English at Post Graduate National College Rawalpindi for 7 years. So I am holding two noble professions. I have written more than 7000 articles on different subjects. To be more specific I have authored different websites as well.