Homeopathic Medicines for Kidney Stone – Treatment in Homeopathy
What are Kidney Stones?
The medical term for a kidney is lithiasis or nephrolithiasis and it is a deposit of minerals and salts that are present in our kidneys. In Urdu or Hindi, we call it gurday ki pathri. It can lie in kidneys, ureters and urinary bladder.
Symptoms of Kidney Stones
At times, it does not cause any symptoms but when it moves within your kidney or goes into ureter which connects your bladder and kidney. At that time, you may experience these symptoms:
Severe pain in the side and back (below the ribs)
Pain that radiates to the groin or lower abdomen
The pain occurs in waves and it may fluctuate
Pink, brown or red urine
Nausea and vomiting
Urination more than usual
Pain while urination
Fever if the infection is present
Urination in small amount
Types of Kidney Stones
There are five types of kidney stones
Most of the kidney stones are calcium and they occur in the shape of calcium oxalate. Oxalate is a substance which is present in our food and produced by our liver. There is another form of calcium stones that is, calcium phosphate that occurs due to metabolism problems.
People who suffer from this type of stones they do not get enough fluids and have high protein diet and also have gout. Genetic factors can also lead to this type of stones. If your uric acid levels are high then it will lead you to the formation of uric acid stones.
It is a family problem or we can say it is a hereditary problem in which the person passes too much cystine in urine (cystinuria).
It occurs in those persons who suffer from Urinary Tract Infections.
When the struvite stones become large they become staghorn stones.
Risk Factors
There are several risk factors which can make you prone to kidney stones or Who gets kidney stones?
Family History (of developing stones)
Dehydration (if not drinking enough water)
Certain Diets (high in protein, sodium and calcium)
Being Obese
Digestive problems and surgery
Medical Conditions (Hyperthyroidism and UTI)
Complications
How to Investigate or diagnose Kidney Stones
Urinalysis
Kidney Ultrasound
Abdominal X-rays (cannot identify small stones)
Also, read our article about
Homeopathic Treatment for Kidney Stones
People consider kidney stones as a case of surgery because the conventional medicines do not provide cure without surgery or laser. But natural homeopathic remedies have the ability to break down as well as to dissolve kidney stones and it will also save you from the surgical process. I have treated hundreds of cases of kidney stones and all of them cured with the grace of Almighty ALLAH. Additionally, homeopathic medicines avoid the tendency of recurrent formation of kidney stones. There are a number of homeopathic remedies for kidney stones such as Lycopodium Clavatum, Berberis Vulgaris, Urtica Urens, Hydrangea Arborescens, Cantharis Vesicatoria, Benzoic Acid and Sarsaparilla Officinalis.
Homeopathy Cure for Kidney Stones
Homeopathy is the best and safe cure for kidney stones and they are natural as well as safe. They remove the stones completely and also stops their formation in the future. So we can easily and safely handle the cases of kidney stones using homeopathic medicines.
Best Homeopathic Medicine for Kidney Stones
Lycopodium Clavatum – Best Homeopathic medicine for Kidney Stone of the Right side
Lycopodium Clavatum is one of the effective homeopathic remedies for kidney stones when they occur in the right side. When the patient feels pain in the right kidney or the right ureter, Lycopodium is a suitable medicine for him. The pain becomes worse before urination and urine is scanty in nature. The pain of kidney becomes less intense after urination. Red deposits may present in urine and at times, urine may be turbid, purulent and pale in nature.
Hydrangea Arborescens – Top Homeopathic Medicine for Kidney stone with white or yellow sand in urine
We can also call this homeopathic medicine as the stone breaker. It is a useful homeopathic medicine to crush or break stones in kidney, ureter and as well as in urinary bladder. The presence of white or yellow sand in urine is an important symptom of Hydrangea. If the patient faces white or yellow sand deposits in his urine, Hydrangea Arborescens can cure such cases. Additionally, the patient may also feel soreness in the kidney region. At times, the blood is also present in urine.
Berberis Vulgaris and Hedeoma Pulegioides – Best Homeopathic Remedies for kidney stone of left side.
Berberis Vulgaris is at the top of the list when we choose homeopathic medicine for kidney stones on the left side. In Berberis Vulgaris, the patient feels the pain in the left kidney which radiates to the ureter and it leads it to the urinary bladder. The nature of the pain can be stitching, shooting, cutting and stinging in nature. The pain becomes worse due to movement or motion and urine may be yellow in color. It may accompany with slimy deposits. The region of kidney is also sensitive to touch. Hedeoma Pulegioides is another homeopathic remedy for kidney stones which is also for left sided stone. The patient feels pain in the left kidney which drags to the ureter and at times, the patient also feels burning in the left kidney. The patient also wants to urinate frequently and red sand may also present in the urine.
Cantharis Vesicatoria – Homeopathic Treatment for Kidney Stone with Burning Urination
Cantharis is a helpful medicine for kidney stone where the patient also feels intense burning sensation while urination. The symptom of burning may also occur before passing urine and may occur after passing the urine. Another significant symptom is pain in kidney along with frequent desire to pass urine. The urine of the patient may have jelly-like mucus in it.
Sarsaparilla Officinalis – Effective Homeopathic Remedy for Kidney Stone with Burning
Sarsaparilla Officinalis is a wonderful homeopathic medicine for kidney stone when the patient feels excessive burning at the end of urination. Urine of the patient is scanty in nature and may consist of sandy and slimy particles. It is also a useful natural remedy for right-sided kidney stones.
Ocimum Can and Tabacum – Homeopathic Remedies for Kidney Stones when the pain occurs with Nausea and Vomiting
If the pain of the kidney stones is accompanied by nausea and vomiting, Tabacum and Ocimum can give excellent results. Ocimum Can is a useful homeopathic remedy for kidney stone of the right side along with vomiting and nausea. Tabacum is an excellent homeopathic medicine for left-sided kidney stones along with nausea or vomiting. In Ocimum Can, the color of the urine is red or saffron and the patient feels a burning sensation while urination and also feels restlessness. The symptoms which can lead to the selection of Tabacum are yellow-red urine, sensitive renal region and cold sweat.
Pareira Brava – Top Homeopathic medicine for Kidney Stone when pain radiates fom kidney to thigh
Pareira Brava is an excellent homeopathic remedy for kidney stone where the pain from the kidney drags down the thigh. At times, it may go to the feet from the kidney region. The patient consistly wants to pass urine and it is passed with a lot of pain. He also feels pain in glans while passing urine. Stingy mucus along with red sand may also present in the urine.
Urtica Urens – Homeopathic Medicine for Kidney Stone with Uric Acid or Gout
Urtica Urens is a helpful homeopathic treatment for kidney stone in those cases where the levels of uric acid are high. It will be used as an effective homeopathic medicine that can dissolve the kidney stone. It is also helpful for kidney stone with Gout.
Homeopathic Medicine for Right-Sided Kidney Stones
Sarsaparilla, Nux Vomica and Lycopodium are the top homeopathic medicines for kidney stones when they are right-sided. Lycopodium is the medicine when the patient feels lower pack bain before urination and it gets better after draining the urine. Sarsaparilla works wonderfully in dealing with right-sided stones when there is severe burning pain while passing the last drops of urine. Nux Vomica is a helpful medicine when the patient has an unsatisfactory desire for stool with Nephrolithiasis or kidney stone pain.
Homeopathic Remedies for Left-Sided Kidney Stones
Pareira Brava, Berberis Vulgaris and Tabacum are helpful natural remedies for left-sided kidney stones. In Berberis Vulgaris, the pain drags down to the ureter and the bladder. The symptom of blood in urine may present. Tabacum works efficiently in cases of left-sided kidney stone pain when it is accompanied by nausea and vomiting. Pareira Brava is an ideal homeopathic remedy for kidney stone of the left side when the patient has a constant urge to urinate with intense pain.
Some other homeopathic remedies are Carbo Veg, Natrum Mur and Calcarea Carb.
Tips:
Take
Plenty of water
Coconut
Plenty of fruits
Avoid
Animal protein including fish, meat and chicken
Calcium supplements
Spinach and other green vegetables excluding Fenugreek (methi)
Restrict salt intake
Fill the Comment Form below.
You can write about your problem To Dr. Arsalan Rauf and receive a reply on How Homeopathy can help in treating your disease or illness.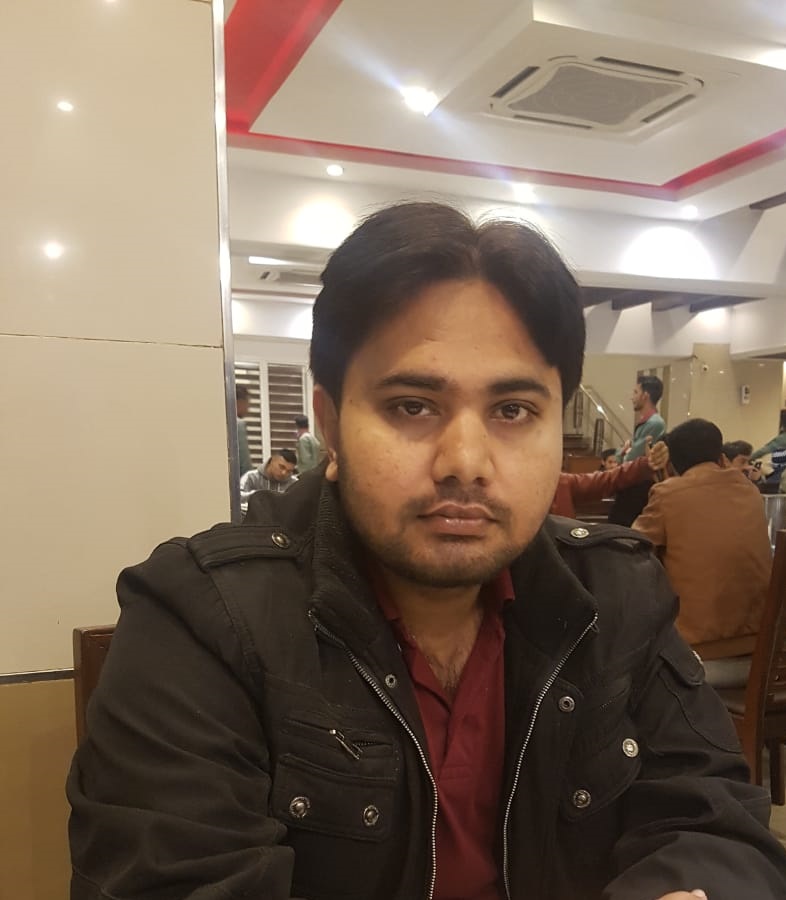 I had accomplished D. H. M. S in 2008, I have been into practice (in Rawalpindi & Islamabad) for more or less 14 years. During my practice, I have been treating acute as well as chronic disorders. I had also completed MHS (Masters of Human Sexuality) in 2014 from SAIHS. Covid-19, Dengue fever, Genetic Disorders, Auto-immune Diseases, Sexual dysfunctions and disorders in males as well as females attract my attention, therefore, I love to solve these cases.
Apart from Homeopathy, I am M.A in English Literature from Punjab University. I have been teaching English at Post Graduate National College Rawalpindi for 7 years. So I am holding two noble professions. I have written more than 7000 articles on different subjects. To be more specific I have authored different websites as well.