Homeopathic Remedies for Worms
What are Worm Infestations?
It is a very common disorder among the children and there are four types of them. It includes roundworm (Ascaris lumbricoides), tapeworm, pinworms (Enterobius vermicularis), and hookworm (Ancylostoma duodenale).
What are the Symptoms of Worm Infestation?
There are a number of symptoms of worm infestation:
Anal itching especially at night
Vaginal Itching
Diarrhea
Excessive hunger
Seizures
Irritability
Abdominal pain
Vomiting
Wheezing
Difficulty in breathing
What are the Causes of Worms?
Bed sheets
Consumption of contaminated water
Consumption of contaminated soil
Poor hygiene
Contact with contaminated feces
Walking barefoot on soil containing worms
Eating raw or undercooked food
Homeopathic Remedies for Worms
Homeopathic mode of treatment gives a safe and reliable cure for worm infestations. It is because they strengthen the infection fighting mechanism of the body to get rid of the worms. Homeopathic remedies for worms have the ability to expel the worms and get rid of the associated symptoms without showing any side effects. They not only get rid of the worms but also improves the overall health condition of the children as well. Homeopathic remedies are safe and devoid of side effects, therefore, they are also suitable for children as well.
Homeopathic Treatment for Worms
The best homeopathic medicines for worms are Cina, Teucrium and Spigelia. Homeopathic medicine Cina is an ideal remedy for worms when it is associated with excessive hunger, teeth grinding and irritable mind. Teucrium is another useful homeopathic medicine for anal itching that appears due to worms. Spigelia is considered one of the top homeopathic remedies for worms when they cause pain around the umbilical region.
Cina, Teucrium & Caladium – Effective Homeopathic Remedies for Worms Producing Vaginal or Anal Itching
Anal or vaginal itching is mainly the indication of a pin worm infection. Homeopathic medicines Cina and Teucrium are ideal for pin worm infections.
Teucrium is suggested for anal itching from worms where a crawling sensation and anal itching become worse during the evening or while in bed.
Homeopathic medicine Cina for worms is prescribed when it is associated with teeth grinding or bruxism.
Homeopathic medicine Caladium works well in cases of worms with vaginal itching.
Merc Sol, Cina & Santoninum – Top Grade Homeopathic Treatment for Worms with Bruxism
When the patient grinds his teeth with worms infestations then homeopathic medicines Cina, Santoninum and Merc Sol are beneficial. Santoninum and Cina are mostly prescribed when the patient grinds the teeth at night. The child who needs these remedies grates the teeth constantly while sleeping.
Merc Sol is an ideal homeopathic medicine for worms when teeth grinding is present with copious salivation from the mouth.
Read more:
Natrum Mur and Cina – Best Homeopathic Remedies for Worms Causing Excessive Hunger
Cina and Natrum Mur are the top rated homeopathic remedies for worms that cause excessive hunger in children. The patient of Natrum Mur and Cina has ravenous, canine hunger which returns soon after eating. The patient desires to eat constantly yet will not gain weight.
Spigelia and Cina – Homeopathic Medicines for Worms Causing Abdominal Pain
Cina and Spigelia are the best homeopathic remedies for worms causing abdominal colic. Homeopathic medicine Cina works well in such cases when cramping, cutting, and pinching pain in abdomen is experienced from worms. The pain becomes better by applying pressure.
Homeopathic remedy Spigelia is an ideal remedy among homeopathic remedies for worms where pinching and colicky pain are experienced around the umbilical region. Nausea may also present with navel pain.
Cina and Abrotanum – Effective Homeopathic Medicines for Worms Causing Irritability in Children
When worms cause irritability in children then homeopathic remedies Cina and Abrotanum work well in such cases. Cina is an ideal homeopathic medicine for worms when there is extreme irritability is present in children. The child has the tendency to strike and bite and he/she is also ill-humoured. Bruxism also associates with these symptoms.
Homeopathic medicine Abrotanum is suggested when the child is irritable and ill humoured. Marked weakness is also present among children who need Abrotanum.
How to Prevent Worm Infections:
Maintain personal hygiene (wash your hands before making or eating food and after using the bathroom.
Wash undergarments and bed linen in hot water
Deworm pet cats and dogs on a regular basis.
Do not let the child play in the soil or in those areas where there is a lot of dog or cat poop
Boil drinking water or use water purifiers to prevent worm infections
Do not eat raw vegetables or fruit or undercooked food
Note: Medicines mentioned here are for information purpose only. Kindly do not self-medicate.
Fill the Comment Form below.
You can write about your problem To Dr. Arsalan Rauf and receive a reply on How Homeopathy can help in treating your disease or illness.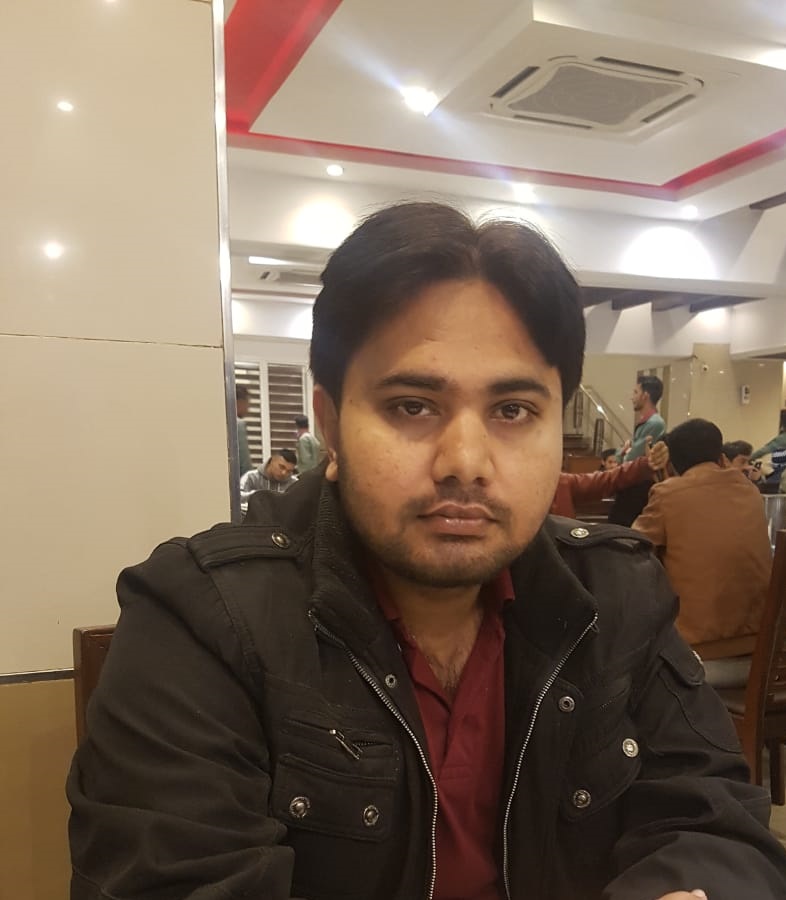 I had accomplished D. H. M. S in 2008, I have been into practice (in Rawalpindi & Islamabad) for more or less 14 years. During my practice, I have been treating acute as well as chronic disorders. I had also completed MHS (Masters of Human Sexuality) in 2014 from SAIHS. Covid-19, Dengue fever, Genetic Disorders, Auto-immune Diseases, Sexual dysfunctions and disorders in males as well as females attract my attention, therefore, I love to solve these cases.
Apart from Homeopathy, I am M.A in English Literature from Punjab University. I have been teaching English at Post Graduate National College Rawalpindi for 7 years. So I am holding two noble professions. I have written more than 7000 articles on different subjects. To be more specific I have authored different websites as well.