Homeopathic Medicine for Cough – Cough Treatment in Homeopathy
In this post of Homeo Expert, I shall discuss the best homeopathic medicine for cough or top homeopathic remedy for cough.
Best Homeopathic Medicine for Cough – Cough Treatment in Homeopathy
What is Cough?
A cough stands for a sudden forceful expelling of air from the lungs with a hard and loud noise. It is a reflex action that helps in clearing the lungs and breathing passages of foreign substances, smoke, irritants, dust, mucus and fluid etc. If a cough last more than 8 weeks is known as chronic cough. In Hindi or Urdu, we call it khaansi.
Causes of Cough
A cough is a standard way to clear the throat. When your airways become blocked due to foreign particles like dust or smoke, cough clears it. It is infrequent type of cough.
Respiratory tract infection is the most common cause of cough including flu and cold.
Smoking is another cause of coughing. A cough that is caused by smoking is a chronic cough and it is known as smoker's cough.
Asthma is another common cause of coughing in children.
Certain medicines can also cause coughing.
Other conditions:
Damage to vocal cords
Postnasal drip
Bacterial infections like whooping cough and pneumonia
Heart failure
Lung cancer
GERD or gastroesophageal reflux disease is another cause of cough.
Symptoms of Cough
Mucus expectoration
Bloody sputa
Chest pain
Wheezing
Whistling in chest
Shortness of breath
Complications
Homeopathy for Cough
Homeopathic treatment for cough is highly effective. Homeopathy has natural medicines to treat cough. They are also devoid of side-effects and safe to use for persons of all age group. These remedies get rid of the root cause of the cough so it brings a complete recovery in a natural way. Homeopathic remedies for cough give excellent results in acuts as well as chronic cases of cough. There is a vast scope for treating different types of cough using homeopathic medicines. It includes dry cough, spasmodic cough, paroxysmal cough, nocturnal cough and loose rattling cough. All can be cured with homeopathic medicines. In addition, cough arises from various diseases like bronchitis, asthma, pneumonia, emphysema can also be treated well with these medicines.
Along with cough the attending symptoms like expectoration, wheezing, shortness of breath and difficulty in breathing also go away with the use of homeopathic remedies.
Homeopathic Medicines for Cough
There is a large list of homeopathic medicine for treatment of cough. Among them, the top ranked homeopathic medicines are Antimonium Tart, Drosera Rotundifolia, Kali Bichrom, Natrum Mur, Nux Vomica and Pulsatilla. The characteristic features of these medicines are as below:
Kali Bichrom: Homeopathic Medicine for Stubborn, Gagging Cough
Thick, ropy, yellow to green, stubborn, stringy, sticky and smelly mucus are the indication of this remedy. The cough is gagging and stubborn in nature as patient also tries to clear thick mucus out of his throat. Mucus crusts up in the nose and fills the sinuses and causing hoarseness, choking post nasal drip,  and pain at the root of the nose. The cough often begins very dry but with the passage of time it becomes more productive especially after a walk in fresh air. When mucus gathers overnight, morning becomes a suffering of blocked nasal passages with stubborn hawking, coughing and gagging. Morning is highly aggravating.
Drosera Rotundfolia for Cough – Top Homeopathic Medicine for Dry Cough
Drosera is an effective homeopathic remedy for dry cough. A dry irritative cough is the chief indicator of using this medicine. A marked fatigue also present with coughing episodes. Tickling in the larynx, scraping sensation in the throat and fetid breath with the cough are other accompanying symptoms of this medicine. Vomiting with cough may also arise. Cough gets worse after laughing or talking.
Cough that occurs during measles or following is also cured well with this medicine. It is also useful homeopathic remedy for cough when it starts on lying down.
Antimonium Tart – Ideal Homeopathic Medicine for Rattling Cough
Antimonium Tart is an ideal medicine in cases of rattling cough. The patient suffers from loose, rattling cough and the lungs feel full of mucus. The cough remains constant throughout the day and night. Antim Tart is homeopathic medicine for cough with congestion because the patient faces excessive difficulty in raising the phlegm. Difficulty in breathing is also present with this. Difficulty in breathing makes the person to sit up from the position in which it is worse. A burning sensation may also present with the above symptoms. In some cases, the patient also feels chest pain on coughing. A cough that gets worse after each meal is yet another symptom of homeopathic medicine Antimonium Tart.
Natrum Mur – Homeopathic Medicine for Cough with white Expectoration
Natrum Mur is the best homeopathic remedy for cough where white sputa expectoration is present. Sputa may be salty in nature. Other attending symptoms are cough with a headache of bursting nature, tears from the eyes, and shortness of breath. There is a sore and bruised feeling in the chest also present. Another symptom may accompany that is, involuntary urination during coughing.
Hepar Sulph and Phosphorus – Homeopathic Medicines for Cough in Bronchitis
Phosphorus and Hepar Sulph are the top rated homeopathic remedies for cough in bronchitis. Phosphorus is prescribed when the patient suffers from cough with sputum expectoration of a purulent nature, frothy or blood stained sputum. The phlegm may be sweet or salty to taste. Strong odours may give rise to cough. Sharp stitching pain in the chest, oppression of chest, and chest tightness may be present with cough. Heat or burning sensation in the chest may also present in few patients of Phosphorus.
Hepar Sulph is an important medicine for bronchitis in older patients. The patient shows the symptoms of loose rattling cough with thick, tenacious and yellow sputa. Exposure to cold air can make the condition worse, while warmth relieves it.
Arsenicum Album – Homeopathic Medicine for Asthmatic Cough
Arsenicum Album is an ideal homeopathic medicine for an asthmatic cough. Wheezing, whistling in the chest, cough with shortness of breath are the leading symptoms of homeopathic medicine Arsenicum Album.
Tightness in the chest may also present. Tenacious expectoration of green or yellow color may appear. The patient also gets suffocative attacks during sleep. Restlessness and Anxiety may also occur in patients along with above symptoms.
Nux Vomica for Cough – Homeopathic Medicine for Cough with Acidity (GERD)
Nux Vomica is an important choice to make while treating cough with acidity. The patient of Nux Vomica suffers from cough with difficulty in breathing and accumulation of gas in the abdomen is also present. Fullness in the stomach, vomiting, sour/bitter belching and nausea also appear with cough.
Ipecac – Homeopathic Medicine for Cough with Difficult Expectoration
Ipecac is an ideal homeopathic medicine for cough with difficult expectoration. Difficulty in expectoration is present with a loose rattling cough. A constricted feeling in the chest and shortness of breath may appear. Suffocative spells may attend the cough. Nausea and vomiting with cough are also present in most of the cases.
Bryonia Alba – Homeopathic Remedy for Cough in Pneumonia Patients
Bryonia Alba is useful homeopathic treatment for cough in pneumonia patients. The guiding symptoms of Bryonia Alba are dry, hard cough and blood streaked/brick colored sputa. The patient feels chest pain while coughing that makes the person to hold the chest. Stitching pain in the chest that gets worse on inhaling is another prominent feature of Bryonia. The chest pain relieves from lying on the painful side.
Conium Maculatum – Nocturnal Cough Treatment in Homeopathy
Conium is excellent homeopathic medicine for nocturnal cough. The patient coughs at night when lies down. He remains restless at night and has to sit up several times due to coughing spells. A tickling sensation in the throat pit may also present. A few patients also complain of an unusual dry spot in the larynx. Headache on coughing may appear in some cases.
Spongia Tosta – Homeopathic Remedy for Cough with Dry Air Passages
Spongia Tosta is a highly useful homeopathic medicine to treat cough with extreme dryness of all the air passages. The cough is dry, hacking or barking in nature. Chills may accompany the cough. Warm drinks gives relief to the patient. Shortness of breath and labored respiration may also be present with these symptoms.
Corallium Rubrum – Homeopathic Medicine for Cough from PND (Post Nasal Dripping)
Corallium Rubrum is a suitable homeopathic treatment for cough from PND (post nasal dripping). The cough arises in quick, short attacks that follow each other in quick succession. Excessive hawking is also present with cough. Extreme exhaustion is also accompanied by the cough. Another symptom is the sensitivity of air passages to air (inhaled air feels cold), it also indicates the usage of this medicine.
Millifolium – Homeopathic Medicine for Cough With Bloody Sputa (hemoptysis)
Millifolium is excellent medicine for cough with bloody sputa or in any other lung disease associated with cough. In addition, difficulty in breathing, shortness of breath and oppression of chest also present. Hemoptysis after injury or following violent exertion also present in Millifolium.
Kali Sulph and Pulsatilla Nigricans – Homeopathic Medicines for Cough with Yellow & Green Expectoration
Pulsatilla Nigricans is ideal homeopathic medicine for cough where greenish expectoration is present. The cough of the patient may aggravate in a warm room and find relief in open air. Pulsatilla is also suitable for cough after measles.
Kali Sulph is another homeopathic remedy for cough with yellow colored expectoration. Rattling of mucus in the chest, wheezing in the chest and difficult expectoration are other leading symptoms of Kali Sulph.
Sambucus Nigra – Homeopathic Medicine for Cough in Children
Sambucus Nigra is valuable homeopathic medicine for treating cough in children. The cough is usually of violent type. The most difficult time for a cough is during the night. Sudden spells, mainly of a suffocative cough appear during night hours. The child who needs Sambucus Nigra often sits up at night due to the coughing spells. Along with cough, a whistling sound from the chest also appears in most cases.
Senega – Homeopathic Treatment for Cough in Elderly
Homeopathic remedy Senega is of high value in treating cough in elderly people. Difficulty in raising the tough sputa and rattling in the chest are also present with cough. Oppressed sensation and soreness in the chest may also present. Pain in the back on coughing can be present. A cough in asthma, bronchitis and emphysema also indicate the use of Senega.
Coccus Cacti and Cina – Homeopathic Medicines for Spasmodic Cough
Cina and Coccus Cacti are ideal homeopathic remedies for spasmodic cough. Cina Maritima is useful when the cough is violent in nature and ends in vomiting. The cough is so intense that it brings tears to the eyes. The cough usually arises in paroxysms accompanied by shortness of breath.
Coccus Cacti is another useful homeopathic medicine for spasmodic cough when it gets worse in the morning. The cough ends with vomiting of mucus that is viscid in nature. Coccus Cacti is also beneficial when there is cough in regular paroxysms with expectoration of ropy mucus.
Antimonium Arsenicosum – Useful Homeopathic Medicine for Cough in Emphysema
Antimonium Arsenicosum is the best homeopathic medicine for treating cough in patients with emphysema. Extreme dyspnea (difficulty in breathing) is also present with cough. In most cases, lying down makes the dyspnea and cough worse. Excessive mucus expectoration also arises with emphysematous cough. In addition, loss of appetite and general weakness may also be present.
What preventive measures can be taken to avoid a cough?
While infrequent coughing is necessary to clear the airways, there are ways that can adapt to avoid a cough.
Quit smoking
Smoking contributes to a chronic cough. When you quit smoking, you will be less likely to catch cold or suffer from a chronic cough.
Dietary changes
According to American Journal of Respiratory and Critical Care Medicine, people who eat diets high in fiber and fruit are less likely to get cough.
Medical conditions
Stay away from contagious illnesses like bronchitis in order to avoid coming into contact with germs. Wash your hands frequently and do not share towels and pillows.
How to Manage Cough?
Keep hydrated by drinking plenty of water.
Avoid irritants, including smoke and dust.
Add honey or ginger to hot tea to relieve your cough and clear your airway.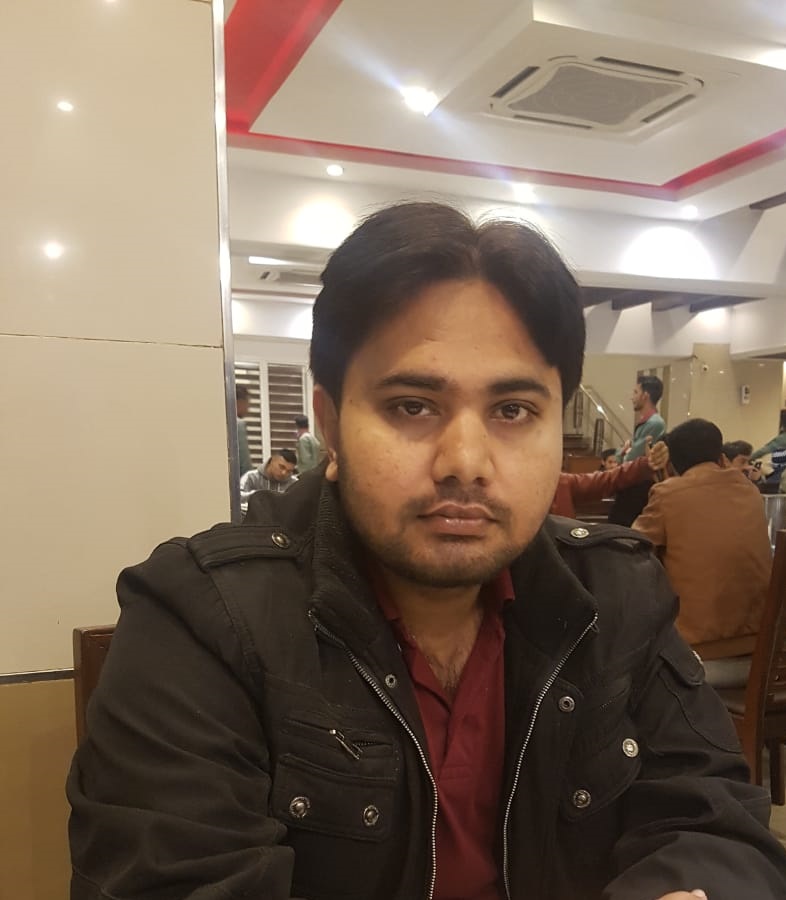 I had accomplished D. H. M. S in 2008, I have been into practice (in Rawalpindi & Islamabad) for more or less 14 years. During my practice, I have been treating acute as well as chronic disorders. I had also completed MHS (Masters of Human Sexuality) in 2014 from SAIHS. Covid-19, Dengue fever, Genetic Disorders, Auto-immune Diseases, Sexual dysfunctions and disorders in males as well as females attract my attention, therefore, I love to solve these cases.
Apart from Homeopathy, I am M.A in English Literature from Punjab University. I have been teaching English at Post Graduate National College Rawalpindi for 7 years. So I am holding two noble professions. I have written more than 7000 articles on different subjects. To be more specific I have authored different websites as well.