Homeopathic Medicine for Cataract – Cataract Treatment in Homeopathy
In this post of Homeo Expert, I shall discuss the best homeopathic medicine for cataract or top homeopathic remedies for cataracts.
Best Homeopathic Medicine for Cataract – Cataract Treatment in Homeopathy
What is Cataract?
Cloudiness of the lens of the eyes that results in decreased vision is known as cataract. A person suffers from cataract experiences foggy, glare and blurred vision and sees halos around lights. Cataract can affect one or both the eyes. Most of the time it is age related and it is largely seen in the elderly people. It can occur due to post surgery, trauma, or in rare cases, it may be present at birth. The person complains of sensitivity to light (photosensitivity) and has difficulty in driving, reading and recognizing faces because of diminished vision.
Symptoms of Cataract
Signs and symptoms of cataracts include:
Clouded, blurred or dim vision
Increasing difficulty with vision at night
Sensitivity to light and glare
Seeing halos around lights
Fading or yellowing of colors
Need for brighter light for reading and other activities
Double vision in a single eye
Frequent changes in eyeglass or contact lens prescription
In the beginning, the cloudiness in your vision occurs due to a cataract and may affect only a small part of the lens of the eyes. And you may not aware of any vision loss. When it grows larger, it clouds more of your lens and distorts the light passing through the lens. It may lead to more symptoms.
Causes
Most of the cataracts develop due to aging and injuries that change the tissue that makes up the lens of your eyes.
It can also occur due to other eye conditions. It includes past eye surgery or medical conditions like Diabetes. Long term use of steroid can also develop cataracts.
How a cataract forms
The lens where cataracts form is behind the colored part (iris) of your eye. The lens focuses light that passes into your eye, produces clear and sharp images on the retina – the light sensitive membrane in the eye that acts like a film in a camera.
As you age, the lenses available in your eyes become less transparent, less flexible and thicker. Other medical conditions and age related conditions cause tissues within the lens to break down and clump together, clouding small areas within the lens.
As the cataract continues to develop that is why the clouding gets denser and involves a bigger part of the lens. A cataract disperses and blocks the light as it passes through the lens and stops a sharply defined image from reaching your retina. As a result, your vision gets blurred.
Generally, they develop in both eyes. The cataract in one eye can be more advanced than the other, it can cause a difference in vision between eyes.
Types of cataracts
Cataract types include:
Nuclear Cataracts : Cataracts affecting the center of the lens.A nuclear cataract can cause temporary improvement in your reading vision or more nearsightedness. But with the passage of time, the lens gets densely yellow and further clouds your vision. As you know it develops gradually, the lens may even turn brown. Advanced yellowing or browning of the lens can result in difficulty in distinguishing between the shades of color.
Cortical Cataracts : Cataracts that affect the edges of the lens.A cortical cataract starts as whitish, wedge shaped opacities or streaks on the outer edge of the lens cortex. It also progresses gradually, the streaks extend to the center and interfere with light passing through the center of the lens.
Posterior Subcapsular Cataracts : Cataracts that affect the back of the lens.Posterior subcapsular cataract begins as a small, opaque area that usually forms near the back of the lens, right in the path of light. This type of cataract often interferes with your reading vision and reduces your vision in bright light. It also creates halos around lights at night. It makes progress faster than other types of cataracts.
Cataracts you're born with known as congenital cataracts.There are some people who born with cataracts or develop them during their childhood. They can be genetic or accompanied by an intrauterine infection or trauma. This type can also be a result of certain medical conditions.
Risk factors
Factors that increase your risk of cataracts include:
Increasing age
Excessive exposure to sunlight
Smoking
Previous eye injury or inflammation
Previous eye surgery
Prolonged use of corticosteroid medications
Drinking excessive amounts of alcohol
Advantage of Cataract Treatment in Homeopathy
Homeopathy gives the most safe and natural mode of treatment for cataract. In the early stage, when the cataract begins to develop, homeopathic medicines can delay or slow down the process of clouding of the lens. They are also helpful in restoring the blurred vision due to cataract. Thus, homeopathic treatment can save you from surgery and its side-effects like bleeding, infection and retinal detachment. Homeopathic medicines are also useful for opacity of the lens and stop further progression of cataract.
Homeopathic Medicines for Cataract
Calcarea Fluorica, Cineraria Maritima, Silicea, Conium and Natrum Muriaticum are the top homeopathic medicines for cataract. Calcarea Fluor is the top homeopathic medicine for cataract with opaque spots in the cornea. Cineraria Maritima is well indicated for traumatic senile cataract and corneal opacities. Conium works effectively in cases of cataract resulting from injury to the eye. People with cataract in office workers with weak vision can be treated with homeopathic remedy Silicea. Natrum Mur is one of the best homeopathic medicines for cataract when it is in the initial stage (incipient) and photophobia.
Calcarea Flourica, Carbo Animalis and Conium – Reliable Homeopathic medicines for cataract in elderly
Calcarea Fluorica, Conium and Carbo Animalis are the best homeopathic medicines for cataract in elderly people. We can also call it age-related cataract. The patient complains of sparks and flickering before his eyes.
Calcarea fluorica for Cataract: Calcarea Fluorica is an effective homeopathic medicine for cataract in elderly. Carbo Animalis is another famous prescription for cataract. The symptoms that indicate the usage of Carbo Animalis are that objects seem far off and the dimness of the vision while reading. It gets better by rubbing the eyes. Conium is useful for cataract in elderly persons who are suffering from photophobia and excessive lachrymation (flow of tears). Paralysis of ocular muscles can also be cured with Conium. This feature makes it one of the seeking homeopathic medicines for cataract in elder people.
Cineraria Maritima For Cataracts – Natural Eye Drops for Cataracts
Cineraria Maritima is a traditional homeopathic medicine for cataract. Homeopathic medicine Cineraria is natural eye drops for cataracts that clear crystalline lens. The natural eye drops are suggested for cataracts because it has the ability to dissolve obstructing fibrils in the lens. It also supports the healing process of the lens.
Silicea, Magnesia Carbonica and Ammoniacum Dorema – Top Homeopathic Treatment for cataract with diminished vision
Magnesia Carbonica, Silicea and Ammoniacum Dorema are excellent homeopathic medicines for cataract with diminished vision. Silicea is an ideal remedy to use for cataract with weak vision resulting from overuse of the eyes. Homeopathic medicine Magnesia Carbonica works well in cases where the patient sees tiny black particles before the eyes with dimness of sight. Ammoniacum Dorema is another suitable homeopathic treatment for cataract with diminished vision where the eyes get easily fatigued from reading.
Natrum Sulphuricum and Psorinum – Best Homeopathic Remedies for cataract with photophobia
Psorinum and Natrum Sulphuricum are effective homeopathic remedies for cataract when they are associated with photophobia. Natrum Sulph is well indicated medicine for cataract with photophobia especially on waking up in the morning. Cataract with photophobia while walking in open air can be cured with Psorinum. It makes it a reliable medicine for this type of cataract.
Antimonium Tartaricum, Pulsatilla and China – Best Homeopathic Remedies for incipient cataract
Pulsatilla, China and Antimonium Tartaricum are the most suggested homeopathic medicines for incipient cataract. Antim Tart is top rated medicine for incipient cataract which is accompanied by weak vision and tired eyes. Pulsatilla is very effective medicine for cataract with cloudiness of the lens of the eye occurs at the very initial stage. The patient also feels that there is a foreign body in the eye in cases of incipient cataract, China is the best medicine for such situation.
Calendula, Conium and Tellurium – Homeopathic Treatment for cataract developing after injury
Conium, Calendula and Tellurium are the best homeopathic medicines for cataract that develops after an injury. Calendula is an ideal medicine for cataract from injury when the patient senses a foreign body in his eyes. Cataract that develops after injury and associated with blurred vision is well treated with homeopathic medicine Conium. Tellurium is an ideal homeopathic remedy for cataract developing post injury with ocular lesions.
Senega, Arnica and Strontium Carbonicum – Homeopathic Medicines for cataract that develops post surgery
Arnica, Senega and Strontium Carbonicum are excellent homeopathic remedies for cataract that develops after a surgery. Senega is the most reliable homeopathic medicine after cataract surgery where surgery is followed by flickering and double vision. The patient wants to wipe the eyes frequently.
Cataract that develops after an injury and leaves the patient feeling bruised and sore in the eyes, Arnica is suitable for such condition.
Strontium Carbonicum is another useful homeopathic medicine after cataract surgery where the patient complains of green spots before the eyes and photophobia.
Prevention
Doctors are of the view that these strategies can redue the risk of cataracts:
Have regular eye examinations.Eye examinations can help detect cataracts and other eye problems at their earliest stages. Ask your doctor how often you need an eye examination.
Quit smoking.Ask your doctor for suggestions about how to quit smoking. Medications, counseling and other strategies are available for your help.
Manage other health problems.Manage your health plan if you have diabetes or other medical conditions that can increase your risk of cataracts.
Choose a healthy diet that includes plenty of fruits and vegetables.Adding a variety of colorful fruits and vegetables to your diet make sure that you are getting plenty of vitamins and nutrients. Fruits and vegetables have many antioxidants, which help maintain the health of your eyes.
Wear sunglasses.Ultraviolet light from the sun may trigger the development of cataracts. Wear sunglasses that block ultraviolet B (UVB) rays when you go outside.
Reduce alcohol use.Excessive alcohol use can increase the risk of cataracts.
 Management
Adequate light, especially while reading and writing
Proper eye glasses or contact lenses should be worn as prescribed by the physician
Avoid night driving as much as possible
Take proper rest and practice eye movement exercises
Note: Medicines mentioned here are for information purpose only. Kindly do not self-medicate.
Fill the Comment Form below.
You can write about your problem To Dr. Arsalan Rauf and receive a reply on How Homeopathy can help in treating your disease or illness.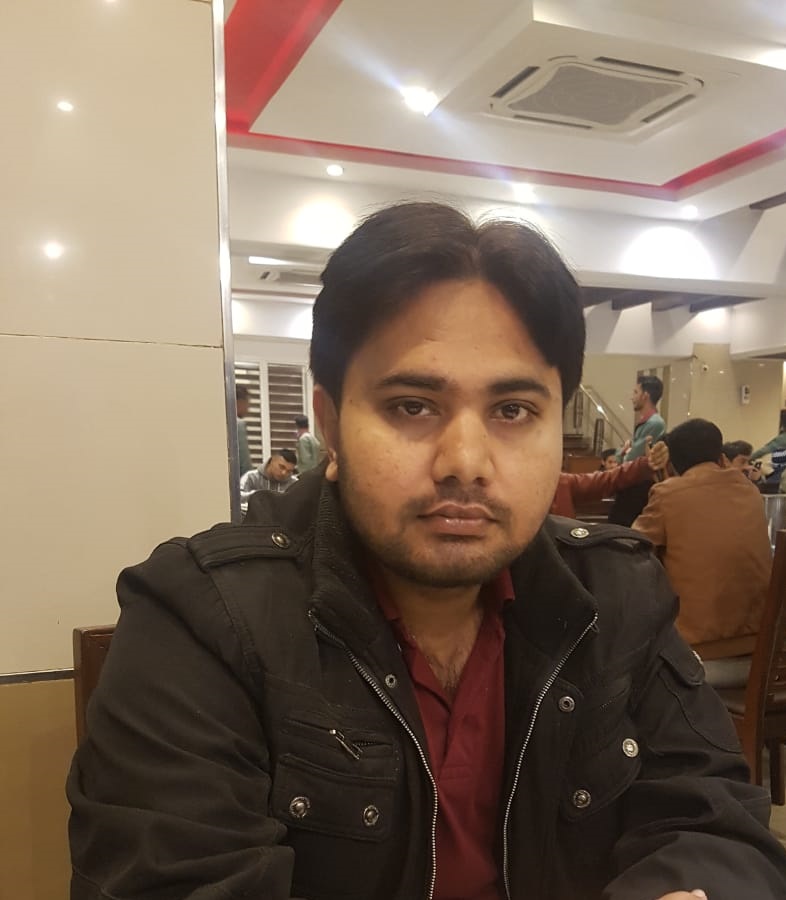 I had accomplished D. H. M. S in 2008, I have been into practice (in Rawalpindi & Islamabad) for more or less 14 years. During my practice, I have been treating acute as well as chronic disorders. I had also completed MHS (Masters of Human Sexuality) in 2014 from SAIHS. Covid-19, Dengue fever, Genetic Disorders, Auto-immune Diseases, Sexual dysfunctions and disorders in males as well as females attract my attention, therefore, I love to solve these cases.
Apart from Homeopathy, I am M.A in English Literature from Punjab University. I have been teaching English at Post Graduate National College Rawalpindi for 7 years. So I am holding two noble professions. I have written more than 7000 articles on different subjects. To be more specific I have authored different websites as well.