Best Homeopathic Medicine for Urethral Stricture – Treatment
In this article of homeo expert, we shall discuss the best homeopathic medicine for urethral stricture.
Best Homeopathic Medicine for Urethral Stricture
First of all, we need to know about Urethral Stricture before discussing the best homeopathic medicine for Urethral Stricture.
What is Urethral Stricture?
The urethra is a tube which carries urine from the bladder so it will excrete it from the body. Usually, the urethra is wide enough to get rid of urine freely. When the urethra narrows, it will restrict your urinary flow, it is known as Urethral Stricture. It is more common in men than women, it means that it seldom occurs in women. The urethra also plays an important role in ejaculation for men. At times, people who suffer from Urethral Stricture feel pain too. Homeopathic medicines for Urethral Stricture are natural and safe for every tom, dick and harry. It will ensure the passage of urine becomes normal again and the patient also gets relief.
Causes of Urethral Stricture
Urethral Stricture is tightness or narrowness of the urethra. It occurs due to the presence of scar tissue or tissue inflammation. Scar tissue can occur due to several factors. It involves hypospadias surgery (a process to correct an underdeveloped urethra) and men who have penile implants have a high chance of developing Urethral Stricture. An injury or trauma can become a cause of Urethral Stricture. It includes falling on a bicycle bar or getting hit in the area which is close to the scrotum.
Other causes of Urethral Stricture
Pelvic fractures
Catheter insertion
Radiation
Surgery performed on the prostate
Benign prostatic hyperplasia (enlargement of the prostate gland due to benign overgrowth of tissue)
Prostate enlargement
Cancer of the urethra (rare cause)
Urinary Tract Infections (UTI)
Prostate infection or inflammation
Sexually Transmitted Diseases (STDs) Gonorrhea
What are the risk factors of Urethral Stricture
Some people have a high risk of developing Urethral Stricture including:
who have one or more Sexually Transmitted Diseases
Had a catheter recently
Had a recent infection of urethra
Enlarged prostate
Symptoms of Urethral Stricture
There are several symptoms of Urethral Stricture including mild as well as severe. It includes:
Sudden, frequent urge to urinate
Weak flow of urine or reduction in the volume of urine
A feeling of incomplete bladder after passing urine
Frequent starting and stopping of urinary stream
Pain or burning sensation during urination
Inability to control urine
Pain in the pelvic or lower abdominal area
Penile swelling and pain
Occurrence of blood in urine or semen
Darkness of the urine
Inability to pass urine
How to Prevent Urethral Stricture
Urethral Stricture is also caused by STDs, you can prevent it by using protection during sexual contact. However, you cannot always avoid the medical conditions and injuries which can become a cause of Urethral Stricture. It is necessary to see a doctor in order to avoid complications. Homeopathic remedies for Urethral Stricture can cure it because they are safe.
Top Natural Homeopathic Remedies for Urethral Stricture
Clematis is one of the best homeopathic remedies for Urethral Stricture in the Beginning
Clematis is the best homeopathic medicine for Urethral Stricture in the very beginning stage of the disease. These natural remedies for Urethral Stricture can give relief to the symptoms. Slow passing of urine is the first symptom of this medicine with a feeble stream of urine. The patient feels extreme constricted sensation in the urethra when he passes the urine. The patient of this medicine is unable to empty his bladder in the first go. It means that he cannot pass urine once, the flow of urine starts and stops again and again. The patient has a feeling that his bladder is not empty.
Clematis is suggested in those cases where the patient complains that he passes the urine drop by drop. This medicine is helpful to establish the flow of urine. It is also helpful for those patients who have a history of gonorrhea for a long period. Additionally, there are several other complaints are also available including intermittent urine flow, dribbling urine and feeble urine stream etc.
Cantharis is another homeopathic medicine for Urethral Stricture with burning pain
Cantharis is at home in treating different urinary problems. It is beneficial in Urethral Stricture cases where the patient passes a few drops of urine and he still has an urge to pass the urine constantly. The patient passes the urine with violent and burning pains. The symptoms of burning pain remain there before, during and after the passing of urine. To conclude, we can say that cantharis is the best homeopathic remedy for Urethral Stricture with difficult, painful and burning urine.
Clematis and Cantharis are the best homeopathic medicines for Urethral Stricture who have a dribbling urination.
Chimaphila is another homeopathic medicine for Urethral Stricture
Chimaphila is best homeopathic remedy for those Urethral Stricture cases in which there is a lot of strain to pass urine. In spite of efforts, the patient passes the urine which is very less in quantity.
Thiosinaminum is another homeopathic medicine for Urethral Stricture for dissolving scar
Thiosinaminum is one of the natural remedies for Urethral Stricture which has the ability to dissolve the scar. Additionally, it has the ability to dissolve the scars which occur anywhere in the body. Therefore, it works wonderfully in the treatment of tissue in urethra due to any cause. It has no match in resolving the scar cases. Thiosinaminum will lead the scar to complete disappearance.
Conium is the best homeopathic medicine for Urethral Stricture
Conium is another natural homeopathic remedy for the treatment of Urethral Stricture with intermittent stream of urine. In this medicine, the patient takes enough time to complete the urination. This is due to the intermittent flow of the urine. The urine starts to flow and stops then this process of starting and stopping takes place many times to pass the urine.
Arnica is also one of the natural remedies for Urethral Stricture
Arnica is well-known for its universal action of curing trauma and injury cases. Therefore, it is helpful in treating those Urethral Stricture cases which are a result of trauma or injury. The patient of Arnica feels sore and bruised pain in the urethra while passing the urine.
Medicines mentioned here are for information purpose only. Kindly do not self-medicate.
Fill the Comment Form below.
You can write about your problem To Dr. Arsalan Rauf and receive a reply on How Homeopathy can help in treating your disease or illness.
Related Searches
urethral stricture treatment homeopathy,
urethral stricture homeopathy,
homeopathic medicine for urethral stricture,
best homeopathic medicine for urethral stricture,
homeopathic remedies for urethral stricture,
female urethral stricture homeopathy treatment,
stricture urethra treatment in homeopathy,
natural remedies for urethral stricture,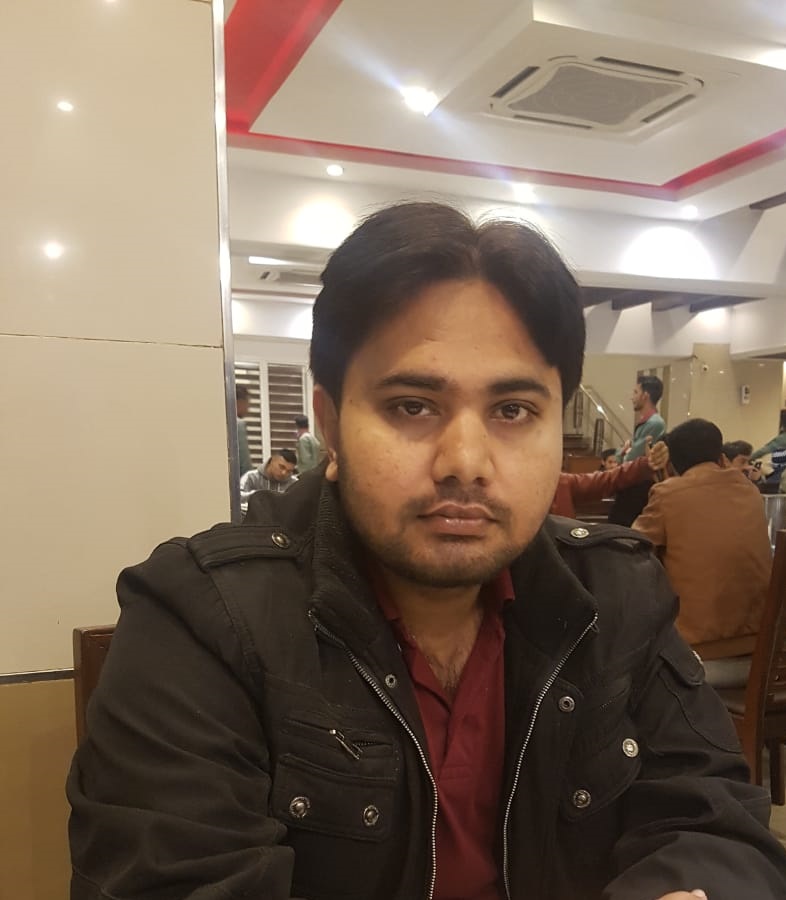 I had accomplished D. H. M. S in 2008, I have been into practice (in Rawalpindi & Islamabad) for more or less 12 years. During my practice, I have been treating acute as well as chronic disorders. I had also completed MHS (Masters of Human Sexuality) in 2014 from SAIHS. Dengue fever, Developmental Delay, Urethral Stricture, Sexual dysfunctions and disorders in males as well as females attract my attention, therefore, I love to solve these cases.
Apart from Homeopathy, I am M.A in English Literature from Punjab University. I have been teaching English at Post Graduate National College Rawalpindi for 5 years. So I am holding two noble professions. I have written more than 6000 articles on different subjects. To be more specific I have authored different websites as well.