Homeopathic Medicine for PID – Pelvic Inflammatory Disease
Homeopathic Medicine for PID (Pelvic Inflammatory Disease)
What is Pelvic Inflammatory Disease or PID?
Pelvic inflammatory disease or PID is an infection of the women's reproductive organs including ovaries, uterus and fallopian tubes. Usually, PID occurs when sexually transmitted bacteria spread from your vagina to uterus, ovaries and fallopian tubes.
Signs and Symptoms of Pelvic Inflammatory Disease
In some cases, there are mild signs and symptoms and it is a hard nut to crack to recognize them. At times, women don't show any symptoms at all. When the symptoms occur they can be:
Pain – occur in the lower abdomen or pelvic region – ranging from mild to severe in nature
Bleeding during coitus
Abnormal or heavy vaginal discharge of yellow or green color, it can be offensive in nature
Painful coitus
Bleeding in between menses
Painful urination
Difficulty in urination
Chills
Painful menses are also present in some cases
Chills
Tiredness
Irregular bleeding
These signs and symptoms range from mild to severe, it varies from case to case.
Causes of Pelvic Inflammatory Disease
There are several types of bacteria that can result in pelvic inflammatory disease. The most common types of bacteria are gonorrhea and Chlamydia. They can be transferred from one to another during unprotected sex. In some cases, harmless bacteria of the vagina can also result in pelvic inflammatory disease. It can happen after childbirth, miscarriage and abortion. In rare cases, bacteria also enter the reproductive tract while inserting IUD (Intrauterine Device).
Risk Factors
There are several factors that can increase the risk of PID:
If you are a sexually active woman and your age is less than 25 years
Having multiple sex partners
Being in a sexual relationship with a person who has more than one sexual partners
Having unprotected sex (sex without using a condom)
History of sexually transmitted infection
History of PID
Insertion of an intrauterine device (small risk and limited to the first three weeks of insertion)
Complications
Untreated pelvic inflammatory disease can cause:
Infertility – it can damage your reproductive organs and the females are unable to become pregnant.
Ectopic Pregnancy – pelvic inflammatory disease can develop the scar tissue in the fallopian tubes. Therefore, the fertilized eggs cannot reach the uterus. Ectopic pregnancy can also result in massive bleeding.
Formation of abscess in the fallopian tubes
Formation of abscess in the ovaries
Long-lasting pelvic pain
Homeopathy and Pelvic Inflammatory Disease (PID)
Homeopathic mode of treatment has the ability to cure gynecological conditions such as pelvic inflammatory disease aka PID. The scope of treatment of this condition is bright in the homeopathic system.
Homeopathic remedies boost the defense system of your body that enables it to fight with the infectious agents and eradicate the infection. Homeopathic medicines are chosen after taking the complete case history of the patient in pelvic inflammatory disease cases.
Best homeopathic medicines for pelvic inflammatory disease are Sepia, Phosphorus, Sabina Officinalis, Medorrhinum, Merc Sol and Kreosotum.
Homeopathic Medicine for PID (Pelvic Inflammatory Disease)
Sepia – Best Homeopathic Medicine for PID with Pain in Pelvic or Lower Abdomen
Sepia is one of the ideal homeopathic remedies for pelvic inflammatory disease when there is marked pain in the lower abdomen or pelvic area is present. Bearing down sensation in the pelvic regions is also present with pelvic pain. Burning and gripping are also present in the uterus and it also indicates the usage of this medicine. Yellowish or greenish vaginal discharge may also occur which may be offensive in nature.
Phosphorus – Top Natural Homeopathic Remedy for PID with Bleeding from Uterus between Periods
Phosphorus is an ideal homeopathic choice to cure pelvic inflammatory disease cases where there is bleeding from the uterus between menses. The uterine bleeding is profuse in nature. Weakness usually accompanies menstruation bleeding. Ovarian pain of left-sided is another symptom of this medicine. This pain is experienced the most by the patient during periods. Leucorrhea of white or watery mucus may occur. Along with leucorrhea, the patient may also feel weak sensation in the abdomen.
Sabina Officinalis – Homeopathic Treatment for Pelvic Inflammatory Disease with Heavy Periods
Sabina Officinalis is an effective homeopathic treatment for PID with heavy menses. The menses are profuse and gushing in nature. The color of the bleeding is bright red with dark clots in it. The smell of the blood may be offensive in nature. Motion makes the blood flow worse. Sacral back pain radiates to pubes is another symptom. This homeopathic medicine is also prescribed in inflammation of uterus and ovaries that may occur due to an abortion or childbirth.
Medorrhinum – Homeopathic Medicine for Pelvic Inflammatory Disease with Painful Periods
Medorrhinum is a natural homeopathic cure for PID when the woman complains of intensely painful menses. Excoriating pain in the pelvic region is also present with ovarian pain. The condition gets better with pressure. The bleeding of periods is dark, copious and offensive in nature. Acrid vaginal discharge with a fish-like odor also indicates the usage of this medicine.
Merc Sol – One of the Significant Homeopathic Remedies for PID with Vaginal Discharge
Merc Sol is another natural homeopathic remedy for pelvic inflammatory disease with excessive vaginal discharge. The main symptoms to consider while prescribing this medicine are excoriating, acrid and itchy discharges that result in burning sensation in the vagina. The discharges can be yellow, green or purulent in nature. Urination makes the condition worse. In some cases, the patient also experiences stitching uterine pain. There may be a stinging ovarian pain along with the previous symptoms.
Kreosotum – Homeopathic Medicine for PID with Pain during Coitus
Homeopathic medicine Kreosotum works well in cases of pelvic inflammatory disease where there is pain during intercourse. The patient also complains of burning in the genitals with dyspareunia. It is also recommended in cases of PID when bleeding follows coitus. Itching, offensive or corrosive leucorrhea may also be present with the above symptoms. Leucorrhea leaves a yellow stain on clothes and it gets worse in between the periods.
How to Prevent Pelvic Inflammatory Disease?
One can lower the risk by:
Having protected sex
Get tested for sexually transmitted infections
Request your partner to get tested
Wipe the front to back after using the washroom to stop bacteria from invading.
Note: Medicines mentioned here are for information purpose only. Kindly do not self-medicate.
Fill the Comment Form below.
You can write about your problem To Dr. Arsalan Rauf and receive a reply on How Homeopathy can help in treating your disease or illness.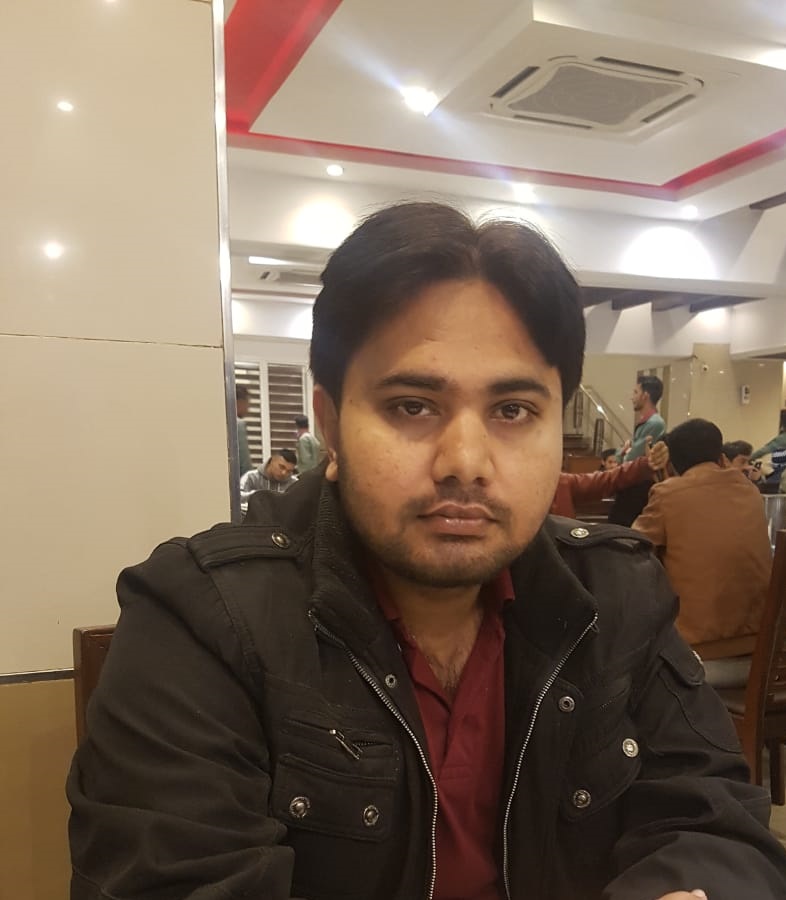 I had accomplished D. H. M. S in 2008, I have been into practice (in Rawalpindi & Islamabad) for more or less 14 years. During my practice, I have been treating acute as well as chronic disorders. I had also completed MHS (Masters of Human Sexuality) in 2014 from SAIHS. Covid-19, Dengue fever, Genetic Disorders, Auto-immune Diseases, Sexual dysfunctions and disorders in males as well as females attract my attention, therefore, I love to solve these cases.
Apart from Homeopathy, I am M.A in English Literature from Punjab University. I have been teaching English at Post Graduate National College Rawalpindi for 7 years. So I am holding two noble professions. I have written more than 7000 articles on different subjects. To be more specific I have authored different websites as well.