Homeopathic Remedies for Nephrotic Syndrome
If you are suffering from nephrotic syndrome, this is a sign that your kidneys are not working well. Homeopathic medicines for nephrotic syndrome can help you to cure the condition symptomatically. Homeopathic treatment for nephrotic syndrome can be helpful in the management of nephrotic syndrome from mild to severe cases, it offers excellent results in kidney-related problems.
In this post, you will be able to know the best homeopathic remedies to reduce further kidney damage and how to treat the condition symptomatically.
What is Nephrotic Syndrome?
Nephrotic syndrome has three characteristic features: it includes the passage of large amount of protein in the urine, edema and low protein in the blood.
Kidneys are the vital organs of human body and they enable the body to filter blood and get rid of the waste products of metabolism and extra fluid from the blood.
Kidneys also maintain the acid base balance, extracellular fluid volume and also regulate the electrolyte levels too.
The nephron is a functional unit of the kidney, the first part of that functioning unit is glomerulus. The glomerulus contains a network of capillaries that offer the filtration of the blood and helps the urine formation. Any damage to this capillary collection can result in excessive passage of protein from the blood into the urine. As a consequence, the building of fluid in the tissue starts and it results in swelling. When protein levels in the blood decrease, it leads to the fluid collection around the heart, lungs or the abdominal cavity.
What are the Causes of Nephrotic Syndrome?
There are a number of causes and conditions that can lead to nephrotic syndrome.
Diabetic Kidney Disease: According to the latest research, Diabetes can damage kidneys, diabetic nephropathy can affect the glomeruli.
Membranous nephropathy: This kidney disorder develops due to the thickness of glomeruli walls, the thickness occurs due to the immune system, it can be associated with other ailments including cancer, Malaria, Hepatitis B etc.
Minimal Change Disease: It is the most common cause of nephrotic syndrome development in children, it results in abnormal kidney function.
Focal Segmental Glomerulosclerosis: It can cause scarring of the glomeruli, it can be a consequence of another disease, or can be a genetic defect or due to certain medications.
Amyloidosis: It is a disorder in which amyloid proteins gather in the organs and the buildup of amyloid can result in damage to the filtration system of kidneys.
What are the Symptoms of Nephrotic Syndrome?
The most common and prominent symptoms are:
Severe swelling known as edema, especially in the feet, ankles and around your eyes
Foamy urine which is a result of excessive protein in the urine proteinuria
Hypoalbuminemia (it can also result in pleural effusion, ascites, pericardial effusion, ascites and anasarca (extreme generalized edema)
Hyperlipidemia
Weight Gain due to fluid retention
Who is at Risk for Nephrotic Syndrome?
Anyone can develop this condition but it is more common in males as compared with females. In children, it often occurs between the age of 2 and 6.
If you are suffering from a disease that can affect kidneys such as Diabetes.
An infection can also increase the risk including HIV, Malaria, Hepatitis B and C.
Certain medications especially pain killers and other medications include antibiotics and anti-inflammatory drugs
What are the Complications?
Accumulation of extra fluid due to leakage of albumin in the urine
The levels of cholesterol rise in the blood
Heart disease or heart attack
Acute kidney injury
End stage renal disease (ESRD) or kidney failure
Homeopathic Treatment for Nephrotic Syndrome
The ideal homeopathic medicines for nephrotic syndrome are Apocynum Can, Apis Mellifica, Terebinthina and Arsenic Album. Homeopathic remedies should be used after consulting a competent homeopathic doctor and self medication can be harmful.
Apis Mellifica – Top Rated Homeopathic Medicine for Nephrotic Syndrome
Homeopathic medicine Apis Mellifica is an ideal homeopathic remedy for nephrotic syndrome. The key symptoms to use this homeopathic remedy are swelling of the feet and puffiness under the eyes. The swelling in the feet may get worse on walking. The feet feel tight and tense due to swelling.
Edematous swelling may also develop on the face, there is a burning or heat sensation in the face with swelling. The appearance of the urine is frothy or milky in nature.
Unpleasant odor in urine is also observed and there is a frequent desire to urinate. Albuminuria and pain around the kidney are also present with the above features. Another main symptom is the absence of thirst.
Apocynum Cannabinum – Homeopathic Remedy for Nephrotic Syndrome with Ascites, Hydrothorax, and Anasarca.
Apocynum Can is another effective homeopathic medicine to treat nephrotic syndrome. It is highly recommended when there is dropsy associated with a great thirst for water.
It acts well for cases of nephrotic syndrome with hydrothorax, ascites, and anasarca. There is another important symptom that is the diminished frequency of the pulse.
The person passes less urine than usual and it is hot and turbid in nature. Excessive vomiting, nausea and drowsiness are other signs.
Terebinthina – Highly Recommended Medicine in the Initial Stages of Homeopathic Treatment for Nephrotic Syndrome.
Terebinthina is another well indicated homeopathic cure for nephrotic syndrome. It acts well in cases of acute albuminuria when it is in the beginning stages. The urine is cloudy and smoky and rich in albumin. Scanty urine, suppression of urine and tenesmus of bladder are other characteristics of this medicine.
Albuminuria can also result in ascites. The burning sensation and drawing pain around the kidney is also present. Drowsiness is another important symptom to consider.
Arsenic Album – Homeopathic Treatment for Nephrotic Syndrome Associated with Extreme Weakness
Arsenicum Album is another homeopathic remedy for nephrotic syndrome. The main symptoms that indicate the usage of this medicine are edematous swelling mainly on the face and abdomen. The ascites with bloated and hard stomach.
Urine may cause burning while passing and it is turbid. Extreme weakness, lack of strength and fatigue are other main symptoms to consider.
The slightest exertion can result in fatigue. In addition, the patient may also faint because of the lack of strength and extreme weakness.
Other important symptoms are restlessness and anxiety, these features are associated with a thirst for small quantities of water at short intervals.
Note: Medicines mentioned here are for information purpose only. Kindly do not self-medicate.
Click the Whatsapp Button to Contact us.
You can write about your problem To Dr. Arsalan Rauf and receive a reply on How Homeopathy can help in treating your disease or illness.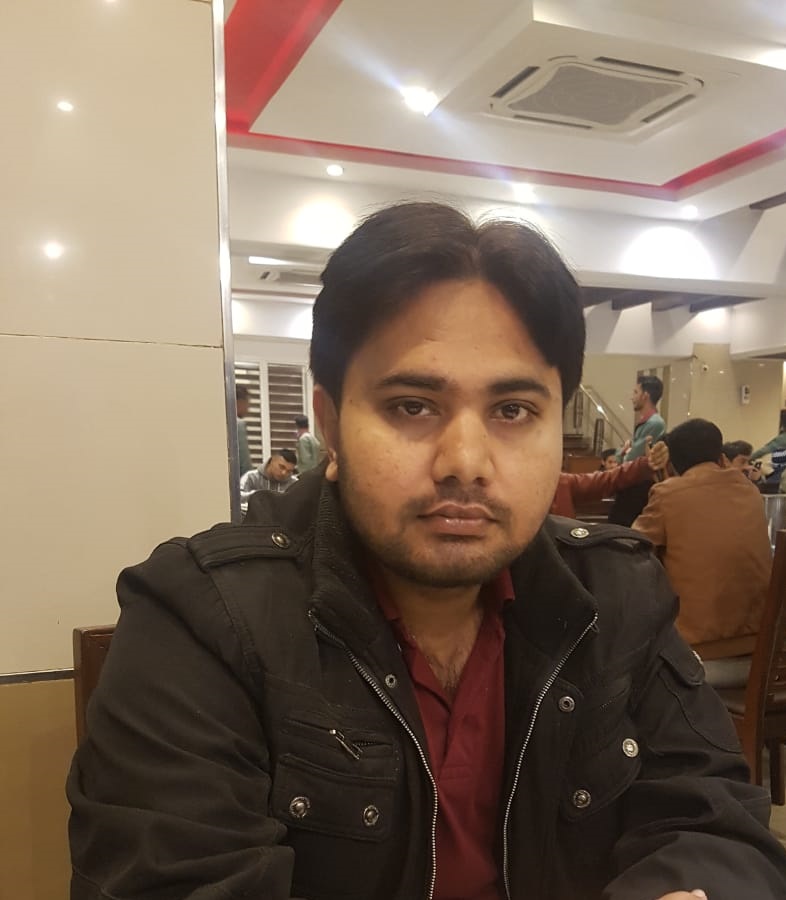 I had accomplished D. H. M. S in 2008, I have been into practice (in Rawalpindi & Islamabad) for more or less 14 years. During my practice, I have been treating acute as well as chronic disorders. I had also completed MHS (Masters of Human Sexuality) in 2014 from SAIHS. Covid-19, Dengue fever, Genetic Disorders, Auto-immune Diseases, Sexual dysfunctions and disorders in males as well as females attract my attention, therefore, I love to solve these cases.
Apart from Homeopathy, I am M.A in English Literature from Punjab University. I have been teaching English at Post Graduate National College Rawalpindi for 7 years. So I am holding two noble professions. I have written more than 7000 articles on different subjects. To be more specific I have authored different websites as well.