Homeopathic Medicine for Weight Gain – Treatment in Homeopathy
In this post, I shall discuss the best homeopathic medicine for weight gain or top homeopathic remedies for weight gain.
Best Homeopathic Medicine for Weight Gain – Homeopathic Treatment for Weight Gain
What is Being Underweight?
A person whose weight is below the range which is considered normal as per his or her height and age is known as underweight.
Symptoms of Underweight
Weak immune system
Fragile bones
Irregular menstrual periods
Problems getting pregnant
Poor growth and development
Causes of Underweight
Genetic makeup (Family history)
Malnutrition
Indigestion
Eating less or taking a diet insufficient in nutrients
Frequent physical activity. People who remain involved in physical activity such as running lose body weight.
High metabolism. Some people have a high metabolism that is why they do not get weight after eating enough food.
There are a few medical conditions that play a vital role in losing weight and the person falls in the category of underweight.
IBS (Irritable Bowel Syndrome)
Crohn's disease
Tuberculosis or TB
Cancer
HIV Aids
A person who is depressed can also lose weight and it is a psychological cause of being underweight.
Risks of Being Underweight
Osteoporosis
Skin, hair and teeth problems
Getting sick frequently
Tiredness
Hair loss
Recurrent infections due to weak immune system
Irregular periods in women or Amenorrhea (absence of menses)
Premature births
Slow or impaired growth
Difficulty in getting pregnant
Complications during pregnancy
Homeopathic Treatment for Gaining Weight
Homeopathic remedies for weight gain are helpful for people who want to gain weight. Homeopathy has a plenty of medicines that can help the person to gain weight in a healthy way. The selection of homeopathic medicine for weight gain depends on the individual cases presentation. The medicines not only help in gaining weight but also build the immunity. In addition, homeopathic mode of treatment will treat the underlying medical condition that has caused the weight loss and will improve the overall health condition of the patient.
Homeopathic Medicines for Gaining Weight
Alfalfa for Weight Gain –Best Homeopathic Medicine for Weight Gain
Alfalfa is basically an arabic word that stands for 'father of all foods' and it is not only used by Arabs for themselves and their horses but their sprouts are also being used by Chinese. Homeopathic medicine Alfalfa improves the appetite of the patient and helps him gaining weight. It has the ability to take care of the weakness caused by IBS, Typhoid fever, TB, Diabetes, malnutrition and indigestion. It stimulates the appetite, gives energy and fights against infections that lead to weight gain. In addition, it also helps the production of fat and reduction of tissue waste.
Iodum – Best among Homeopathic medicines for gaining weight
Iodum is the top rated homeopathic medicine for weight gain. It is an ideal medicine when the patient continues to lose weight even after having a balanced diet. Such people have a good appetite and eat well but still lose flesh. They look emaciated and thin. Great nervousness, weakness and heated sensation are experienced by the patient. It is also an ideal homeopathic remedy for those people who have an overactive thyroid gland. It is considered as one of the best and effective homeopathic remedies for gaining weight in these cases.
Natrum Mur – Most effective among Homeopathic medicine for gaining weight in persons losing pounds due to long standing grief, depression
Natrum Mur is another homeopathic medicine for weight gain in people who lose weight and start to look emaciated because of depression or grief. Patients who need Natrum Mur suffer from severe depression. They constantly dwell on the past and cut off from society. Crying and lack of self care are main symptoms. Such patients avoid meals and look extremely thin. Natrum Mur is beneficial to get over depression and restores good health in these cases.
Read more:
China – One of the most Efficient Homeopathic Remedies for gaining weight where chronic Diarrhea causes weight loss
China is the best homeopathic medicine for weight gain in patients with long standing diarrhea. Such people have marked weakness, low weight and fainting spells. Bloated abdomen and excessive flatulence are other symptoms. Homeopathic remedy China allows you to regain the healthy state that has been ruined due to chronic diarrhea. It is top rated homeopathic medicine for weight gain and restores good health in this category.
Read more:
Calcarea Phos – Excellent Homeopathic Medicine for gaining weight in underweight persons with weak bones
Calcarea Phos is an ideal homeopathic medicine for gaining weight in patients who have weak bones with weight loss. The bones are brittle, thin and prone to fractures. Calcarea Phos strengthen the bones and helps the patient to gain weight at the same time. Calcarea Phos is also useful in people who have weak spine disposed to curvatures. It is also an extraordinary homeopathic remedy to promote weight gain in underweight children who are thin, emaciated and show weak and tardy development. The child also displays late dentition and slow development of speech and is also slow in learning how to walk.
Lycopodium For Weight Gain – Treatment in Homeopathy
Lycopodium is one of those homeopathic medicines who correct the digestive imbalances in human body. If you are unable to gain weight because of the weakening of liver function, Lycopodium is an ideal medicine for you.
Ignatia Amara – Homeopathic Medicine for gaining weight due to depression
There are some people who binge food when they are depressed but there are some who show aversion to food. if you want to get rid of this condition and gain weight, you need to try Ignatia Amara. Homeopathic medicine Ignatia Amara will help you to treat eating disorders and indigestion that occur due to depression.
Ferrum Met – Top of the list among Homeopathic Remedies for gaining weight in underweight persons with anemia
In underweight patients who are also anemic, Ferrum Met is one of the ideal homeopathic medicines for weight gain. Such patients also complain of lack of stamina, weakness, pallor of face, debility, blue circle around the eyes and palpitations on exertion. Bleeding tendencies may also present. Ferrum Met is excellent prescription for gaining weight in such cases.
Note: Medicines mentioned here are for information purpose only. Kindly do not self-medicate.
Fill the Comment Form below.
You can write about your problem To Dr. Arsalan Rauf and receive a reply on How Homeopathy can help in treating your disease or illness.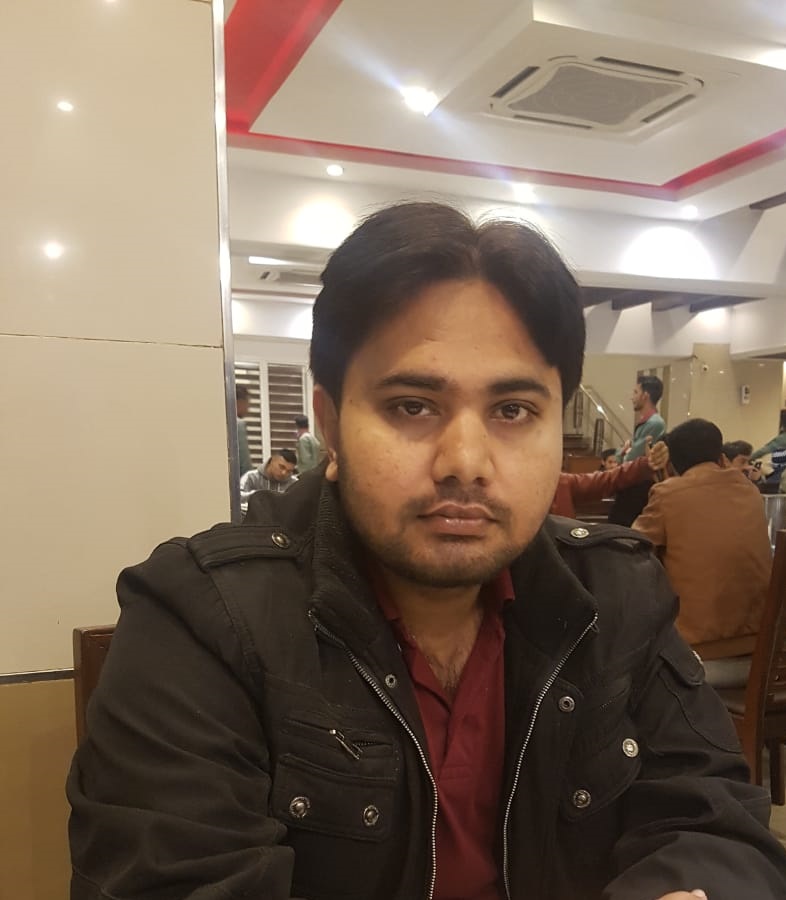 I had accomplished D. H. M. S in 2008, I have been into practice (in Rawalpindi & Islamabad) for more or less 14 years. During my practice, I have been treating acute as well as chronic disorders. I had also completed MHS (Masters of Human Sexuality) in 2014 from SAIHS. Covid-19, Dengue fever, Genetic Disorders, Auto-immune Diseases, Sexual dysfunctions and disorders in males as well as females attract my attention, therefore, I love to solve these cases.
Apart from Homeopathy, I am M.A in English Literature from Punjab University. I have been teaching English at Post Graduate National College Rawalpindi for 7 years. So I am holding two noble professions. I have written more than 7000 articles on different subjects. To be more specific I have authored different websites as well.