Homeopathic Medicine for Hair Loss – Hair Loss Treatment in Homeopathy
In this post of Homeo Expert, we shall discuss the best Homeopathic Medicine for Hair Loss or Top homeopathic remedies for hair loss.
Best Homeopathic Medicine for Hair Loss – Hair Loss Treatment in Homeopathy
Thinning, falling and loss of hair have become a common problem among persons of all groups. The medical term for loss of hair is alopecia or baldness. The medical term for thinning or shedding of hair is telogen effluvium.
Symptoms of Hair Loss
Hair fall or loss can affect your scalp or whole body.
Gradual thinning on the top of head
It is the most common type of loss of hair which can affect men as well as women.
Circular or patchy bald spots
There are some people who suffer from coin-sized bald spots. This type of hair loss affects the scalp only.
Sudden loosening of hair
A physical or emotional shock can lead to hair loss.
Full body hair loss
Chemotherapy for cancer treatment can cause loss of hair all over the body.
Patches of Scaling that spread over scalp
It shows the sign of ringworm which accompanies by redness, broken hair and swelling etc.
Causes of Hair Loss
Average people shed 50 to 100 hairs a day. But you cannot find a noticeable thinning there because new hair is growing in exchange for the old ones.
Genetic factors
Hormonal changes (after childbirth or during menopause)
Nutritional deficiencies including lack of iron (leads to anemia)
Skin disorders including fungal infections, Saborrhea (dandruff) and eczema of scalp
Physical trauma or injury to head
Hair pulling disorder
Radiation therapy to the head
Trigger event (Physical or emotional shock, excessive weight loss, high fever)
Certain hairstyles
General diseases including Diabetes, Hypothyroidism and Tuberculosis.
Certain drug use to treat High Blood pressure, joint pains, cancer and depression
Forms of Hair Loss
1: Alopecia Areata
It is an auto-immune related form in which immune cells start destroying the hair cells. The hair loss occurs in spots and patches in this form and it is common in people who are under 20.
2: Baldness or Alopecia Totalis
Full scalp of the patient loses hair in this form.
3: Telogen Effluvium
The hair of the patient gets thin and leads to diffuse hair loss.
4: Androgenetic Alopecia
This type of baldness contains male and female pattern baldness. The cause of this baldness is hormonal or genetic.
Risk Factors
Family history
Age
Poor nutrition
Medications including diabetes
Stress
Homeopathy for Hair Loss
Hair loss is not a life threatening condition but it can affect the emotions of the person who is suffering from it. It will reduce the confidence and self esteem of that person and he will feel awkward in the company of other people. Homeopathy gives cure to the cases of hair loss because it is full of wonderful medicines which can get rid of hair loss. Homeopathy can treat every kind of hair loss. It includes hair loss due to nutritional deficiencies, anemia, skin disorders, physical or mental trauma and menopause.
Additionally, it can also treat the forms of hair loss such as alopecia totalis, alopecia areata and androgenetic alopecia. Homeopathic physician needs to go through the detailed case history of the patient to prescribe a suitable medicine. The cause of hair loss should also be taken into consideration with symptoms of the patient which are a part and parcel of every case. There are a number of homeopathic medicines available for hair loss treatment.
Also, read our related article
Homeopathic Remedies for Hair Loss
Homeopathic Remedies for Hair Loss due to Skin Disease, Saborrhea (Dandruff), Fungus Infection, Eczema
The skin diseases of scalp can become the root cause of hair loss and it leads to excessive itching and acrid discharges from the lesions. There are a number of homeopathic medicines available to treat such cases. Homeopathic medicine Psorinum is a helpful medicine to cure hair loss due to eczematous skin lesions on scalp that discharge offensive and sticky fluid. These discharges make the hair to stick together and it leads them to destruction. The patient of Psorinum feels chill in summers and wants to get covered in warm clothes.
Mezereum – Homeopathic Medicine for Hair Loss due to Eczematous Skin Lesions
Mezereum is another homeopathic medicine for hair loss where the hair gets destroyed due to eczematous skin lesions on scalp. The patient of Mezereum feels crusty eruptions on scalp with thick and offensive discharge of pus in the matting of hair. The breeding of vermin in them and at last they eat away the hair by discharges and it leads to hair loss.
Mercurius Solubilis – Homeopathic Medicine for Hair loss due to Eruptions
Merc Sol is another homeopathic medicine for hair loss due to eruptions on scalp and the patient feels pain in scalp which is burning in nature. The patient of Merc Sol has profuse perspiration with excessive salivation from mouth with an increased thirst for water. If the hair loss is a result of dandruff, Thuja Occidentalis and Kali Sulph are suitable medicines for such cases. These medicines give cure to such cases.
Homeopathic Remedies for hair loss in Women after child birth and during Menopause:
Natrum Muriaticum and Pulsatilla Pratensis are the best homeopathic medicines for hair fall in women after child birth. Natrum Mur is suitable medicine for those women who have anemia and hair loss even with a slight touch of the hair with severe headache after the delivery of baby. The patient of Natrum Mur experiences headache and it gets worse due to the heat of the sun. In addition, the patient also desires for salty things. Pulsatilla Pratensis is a useful homeopathic remedy for hair fall in women after delivery. The patient of Pulsatilla wants to get fresh open air and there is a complete absence of thirst for water. There are some mental symptoms in Pulsatilla including weeping tendencies on the slightest cause and gets relief when someone gives consolation. The patient of this medicine cannot digest fatty foods and it is accompanied by hair loss.
Homeopathic medicine Sepia Officinalis is another homeopathic medicine for hair loss in women in the menopausal age. It gives perfect results. The patient of this medicine has a history of long standing headaches. In addition, the patient also experiences hot flushes followed by chills and perspiration with pain in uterus at menopause with hair loss. Another mental symptom of Sepia is hair loss at menopause with extreme irritation and indifferent behavior for family members.
Homeopathic Medicine for Hair loss in Anaemic patients:
Homeopathic remedies Cinchona Officinalis, Borax and Calcarea Phosphorica are the best homeopathic treatment for hair loss in anemic patients. The patient of Borax suffers from hair loss and anemic. In addition, the patient also complains that the hair is very thin in nature and stuck together and form bunches. This situation leads to difficulty in combing. When these bunches are cut off then the new group of bunches form. Cinchona Officinalis is a helpful homeopathic medicine for hair loss with anemia. Patients who suffer from hair loss due to loss of blood in any form including excessive bleeding during menstruation and bleeding from nose or loss of blood after an injury due to accident can lead to anemia. This medicine is suitable for such cases.
These patients have weak digestion with excessive gas. Calcarea Phosphorica is another useful homeopathic treatment for hair loss in anemic patients, generally in anemic girls who grow too rapidly during puberty. They suffer from hair loss along with extreme headache with acidity in stomach.
Homeopathic Medicines to deal with cases of Alopecia Areata:
Alopecia Areata is a state in which the person loses hair in patches or spots. Homeopathic medicines Phosphorus, Fluoricum Acidum, Calcarea Carbonica and Vinca Minor are available for treating such cases.
Fluoricum Acidum is beneficial for hair loss in those patients who have hot temperament. The patient of Fluoricum Acid desires for cold environment and the condition gets worse in warm environment. Additionally, the cases of Alopecia Areata that occur during the Typhoid Fever can be cured with Fluoricum Acid.
Homeopathic medicine Phosphorus also gives excellent results in alopecia areata cases. The patient of this medicine has patches of hair loss and desires for salty things, cold drinks, chicken and ice creams. The patients are thin, tall and slender in physical appearance.
Calcarea Carbonica is another homeopathic remedy for alopecia. It is suitable for those patients whose hair is lost in well defined patches and they are fair, flabby and fat in built. Additional symptoms of this medicine are excessive perspiration on the scalp, excessive chilliness with intolerance to slight air and desire for boiled eggs.
Vinca Minor is also beneficial for hair loss in spots and the white colored hair grows back in the spots of hair loss.
Homeopathic Remedies for Baldness / Alopecia totalis where the entire scalp loses its hair:
Homeopathic remedies for baldness are Silicea, Lycopodium Clavatum, Bacillinum, Sulphur and Baryta Carbonica. Silicea is the top homeopathic medicine for baldness when the patient experiences pain in head usually on the right side with hair loss. The patient of Silicea is very sensitive to cold air and they usually get offensive sweat on the feet as well. The patient of Silicea is also obstinate and headstrong in nature.
Baryta Carb is another homeopathic remedy to treat baldness in young people. The patient of Baryta Carb are dull and timid in nature and have very poor memory. In addition, this medicine is also suitable for those patients who have a history of throat complaints including tonsilitis.
Sulphur is yet another homeopathic treatment for baldness and the patients are hot blooded and experience excessive heat in the body especially in palms, head and soles. There is another interesting symptom of Sulphur, the patient of Sulphur does not want to take bath. So, they are generally filthy and inviting a number of long standing skin diseases as well. They also desire for sweets in food.
Lycopodium Clavatum is another excellent homeopathic medicine for baldness where baldness occurs prematurely. In addition, it is also suitable for those patients who feel some gastric trouble like constipation, flatulence or liver problems with baldness. The patients needing this medicine desire for hot food, drinks and sweet things.
Homeopathy Treatment for Hair Loss
Homeopathy is getting worldwide acceptance these days. I have found some allopathic doctors who are also using homeopathic medicines in their practice. It is due to the fact that homeopathic treatment for hair loss is devoid of side-effects. They are natural and suitable for both genders like men and women and also for all age groups. But these medicines should be used after consulting a competent homeopathic physician.
Prevention
Eat a nutritionally balanced diet.
Avoid rubbing or pulling your hair.
Treat your hair gently during washing and brushing.
Use a wide-toothed comb to avoid pulling.
Avoid tight hairstyles
Fill the Comment Form below.
You can write about your problem To Dr. Arsalan Rauf and receive a reply on How Homeopathy can help in treating your disease or illness.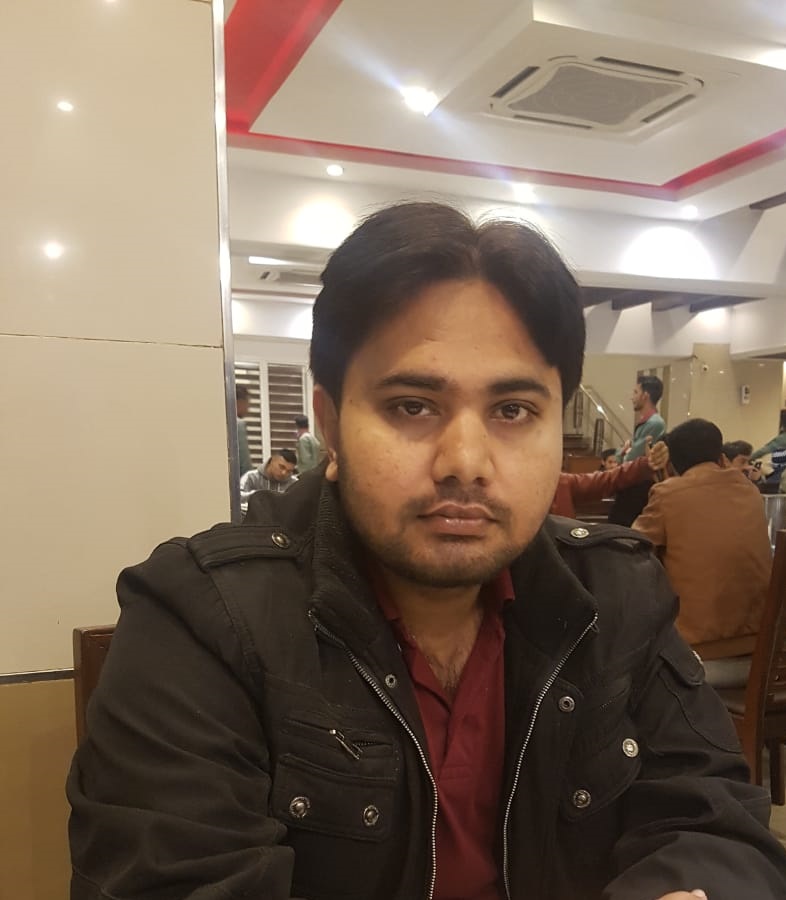 I had accomplished D. H. M. S in 2008, I have been into practice (in Rawalpindi & Islamabad) for more or less 14 years. During my practice, I have been treating acute as well as chronic disorders. I had also completed MHS (Masters of Human Sexuality) in 2014 from SAIHS. Covid-19, Dengue fever, Genetic Disorders, Auto-immune Diseases, Sexual dysfunctions and disorders in males as well as females attract my attention, therefore, I love to solve these cases.
Apart from Homeopathy, I am M.A in English Literature from Punjab University. I have been teaching English at Post Graduate National College Rawalpindi for 7 years. So I am holding two noble professions. I have written more than 7000 articles on different subjects. To be more specific I have authored different websites as well.