Homeopathic Medicine for Alopecia Areata – Homeopathic Treatment
In this post of Homeo Expert, we shall discuss the best homeopathic medicine for alopecia areata or top homeopathic remedies for alopecia areata.
Best Homeopathic Medicine for Alopecia Areata – Alopecia Areata Homeopathic Treatment
What is Alopecia Areata?
Alopecia areata is an autoimmune disorder and it results in unpredictable hair loss in persons. It affects almost 6.8 million people in the United States and hair falls in patches. Additionally, it can affect 1 percent of the population. At times, it also leads to alopecia totalis (complete loss of hair on the scalp). In some cases, it can lead to alopecia universalis which affects the whole body. It occurs in bald patches and the size of the patches is of one or five rupee coin. If alopecia areata appears in the beard, it is known as alopecia areata barbae.
Causes of Alopecia Areata
White blood cells start destroying hair follicles and as a result, they shrink them and slow down their production as well.
Heredity and genetics are also involved in alopecia areata. They may have family members who are suffering from the same condition.
Signs and Symptoms of Alopecia Areata
Hair loss in patches
Coin sized hair loss (round in shape)
Homeopathic Treatment For Alopecia Areata
Alopecia Areata homeopathic treatment is very effective and remedies to optimize our body and immune system. Homeopathic medicine gives permanent and effective solution to our problems. Once you get Alopecia Areata homeopathy treatment, there are fewer chances that it will develop again. Homeopathic remedies Fluoricum Acid and Phosphorus can be used to treat it and the choice of the medicine depends on the symptoms of the patient.
Also, read our related article about
Homeopathic Medicines for Alopecia Areata
Fluoric Acid – Top Grade Homeopathic Medicine for Alopecia Areata
Fluoric Acid is one of the excellent homeopathic remedies for alopecia areata. This homeopathic remedy will cure the bald patches and helps in the regrowth. It is also a suitable medicine for hairfall that occurs after fever.
Phosphorus – Excellent Homeopathic Remedy for Alopecia Areata
Homeopathic medicine Phosphorus works wonderfully in cases of Alopecia areata. It is beneficial for hair loss when the hair loss is in patches. In Phosphorus, dandruff on the scalp is also present with hair loss. In some cases, the patient also feels itching on the scalp with hair fall. Hair fall from forehead is also present and the patient of this medicine wants to have ice cream and cold drinks.
Baryta Carb, Lycopodium, and Silicea – Homeopathic Medicines for Alopecia Areata in Young People
Lycopodium, Baryta Carb and Silicea are prominent homeopathic remedies for alopecia areata in young people or generation. Baryta Carb recovers the bald patches which occur on the top of the scalp. Lycopodium is an excellent medicine for bald patches on the temples. Silicea is a useful homeopathic treatment for alopecia areata that occurs on the back of the scalp.
Arsenic Album – Homeopathic Remedy for Alopecia Areata Accompanied by Itching and Burning on the Scalp
Arsenicum Album is well indicated treatment in homeopathy for alopecia when the circular bald patches occur with burning and itching on the scalp. The symptoms aggravate at night and in some cases, the scalp becomes sensitive.
Vinca Minor – Best Homeopathic Treatment for Alopecia Areata
Vinca Minor is another homeopathic medicine for alopecia areata. It is useful when there is a tendency of hair fall in spots and they are replaced by white hair. Itching and violent scratching on the scalp may also present with those symptoms.
Fill the Comment Form below.
You can write about your problem To Dr. Arsalan Rauf and receive a reply on How Homeopathy can help in treating your disease or illness.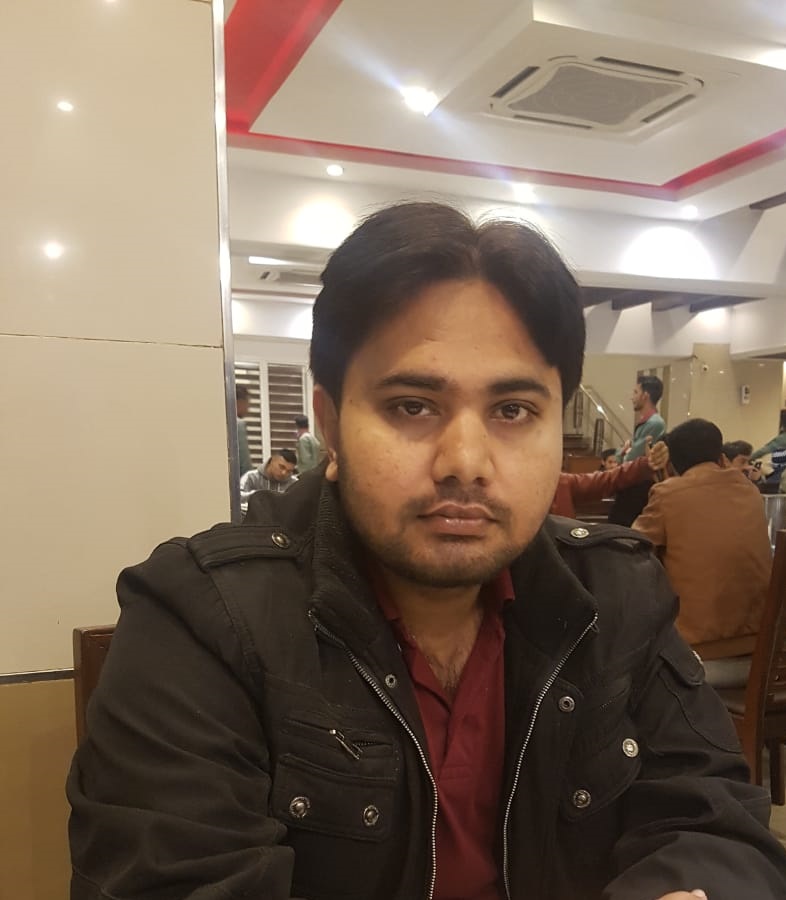 I had accomplished D. H. M. S in 2008, I have been into practice (in Rawalpindi & Islamabad) for more or less 14 years. During my practice, I have been treating acute as well as chronic disorders. I had also completed MHS (Masters of Human Sexuality) in 2014 from SAIHS. Covid-19, Dengue fever, Genetic Disorders, Auto-immune Diseases, Sexual dysfunctions and disorders in males as well as females attract my attention, therefore, I love to solve these cases.
Apart from Homeopathy, I am M.A in English Literature from Punjab University. I have been teaching English at Post Graduate National College Rawalpindi for 7 years. So I am holding two noble professions. I have written more than 7000 articles on different subjects. To be more specific I have authored different websites as well.