Best Homeopathic Medicine for Typhoid Fever
What is Typhoid?
Typhoid fever is also known as enteric fever and the cause of this fever is Salmonella typhi Bacteria. It is also rare in industrial countries but still, it is a serious threat to children in the developing world.
Causes of Typhoid Fever
Salmonella typhi bacteria causes Typhoid or Enteric fever and it spreads from contaminated water supplies or food products. Additionally, it can also spread with the help of flies because they spread the infection from stool to food. There are several countries that are developing such as India, Pakistan, Sri Lanka and Bangladesh and this fever has become a threat to these countries. The drinking water can also infect you if it is contaminated with bacteria. If you will have contact with the infected person, you can also get the infection easily. The best Homeopathic medicines for typhoid fever are Typhoidinum, Baptisia, Arsenic Album and Acid Muriaticum.
Symptoms of Typhoid Fever
Fever may start low but it increases daily and reaches 104.9 F (40.5 C)
Weakness and

fatigue

Muscle aches
Abdominal pain
Rash
Extremely swollen abdomen
Complications of Enteric Fever
The most serious complication of typhoid fever can be holes in the intestines or intestinal bleeding. It may come up in the third week and it leads to nausea, vomiting, abdominal pain and bloodstream infection. The rest of the complications are:
Inflammation of the heart muscle (myocarditis)
Inflammation of the lining of the heart and valves (endocarditis)
Inflammation of the pancreas (pancreatitis)
Kidney or bladder infections
Infection and inflammation of the membranes and fluid surrounding your brain and spinal cord (meningitis)
Psychiatric problems including hallucinations.
Homeopathic Treatment for Typhoid Fever
Homeopathy has different medicines that offer homeopathic treatment for typhoid fever. Homeopathic medicines for typhoid are very safe and effective way to get rid of typhoid. Additionally, they also stop the recurrence of the disease and gives rise to the fighting mechanism of the body to fight it. When the immune system of the patient becomes stronger then the resistance power of the body also increases. Therefore, apart from the natural process, homeopathic medicines for Typhoid enable the body to use the restoration process of the body to get rid of enteric fever.
Top Homeopathic Medicines for Typhoid Fever
Typhoidinum, Baptisia, Arnica, Arsenicum Album and Muriaticum Acidum are the top Homeopathic medicines for Typhoid fever. Baptisia is one of the best homeopathic remedies for Typhoid fever along with delirium. It is helpful for offensive discharge during the span of enteric fever. If the patient feels a sore and bruised feeling in the whole body can be treated with Homeopathic medicine Arnica. We suggest Muriaticum Acidum when the patient is suffering from typhoid fever along with involuntary stools and deep sleep. When the symptoms of anxiety, restlessness and exhaustion are accompanied by Typhoid fever, Arsenicum Album is the best homeopathic medicine for Typhoid.
Baptisia and Lachesis – To Manage Typhoid with Marked Delirium
Lachesis and Baptisia are some of the top grade homeopathic remedies for Typhoid fever with delirium. Baptisia is the best homeopathic cure for Typhoid when the symptoms of muttering and wandering delirium are present. The patient of Baptisia falls asleep while answering and is unable to complete his sentence. Lachesis is another homeopathic treatment for Typhoid fever with delirium where the patient faces hallucinations and delusions. He also feels that he is full of poison.
Eucalyptus and Terebinthina – Top Homeopathic Medicines for Typhoid Fever
We recommend Eucalyptus and Terebinthina which are the top grade homeopathic remedies for typhoid along with general symptoms including foul discharges and rising fever. In Eucalyptus, the patient does not have a strong pulse. Terebinthina is a useful homeopathic medicine for typhoid when the patient has a swelling of the abdomen with gas along with stupor, delirium and strong prostration.
Arsenic Album and Carbo Vegetabilis – To Manage Typhoid with Great Prostration
We recommend Carbo Vegetabilis and Arsenicum Album for Typhoid fever when the symptoms of great prostration are present. Arsenicum Album is another Homeopathic medicine for Typhoid fever when the patient is anxious for his health with great prostration. Carbo Vegetabilis gives the best results when the patient feels exhausted and low. Additionally, Carbo Vegetabilis gives the best results for those patients who have never recovered from the ill effects of the previous illness.
Arnica and Rhus Tox – To Manage Typhoid with Severe Body Ache
If the patient feels severe body aches along with typhoid, Rhus Tox and Arnica are the best homeopathic treatment for Typhoid fever. If the patient with typhoid has a sore and bruised feeling, homeopathic medicine Arnica is suitable for him. The patient of Arnica feels that he was severely beaten up by someone and he also feels severe limb and body pain. When the patient of Typhoid fever feels intense stitching, shooting and tearing pains in his entire body, Rhus Tox is the effective homeopathic medicine for Typhoid.
Muriaticum Acidum and Bryonia Alba – To Manage Typhoid with Abdominal Symptoms
When the patient with enteric fever has abdominal symptoms, Muriaticum Acidum and Bryonia Alba are considered to be the natural medicines for Typhoid. Muriaticum Acidum is one of the top homeopathic medicines for typhoid where the symptom of involuntary stool and flatus is present. When the symptom of constipation is found, Homeopathic remedy works better here. The patient of Bryonia desires to uncover during the fever.
Lachesis and Arsenic Album – To Manage Typhoid with Bed Sores
At times, the patient develops bed sores during Typhoid fever then Arsenicum Album and Lachesis are the best homeopathic remedies. If the patient with Typhoid fever has bed sores with dark edges, Lachesis is the treatment for this case. The patient of Lachesis feels a violent headache with great loquacity (talkativeness). Arsenicum Album is another homeopathic remedy for Typhoid Fever along with bedsores and restlessness. The patient of this medicine keeps changing sides and place non-stop due to anxiety and pain.
How to Manage Typhoid Fever
– Do not eat or drink contaminated food or water
– Wash your hands as often as possible, especially before meals
– Avoid food from street vendors as it is more likely to be contaminated
– Practice good sanitation habits
Also, Read our Articles about
Note: Medicines mentioned here are for information purpose only. Kindly do not self-medicate.
Click the Whatsapp Button to Contact us.
You can write about your problem To Dr. Arsalan Rauf and receive a reply on How Homeopathy can help in treating your disease or illness.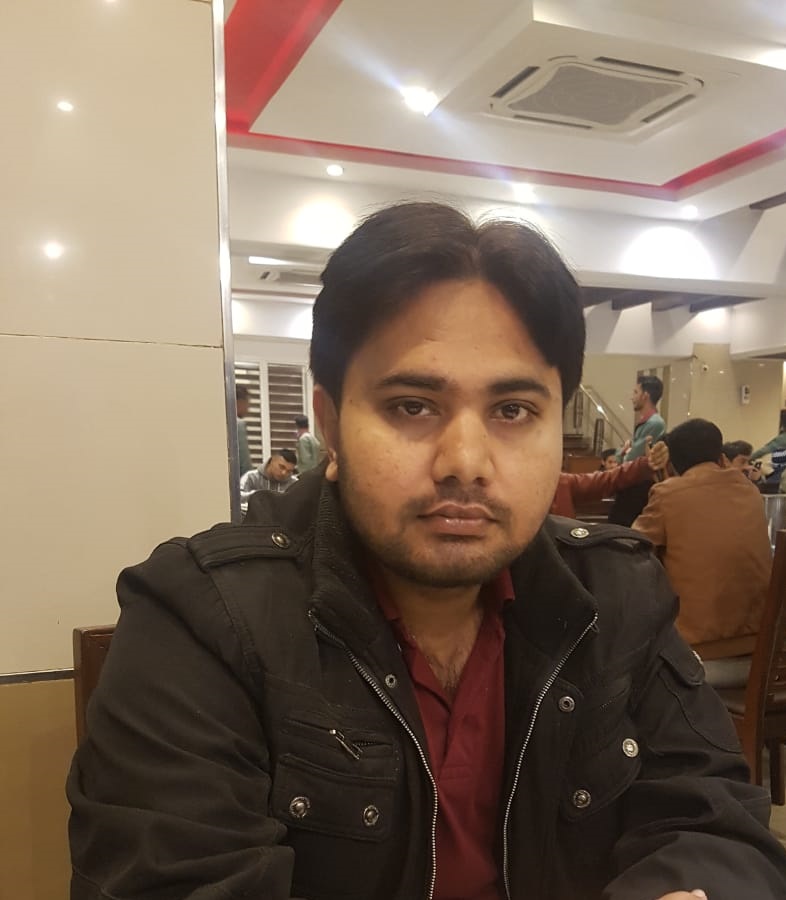 I had accomplished D. H. M. S in 2008, I have been into practice (in Rawalpindi & Islamabad) for more or less 14 years. During my practice, I have been treating acute as well as chronic disorders. I had also completed MHS (Masters of Human Sexuality) in 2014 from SAIHS. Covid-19, Dengue fever, Genetic Disorders, Auto-immune Diseases, Sexual dysfunctions and disorders in males as well as females attract my attention, therefore, I love to solve these cases.
Apart from Homeopathy, I am M.A in English Literature from Punjab University. I have been teaching English at Post Graduate National College Rawalpindi for 7 years. So I am holding two noble professions. I have written more than 7000 articles on different subjects. To be more specific I have authored different websites as well.