Homeopathic Medicines for Leg Cramps
Leg cramps have become very common and it is marked as a sudden, painful contraction of the leg muscles. In most cases, leg cramps occur in the calf muscles but can also appear in the toes, thighs and feet. During cramps, the affected muscle shortens and gets tight. Leg cramps are not harmful and can last from a few seconds to several minutes. There is no specific time for them to appear, usually, they appear during the night. Homeopathic medicines for leg cramps provide relief to the patient and also help the muscles to relax. Rhus Tox, Magnesium Phos and Cuprum Met are the top homeopathic remedies used to treat leg cramps.
The muscles of our limbs are under the control of our SNS which allows us to voluntarily control them, they relax and control alternately during movement. An involuntary contraction of these muscles cause spasm which results in leg cramp.
Homeopathic Treatment of Leg Cramps
Homeopathic medicines for leg cramps are very helpful in these cases and they provide long term relief for leg cramps. These homeopathic remedies work at the root cause of leg cramps and ensure complete recovery. Homeopathic system of medicine is replete with a list of remedies to cure leg cramps. The appropriate homeopathic medicine for leg cramps can be selected after taking the complete symptoms of the patient.
Homeopathic Remedies for Leg Cramps
Rhus Tox – Effective Homeopathic Treatment for Leg Cramps Get Better by Walking
Rhus Tox is a natural treatment for leg cramps that get relieved by walking. The patients of Rhus Tox get cramps in the calves while lying in bed, after walking and while sitting. A midnight aggravation of cramps is also present in people needing Rhus Tox. The need for homeopathic medicine Rhus Tox is confirmed when the cramps in the feet become better by movement.
Magnesium Phos – Natural Medicine for leg ramps appearing after exertion
Magnesium Phos is a natural remedy for treating leg cramps caused by exertion. The cramps occur in the calves and feet and may become worse during the night in bed. Magnesia Phos is a highly effective medicine for runner's cramps or leg cramps in athletes. This medicine also works well in cases of acute leg cramps in the elderly. Apart from the previous features, Magnesium Phos is also an ideal choice for leg cramps during pregnancy.
Cuprum Met – Natural Remedy for Strong Cramps in Legs and Feet
Cuprum Met is an ideal medicine to cure violent cramps in the legs as well as the feet. Pain in calf muscles may occur which are drawing or digging in nature. The muscle contractions and cramps can be very severe in nature. Along with sweating, the feet may feel icy cold. Some other symptoms to take into account are weakness and twitching in the legs.
Calcarea Carb – Homeopathic Medicine for Leg Cramps at Night
Calcarea Carb is a natural remedy for leg cramps that occur during the night. The leg of the person becomes tightened along with a hard knot in the calf muscles. Cramps may occur in the thigh, calves of legs, or the sole of the feet or toes. Extending the legs also results in leg cramps.
Anacardium Orientale – Effective Homeopathic Remedy for Cramps in Legs due to Walking
Anacardium is a natural homeopathic produced from the layer between the shell and kernel of the nut of a plant known as Malacca Bean or Marking Nut. This herb belongs to the natural order of Anacardiaceae. Anacardium Orientale is prescribed for cramps in the leg that appear due to walking. The cramps of the person get better by lying down. Apart from the previous features, Anacardium Orientale is also useful for leg cramps that occur on rising from a seat. The medicine is also indicated when there is tensive pain in the calves of the legs with sleeplessness present.
Causticum – Homeopathic Medicine for Leg Cramps in the Morning
Causticum is an effective homeopathic remedy for leg cramps that arise in the morning while in bed. The person also complains of severe tearing and drawing pains in the leg. Causticum is also helpful for cramps in the foot and Tendo-Achilles, especially upon stretching the foot. Apart from the previous symptoms, a tearing, beating, or boring pain in the lower leg and feet with every movement may also be felt.
Sulphur – Homeopathic Treatment for Leg Cramps from Stretching Legs or Feet
Homeopathic medicine Sulphur is recommended for leg cramps appearing upon stretching the legs or feet. The cramps may present in the legs, feet or toes. Sulfur is also indicated when the cramps appear in the calves while dancing or when walking. In most cases of leg cramps, there is a burning sensation in the soles of the feet is also noted.
Ferrum Met – Natural Homeopathic Treatment for Leg Cramps at Night
Ferrum Met is another homeopathic cure that can help to treat leg cramps at night when at rest. A painful, drawing pain is present in the legs. Cramps in the toes also arise with painful contractions. The person who requires this medicine may also have a tendency to get easily tired by walking.
Causes of Leg Cramps
There are a number of reasons that can cause leg cramps. The major causes behind leg cramps are intense exercise involving the overuse of the leg muscles, dehydration, fatigue, prolonged sitting or standing, mineral deficiencies, and electrolyte imbalance.
Risk Factors
The use of certain medications (osteoporosis drugs such as raloxifene, and medications used for hypertension.) also put a person at risk to get leg cramps. Athletes, elderly people, and pregnant women are at high risk to get leg cramps. In addition, there are some diseases in which muscle cramps can be a symptom. These diseases are multiple CKD or chronic kidney disease, sclerosis, motor neuron problems, Addison's disease, hypothyroidism, sarcoidosis, liver cirrhosis, peripheral artery disease, and venous insufficiency. However, in many cases of leg cramps, the reason for leg cramps is idiopathic.
Symptoms of Leg Cramps
The main symptom of leg cramps is intense, excruciating pain in the leg. The muscle that is affected is sensitive to touch. The person cannot use the leg while it is in a state of cramping. After the passing of cramp, the muscle gets relaxed but tenderness and pain in the leg may remain present for a while.
Note: Medicines mentioned here are for information purpose only. Kindly do not self-medicate.
Click the Whatsapp Button to Contact us.
You can write about your problem To Dr. Arsalan Rauf and receive a reply on How Homeopathy can help in treating your disease or illness.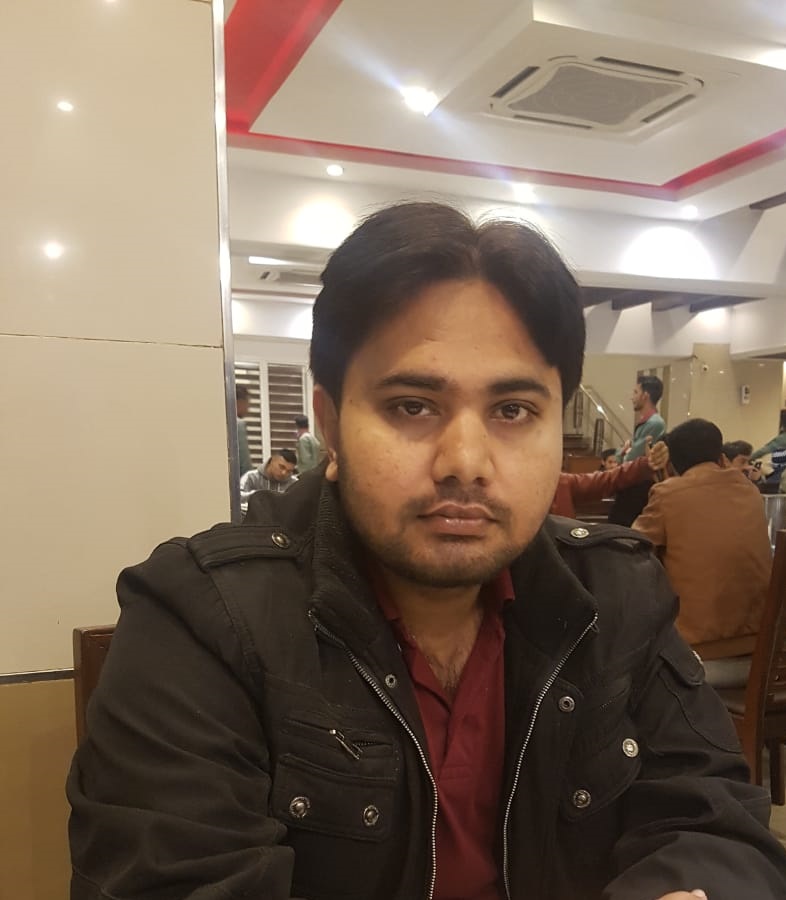 I had accomplished D. H. M. S in 2008, I have been into practice (in Rawalpindi & Islamabad) for more or less 14 years. During my practice, I have been treating acute as well as chronic disorders. I had also completed MHS (Masters of Human Sexuality) in 2014 from SAIHS. Covid-19, Dengue fever, Genetic Disorders, Auto-immune Diseases, Sexual dysfunctions and disorders in males as well as females attract my attention, therefore, I love to solve these cases.
Apart from Homeopathy, I am M.A in English Literature from Punjab University. I have been teaching English at Post Graduate National College Rawalpindi for 7 years. So I am holding two noble professions. I have written more than 7000 articles on different subjects. To be more specific I have authored different websites as well.