Best Homeopathic Medicine For Chikungunya
Before discussing Homeopathic Medicine For Chikungunya we should know about Chikungunya.
Best Homeopathic Medicine For Chikungunya
What is Chikungunya?
In this article, we will provide homeopathic medicine for chikungunya but first, you need to know about it. Chikungunya is another form of viral fever which is caused by an alphavirus and it is also known as Chicken Guinea. It is spread by the bites of mosquito that is, Aedes aegypti mosquito. According to the research of Pasteur Institute in Paris, this virus has a mutation which makes Aedes Albopictus able to transfer it. Aedes Albopictus is a tiger mosquito. This mosquito has become a threat to Asia as well as the Mediterranean coast. The symptoms include fever and joint pain and you can rid of it by using homeopathic medicine for Chikungunya. These mosquitos bite humans during the day. There is a chance that this virus may circulate within many rats and birds.
Chikungunya Causes
As we know that mosquito bite is responsible for this disease. It includes Aedes aegypti and Aedes Albopictus mosquitos which spread alphavirus and it leads to this fever. The incubation period of Chikungunya virus ranges from one to twelve days and specifically, it may take three to seven days. At times, this disease may not show symptoms but usually, it does not happen. In most cases, we can say 72% to 97% of the patients develop symptoms and effect from it. Outbreaks have occurred in different regions and in their different countries including Asia, Africa, Europe and Indian Pacific Oceans.
In 2013, the virus was found in America on islands in the Caribbean for the very first time. Additionally, there is a risk that it will transmit to other areas by infected travelers. Currently, there is no ayurvedic or allopathic treatment for chikungunya or its joint pain. But homeopathic remedies for Chikungunya are available.
Chikungunya Outbreaks
It has been breaking out in Asia, Africa, Pakistan and Indian Subcontinent. Human infections have been low in Africa for several years. In 1999-2000, Congo was suffering from the large outbreak and in 2007, there was an outbreak in Gabon too.
In February 2005, Indian Ocean was hit by a major outbreak of Chikungunya. There were several countries in South-East Asia were also affected by it. 1.9 million cases have been reported in Maldives, India, Indonesia, Thailand and Myanmar since 2005.
Symptoms of Chikungunya
The primary symptoms of Chikungunya are
Firstly, fever which can reach 102.2 F (39°C).
Secondly, red rash may occur which involves limbs and trunk.
Thirdly, it includes arthritis which can affect multiple joints and it can be severe and crippling.
There are additional symptoms including conjunctival infection, headache and slight photophobia. Usually, fever lasts for two days and instantly comes down. However joint pain, intense headache and insomnia lasts long, it may take 5 to 7 days. Dermatological symptoms are also seen in an outbreak of Chikungunya fever in Southern India which includes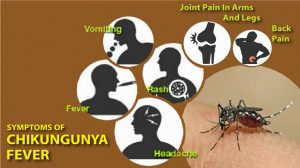 Red rash
Nasal blotchy erythema
Freckle like pigmentation on facial area
Flagellate pigmentation on face and extremities
Lichenoid eruption and hyperpigmentation in photodistributed areas
Multiple aphthous-like ulcers over scrotum, crural areas and axilla.
Lymphoedema in acral distribution (bilateral /unilateral)
Multiple ecchymotic spots (Children)
Vesiculobullous lesions (infants)
Subungual hemorrhage
How to Diagnose or Diagnosis of Chikungunya
There are several methods to diagnose this disease. It includes a serological test in which you confirm the presence of IgM and IgG. You may find IgM antibody levels highest in the body after 3-5 weeks of onset of illness. ELISA is also available. You need to capture IgM ELISA in order to distinguish dengue fever. After diagnosing it, you need homeopathic medicine for Chikungunya, therefore, read the full article and disclaimer.

Best Homeopathic Medicines For Chikungunya
Eupatorium Perf:
If you are looking for homeopathic medicine for joint pain after Chikungunya, you need to use Eupatorium Perf. Whether the bone pain is general or severe and you may find soreness along with it.
Rhus Toxicodendron
When you are looking for homeopathic medicine for Chikungunya, do not forget Rhus Tox. It is one of the best homeopathic remedies for joint pain along with Chikungunya fever. You may find physical restlessness with hot and painful joints. Additionally, you may feel pain in the body by getting cold air.
China:
China is also used in the homeopathic treatment of Chikungunya. Intermittent fever with an intense headache during fever are main symptoms of China. You cannot touch your joints because they will become sensitive and swell.
Pyrogenium:
It is one of the best homeopathic medicines for septic fevers including Chikungunya. Its symptoms also include profuse sweating and it does not cause fall in fever or temperature. The patient will feel the bed so hard and also feel better by motion.
Arnica Montana:
If you are looking for Chikungunya treatment in homeopathy, we consider this medicine as painkiller in homeopathy. Therefore, it is available for those patients who feel severe pain. The patients are also afraid of touch.
Arsenic Album:
It is another homeopathic medicine for Chikungunya fever because it is also used for temperature. I use it when there are a periodicity and weakness available in the symptoms. It also includes restlessness both physically and mentally.
There are additional homeopathic remedies for Chikungunya including Gelsemium, Bryonia, Aconite Nepullus, Carbo Veg and Baptisia.
Prevention and Control of Chikungunya
As of 2017, there is no vaccine available for this dilemma but you have to control the mosquito populations. It includes that we should get rid of the standing water places where mosquitoes lay an egg or develop larva.
We should stop breeding mosquito sites. We should get rid of natural and artificial water-filled containers which support the breeding of the mosquitoes. During the outbreak of Chikungunya, we should spray the insecticides to kill mosquitoes. Insecticides should be applied to the surface and around the containers where mosquitoes land. Additionally, we should apply mosquito repellent on our bodies. Travelers can also save themselves from mosquito bites by using insect repellent. You should use full sleeves and pant.
Best Chikungunya Treatment Food or Best Food for Chikungunya
1: Coconut Water
It is one of the best foods to treat Chikungunya which detoxify your body. Coconut water is also rich in electrolytes. It will not cure the disease but you will be able to recover faster. It only detoxifies the liver where the virus develops if it enters the body. Therefore, we suggest that you should drink coconut water to fight Chikungunya.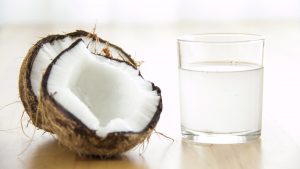 2: Healthy Fruits
Fruits are helpful in recovering us from Chikungunya except for banana. It includes apples, oranges and watermelons which have proved to be effective in treating this disease. Apples contain fibers which can clean the body and improve the digestion. You should consume apples in this hour of crisis.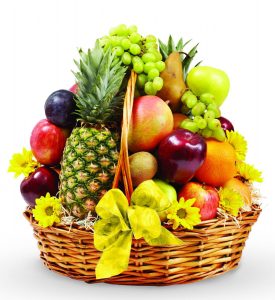 3: Vitamin C and E:
Vitamin C and E are also part and parcel of the diet which we call anti-Chikungunya. These vitamins can help in the proper formation of bones and muscles. Vitamin C gets rid of cancer virus and gives you a healthy skin. It includes kiwis, guava, broccoli and yellow bell pepper etc.
4: Liquid Based Foods
Liquid-based foods are also effective in treating Chikungunya fever. You should use soups, dals and gravies in your food to fight this disease. If you make soup of tomato which is replete with antioxidants and essential for fighting against Chikungunya.
5: Foods Rich in Omega 3 Fatty Acids
They are replete with benefits. It can fix your blood clots and boosts your memory and reduce the chance of stroke as well. They may be helpful in chikungunya joint pains.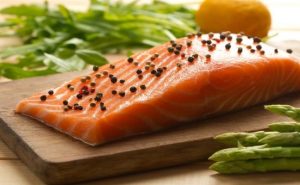 Note: Medicines mentioned here are for information purpose only. Kindly do not self-medicate.
Fill the Comment Form below.
You can write about your problem To Dr. Arsalan Rauf and receive a reply on How Homeopathy can help in treating your disease or illness.
Related Searches:
symptoms of chikungunya,
chikungunya joint pain homeopathic treatments,
homeopathic medicine for joint pain after chikungunya,
chikungunya treatment in homeopathy,
best medicine for chikungunya,
homoeopathic medicine for chikungunya,
homeopathic medicine for chikungunya joint pain,
chikungunya joint pain treatment homeopathy,
Homeopathic remedies for Chikungunya,
homeopathic treatment for Chikungunya,
chikungunya homeopathy,
homeopathic remedy for Chikungunya,
Best homeopathic medicines for Chikungunya,
homeopathic treatment of Chikungunya,
Top homeopathic medicine for Chikungunya,
Top homeopathic remedies for Chikungunya,
Homeopathy for Chikungunya,
homeo treatment of Chikungunya,
Chikungunya and its homeopathic treatment,
Chikungunya treatment with homeopathic medicines
Source: Wikipedia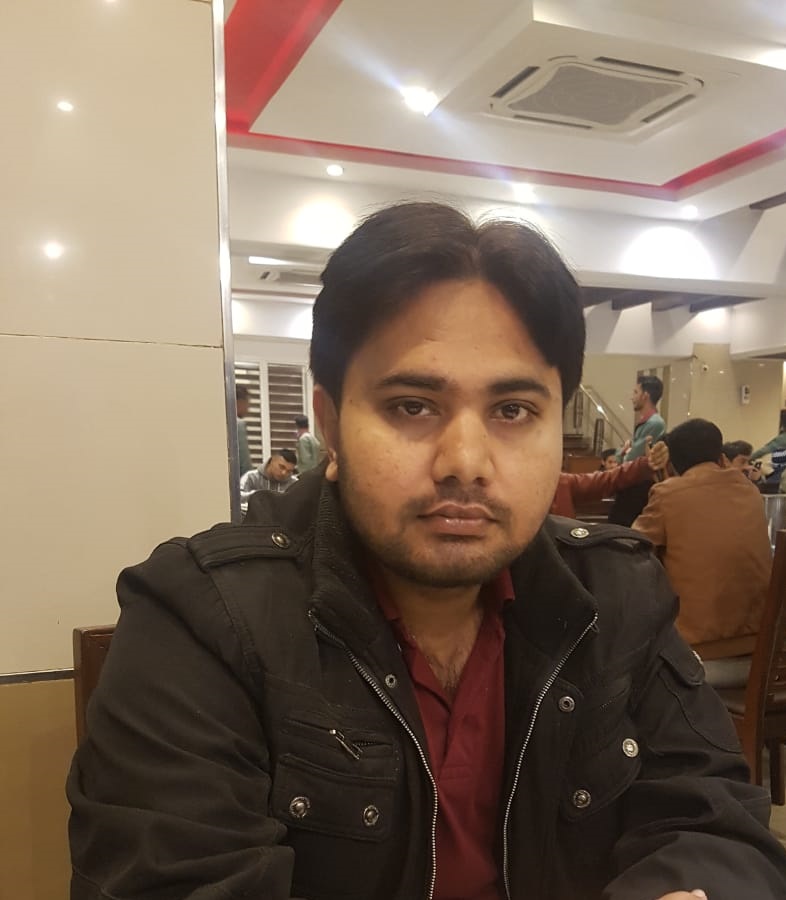 I had accomplished D. H. M. S in 2008, I have been into practice (in Rawalpindi & Islamabad) for more or less 14 years. During my practice, I have been treating acute as well as chronic disorders. I had also completed MHS (Masters of Human Sexuality) in 2014 from SAIHS. Covid-19, Dengue fever, Genetic Disorders, Auto-immune Diseases, Sexual dysfunctions and disorders in males as well as females attract my attention, therefore, I love to solve these cases.
Apart from Homeopathy, I am M.A in English Literature from Punjab University. I have been teaching English at Post Graduate National College Rawalpindi for 7 years. So I am holding two noble professions. I have written more than 7000 articles on different subjects. To be more specific I have authored different websites as well.