Best Homeopathic Treatment for Pilonidal Sinus or Cyst
In this article, homeopathic expert will discuss homeopathic treatment for pilonidal sinus in detail.
What is Pilonidal Sinus (Pilonidal Cyst)?
Pilonidal Sinus also refers to as Pilonidal cyst and Pilonidal abscess. It is a small hole in the skin and the location of the abscess is in the cleft of the buttocks. It occurs at the top of the buttocks where hair, debris and dirt are present. A pilonidal cyst can cause infections as well as severe pain. If it will become infectious then it may ooze pus and blood. The penetration of the skin by hair is another cause of this disease. It is also possible that it may develop in more than one hole. They are also connected with one another with the help of tunnels which are under the skin. We have seen that there are several people who like sinus word with the nose but it can occur anywhere in the body. It stands for a cavity.
It can occur between the ages of 15 and 35 and it mostly affects men who are adults. Pilonidal cyst is also common in those people who performs their duties by sitting including taxi drivers and telephone operators. they are also itchy and painful.
Causes of Pilonidal Sinus or Pilonidal cyst
There are several causes of this disease including excessive sitting, excessive sweating, changing hormones and friction from clothes. There are several signs of infection and we will discuss them one by one. Firstly, you will feel pain while sitting or standing. Secondly, swelling of the cyst also indicates a sign of infection. Thirdly, there is a redness and soreness around the skin. Fourthly, you may experience fever but it is not common among the patients. Lastly, excessive sweating is another main cause of pilonidal cysts or sinus.
Precautions for Pilonidal Sinus or Disease:
You can avoid the return of Pilonidal sinus by cleaning and washing the area daily. Additionally, you should avoid sitting for a long period and keep the area dry as well. If you remove the hairs which are near to it can also be helpful and it will keep you safe from infection. When it becomes infected then the patient should get treatment as early as possible.
Top Homeopathic Remedies & Homeopathic Treatment for Pilonidal Sinus
Silicea for Pilonidal Cyst (Sil)
It is one of the best and renowned homeopathic treatment for pilonidal sinus cure history on inflammations and abscesses because of the foreign particles in the human body. Silicea will help you to remove the entrapped hair from the follicle. Resultantly, it will cure the inflammation of pilonidal cyst. We can say that it is one of the best homeopathic remedies for cyst which has pus and pus is coming out of the sinus. Silicea guarantees an entire cure for it.
Hepar Sulph (HS):
Hepar sulph is one of the excellent homeopathic medicines for diseases where pus formation is noticeable. Therefore, it can be used for the treatment of pilonidal sinus. Hepar sulph can be used in those cases where pus formation is followed by the severe pain. Additionally, there is an annoying smell in the area of the sinus. There are some cases where the sinus starts bleeding and also causes anxiety and a lot of pain. Hepar sulph treats such cases with amazing results. There are some cases where after incision and surgical drainage the sinus recurs, Hepar sulph gives a natural cure for Pilonidal cysts.
Myristica Sebifera – Homeopathic Medicine for Pilonidal Cyst.
Myristica Sebifera is another homeopathic medicine for pilonidal sinus or cyst. This natural remedy for pilonidal cyst is produced from a plant that belongs to Myristicaceae family. In pilonidal cyst cases, it makes the suppuration process and leads to complete recovery. The use of Myristica prevents the patient from surgical intervention in most of the cases of pilonidal cyst. Apart from pilonidal sinus, Myristica is also useful in treating suppurative diseases such as abscess, boils, anal fistula, carbuncles and whitlow.
Calcarea Sulph – Homeopathic Medicine for Pilonidal Sinus with Yellow Pus
Calcarea Sulph is a homeopathic treatment for pilonidal sinus with yellow pus discharge. The discharge is lumpy, thick and in some cases, it is bloody in nature. Calcarea Sulph also has the ability to control the pus formation.
Lycopodium Clavatum – Homeopathic Treatment for Pilonidal Cyst with Milky-white Pus Discharge
Lycopodium Clavatum is another homeopathic medicine for pilonidal cyst where the patient experiences milky white pus discharge. The discharge is corroding in nature and has a putrid(decayed or rotting) smell. Burning and stitching pain is also present in the affected sphere. Warmth makes the condition worse. Fever with alternate chills and heat may also felt. It is also useful in those cases where pilonidal sinus or cyst recurs periodically and does not get cured.
Merc Sol – Homeopathic Remedy for Pilonidal Sinus with Pus Discharge
Merc Sol is also one of the best homeopathic remedies for pilonidal cyst. It is useful in late stages where the pus starts to release from the cyst. The discharge of pus is acrid, profuse and sticky in nature. The affected area is painful and sore to touch. An increased amount of offensive sweat on the body may also present. The symptom of itching may also be present. The symptoms get worse at night and warmth aggravate all of the above symptoms.
Phosphorus – Homeopathic Treatment for Pilonidal Cyst with Bloody Discharge
Phosphorus is another homeopathic remedy for pilonidal cyst treatment when there is a bloody discharge from the cyst. The blood is profuse and thin. Burning in the surrounding skin may also present.
Phosphorus works well as anti-hemorrhagic medicine. Therefore, it helps to control the bloody discharge and helps the pilonidal sinus to heal.
This homeopathic medicine is also useful in those cases where healing has taken place in the past and the issue has recurred with a bloody discharge. It is also prescribed in cases of Pilonidal sinus or cyst has fetid and colorless pus.
Some other homeopathic medicines for pilonidal sinus are Pyrogenium and Calcarea Fluor.
Frequently Asked Questions about Pilonidal Sinus or Cyst
How much time homeopathy takes to cure pilonidal sinus?
It varies from case to case. In addition, we need to keep in mind whether the case is acute or chronic. I have treated a number of cases of pilonidal sinus and cyst. Homeopathic medicines are made of natural substances and devoid of side effects.
How to Cure Pilonidal Cyst Without Surgery or How to treat Pilonidal Sinus Without Surgery?
Pilonidal cysts or Pilonidal sinus can be cured without surgery by using homeopathic medicines. Hepar Sulph, Silicea, Myristica and Calcarea Fluor are the best homeopathic remedies to cure pilonidal cyst without surgery. Surgery can add misery to the condition of the patient and it cannot stop the recurrence of the cyst.
How do I prevent a pilonidal cyst or sinus?
Keep the area clean and dry
Keep the area free of hair, you need to use depilatory creams to do it
Avoid prolonged sitting
Avoid excessive or repetitive pressure on tailbone
Maintain a healthy weight
Weight loss in individuals is another way to stop the recurrence and development of pilondal sinus or cyst
Is there a permanent cure for pilonidal sinus in homeopathy?
Yes, homeopathic treatment can cure pilonidal sinus for good. There are several medicines to give permanent cure to pilonidal sinus. In homeopathy, Hepar Sulph, Silicea and Myristica are the ideal homeopathic remedies to treat it. Homeopathic medicines also stop the recurrence of pilonidal sinus and get rid of it permanently.
How to use Myristica for Pilonidal Cyst?
Myristica is another homeopathic medicine for pilonidal cyst. But do not use it without consulting a competent homeopathic doctor.
Note: Medicines mentioned here are for information purpose only. Kindly do not self-medicate.
Fill the Comment Form below.
You can write about your problem To Dr. Arsalan Rauf and receive a reply on How Homeopathy can help in treating your disease or illness.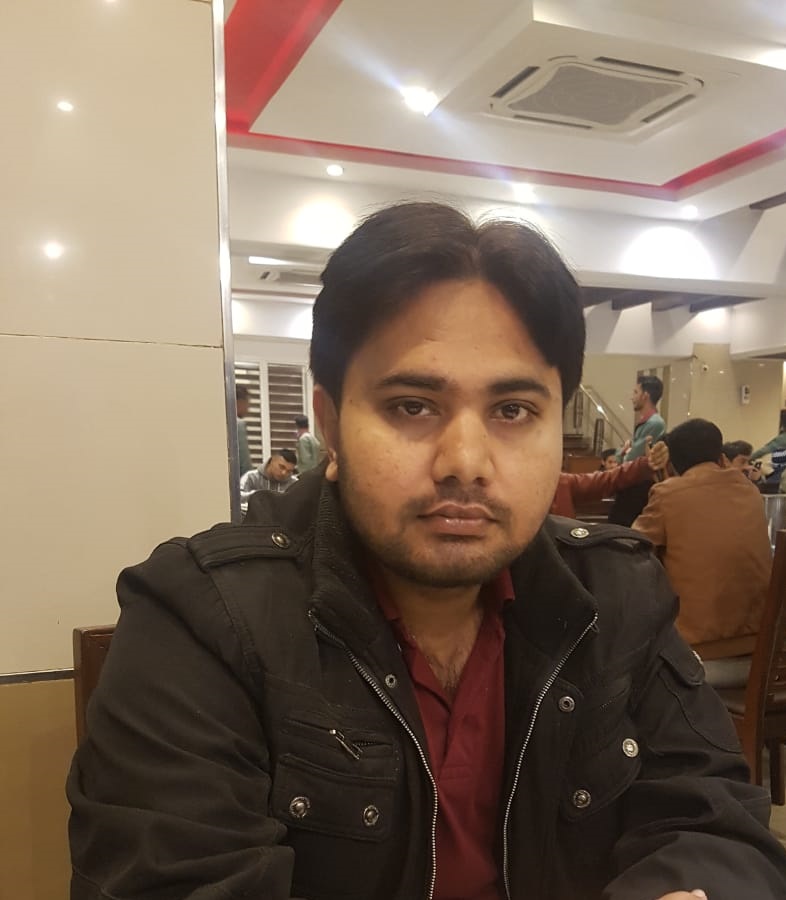 I had accomplished D. H. M. S in 2008, I have been into practice (in Rawalpindi & Islamabad) for more or less 14 years. During my practice, I have been treating acute as well as chronic disorders. I had also completed MHS (Masters of Human Sexuality) in 2014 from SAIHS. Covid-19, Dengue fever, Genetic Disorders, Auto-immune Diseases, Sexual dysfunctions and disorders in males as well as females attract my attention, therefore, I love to solve these cases.
Apart from Homeopathy, I am M.A in English Literature from Punjab University. I have been teaching English at Post Graduate National College Rawalpindi for 7 years. So I am holding two noble professions. I have written more than 7000 articles on different subjects. To be more specific I have authored different websites as well.