Homeopathic Medicines for Blood in Stool
Blood in Stool Definition
Blood in poop or stool can be the passage of blood through the anus and it should be taken seriously. The blood in your poop can occur when any part of gastro-intestinal tract is bleeding. When the beginning of stool in blood is from the upper GI tract, the color is dark or black and it is known as melaena. When the color of the blood is bright red, it is a sign of lower gastrointestinal origin. Homeopathic medicines for blood in stool control the bleeding occurring in stool and also eradicate the underlying cause of the condition. Homeopathic treatment for blood in stool is effective, safe and devoid of side effects because homeopathic remedies are produced from natural substances.
What are the Causes of Blood in Stool?
Ulcerative Colitis
Gastro intestinal cancer
Peptic ulcer
Crohn's Disease
Esophageal trauma
Gastritis
Stomach cancer
Bowel obstruction
Colon cancer
Intestinal polyps
Side effects of medication
Radiation therapy
What are the Symptoms of Blood in Stool?
The symptoms depend on the underlying health condition and the blood in your poop may occur with these symptoms:
Abdominal pain
Abdominal swelling
Body aches
Urgency to pass stool
Rectal bleeding
Rectal pain
The life threatening symptoms are:
Rapid pulse
Change in level of consciousness
Difficulty in breathing
Dizziness
Fainting
Confusion
Severe abdominal pain
Weakness
Vomiting blood
Homeopathic Treatment for Blood in Stool
The natural homeopathic remedies have the ability to serve as anti hemorrhagic agent and control the bleeding from upper as well as lower gastro intestinal tract. Homeopathic medicines can be used effectively to get rid of blood in stool. The first and main function of homeopathic remedies is to stop the bleeding in stool. The second aim is to cure the underlying health condition resulting in bleeding in poop. Homeopathy for blood in stool is devoid of side effect therefore, it is completely safe.
Best Homeopathic Medicines for Blood in Stool
Phosphorus – Top Homeopathic Medicine for Bright Red Blood in Stool
Phosphorus is one of the best anti-hemorrhagic medicines when the stool is filled with red blood with loose stool. It is an ideal choice when the bleeding is profuse in nature and the color is bright red and the nature of the stool is very offensive. Bleeding is attended with extreme fatigue. The person who needs Phosphorus may also desire for ice creams, cold drinks or juicy things with blood in poop.
Nitric Acid – Best Homeopathic Medicine for Blood in Stool
Homeopathic remedy Acidum Nitricum is another helpful medicine when the stool contains bright red blood in it and constipation is also prominent. The person also feels violent pains in the rectum region with blood in stool. It is also an ideal choice for blood in stool arising from anal fissures. The bleeding in stool is also profuse in nature like Phosphorus.
Hamamelis – To Manage dark Black Blood in Stool
Hamamelis is another natural remedy to cure dark blood in the stool. The patient feels a burning sensation in the anus with bleeding. The important symptom with blood in stool is weakness. The cause of bleeding can be fissures, piles, dysentery or ulcers of the intestine. There is another feature that is present in Hamamelis that is severe back pain with bleeding in stool.
Nux vomica – To Manage Blood in Stool with Frequent Desire to Defecate
Nux vomica is one of the best homeopathic remedies for blood in stool with a frequent desire to pass stool. The patient of the medicine has a constant desire to defecate with blood in stool and the stool passed is small in quantity. Other symptoms can be frequent stool with blood in it and cramps in the abdomen. After defecation, the cramps get relieved temporarily but are soon renewed. It is also helpful in cases of blood in stool when it gets worse due to the consumption of spicy food or stimulants like coffee and alcohol. A marked chilliness is also present with the previous features.
Homeopathic Treatment for Blood in stool due to Hemorrhoids (Piles)
Piles stand for a medical condition that results in congested veins around the anal canal, causing difficulty in defecation. Hemorrhoids may or may not cause bleeding with poop. Homeopathic remedies Nux Vomica, Phosphorus and Collinsonia are the natural remedies to treat blood in stool because of piles. Nux Vomica is prescribed to those patients who are constipated and they pass blood in this condition. There is a frequent desire to defecate but only a little amount of stool is passed. The frequent urge is constant and stool passed is unsatisfactory. Homeopathic medicine Collinsonia acts well when there is severe pain in the rectum is associated with bloody stool in piles. Another indication of using Collinsonia is a specific feeling of sharp sticks filling the rectum. In this remedy, the stool is constipated too but frequent urge to defecate is absent. The stool is very dry in nature when prescribing Collinsonia. Itching in the anus may also be present.
Homeopathic medicine Phosphorus is an ideal medicine when bright red blood in stool is observed with utmost tiredness. The stool is very offensive in nature but not constipated.
Best Homeopathic Medicines for Blood in Stool due to Anal Fissure
Tearing pain in the anus is present with bleeding while defecating in cases of anal fissure. The best natural homeopathic remedies to treat blood in the stool due to anal fissures include Phosphorus, Acidum Nitricum and Alumen.
Phosphorus is a homeopathic remedy prescribed when bleeding in stool due to fissure is profuse in nature and the color of the blood is bright red.
Nitric Acid is an ideal homeopathic medicine when an anal fissure is present with violent sharp stitching pain in anus. The pains are felt while defecation and may continue for hours after defecation.
Alumen is of great help for the treatment of blood in the stool due to fissures accompanying the worst kind of constipation. Along with bleeding, itching and pain in anus also occur.
Homeopathic Treatment for Blood in stool due to Dysentery
Dysentery is another medical condition that is categorized by loose stool containing mucus and blood in it. abdominal colic and tenesmus may also appear with it. when there is a persistent urge to defecate is present, it is called tenesmus. The natural homeopathic remedies that can work wonder for curing blood in stool due to dysentery include Merc Cor, Merc Sol and Nux Vomica.
Merc Cor can be prescribed when stool is bloody, hot with slimy mucus. The desire for defecation is persistent and the stool is offensive in nature.
Merc Sol, alternatively, is the highly recommended homeopathic medicine for cases where the tenesmus and blood in stool become worse at night. Some patients may even faint and a few of them may become chilly after defecation.
Nux Vomica is the best remedy in all cases of bloody stool in dysentery when tenesmus is the strongest element. In Nux Vomica, the patient has an unsatisfactory desire to pass poop. The poop passed is small in quantity and the urge to defecate is almost constant. Abdominal pain is also present that gets relief from the passing of poop but only be resumed shortly after.
Top Homeopathic Remedies for Blood in stool because of Ulcerative Colitis
Homeopathic remedies Nux Vomica, Merc Sol and Hamamelis are at the top of the list when it comes to dealing with bloody stool due to ulcerative colitis.
Nux Vomica is an ideal homeopathic remedy when the chief complaint of the patient is tenesmus with blood in stool. The patient of Nux Vomica always has a frequent desire to defecate, which is unsatisfactory and insufficient.
Merc Sol is the top homeopathic remedy when blood in stool is present with chilliness. The symptom of bleeding becomes worse at night. Pain in the abdomen with unsatisfactory stool is marked. Hamamelis works best when the color of the blood in stool is dark colored and followed by utmost weakness.
Note: Medicines mentioned here are for information purpose only. Kindly do not self-medicate.
Click the Whatsapp Button to Contact us.
You can write about your problem To Dr. Arsalan Rauf and receive a reply on How Homeopathy can help in treating your disease or illness.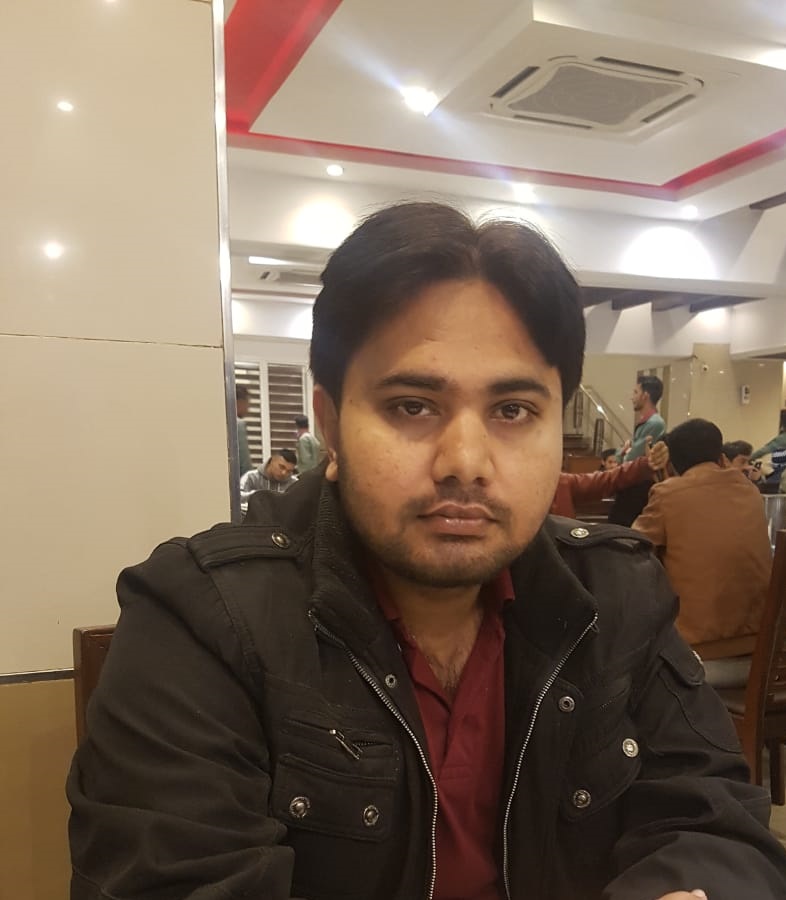 I had accomplished D. H. M. S in 2008, I have been into practice (in Rawalpindi & Islamabad) for more or less 14 years. During my practice, I have been treating acute as well as chronic disorders. I had also completed MHS (Masters of Human Sexuality) in 2014 from SAIHS. Covid-19, Dengue fever, Genetic Disorders, Auto-immune Diseases, Sexual dysfunctions and disorders in males as well as females attract my attention, therefore, I love to solve these cases.
Apart from Homeopathy, I am M.A in English Literature from Punjab University. I have been teaching English at Post Graduate National College Rawalpindi for 7 years. So I am holding two noble professions. I have written more than 7000 articles on different subjects. To be more specific I have authored different websites as well.