Natural Homeopathic Remedies for Pica
What is Pica?
Pica is an eating disorder that stands for compulsive craving or eating of non – food items or non-nutritive things by an individual. For example, people with this condition want to eat items like:
Dirt
Chalk
Soap
Burnt matches
Clay
Coins
Ice chips
Paper
Homeopathic medicines for Pica provide a natural solution to treat this condition, from mild to moderate cases of this eating disorder.
Read this article to know about Pica, its causes, its sign and symptoms and how homeopathy can help you. This disorder can also affect animals like dogs and cats.
What are the Causes of Pica?
Malnourishment: Pica can occur due to nutritional deficiencies such as iron and zinc. Most of the time, it is associated with iron deficiency anemia. In such cases, the human body may ask for non-food items to fulfill the nutritional deficiencies in the body because of not having enough nutrients.
Pregnancy: It can develop during the phase of pregnancy.
Psychological Conditions: This eating problem can also be seen in these conditions including OCD (Obsessive-compulsive disorder) and Schizophrenia. OCD (a psychological disorder in which a person forces himself to repeatedly perform certain activities and behavior, or the repetition of the unwanted thoughts in mind, In Schizophrenia, the person has an abnormal interpretation of reality, delusions, hallucinations and disordered thinking etc.
Developmental Conditions: It includes Autism, intellectual disabilities and developmental disabilities.
Cultural norms: It can also occur in those people who belong to a certain culture where eating clay is sacred and also acceptable. They consider this food as they have some healing properties.
For Enjoyment: There are some people who want to eat non food for the sake of enjoyment, taste and texture.
Children with Pica: Children who eat dirt, sand or other food items, at times, it is not Pica, they may want to explore his/her surroundings using the senses.
What are the Symptoms of Pica?
The main symptom of this eating disorder is eating non food stuff and it is diagnosed when this habit exceeds at least one month duration.
A person who suffers from this condition tends to eat a variety of indigestible foods. Some common ones are clay, chalk, dirt, ice, soap, sand, hair, buttons, paper, burnt matches, cigarette ashes, paint, coins, and metal pieces.
A few of them may crave for nose pickings, wool, ear wax, wood, paper clips, glass, mucus, vomit and even their feces and in rare cases they can also eat animal feces.
The most common symptoms of Pica are:
Stomach pain
Lead poisoning
Damaged teeth from eating indigestible things
What are the Complications?
The complications depend on the type of things a person eats. Eating things like ice cream will not result in any complication or pose few health risks when the diet is normal.
However, eating things like paint that has lead can result in lead poisoning. Other complications from Pica can be breaking of teeth, stomach ulcers, choking, blockage of intestines, parasitic infections, injuries to the throat and GIT.
Homeopathic Remedies for Pica
Homeopathic mode of treatment offers a natural treatment for pica. The use of these remedies is suggested for some of the cravings for mild to moderate cases of this eating disorder in which no serious complication is present.
Homeopathic remedies are prescribed individually for every case depending on the type of craving and the symptoms associated with it.
These medicines help to reduce the desire for non food items slowly. They are beneficial for people of all age groups.
It is recommended to take any homeopathic medicine for pica under the supervision of a competent homeopathic doctor after going through the detailed analysis.
Calcarea Carb – The First Homeopathic Medicine to Consider for Pica
It is a top rated homeopathic medicine for treating the cases of pica. It is prescribed for persons who tend to eat non food items such as dirt, chalk, sand, slate and coal. In addition, they may also have a craving for eating pencils.
Other than this, the desire for flour, soap and eating raw potatoes may also present in cases of Calcarea Carb.
Silicea – Homeopathic Medicine for Desire to Eat Mud
This homeopathic remedy is an ideal choice for persons who want to eat mud. They may have loss of appetite and do not want to eat cooked food.
Constipation may also be present along with the above features. The patient feels great difficulty in passing the stool. The stool when partly expelled from the anus moves back in the rectum. After passing the stool, the patient feels burning and smarting sensation at the anus.
In addition, the abdomen may be bloated, hard and distended. A tendency of excessive sweating on head and feet may also present where this medicine is indicated.
Alumina – Homeopathic Remedy for Craving of Indigestible Things
Alumina is an effective homeopathic medicine for desire to eat indigestible things. It is useful for person who crave to eat chalk, charcoal, tea or coffee grounds.
It is also prescribed in cases where there is a desire to eat dry rice or white rags.
Constipation may also present in such cases. The constipation is severe and the stool may be hard in nature even if it is softly passed with great difficulty and straining.
The patient may not be able to pass on daily basis and the person has no desire for it until there is a large accumulation.
Cina – Another Useful Homeopathic Medicine for Desire for Indigestible Items
It is a natural homeopathic medicine made from the plant known as Cina Maritima also called Artemisia Maritima. It belongs to the family of compositae.
This natural remedy is useful for persons who desire for indigestible items. The patients of this medicine have pale faces with bluish appearance around the mouth and dark rings under the eyes are also present.
Twisting pain around the navel region can also be experienced by them. At times, there is cramping and pinching pain in the abdomen. There is a marked irritability in the children who call for this remedy. They desire to be carried all the time.
Nitric Acid – Homeopathic Treatment for Desire for Lime, Chalk, Earth
It is another indicated remedy for the cases where the craving for lime, chalk, earth and slate is present. There may be some gastric complaints with the cravings.
Diarrhea with little stool may be present in such cases. The stool may be green or yellow in color and pass with a lot of flatulence. Mucus or blood may be present in the stool.
Tarentula Hispanica – Homeopathy for Cravings of Sand, Raw Food and Ashes
This remedy is prescribed for cases where the desire for eating raw food, eating sand, and ashes is prominently present. There is a loss of appetite with a refusal to eat in such patients.
Violent burning sensation in the abdominal region may also follow. At times, there is a sharp pain experienced in the navel area.
Cicuta – Homeopathic Medicine for Desire of Chalk or Charcoal
This remedy is produced from the fresh roots of plant known as Cicuta Virosa commonly called Water Hemlock. It belongs to the family of umbelliferae.
It is highly suggested for cases where the person desires and relishes eating charcoal and chalk. The sense to differentiate edible items from inedible ones is lost from the person. There may be vomiting, distension or abdominal pain present with the above features.
Nux Vomica – Homeopathic Medicine for Craving for Eating Chalk
It is a very useful homeopathic remedy when there is a desire to eat chalk is present. Constipation is also present with an ineffectual urge to pass stool with a craving for eating chalk.
The patient of this medicine has frequent desire to pass stool but passes only a small quantity of stool at a time. Soon after defecation, there is a desire to pass stool again. The patient also feels pain and sensation of weight in the abdomen. This condition gets worse from eating.
The area of stomach is very sensitive to touch. Nausea, stomach bloating and vomiting with excessive retching are other associated features.
Veratrum Album – Homeopathic Treatment for Craving of Ice
This homeopathic remedy is made from the root stocks of the plants called white flowered veratrum or white hellebore. It belongs to the family of melanthaceae.
It is another homeopathic medicine for pica when a person craves for eating ice. In addition, they may suffer from diarrhea with frequent defecation.
Stool is profuse gushing and watery greenish in nature mixed with flakes. The stool is offensive in smell and it is associated with cold sweat on the forehead.
Lac Felinum – Homeopathic Remedy for Craving for Eat Paper
This remedy is beneficial when there is a desire to eat paper is present. The person who needs this medicine may complain of the sensitiveness and soreness of the stomach area. The heated sensation is also present in the stomach and there is a loss of appetite with the above features.
Phosphorus – Homeopathic Medicine for Desire for Ice and Dry Rice
It is one of the best homeopathic remedies for pica and it is recommended for those who crave ice and dry rice. Burning pain in the food pipe and stomach may also present with the previous symptoms. Diarrhea may also be present along with an inflamed stomach.
The stool of the person is copious and watery in nature and associated with excessive weakness. The patient of this medicine may also be anemic. in addition, the patient wants to pass stool soon after eating anything.
Note: Medicines mentioned here are for information purpose only. Kindly do not self-medicate.
Click the Whatsapp Button to Contact us.
You can write about your problem To Dr. Arsalan Rauf and receive a reply on How Homeopathy can help in treating your disease or illness.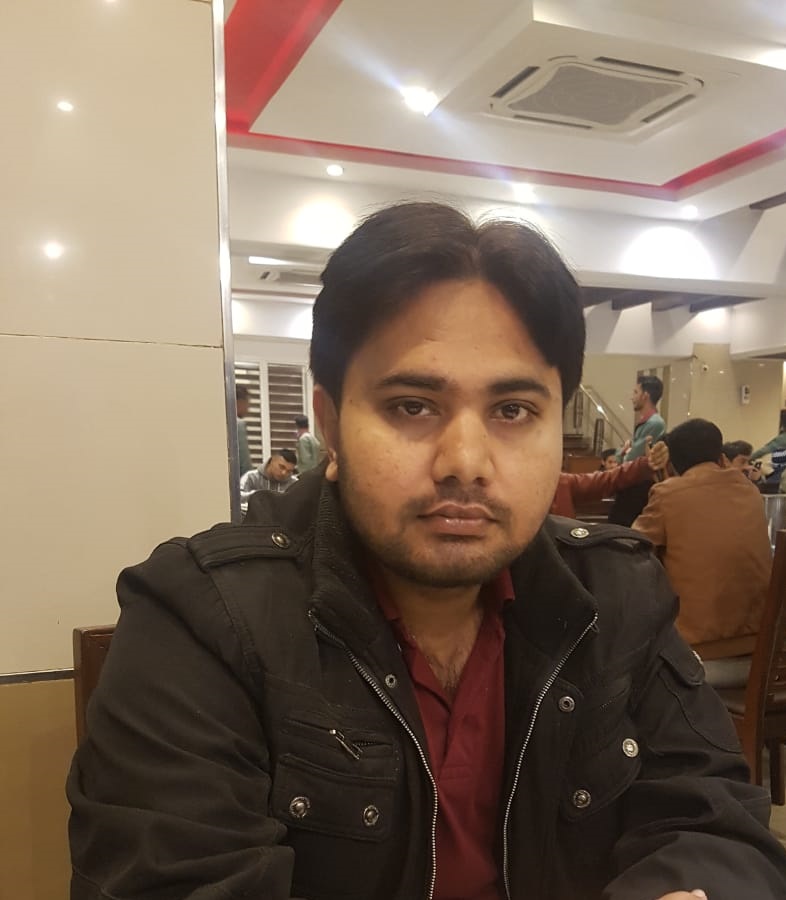 I had accomplished D. H. M. S in 2008, I have been into practice (in Rawalpindi & Islamabad) for more or less 14 years. During my practice, I have been treating acute as well as chronic disorders. I had also completed MHS (Masters of Human Sexuality) in 2014 from SAIHS. Covid-19, Dengue fever, Genetic Disorders, Auto-immune Diseases, Sexual dysfunctions and disorders in males as well as females attract my attention, therefore, I love to solve these cases.
Apart from Homeopathy, I am M.A in English Literature from Punjab University. I have been teaching English at Post Graduate National College Rawalpindi for 7 years. So I am holding two noble professions. I have written more than 7000 articles on different subjects. To be more specific I have authored different websites as well.