Homeopathic Medicines for Piles
What are Piles?
Piles stand for swollen, dilated and engorged veins in and around the anus. In this case, the veins present around the anus or lower rectum get swollen and inflamed. It is a problem that occurs in both men and women. Homeopathic remedies for piles can be suggested after taking the complete case history of the patient.
What are the Symptoms of Piles?
Pain experienced while passing poop
Pain the in the rectal region
Painful lumps in or around the anal area
Small of skin may protrude out of the anus while passing stool
Swelling and blood in the poop
Soreness, Itchy and redness around the anus
Feeling of fullness even after passing the poop
Discomfort or pain
Itching or irritation in the anal region
Mucus discharge
What are the types of Piles?
Piles consist of different types and they are classified according to their location whether they bleed or not. It includes external piles, internal piles, blind piles and protruding/prolapsed piles and these are the most common types.
Internal Piles: These types of piles lie deep inside the rectum and cannot be felt or seen from the outside and they do not cause discomfort as well. In addition, they do not cause pain because there are no pain receptors in the region where they occur. The only sign that indicates this type of piles is bleeding through the anus while straining while passing the poop.
External Piles: External piles occur on the skin around the anus and can be observed or felt from the outside. The main signs of external piles are hard lumps and painful swelling around the anus. When they get irritated, they will cause bleeding or itching.
Prolapsed or Protruding Piles: These get pushed out when the person strains to pass the stool. They look like pink, moist pads of skin. Protruding piles does hurt the person because the anus area is dense with pain sensitive nerves. The signs of these types of piles are itching, pain and mucus discharge.
Blind Piles: Blind piles do not bleed and they are like protruding masses which can be detectable after passing poop, located at the opening of the anus.
Piles can lead to further complications into a more severe condition if not treated well. It includes anal fistulas, anal bleedings that may lead to anemia, infections and clots within the piles.
What are the Different Grades of Piles?
There are different grades of piles according to their severity. They are classified into four grades.
Grade 1: Piles that have small inflammations which are usually available inside the lining of the anus and also not visible.
Grade 2: These are larger than the grade 1 but they also remain inside the anus of the person. They may get outside the anus while passing the poop and they will return after defecation.
Grade 3: These protrude while passing the stool and need to be manually pushed back inside the anus. They are called prolapsed piles.
Grade 4: It is the server case of piles in which you cannot push it back inside and it requires immediate medical attention.
What are the Causes of Piles?
The main cause of swollen veins that we observe in piles develop because of the increased pressure in the rectum, it results in disintegration of the tissues supporting the anal walls, it leads to piles.
What are the Risk Factors?
There are a number of factors that play an important role in contribution of this kind of pressure:
Irregular Bowel Movements: Factors such as straining effort to defecate, overuse of edemas or laxatives, constipation, chronic diarrhea, spending too much time in the washroom to strain on anus and rectum, it can result in the development of piles.
Diet: Diet that lacks in fiber, excessive intake of alcohol, low water intake, over consumption of spicy food and junk food also result in this condition.
Pregnancy: During the span of pregnancy, there is increased pressure on the abdomen as well as on the pelvic region, which can result in piles during pregnancy. In some cases, it can also develop due to excessive pressure on the rectum and anus during childbirth.
Age and Heredity: Age and heredity are also risk factors to lead you to the development of piles because of the weakening of the supporting tissues of the rectum and anus.
Portal Hypertension: It stands for a condition in which there is an increase in the blood pressure within the veins of the portal venous system. The veins coming from the stomach, spleen, pancreas and intestines merge into the portal vein that travels through the liver. If the blood cannot flow properly through the liver, it results in hypertension in the portal system. As a consequence, it can cause the development of swollen, large veins in the stomach, esophagus and rectum, and consequently, piles may develop in the anal region.
Why Choose Homeopathic Treatment of Piles?
It is because the conventional mode of treatment for piles offers medicines to manage the condition but not cure or treat it. These medicines provide temporary relief to the patient and the continuous use of these medicines is imperative. It includes ointments, pads, creams and pain killers. In cases of grade 4 piles, they recommend surgery, it is because they have only this option.
Homeopathy comes with comprehensive approach that not only ease the symptoms but also cure the condition of piles.
There are significant advantages of choosing this mode of treatment for Piles:
1. Homeopathic Remedies for Piles are devoid of Side-Effects
Homeopathic medicines for piles are devoid of side effects, it is due to the fact that they are made of natural sources that are highly potentized. Conventional remedies that are used for piles provide relief to the symptoms and it can result in certain side effects. For instance, creams consist of corticosteroids are suggested to reduce pain and inflammation for piles but prolonged usage of such remedies can result in skin problems/reactions, abnormal body hair growth, increased sweating, increased vulnerability to infections and inflammation of hair follicles.
2. Homeopathy is a Natural Treatment for Piles
Homeopathy mode of treatment is 200 years old, it uses the treatment found in nature that has the ability to restore the healing process of the body naturally. Homeopathic medicine for piles comes with a comprehensive cure plan that works in harmony with the system.
The conventional mode of treatment offers temporary relieve to constipation with the help of laxatives, as a consequence, it may cause side effects including rectal irritation, weakness, abdominal cramps and pain.
3. Homeopathy has a Holistic Approach to Cure Piles
Homeopathic mode of treatment deals with the problem internally, it treats the root cause of different symptoms instead of suppressing the issue. Ointments, over the counter remedies can only relieve the symptoms and they function temporarily. One out of ten patients is recommended for surgery. The use of surgical treatment can result in several complications such as UTIs (post surgery) and difficulty in defecation. Surgeries such as hemorrhoid stapling may result in the recurrence of hemorrhoids or rectal prolapsed (the part of the rectum comes out of the anus).
4. Homeopathy has an Individual Treatment
Homeopathy acts by going through the individual symptoms of the person. There is no patent treatment can be given for a particular disease/illness since every individual is dealt according to the specific symptoms.
For instance, a person is suffering from piles with painful passing of stool, homeopathic medicine Muriatic Acid is recommended for him/her. If a person dealing with piles has a symptom of bleeding with defecation, homeopathic medicine Hamamelis Virginiana will be recommended.
5. Homeopathic Medicines for Piles are Simple and Effective
Homeopathic mode of treatment will restore the internal process of the body, homeopathic remedies will treat the condition in a natural and effective way. Homeopathic treatment can also help the patient to avoid the surgery.
6. Homeopathic Remedies are Safe
Homeopathic remedies for piles are safe and it cures the problem by reducing the engorgement of blood in the rectal veins and also improves the circulation of blood. Homeopathic remedies can be taken for a long period of time for the sake of treatment unlike conventional medicines that cannot be used for more than a week continuously. Homeopathic remedies reduce the severity of the symptoms of piles and eventually treat the problem on a long term basis.
Homeopathic Remedies for Piles
There are a number of homeopathic remedies for piles treatment and the usage of the medicine depends on the severity, grade and symptoms of piles, these medicines reduce the severity of the symptoms and cure the patient.
Aloe Socotrina – Homeopathic Medicine for External Piles
Aloe Socotrina is an ideal homeopathic remedy for external piles that are tender and sore in nature. Sharp or burning pain in the rectum may also present with a constant feeling of bearing down in the rectum. This medicine is also prescribed in cases of anal fistulas.
Ratanhia Peruviana – Homeopathic Treatment for Piles with Burning Sensation
Ratanhia is a homeopathic medicine for piles where the person feels a burning sensation in the rectum after passing the stool. The person may have to strain to defecate. Knife like stitching pains in the anus or the feeling of a sharp splinter of glass in the rectum may be felt, it is one of the guiding symptoms of this medicine.
Hamamelis Virginiana – Homeopathic Medicine for Bleeding Piles
Hamamelis is another homeopathic medicine to treat piles with profuse bleeding. Other symptoms to consider while prescribing this medicine are soreness at the anus, weakness due to bleeding, anal itching and hard stool.
Collinsonia Canadensis – Homeopathic Medicine for Piles with Constipation
Collinsonia is a homeopathic remedy used to cure piles associated with constipation. The person has to pass stool with a lot of straining effort and it is lumpy and dry in nature. Other symptoms to consider in this homeopathic medicine are a sensation of sharp sticks in the rectum, constricted sensation in the anus, aching and burning at the anus, and anal itching.
Muriatic Acid – Homeopathic Medicine for Painful/Protruding Piles
Muriatic Acid is a homeopathic remedy for piles that are sore, painful and protruding in nature. The hemorrhoids look bluish and are very swollen. The pain becomes worse while defecating. Stitching pain that becomes worse on touch and it gets better from warm washing. This remedy is useful in cases where soreness in the piles gets worse during the menstrual period in females.
Aesculus Hippocastanum – Homeopathic Medicine for Piles with Shooting Pain
Aesculus Hip is a homeopathic remedy used to cure piles with shooting, sharp pain where the stools are hard, dry and knotty in nature. This remedy is also suitable for external, blind and bleeding piles.
Nux Vomica & Pulsatilla – Homeopathic Medicines for Blind Piles
Nux Vomica is one of the best homeopathic remedies for blind piles where there is marked burning and itching around the anus. There is a constant desire to defecate may be present, but the person suffers from constipation and the passing of scanty stool is the prominent symptom.
Pulsatilla Nigricans is a homeopathic treatment for blind piles when there is cutting, sticking or burning pain. The pain becomes worse during lying down. Constipation with back pain and itching in piles and pressure in the rectum are other symptoms to choose this medicine.
Sepia and Kali Carb – Homeopathic Medicines for Piles due to Childbirth
Sepia Succus is a homeopathic remedy used to treat piles that develop after the delivery of the child. It is also prescribed in cases of constipation where the stolls are very hard in nature.
Homeopathic medicine Kali Carb is beneficial for piles in females that occurs post childbirth. The piles are extremely tender to touch, in addition, there is smarting, stitching, tingling and pricking sensation at the anus with sharp pain. constipation lasts for several days with hard stool and white mucus after bleeding from piles may also be experienced.
Silicea – Homeopathic Medicine for Piles with Anal Fistula
Silicea is a homeopathic remedy to treat piles with anal fistula. The piles protrude during defecation. The stool is hard in nature and tends to recede into rectum several times during the passage of stool. A foul smelling discharge of pus or serum from the anal fistula with burning in anus after passing hard stools are other symptoms to consider.
Homeopathic Medicine for piles with Chronic Diarrhea
Merc Sol is a homeopathic remedy used to cure piles in patients suffering from diarrhea. There is a desire to pass stool more frequently at night in this medicine. In most cases, the stools smell sour with undigested bits of food. Burning at the anus while defecation, piles come out during the passage of stool, exhaustion and chilliness with shivering and a feeling of nausea are more features to consider while prescribing this medicine.
Homeopathic Medicine for Piles Protruding during Urination
Baryta Carb is a homeopathic remedy used to treat piles which comes out while passing urine. Other symptoms that lead to the selection of this medicine are itching, burning, soreness and shooting pain in piles with an urgent need to defecate.
Homeopathic Medicine for Piles Protruding during Cough/Sneeze
Lachesis Mutus is a homeopathic remedy for piles that protrudes during a cough or sneeze. In most cases, a throbbing sensation in the piles with a stitching pain is also present. Piles in females during the phase of menopause can be cured with this homeopathic medicine.
Homeopathic Medicine for Piles during Pregnancy
Sepia is a homeopathic remedy to cure piles that develop during pregnancy in women. The piles may be bleeding or non-bleeding and piles come out during the passing of stool. Itching in the rectum and anus, the stool is also hard and dry in nature with constipation also leads to the selection of this medicine.
Homeopathic Medicine for Piles during Menses
Homeopathic medicine Ammonium Carb is a remedy that can treat piles that gets worse during the periods in a female, it tends to bleed during menstruation and the lying down position makes the condition better.
Homeopathic Medicine for Piles with Rectal Prolapse
Lycopodium Clavatum is an ideal homeopathic remedy for hemorrhoids in cases of rectal prolapse, in such cases, it can be painful and swollen in nature and it becomes worse on touching and sitting. Apart from the previous symptoms, the patient suffers from chronic constipation with a scanty stool, excessive gas and bloating in the abdominal region and painful constriction at the anus may also be felt.
Phosphorus – A Remedy for Internal Hemorrhoids
Homeopathic medicine Phosphorus is a homeopathic medicine to treat internal piles where there is a bleeding element while defecation is present. Rectal tenesmus (urge to empty the bowels), excessive tiredness and urgent desire to evacuate the bowels are additional symptoms of this medicine.
Causticum for Large, Swollen Piles
Causticum is a homeopathic medicine for large, swollen piles that obstruct the defecation process from the anus. The person who needs Causticum will have to defecate by straining hard in a standing position. The piles of the patient are painful, hard and constant in nature and become worse on sitting, standing and walking. A burning, stinging sensation is present with a sticking and pressing pain in the anus.
Homeopathic Treatment for Piles and Anal Fissure
Acidum Nitricum is preferred to cure piles and anal fissure when the person feels tearing pains in the anus while defecating. The stool can be soft or hard in nature but is passed with difficulty and bleeding may follow. Apart from the previous features, there may be splinter-like pains in the anal region.
Homeopathic Medicine for Itching Piles
Homeopathic medicine Sulphur works well in cases of piles when there is a tenderness and soreness present at the anus with hard knotty stool. Other symptoms to indicate this medicine are excessive rectal pain, weakness after defecation, and a biting sensation at the anus that becomes better on lying down.
Homeopathic Remedy for Piles with Pain after Stool
Sedum Acre is an ideal choice for treating painful piles that get worse after a few hours of passing stool. In most cases, pain is constricting in nature. It is helpful in those cases where the person suffers from an anal fissure with pain that gets worse after a few hours of defecation.
Homeopathic Treatment for Piles that get Worse during Sitting
Graphites Naturalis is a homeopathic medicine for piles that become worse during sitting. Swelling with cracks and cutting pains at the anus are also felt. The stool tends to be scanty, knotty and hard in nature.
Homeopathy and Piles – Frequently Asked Questions
I am passing blood with stools, am I suffering from Piles?
Bleeding with stool is a prominent symptom of piles, however, the presence of blood may indicate other medical conditions including anal fissures, ulcerative colitis or any malignancy of GIT. Further investigation can be done by a competent physician in order to find the main cause of bleeding while defecating.
Itching in anus can indicate piles, however, it may also occur due to other conditions such as anal fistula, anal fissures and worm infestations or any other skin problem in the anal region. There are some other symptoms that can show that you have piles such as burning or soreness in the anus, swelling, painful passage of stool and bleeding with stools. A physical examination can be performed to find out the main cause.
If a mass is protruding out of the rectum region while defecation, is it piles?
Whenever a mass protrudes from the rectum area while defecation can be a sign of two conditions including piles and rectal prolapse. A rectal examination can be performed to find out the exact cause.
If I am suffering from excessive swelling around the anal region and painful defecation, will I be cured from applying ointments?
Ointments may give you temporary relief from the symptoms of piles. Proper homeopathic treatment for piles is necessary to reduce the engorgement of the rectal veins and restore adequate blood circulation in the veins.
Can I take a laxative (allopathic medicine for constipation) to get relief from constipation with piles?
A laxative is a short term solution to get rid of constipation, the proper treatment is needed to improve the bowel movements and reduce the obstruction of blood in the rectal veins.
Can homeopathy help me to avoid piles surgery?
Yes, homeopathy works wonders for piles and stimulate the inner healing process of the human body, with long term treatment, it can cure the piles and you do not need a surgery. The result may differ from case to case due to its severity.
How long do I need to take homeopathic remedies for piles treatment?
The duration of the treatment depends on the duration of the symptoms, their intensity and how quickly your body responds to the medicines. It can take from a few weeks to a few months.
Can Homeopathy cure piles?
Yes, I have treated a number of cases of piles in my clinical experience ranges from acute to chronic even cases advised for surgery. Homeopathy shows remarkable results in cases of hemorrhoids.
Is surgery a permanent solution for piles?
Surgery is not a permanent solution, there are high chances of recurrence after surgery. It happens because the surgery does not eradicate the main cause. For a permanent solution, the main cause of poor blood circulation in the rectal veins and increased rectal pressure should be treated.
How to Manage Piles in Everyday Life
Best Foods to Eat During Piles
A high fiber diet like quinoa, beans, lentils, figs, flaxseeds and fresh fruits and vegetables can help the body to maintain bowel motility. Fresh plant-based food with the skin intact gives a decent amount of fiber after consuming them. Some of them contain almost 90% water in them such as watermelons, cucumbers and celery. Their objective is to make sure that stools do not get hard and it will avoid constipation. According to clinical research, in cases of non-prolapsing piles, fiber supplements can help to reduce the persistent symptoms of hemorrhoids such as bleeding by more or less 50%.
Foods to Avoid During Piles
Foods with little or no fiber can result in constipation and make the condition worse, indirectly leading to piles. Foods like cheese, milk and other dairy products should not be taken, as should meat, frozen and processed food. Spicy food, excessive salt, alcohol and caffeine can also make the condition worse in piles.
Stay Hydrated to Prevent Dehydration
Dehydration can result in constipation because water is necessary for the fiber to enable them to move smoothly through the digestive tract. Constipation and dehydration can make the symptoms of piles worse. Make sure to have an adequate amount of water and eat water based fruit to get rid of dehydration effectively.
Practice Healthy Toilet Habits
It is necessary to understand that your daily toilet habits are directly linked to hemorrhoids. Over straining while passing stool can give rise to the pressure on hemorrhoids and make the conditions worse. An urge to defecate should not be avoided, the holding of the stool can result in hardening of stool.
Consumption of adequate amount of water and fiber and regular physical activity along with healthy toilet habits can help you to prevent constipation in a natural way, also prevents the piles from getting worse.
People who sit and use their mobile phone on the toilet – prolonged sitting can also result in straining on the body and it can worsen the condition.
It is necessary to clean up properly after passing the stool to avoid infections and prevent the condition to get worse. Cleaning should be done in a gentle manner. A warm bath where the person sits in warm water for more or less 15 minutes can reduce the burning, itching and aching as well as while cleaning the region.
Apart from the previous factors, chronic digestive problems and obesity can also result in this condition. Lifestyle changes and management can help you to maintain a healthy weight along with regular and healthy bowel movements.
A competent homeopath will identify the main cause and symptoms of piles and will give you natural treatment options with ideal lifestyle management to eradicate the problem.
Note: Medicines mentioned here are for information purpose only. Kindly do not self-medicate.
Click the Whatsapp Button to Contact us.
You can write about your problem To Dr. Arsalan Rauf and receive a reply on How Homeopathy can help in treating your disease or illness.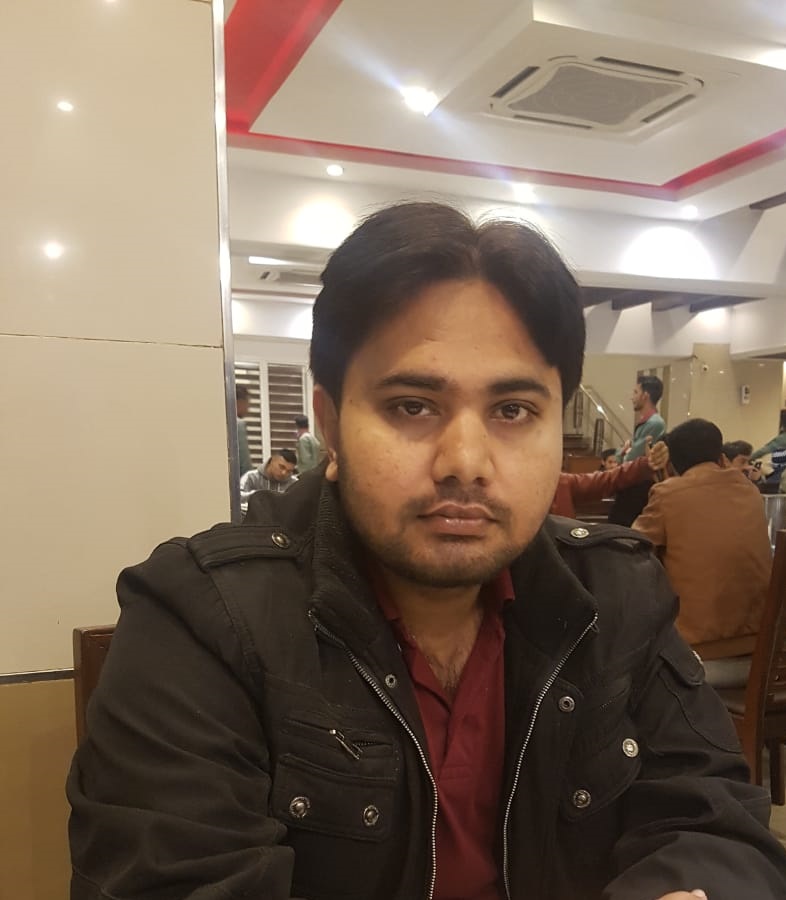 I had accomplished D. H. M. S in 2008, I have been into practice (in Rawalpindi & Islamabad) for more or less 14 years. During my practice, I have been treating acute as well as chronic disorders. I had also completed MHS (Masters of Human Sexuality) in 2014 from SAIHS. Covid-19, Dengue fever, Genetic Disorders, Auto-immune Diseases, Sexual dysfunctions and disorders in males as well as females attract my attention, therefore, I love to solve these cases.
Apart from Homeopathy, I am M.A in English Literature from Punjab University. I have been teaching English at Post Graduate National College Rawalpindi for 7 years. So I am holding two noble professions. I have written more than 7000 articles on different subjects. To be more specific I have authored different websites as well.