Homeopathic Medicines for Ingrown Toenail
What are Ingrown Toenails?
Ingrown toenails develop when the corners or the edges of the nails grow into the surrounding soft skin next to the nail fold, the medical term for this condition is onychocryptosis.
It causes swelling, pain and tenderness in the corner of the nail. The most affected part of is the big toe, however, it can develop on any foot.
What are the Causes of Ingrown Toenails?
If you wear ill fitted or tight shoes
Cutting your toenails either leaving the edges sharp or cutting the nails too short
An injury to the toenail
Genetic predisposition
Poor posture
Improper foot hygiene including not keeping feet dry or clean
Irregular toenails
Naturally curved toenails
Nail plate trauma due to dropping of objects on the toenail
Stubbing your toenail
Excessive use of feet due to athletic activities such as kicking a ball repeatedly, kickboxing etc as a result it causes ingrown nail
Nail deformities caused by certain medical conditions
Abnormally shaped nail bed
Wearing too tight socks and stockings
What are the Sign and Symptoms of Ingrown Toenails?
The surrounding skin of the affected nail is red, swollen and painful and it is tender in nature. Furthermore, the tissue surrounding the nail may develop an infection, resulting in white or yellow pus discharge. In most cases, the big toe gets affected. Bleeding may arise too.
What are the Risk Factors?
The risk factors that can result in ingrown nail are:
Kidney problems
Heart problems (result in inflammation of the legs)
Soft or bony tumors of toes
Too small or too large shoe gear
Abnormal gait
Foot deformities including bunions, flat foot, hammertoes, congenital toenail deformity abnormally long toes
Hyperhidrosis (excessive sweating of feet)
What are the Complications?
If an ingrown toenail left untreated it can result in nail infection and progress to loss of blood flow to the infected area, foot ulcer, open sores, scarring of nail borders and surrounding skin.
An ingrown nail can also cause tissue death and tissue decay where infection develops (cellulitis).
Toenail infection that occurs because of ingrown nail can also result in bone infection (osteomyelitis).
Diabetes can cause more complications in ingrown nail even the small cut may rapidly get infected due to the lack of the blood flow and the sensitivity of the nerve.
Lichen planus can also affect almost 10 percent of the cases of ingrown toenails. It results in splitting, thinning, grooving, ridging of the nails.
How to Diagnose it?
The diagnosis of ingrown nail can be done by keeping in view all the causes and medical history of the person. X-ray can also be performed to determine the deepness of the nail that has grown into the skin. The same method can also be used to determine the ingrown nail caused by an injury.
What are Side Effects of Conventional Treatment?
The conventional mode of treatment suggests oral antibiotics for an ingrown toenail such as erythromycin, cephalexin to treat ingrown nail develop due to nail infections or cellulitis. The most common side effects of these medicines are diarrhea, vomiting, nausea, vaginal itching, headache, rash and stomach pain etc.
The surgery will definitely remove the ingrown nail immediately but there are high chances of recurrence of ingrown nail too. These procedures are painful for the person because it needs stitching and scar formation. That is why homeopathic mode of treatment is an ideal choice for such persons.
Homeopathy and Ingrown Toenails
Homeopathic treatment for ingrown toenail offers certain homeopathic remedies that relieve the symptoms such as swelling, pain and tenderness around the skin surrounding the toenail. Furthermore, these remedies also clean the pus discharges with ingrown nails, they are safe and devoid of side effects because they are extracted from natural substances.
The recurrence may follow if ingrown toenail is not treated properly. Homeopathy for ingrown toenails is an effective treatment that provide relief to the symptoms associated with the condition including pain and swelling. The appropriate treatment should be done to avoid recurrence.
Homeopathic Remedies for Ingrown Toenail
Homeopathic medicines for ingrown toenails treatment are Magentis Polu Australis, Silicea, Graphites Naturalis, Myristica Sebifera and Acidum Nitricicum.
Magnetis Polus Australis – For Ingrown Nail with Pulsating Pain
Magnetis Polus is an ideal choice for ingrown toenail treatment when it is associated with extreme pain. Additionally, it also has pulsating, sharp pain and soreness around the affected area.
Silicea and Myristica – Homeopathic Treatment for Ingrown Toenail with Pus Discharges
Homeopathic medicine Silicea has a common name that is, pure flint and it is a leading homeopathic medicine in mineral kingdom and it is obtained from chemical compound silicon dioxide. The origin of the word Silica is from Latin word Silex indicating silicon oxide. It is prescribed in cases of pus formation.
Homeopathic medicine Myristica Sebifera is taken from Brazilian plant Ucuba related to the family of Myristicaceae. This medicine contains great antiseptic features and has the capabilities of treating suppurative and ulcerative conditions of cellular tissue and periosteum. Myristica not only hasten the process of suppuration but also shortens the span of suppuration. It is an ideal remedy to consider in cases of treating suppurative and inflammatory stages.
Myristica and Silica are the ideal homeopathic medicines for ingrown toenails when there is a pus discharge in the affected nail with an infection is present. These remedies provide relief to the pain and clear up the pus discharges in cases of ingrown toenail.
Graphites Naturalis – Homeopathy for Ingrown Toenail with Thick Nails
Homeopathic medicine Graphites also has a name that is Black Lead Plumbago taken from the crushed grain of purest black lead. The prover of this homeopathic medicine was Dr. Samuel Hahnemann and it is regarded as one of the best homeopathic remedies for skin complaints and ingrown toenail. It is highly suggested in the healing of ingrown toenails where the nails of the affected person are thick and rough in nature.
Nitric Acid – Homeopathic Medicine for Ingrown Toenail with Splinter-like Sensation
Acidum Nitricum is a homeopathic medicine that belongs to the mineral kingdom. It is made from the mixture of sodium nitrate and sulphuric acid. The use of Nitric Acid is recommended when the ingrown toenails result in splinter-like sensation in the nail. The person who requires this medicine has yellow, curved and distorted nails.
Hepar Sulphuris Calcareum – Homeopathic Treatment for Ingrown Toenail with Nail Infection
Hepar Sulphuris commonly famous for calcium sulphide is a medicine made from oyster shells. It is usually prescribed in ingrown toenails when it is accompanied by nail infection. The affected area may have severe splinter-like pain. Hepar Sulph also hastens the pus formation and shortens its span. When pus discharge is yellow, thick and offensive in nature, this medicine works wonders there.
Teucrium Marum Verum – Homeopathic Medicine for Nail Groove with Suppuration
Homeopathic medicine Teucrium is commonly known as Cat Thyme and it belongs to the genus of the mint family. The plant of this family is very fragrant and it is native of western Mediterranean and Spain. This medicine is produced from the harvested part of the plant that is chopped gently and crushed. After doing so, it is mixed in alcohol. This remedy acts well in cases of ingrown toenail when it is associated with suppurated toenail.
How to Manage Ingrown Toenail
There are some natural ways to take care ingrown nails:
Soak the foot in warm, soapy water 2-3 times a day and it will keep the area clean and bacteria-free.
Apply apple cider vinegar with diluted purified water or soak the foot in warm water and add a quarter cup of cider vinegar
Do not wear heels, tight shoes and use comfortable footwear to avoid pressure on the affected area
Note: Medicines mentioned here are for information purpose only. Kindly do not self-medicate.
Click the Whatsapp Button to Contact us.
You can write about your problem To Dr. Arsalan Rauf and receive a reply on How Homeopathy can help in treating your disease or illness.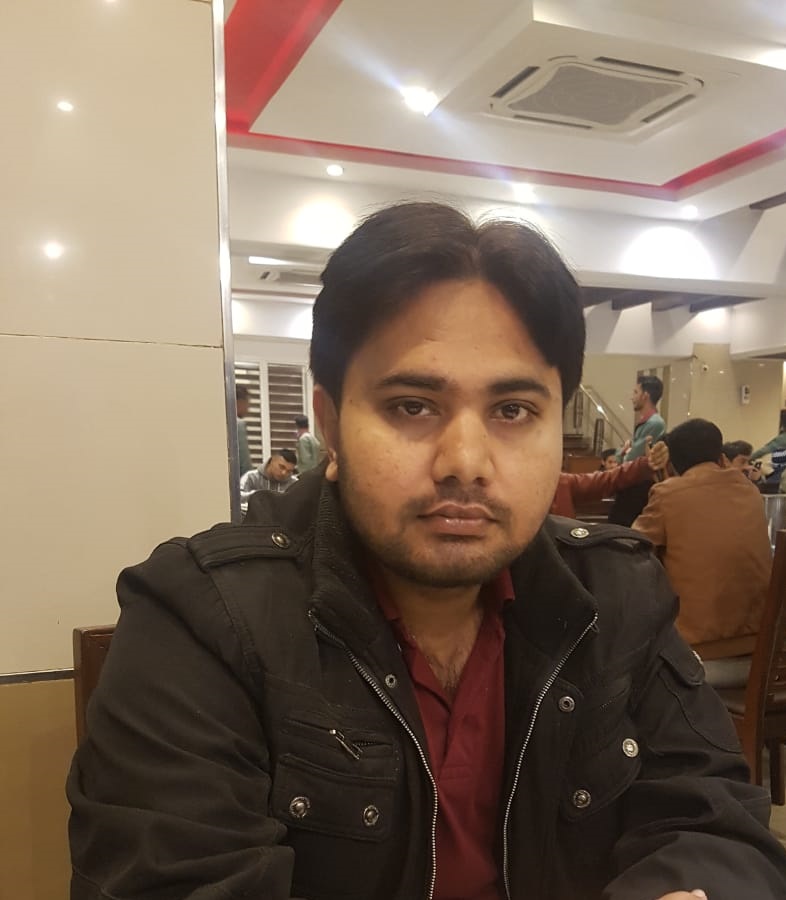 I had accomplished D. H. M. S in 2008, I have been into practice (in Rawalpindi & Islamabad) for more or less 14 years. During my practice, I have been treating acute as well as chronic disorders. I had also completed MHS (Masters of Human Sexuality) in 2014 from SAIHS. Covid-19, Dengue fever, Genetic Disorders, Auto-immune Diseases, Sexual dysfunctions and disorders in males as well as females attract my attention, therefore, I love to solve these cases.
Apart from Homeopathy, I am M.A in English Literature from Punjab University. I have been teaching English at Post Graduate National College Rawalpindi for 7 years. So I am holding two noble professions. I have written more than 7000 articles on different subjects. To be more specific I have authored different websites as well.