Best Homeopathic Remedies for ITP – Thrombocytopenia Treatment
What is Idiopathic Thrombocytopenic Purpura?
It is a difficult task to identify ITP. Purple-colored spots and patches will occur on your skin, organs and membranes as well. We can also include the lining of the mouth. We can also either call them blood spots or hemorrhages. It will occur when the small blood vessels under your skin will leak. ITP is an auto-immune disorder that encompasses platelets and it leads to increased bleeding and bruising on the body. We can also call it Idiopathic Thrombocytopenic Purpura because it is another or full term of ITP.
As a doctor, we are aware of the fact that platelets are blood components which you can find along with red and white blood cells. The bone marrow produces these cells. Platelets are helpful in the clotting of the blood. The normal range of platelets in a healthy human being is from 150000 to 450000 per cubic millimeter.
A person who is suffering from ITP has platelet count as low as 20,000 or less than that. This disorder is more common in children than in adults. Women also develop ITP more likely. Thrombocyte is an alternative name of platelets and thrombus is also called a clot.
We can divide ITP (Idiopathic Thrombocytopenic Purpura) into two types:
1: Acute ITP: Children can easily suffer from acute ITP by following a viral infection. At times, it is a self-limiting immune response of the body and child is fine within 2-6 months. He does not require any treatment for it.
2: Chronic ITP: If it remains present for 6 months or longer, it is called chronic ITP. Chronic ITP is more common in adults. It can cause after a viral infection by using different drugs and during pregnancy. It can also occur because of the auto-immune response of the body.
Causes of ITP (Idiopathic Thrombocytopenic Purpura):
The name of ITP suggests that idiopathic, it means unknown cause. Medical science is unable to identify the main cause of ITP. But after going through various researches and studies, there are some possible causes of ITP.
An insect bite can cause poisonous blood and it may lead to the destruction of platelets.
There is a chance that side effects of antibiotics may stop the development of platelets in the bone marrow.
If you have chronic inflammation of the kidneys, it will also lead you to low platelet counts.
After-effects of different epidemics may lead to ITP including Typhoid, Dengue and Malaria fever.
Enlargement of the spleen.
Abuse of drugs.
Snake bites or killing of snakes.
HIV.
Chemotherapy
Radiotherapy
Hepatitis
Decreased Production
Vitamin B12 or folic acid deficiency
Leukemia
Sepsis, systemic viral or bacterial infection
Decreased production of thrombopoietin by the liver in liver failure
Dengue fever can cause thrombocytopenia by direct infection of bone marrow megakaryocytes, as well as immunological shortened platelet survival.
Hereditary syndromes.
Whatever the causes of ITP you can get over ITP by using the best homeopathic remedies for ITP (Idiopathic Thrombocytopenic Purpura)
Signs and Symptoms of Idiopathic Thrombocytopenic Purpura
Usually, an individual person who is suffering from ITP is devoid of symptoms. When the level of platelets starts getting low then you may observe these signs and symptoms.
Bleeding from nose
Bleeding from gums
Heavy menstruation
Prolonged bleeding from cuts or injuries
Fatigue
Pinpoint bleeding spot on skin
Bleeding during surgery or after dental work
Blood in urine or stool
Whatever the signs of ITP you can get rid of ITP by using the best homeopathic remedies for ITP (Idiopathic Thrombocytopenic Purpura)
How to Diagnose ITP (Idiopathic Thrombocytopenic Purpura)
A complete blood count (CBC) can determine the values of platelets in the blood. If you are facing ITP, the value of RBC's and WBC's will remain normal and only platelets will decrease. If the causes of low blood count remain unclear, a bone marrow biopsy is suggested.
After keeping in view the medical history of a patient and completing the physical examination, the doctor may advise the following tests:
CBC (complete blood picture)
ESR (Erythrocyte sedimentation rate)
Blood Smear (to confirm the platelet count by observing under the microscope)
Bone marrow examination
After completing the diagnosis, you can get treatment by homeopathic medicines. It is because the treatment of low blood count or ITP is available in homeopathy.
ITP most frequently asked questions
Q: Does a patient with ITP must need hospitalization?
A: Usually, a patient who suffers from ITP does not need hospitalization. If the patient has severe mucosal bleeding he urgently needs medical attention. After complete checkup of the patient, analytical tests and remedial decisions can be made.
Q: What is a safe level of platelets count?
The normal range of platelets in a healthy human being is from 150000 to 450000 per cubic millimeter.
Q: Does an acute ITP come back?
A: Usually, the reversion of ITP in acute cases seldom happens. But there is a minor chance of setback of ITP. If ITP comes back, you should consult your doctor with your complete medical history to seek help.
Q: Does lifestyle and eating habits also have an effect on your platelet level?
A: Yes, a bad lifestyle can affect your platelets including no exercise and living in a polluted area. It also includes social problems, financial crises and eating unhealthy food can lead to low platelet count.
Homeopathic remedies for ITP (Idiopathic Thrombocytopenic Purpura)
Lachesis:
Lachesis is one of the best homeopathic remedies for ITP. The patient gets bluish as well as blackish bruises and trembling tongue like a snake is the main symptom of Lachesis.
Crotalus Hor:
It is another homeopathic medicine for ITP treatment. It is useful if the skin of the patient is dry. In this remedy, we can find the lack of sweating.
Phosphorus:
It is also one of the top homeopathic remedies for ITP if symptoms are matching with the patient. They are fond of cold things and afraid of platelets drop. The patient has black, greenish and bluish bruises on the body as well.
There are some other homeopathic medicines available which you can use according to the symptoms. If you are looking for homeopathic treatment for ITP you can also consider Acetic Acid, Arsenic Album, Trinitrotoluene and Cinchona officinalis.
So there is a lot of information available on the internet about ITP. It is due to the fact that there are several people who are facing this problem. But homeopathic medications have 100% success ratio or successful results in ITP. If you are looking for best homeopathic remedies for ITP, you should contact us and get a piece of advice.
Foods not to eat in ITP
Stay away from all beverages or preservative foods
We suggest that do not use drugs like aspirin it can affect your platelet count.
Avoid heavy drinking or excessive use of alcohol because it can slow the production of platelets.
Do not take part in sports that are hard including hockey, soccer, baseball and wrestling etc.
Also, minimize the usage of salt in your meal.
Avoid chemical interaction including smelling perfumes, soaps and shampoo.
Note: Medicines mentioned here are for information purpose only. Kindly do not self-medicate.
Fill in the Comment Form below.
You can write about your problem To Dr. Arsalan Rauf and receive a reply on How Homeopathy can help in treating your disease or illness.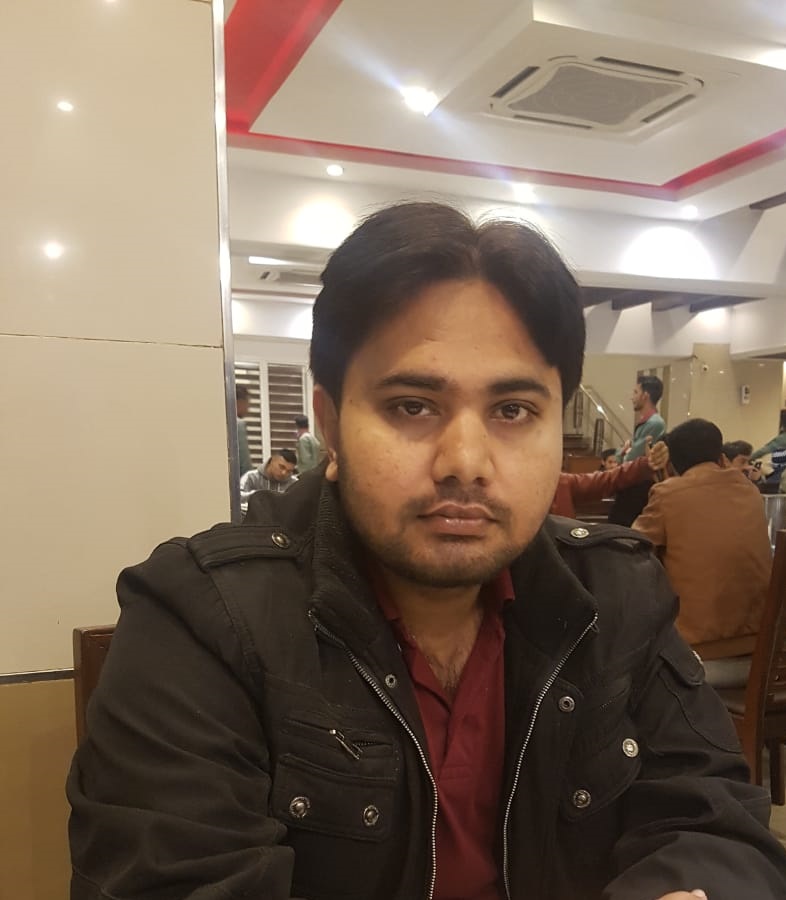 I had accomplished D. H. M. S in 2008, I have been into practice (in Rawalpindi & Islamabad) for more or less 14 years. During my practice, I have been treating acute as well as chronic disorders. I had also completed MHS (Masters of Human Sexuality) in 2014 from SAIHS. Covid-19, Dengue fever, Genetic Disorders, Auto-immune Diseases, Sexual dysfunctions and disorders in males as well as females attract my attention, therefore, I love to solve these cases.
Apart from Homeopathy, I am M.A in English Literature from Punjab University. I have been teaching English at Post Graduate National College Rawalpindi for 7 years. So I am holding two noble professions. I have written more than 7000 articles on different subjects. To be more specific I have authored different websites as well.