Best Homeopathic Remedies for PCOS – Treatment in Homeopathy
In this article of Homeo Expert, we shall discuss the best Homeopathic remedies for PCOS. First of all, we should have knowledge about PCOS.
Best Homeopathic Remedies for PCOS – Treatment in Homeopathy
We refer to PCOS as Poly Cystic Ovarian Syndrome. It also has a synonym that is, PCOD. PCOD stands for Poly Cystic Ovarian Disease. Therefore, we can say that it is a disease in which there are multiple cysts found in the ovaries. The hormones of the patients who have PCOD or PCOS are abnormal. It results in irregular menses, prolonged menses and infertility are an indication of a Polycystic ovarian syndrome.
Causes of PCOS or PCOD
The main cause of PCOS is hormonal changes or hormonal imbalance. One hormone changes another and that will change another.
1: Raised Level of Testosterone, Androgens or "male hormones", though women can produce a few androgens. If a woman has higher androgen levels than normal levels, it can prevent the ovaries to release an egg during the menstrual cycle. Theca cells produce excessive androgen. It can happen due to excess levels of insulin or increased luteinizing hormone (LH) levels.
2: Raised levels of luteinizing hormone (LH) – due to the increase of this hormone production from the Pituitary gland. It may cause a negative or abnormal effect on the ovaries if the LH levels are high.
3: If the level of Sex Hormone-Binding Globulin (SHBG) is low in the blood. It is a protein in the blood which is related to testosterone and it can reduce the effect of testosterone.
4: a Raised level of prolactin hormone is another cause of PCOS or PCOD. Prolactin hormone stimulates the breast glands in order to produce milk in pregnancy.
5: High level of insulin can also cause this disease. If you are insulin resistance and your ability to use insulin is not up to the mark. If there are excess levels of insulin circulating in your bloodstream. It can affect your ovaries by increasing the production of androgen. It will interfere in the process of ovulating.
6: Additionally, you can also get it inheritance, it means that if your mother or sister is suffering from PCOS. You will have it too.
7: Obesity or overweight is another factor in the development of PCOS or PCOD. As we know that a person who gains weight becomes insulin resistant. Fatty tissues will generate estrogen which can disrupt ovulation process.
Symptoms of PCOS or PCOD
Usually, the patient suffers from the following symptoms.
There are various hormones in the body which regularize all systems including the reproductive system. If the system is not working properly, the ovaries will start producing male hormones. It includes male reproductive hormone androgens which lead to the failure of egg formation. The absence of ovulation and the excess of androgen may lead to infertility. After going through all the previous discussion, we come to know that the hormonal malfunctioning is the root cause of PCOS or PCOD.
Homeopathic remedies for PCOS or Polycystic Ovarian Syndrome are available to get rid of hormonal disturbances. Homeopathic medicines will bring back everything to normal condition as well.

Diagnosis of PCOS or PCOD
1: First of all, you need to take the typical history of a patient. Ask about irregular or regular menses and heavy or limited menstrual flow etc.
2: Secondly, you need to notice her physically. Obesity and excessive facial and body hair lead to high androgen levels.
3: Thirdly, you can confirm the diagnosis by doing a vaginal ultrasound. The ultrasound will show that both ovaries are enlarged which is accompanied by multiple small cysts. You can find those cysts in the form of the necklace along with the borders of an ovary.
4: Lastly, you should go through the blood levels of hormones
High LH (luteinizing hormone) with normal FSH (follicle stimulating hormone)
Androgens levels
Fasting cholesterol and triglyceride levels
Glucose tolerance test
ANTI- PCOS or PCOD DIET:
Poly Cystic Ovarian Syndrome is a common hormonal disorder that occurs in one out of ten women. Women face unusual growth on the body, irregular menses and most of them gain weight as well. There are several women who do not have any symptoms and holds normal body along with cysts. PCOS or PCOD is running into families and the patients need adequate diet and exercise for recovery.
What to do and what not to do in PCOD or PCOS
The diet of the patient should be full of fruits and vegetables. Avoid dairy products as much as you can.
You can take small pieces of chicken and fish but avoid red meat.
Drink water 2-3 liters per day and you can also use coconut water, vegetable soups and buttermilk. Avoid sugary foods or products.
Add unsaturated fat to your diet and get rid of saturated fats. Additionally, check the label of the product before buying it.
You can eat whole wheat products but you need to avoid maida and suji.
Add brown rice to your diet and avoid white rice. Red rice is replete with antioxidants, therefore, you can use them as a substitute.
Include natural herbs in your diet such as coriander, cinnamon and methi seeds.
Accept walnuts and almonds and reject cashews.
Points to Ponder
Say yes to salads and no to pickles and also maintain a low salt diet. Additionally, you should eat small meals throughout the day.
Exercise for twenty to thirty minutes on daily basis including yoga and meditation.
Never skip your breakfast and avoid junk food. Get adequate sleep and avoid the stress.
Homeopathic treatment for PCOS or PCOD Polycystic Ovarian Syndrome
PCOS is curable if you use homeopathic remedies for PCOS. Homeopathic treatment for PCOS is safe and devoid of side effects. We choose homeopathic medicines for PCOD according to the symptoms. We have to go through physical and mental areas thoroughly to prescribe the best homeopathic remedies for PCOS. The process of complete cure needs time because it will not be cured in a jiffy. It needs entire observation regarding the change of symptoms in the affectees. Additionally, they will also require follow-ups.
So we shall discuss the best homeopathic remedies for PCOS one by one.
Top Homeopathic remedies for PCOS or PCOD Polycystic Ovarian Syndrome
Pulsatilla is a Homeopathic medicine for suppressed menses for long duration
Pulsatilla is one of the natural homeopathic remedies for PCOS. If a woman is suffering from suppressed periods for a long duration along with PCOS, it is the best medicine. In this medicine, when the menses appear are extremely painful. This homeopathic medicine will remove the obstacles and bring back the menses to flow normally. It gives rise to the power of body in order to remove the obstacles. It is the best medicine for girls in puberty who suffer from PCOS accompanied by irregular periods. The patient of Pulsatilla seeks open and cool air and it gives relief to the patient. In mental symptoms, the nature of the patient is sensitive and weeping tendencies are also available. The patient starts crying at a slight instance and gets better if someone consoles her.
Natrum Mur is another remedy for PCOS or PCOD with irregular or suppressed menses.
Sepia is one of the best remedies for PCOS or PCOD
Sepia holds the top position among all the homeopathic remedies for the treatment of PCOS or PCOD. The period's symptom for Sepia is late or insufficient menses. The ovaries are replete with fluid-filled cysts. Sepia helps to regulate the cycle of periods so they appear at the expected time. It is also helpful in the treatment of infertility if it happens due to Polycystic Ovarian Syndrome. Sepia can also control the excessive growth on the face including upper lips. In addition, there are some other symptoms such as sensitivity to cold air and strange behavior towards dear ones.
Calcarea Carb is a Homeopathic medicine for prolonged and profuse periods
Calcarea Carb is one of the best homeopathic remedies for PCOS. In Calcarea Carb, a woman with PCOS suffers from prolonged and profuse periods. If a woman is bulky or heavy who is suffering from PCOS, she also requires this medicine. Calcarea Carb is also helpful in reducing the excessive weight of the patient. The physical symptoms of this medicine include excessive sweating on the head. Secondly, she is extremely sensitive from cold air. She also has a desire for boiled eggs and chalk.
Thuja Occidentalis is used in Homeopathic treatment for retarded periods
Thuja is considered as one of the most helpful homeopathic remedies for PCOS or PCOD. It works effectively if a woman has PCOS and retarded periods with multiple cysts in ovaries. Thuja can dissolve the abnormal growth or accumulation occur anywhere in the body. It is also helpful in those cases where the excessive growth of hair is present on unusual parts.
Homeopathic medicines Sulphur and Silicea are used for treating acne or pimples in PCOS
Sulphur and Silicea are at home in treating acne or pimples if a woman is suffering from PCOS. Sulphur gives the best result in different cases of acne. Homeopathic expert considers Silicea when acne consists of pus and deep rooted.
Note: Medicines mentioned here are for information purpose only. Kindly do not self-medicate.
Fill the Comment Form below.
You can write about your problem To Dr. Arsalan Rauf and receive a reply on How Homeopathy can help in treating your disease or illness.
Related Searches
homeopathic remedies for PCOS,
homeopathy for PCOS,
natural remedies for PCOS,
polycystic ovary syndrome natural treatment,
homeopathic medicine for pcos,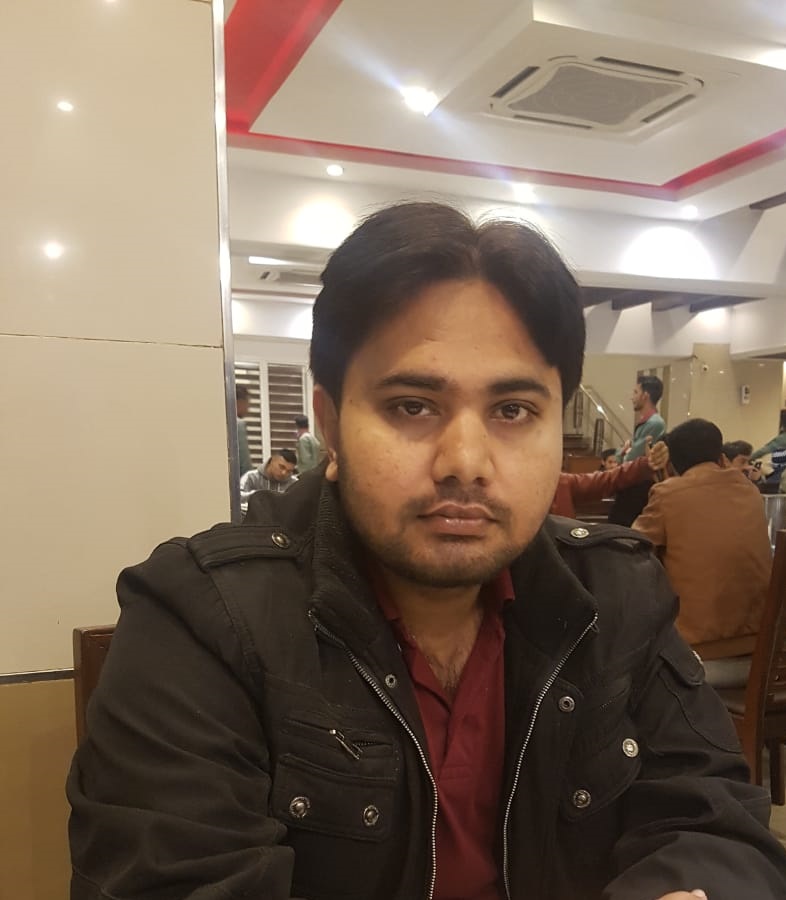 I had accomplished D. H. M. S in 2008, I have been into practice (in Rawalpindi & Islamabad) for more or less 14 years. During my practice, I have been treating acute as well as chronic disorders. I had also completed MHS (Masters of Human Sexuality) in 2014 from SAIHS. Covid-19, Dengue fever, Genetic Disorders, Auto-immune Diseases, Sexual dysfunctions and disorders in males as well as females attract my attention, therefore, I love to solve these cases.
Apart from Homeopathy, I am M.A in English Literature from Punjab University. I have been teaching English at Post Graduate National College Rawalpindi for 7 years. So I am holding two noble professions. I have written more than 7000 articles on different subjects. To be more specific I have authored different websites as well.