Homeopathic Remedies for Bleeding Gums
What are Bleeding Gums?
It is a sign or symptom that you have or may develop a gum disease but it can also indicate other health issues. At times, bleeding from gums can occur while brushing your teeth in a harsh or rough manner. Ill fitting dentures or improper flossing can also cause gum bleeding. In case of frequent or recurrent bleeding from gums can be an indication of a serious health problem. That is why it is essential to find the reason behind it.
What are the Symptoms of Bleeding Gums?
Swollen gums
Loose teeth
Receding gums
What are the Causes of Bleeding Gums?
Dental care is necessary, otherwise, they can become the main reason of bleeding gums. People suffering from Gingivitis and periodontitis are more likely to get bleeding gums.
Periodontitis (Serious Gum Infection)
Leukemia (blood cancer)
Hemophilia (it is because blood does not clot in a normal way)
ITP (Idiopathic Thrombocytopenic Purpura), deficiency of cells that help the clotting of blood
Brushing too hard
Low platelet count
Hormonal changes during pregnancy
Use of blood thinners
Tooth cavities
If your toothbrush is hard
Vitamin Deficiencies:
Deficiency of vitamins can also lead to the bleeding gums. It includes vitamin C and vitamin K.
Who is at Risk of Bleeding Gums?
Age: when the age increases the chances of gum disease also increases
Certain Medications: medicines including anti-depressants, heart medications and oral contraceptives can also lead you to bleeding gums.
Poor Oral Hygiene
Tobacco use
Poor nutrition
Homeopathic Remedies for Bleeding Gums
In homeopathy, there are a number of remedies to cure the problem of bleeding gums. In addition, homeopathic medicines for bleeding gums also help the patient to manage the attended symptoms including pain, swelling, tenderness, pus discharge from the gums and sensitivity of the gums. These remedies are devoid of side-effects because they are made of natural origin and safe to use. Their objective is to eradicate the main cause behind the bleeding of gums and make sure a good recovery. The best homeopathic remedies to cure bleeding gums are Merc Sol, Phosphorus, Kreosote, Hamamelis and Bovista.
Merc Sol – Homeopathic Medicine for Bleeding Gums with Gum Infection or Inflammation (Gingivitis)
Merc Sol is the best homeopathic medicine for bleeding gums in cases of gum infection or inflammation aka Gingivitis. The gums of the patient are red, swollen and painful to touch in cases where the patient needs this medicine. Swelling of the gums mostly occur at night and there is a burning sensation in the gums with pain and swelling. The gums are receding, spongy and may be partly destroyed along with the loosening of the teeth. Furthermore, there is a putrid, fetid odor from the mouth is also present. There is copious saliva in the mouth as well. Along with above symptoms, metallic taste in the mouth is also observed.
Kreosotum – Homeopathic Remedy for Bleeding Gums from Inflammation
Kreosote is another top rated homeopathic remedy to cure bleeding gums due to gum inflammation. The gums of the person are soft, bluish red, puffy, inflamed and may be ulcerated. Bleeding from the gums of the person is dark red and slightly coagulated in nature. Teeth pain and decaying of the tooth may also be present.
Silicea – Homeopathic Treatment for Gums that Ooze Blood and Pus Due to Gum Infection
Silicea is another homeopathic remedy for gums that ooze blood and pus because of gum infection. The gums of the person are inflamed, sore and very sensitive. Gums cannot bear the slightest pressure. Along with the above symptoms, the looseness of the teeth may also be noted. The tooth may be decayed along with pain especially at night and it can be tearing and throbbing in nature.
Hepar Sulph – Homeopathic Medicine for Bleeding and Tender Gums
Homeopathic remedy Hepar Sulph is beneficial for bleeding and tender gums. Bleeding and pain from the gums occur from slight touch. The gums have a pain that is throbbing in nature. Furthermore, ulcers also occur on the gums and the taste of the mouth is bitter in nature.
Natrum Mur – Homeopathic Remedy for Inflamed Gums with Bleeding
Natrum Mur is another homeopathic medicine for swollen gums with bleeding. In addition to swollen gums, swelling of cheeks is also present. The gums are sensitive to both warm and cold things. There is a burning sensation in the gums which is felt while eating. Ulcers on the gums are present and they are painful in nature and hurt the patient day and night.
Phosphorus – Homeopathic Treatment for Gums that Bleed on Touching
Homeopathic medicine Phosphorus works well in cases of bleeding gums that occur after the slight touch. The bleeding from gums is profuse and the teeth may get loose from the gums. Gums may be swollen and ulcerated as well. This homeopathic remedy is also prescribed for persistent bleeding that occurs after tooth extraction.
Hamamelis – Homeopathic Medicine for Bleeding Gums when Blood is Dark fluid
Homeopathic remedy Hamamelis is made from fresh bark of twigs and root of a plant called Hamamelis Virginica. It belongs to the natural order Hamamelidaceae. It is useful for bleeding from the gums when it is dark fluid in nature. The gums of the person are swollen, sore and spongy and they are also painful too. Exhaustion and weakness may associate bleeding from the gums and it indicates the usage of this medicine.
Bovista – Homeopathic Remedy for Gums that Bleed Easily
Bovista is another useful homeopathic treatment for the problem of easily bleeding gums. The patient of this medicine tends to have frequent episodes of bleeding from the gums. Bleeding from gums even start from sucking. Homeopathic medicine Bovista is an ideal medicine for bleeding from gums where it is marked at night time. It is another homeopathic remedy which is recommended for controlling bleeding that follows tooth extraction.
Carbo Veg – Homeopathic Medicine for Bleeding from Gums on Cleaning Teeth
This homeopathic remedy treats the cases of bleeding gums that occur upon cleaning teeth. The gums of the person are painful and sensitive. The pain can also be observed while chewing. Gums may also develop ulcers. There may be associated symptoms of looseness of teeth and receding of gums in cases where Carbo Veg works well.
Calcarea Carb – Homeopathic Remedy For Bleeding Gums with Stitching/Pulsating Pain
Calcarea Carb is also highly recommended for bleeding gums accompanied by pulsating/stitching pain in gums. The gums are inflamed with swelling of the cheeks. Along with these symptoms, foul odor from the mouth may also occur.
How to Prevent Prevent Bleeding Gums
Brush often (twice a day)
Floss daily
Avoid tobacco use
Maintain a healthy lifestyle
Note: Medicines mentioned here are for information purpose only. Kindly do not self-medicate.
Fill the Comment Form below.
You can write about your problem To Dr. Arsalan Rauf and receive a reply on How Homeopathy can help in treating your disease or illness.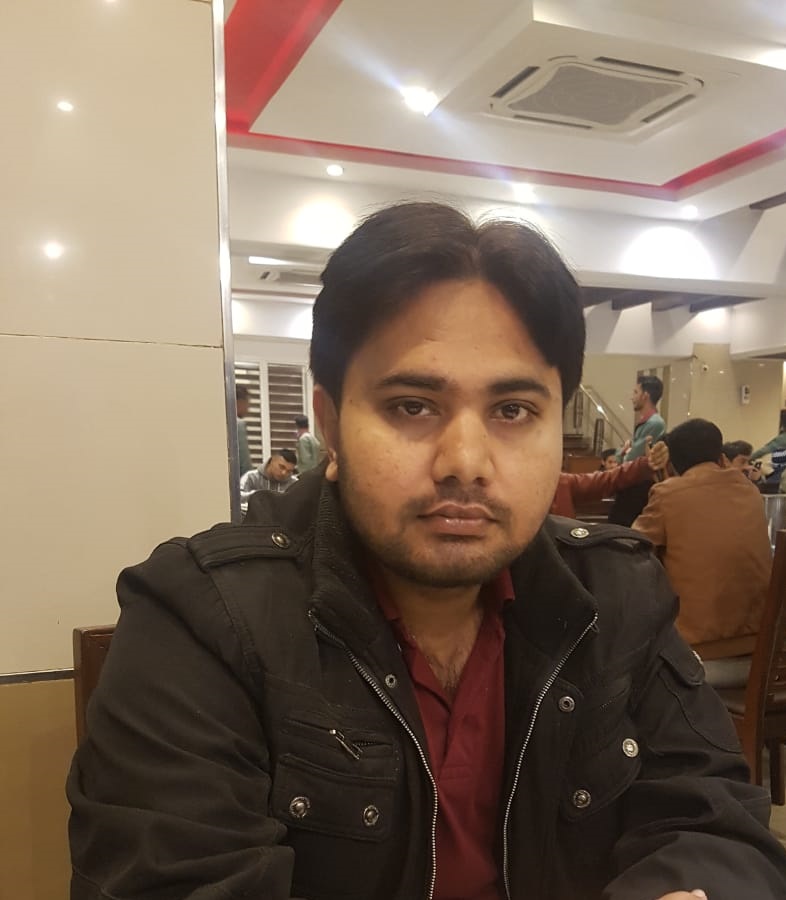 I had accomplished D. H. M. S in 2008, I have been into practice (in Rawalpindi & Islamabad) for more or less 14 years. During my practice, I have been treating acute as well as chronic disorders. I had also completed MHS (Masters of Human Sexuality) in 2014 from SAIHS. Covid-19, Dengue fever, Genetic Disorders, Auto-immune Diseases, Sexual dysfunctions and disorders in males as well as females attract my attention, therefore, I love to solve these cases.
Apart from Homeopathy, I am M.A in English Literature from Punjab University. I have been teaching English at Post Graduate National College Rawalpindi for 7 years. So I am holding two noble professions. I have written more than 7000 articles on different subjects. To be more specific I have authored different websites as well.