Homeopathic Medicine for Ear Infection – Treatment in Homeopathy
In this post, I shall discuss the best homeopathic medicine for ear infection or top homeopathic remedy for ear infections.
Best Homeopathic Medicine for Ear Infection – Homeopathic Treatment for Ear Infection
What is Ear Infection?
The swimming season may end up with a common cold or ear pain. Common cold can also give you earache. Ear infections can affect the outer ear as well as the middle ear. The ear infection occurs due to viral, bacterial or fungal agents. The medical term for outer ear infection is otitis externa. One can engage outer ear infection from swimming in polluted water or from damaging the skin in the outer ear by putting objects in the ear including ear buds, pen or a key. The medical term for middle ear infection is otitis media. The middle ear infection is a result of nose or throat infection. Cold and throat infections trap the middle ear to the infections. The infection from the throat travels to the middle ear with the help of Eustachian tubes. Eustachian Tubes connect the throat to the middle ear.
Symptoms of Ear Infections
Symptoms in Children:
Ear pain when lying down
Acting more irritable than usual
Crying more than usual
Fever 100 F or higher
Difficulty hearing or responding to sounds
Loss of appetite
Loss of balance
Drainage of fluid from the ear
Adults:
Causes of Ear Infection
Bacteria or virus in the middle ear
Smoking
Changes in air pressure
Infections as a result of Flu, Allergy and cold.
Risk Factors
Children between 6 months and 2 years due to poorly developed immune system.
Infant Feeding. Babies who drink milk from a bottle while lying down prone to ear infections.
Poor air quality. Exposure to high levels of air pollution and tobacco can lead to ear infection.
Seasonal factors. Seasonal allergies and when cold and flu are prevalent can increase the risk.
Homeopathy & Ear Infection
The biggest advantage of using homeopathic remedies for ear infections promise over conventional cures is that they work on the holistic approach to treat not only the symptoms but also eradicate the root cause of the infection.
Merits of homeopathic medicines in treating ear infections:
Homeopathic mode of treatment gives complete recovery from ear infections. Homeopathic remedies for ear infection are natural and devoid of side effects. They boost the natural defense system of the body to fight with the infectious process. Homeopathic remedies also give immunity against engagement with ear infection in the future. They can discharge from the ear, effectively manage the pain and also fever associated with ear infection. They also give a shield in preventing complications resulting from ear infection such as ear drum perforation, mastoiditis and hearing loss.
Recommended homeopathic medicines for ear infections:
Belladonna, Kali Mur, Calcarea Sulph, Merc Sol are highly recommended homeopathic remedies for ear infections. Belladonna is prescribed when acute pain appears from the ear infection. Kali Mur is one of the best homeopathic remedies for ear infection along with white color ear discharges. Merc Sol is helpful when the ear discharges are blood stained and offensive. Homeopathic medicine Calcarea Sulph is the last suggested medicine for ear infection with yellow colored ear discharges.
Homeopathic Remedies for ear infections to relieve acute pain in ear:
Belladonna and Chamomilla are two wonderful homeopathic medicines to relieve acute ear pain during ear infections.
Belladonna is prescribed when the pain and sensitivity in the ear are present. Pain is severe, pulsating and throbbing in nature. It is also an ideal medicine when the ear infection has followed throat infection.
Chamomilla works well when the earache is of a stitching nature. Even a slight touch makes the condition worse. Pressure in the ears with stoppage sensation also present. Pain can make the patient irritable and angry.
Read more:
Calcarea Sulph, Pulsatilla and Kali Mur for Ear Infection with ear discharges:
Pulsatilla, Calcarea Sulph and Kali Mur are highly recommended homeopathic medicines for ear infections with ear discharges.
Kali Mur is another homeopathic medicine for ear infection when the ear discharges are white in color.
Calcarea Sulph is ideal homeopathic medicine for ear infection with thick yellow ear discharge. Homeopathic medicine Pulsatilla is used for ear infection when the discharges are green colored.
Homeopathic Remedy for ear Infection with pus discharges:
Hepar Sulph, Silicea and Merc Sol are top rated homeopathic remedies for ear infection with pus discharges. Hepar Sulph and Silicea are ideal natural homeopathic remedies for ear infection that help in pus absorption. Mer Sol is prescribed when the ear infection is accompanied by pus discharge and blood also starts oozing from the ear.
Homeopathic Medicine for ear infection with offensive ear discharge:
Tellurium and Psorinum are ideal homeopathic remedies for ear infections when the ear discharge is offensive in nature. Psorinum is suitable when ear discharge is unpleasant, offensive and putrid in nature. The color may be brownish. Unbearable itching in the ear may also present. Tellurium is a good prescription when the ear discharge is offensive and acrid in nature. The discharge is of a fishy odor and it is also irritating in nature.
Homeopathic Treatment for ear infections accompanied with fever:
Hepar Sulph and Belladonna are ideal homeopathic medicines to treat ear infections associated with fever. Belladonna is recommended for ear infection with high fever. The body is extremely hot to touch. Hepar Sulph is prescribed for ear infection with pus-like discharges and fever. Fever with a marked chill is present.
Read more:
How to Prevent Ear Infection
The following tips may reduce the risk of developing ear infections:
Prevent common colds and other illnesses.
Teach your children to cough or sneeze into their arm crook.
Try to keep your child home from child care or school when ill.
Make sure that no one smokes in your home. Stay in smoke-free environments.
Breast-feed your baby. If possible, breast-feed your baby for at least six months. Breast milk contains antibodies that may offer protection from ear infections.
washing your hands often
avoiding overly crowded areas
keeping immunizations up-to-date
Note: Medicines mentioned here are for information purpose only. Kindly do not self-medicate.
Fill the Comment Form below.
You can write about your problem To Dr. Arsalan Rauf and receive a reply on How Homeopathy can help in treating your disease or illness.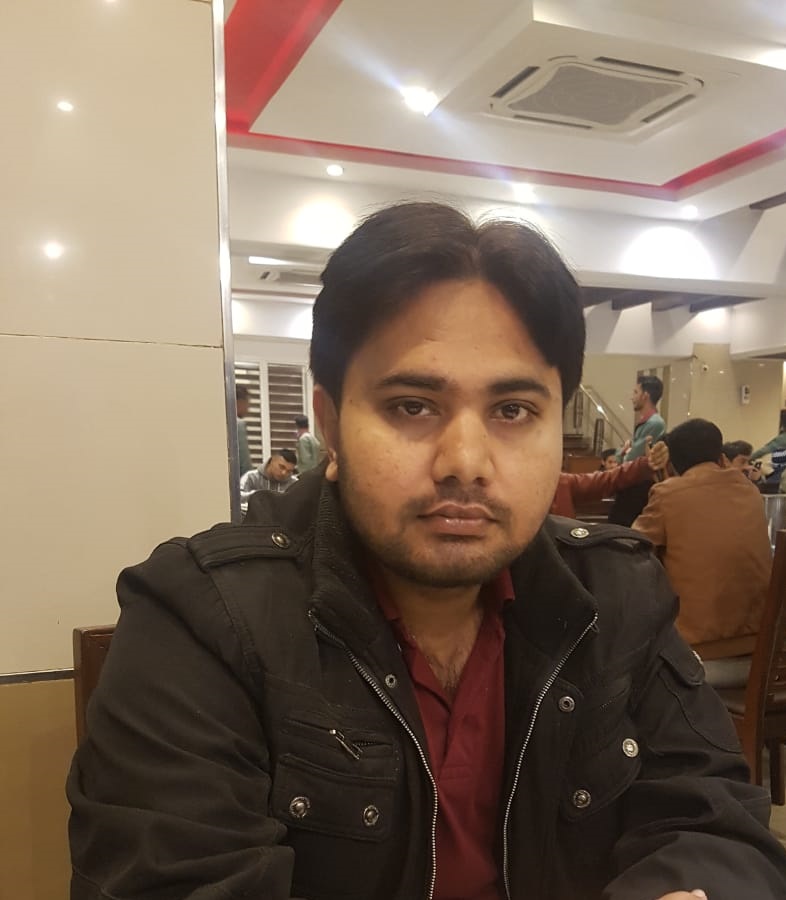 I had accomplished D. H. M. S in 2008, I have been into practice (in Rawalpindi & Islamabad) for more or less 14 years. During my practice, I have been treating acute as well as chronic disorders. I had also completed MHS (Masters of Human Sexuality) in 2014 from SAIHS. Covid-19, Dengue fever, Genetic Disorders, Auto-immune Diseases, Sexual dysfunctions and disorders in males as well as females attract my attention, therefore, I love to solve these cases.
Apart from Homeopathy, I am M.A in English Literature from Punjab University. I have been teaching English at Post Graduate National College Rawalpindi for 7 years. So I am holding two noble professions. I have written more than 7000 articles on different subjects. To be more specific I have authored different websites as well.