Best Homeopathic Remedies for Styes
What is a Stye?
A stye is a lump that can occur on the edge of your eyelid either on the upper or lower and it also looks like a pimple or boil. We call it gohanjani in Urdu or Hindi. In the beginning, they are red in nature but later one can also find pus in them. At times, it also occurs on the inner part of your eyelid and sometimes, it can burst and disappear in a couple of days. In some cases, there is a chance that a hard nodule or cyst with fluid may remain behind due to improper discharge or drainage of the pus. Homeopathic Remedies for Styes not only cure the condition but also stop the recurrence.
Causes of Styes (Sty)
The main cause of the stye is an infection in the oil glands of the eyelid and the bacteria which is responsible for this infection that is, bacterium staphylococcus.
Symptoms of Styes
Eyelid pain
Eyelid Swelling
A red lump on eyelid which is similar to a pimple or boil
Risk Factors
Touch your hands without washing hands
Use your lens without disinfecting them or washing your hands before inserting them
Leave an eye makeup overnight
Use expired or old cosmetics
Homeopathic Treatment for Styes
You do not need to worry because Homeopathic medicine for styes is available. Homeopathic remedies for stye are natural remedies that do not have any side-effects. Homeopathic medicine for styes can help you to get rid of styes by dissolving them in acute cases. Additionally, it will also stop the tendency of recurring styes. If a stye is not dissolving within 48 hours, you need to see a homeopathic doctor to get the treatment.
Top Homeopathic Remedies for Styes
Pulsatilla: To Manage Upper Eyelid Stye
Pulsatilla is the best Homeopathic medicine for Styes if it occurs on the upper eyelid. If the patient is eating fatty food including creams, butter, pastries before the occurrence of stye. Homeopathic medicine Pulsatilla should be used in such cases.
Staphysagaria, Conium and Thuja: To Manage Chalazion
Staphysagria is the best homeopathic medicine for treating Chalazion or the cysts which appear as firm, hard and round nodes in eyelids away from the eyelid margins. Homeopathic medicines Conium, Thuja and Staphysagria can cure this painless growth and they will save you from surgery. These homeopathic remedies have a powerful healing ability which can dissolve these cysts and remove the blockage in the eyelid glands.
Silicea: To Manage the Last stage of Stye with Pus
Homeopathic remedy Silicea is an effective Homeopathic remedy for Styes. Silicea is the best Homeopathic medicine for Styes when the complete pus has been developed in Stye which we call the last stage. Homeopathic remedy Silicea will help you to evacuate the absorbed pus and it will be the end of stye. Whether the pus is discharged or absorbed, it varies from case to case. If it is the beginning of pus formation, Silicea will absorb it. If the process of pus formation is complete, Silicea will drain it in a proper way. This homeopathic remedy Silicea will make sure that there is no resultant nodule is left when the stye is gone.
Ferrum Phos: Best Homeopathic medicine for the first stage of Stye
Ferrum Phos is one of the excellent homeopathic medicines for stye when it is the first stage of Stye. In the beginning, the patient feels pain, redness, tenderness and swelling and Ferrum Phos gives relief to these symptoms. Additionally, Ferrum Phos also stops the progress of Stye to the next stage that is, pus formation.
Conium: Homeopathic Remedy for Stye when hard nodes are left behind from Styes
Conium is another homeopathic medicine for Stye and it takes care of the hard nodes which remain after the healing process of Styes. We can call them indurated styes and Conium has the power to soften such hard knots. In addition, Conium also makes them disappear completely and it will never disappoint you in such cases.
Euphrasia: Homeopathic treatment for Styes with extreme burning and watering from eye
Euphrasia is a wonderful homeopathic medicine for treating eye diseases. Homeopathic medicine Euphrasia is also a natural homeopathic remedy that is suitable when there is excessive watering with a burning sensation in the eyes with Styes. There are also symptoms of itching and redness.
Calcarea Fluor and Thuja: To Manage Tumors of Eyelid
We cannot forget Calcarea Fluor and Thuja when we have to deal with eyelid tumors. Thuja and Calcarea Fluor are also helpful in the cases of tarsal tumors.
Prevention
Wash your hands and try to keep them away from eyes
Throw away your old or expired cosmetics
Make sure that your contact lenses are clean or disinfected
Note: Medicines mentioned here are for information purpose only. Kindly do not self-medicate.
Click the Whatsapp Button to Contact us.
You can write about your problem To Dr. Arsalan Rauf and receive a reply on How Homeopathy can help in treating your disease or illness.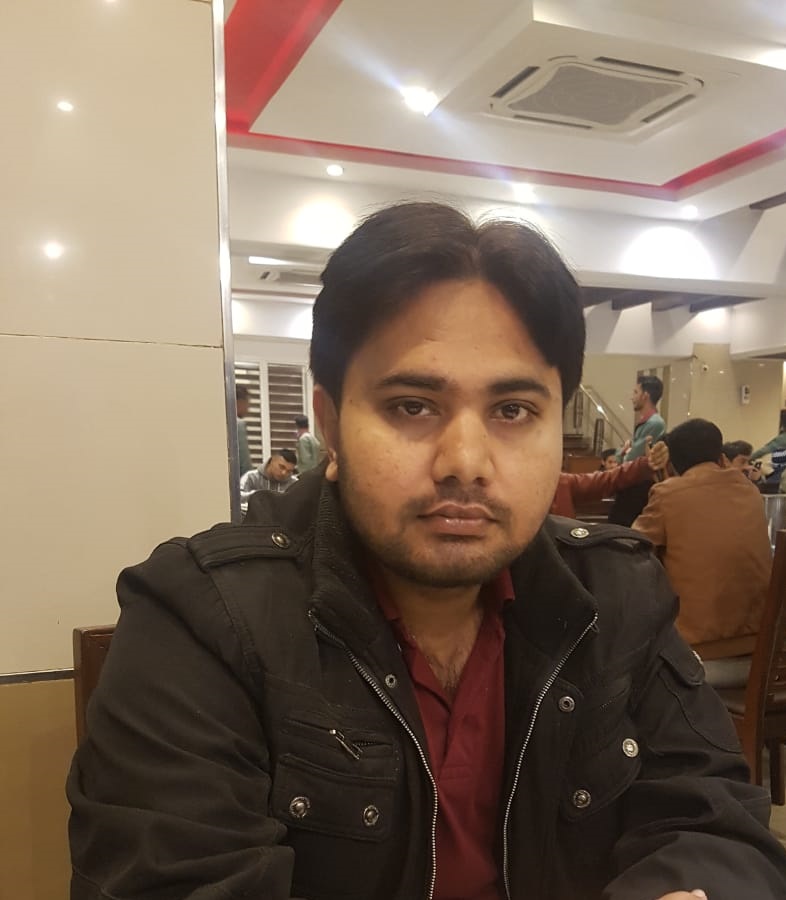 I had accomplished D. H. M. S in 2008, I have been into practice (in Rawalpindi & Islamabad) for more or less 14 years. During my practice, I have been treating acute as well as chronic disorders. I had also completed MHS (Masters of Human Sexuality) in 2014 from SAIHS. Covid-19, Dengue fever, Genetic Disorders, Auto-immune Diseases, Sexual dysfunctions and disorders in males as well as females attract my attention, therefore, I love to solve these cases.
Apart from Homeopathy, I am M.A in English Literature from Punjab University. I have been teaching English at Post Graduate National College Rawalpindi for 7 years. So I am holding two noble professions. I have written more than 7000 articles on different subjects. To be more specific I have authored different websites as well.