Best Homeopathic Remedies for Sore Throat
What is Sore Throat?
A sore throat is a condition in which the person feels irritation, scratchiness and pain in the throat. It gets worse when you swallow anything. The instant impulse to get relief from a sore throat is to have a tablespoon of some relief-giving liquid or chew a tablet or consume warm water. They give relief for the moment but do not address the underlying cause of the problem. So there will be a recurrence of sore throat even after it seems normal. Homeopathic remedy for sore throat acts by reducing the severity of symptoms including reducing inflammation, pain and swelling to cure the condition.
Symptoms of Sore Throat
Pain that gets worse after talking or swallowing
Pain or scratchy sensation in the throat
Tonsillitis
White patches or pus on tonsils
Hoarseness of voice
Swollen glands in the neck or jaw
Difficulty swallowing
Causes of Sore Throat
Viral infections that cause sore throat are:
Common Cold
Measles
Chickenpox
Common infections that cause sore throat are:
Other causes
Tumors
GERD or Gastroesophageal reflux disease
Muscle strain (by yelling)
Irritants (tobacco smoke or chemicals)
Dryness
Allergies
Risk Factors
Age. Usually, teens and children develop sore throats with ease.
Exposure to Tobacco smoke. Smoking can irritate your throat and it also increases the risk of mouth cancer.
Close quarters. Bacterial and viral infections can spread with ease where people gather including offices, airplanes, classrooms and so on.
Sinus Infections or Sinusitis. Drainage from your nose can irritate your throat.
Allergies. Seasonal allergies such as pollen or allergic reactions to dust can develop a sore throat with ease.
Weak immunity. If your immune system is weak due to diabetes, chemotherapy, steroid drugs, poor diet and fatigue then you can develop sore throat.
HOMEOPATHIC TREATMENT FOR SORE THROAT
Homeopathy is a safe mode of treatment and it is very effective for sore throat. Homeopathic treatment for sore throat do not have any side effects and they are made from natural substances. They have the ability to eradicate the recurring tendency of sore throat because they treat the underlying cause of the medical condition. Homeopathic medicines for sore throat are helpful for people of all age groups. The homeopathic physician prescribes the medicines after taking the symptoms into consideration of every patient.
BEST HOMEOPATHIC REMEDIES FOR SORE THROAT
The best homeopathic medicines for sore throat are Belladonna, Phosphorus and Hepar Sulph. Belladonna is the top natural homeopathic medicine for sore throat with a constrictive feeling and difficulty in swallowing. Homeopathic medicine Hepar Sulph is beneficial to cure sore throat when there is a splinter sensation in the throat. Phosphorus is one of the best homeopathic medicines for clergyman's sore throat. When the patient feels a violent tickling in the larynx while speaking or talking.
BEST HOMEOPATHIC MEDICINES FOR SORE THROAT WITH DIFFICULTY IN SWALLOWING
The top natural homeopathic remedies for sore throat with difficulty in swallowing are Ignatia and Lachesis. Homeopathic medicine Lachesis is very helpful for treating sore throat when the patient feels difficulty in swallowing liquids. Ignatia is another homeopathic medicine to consider when the patient has a sore throat with the feeling of a lump in the throat that cannot be swallowed. The patient of Ignatia also complains of the sensation of stitches when not swallowing and the condition gets better with eating something solid.
BEST HOMEOPATHIC REMEDY FOR SORE THROAT WITH COUGH
The best natural homeopathic remedies for sore throat with cough are Drosera and Bryonia. Bryonia for Sore throat – homeopathic medicine Bryonia acts well for sore throat with a dry, hacking cough. It is also useful when dry cough with sore throat gets worse after drinking or eating anything. Homeopathic medicine Drosera is very beneficial for treating sore throat with a dry, spasmodic cough. The cough is deep and hoarse and becomes worse at midnight.
Read more:
TOP HOMEOPATHIC REMEDIES FOR SORE THROAT WITH TONSILLITIS
Belladonna and Merc Sol are the best natural homeopathic medicines for sore throat with Tonsillitis. Merc Sol is an effective homeopathic remedy for sore throat with red and swollen tonsils. Sore throat with burning, smarting pains occurring at every change of weather is best cured with homeopathic remedy Merc Sol. Homeopathic medicine Belladonna is very beneficial for sore throat with enlarged tonsils and a constrictive feeling in the throat that becomes worse by consuming liquids.
Top HOMEOPATHIC TREATMENT FOR SORE THROAT IN COMMON COLD
The best natural homeopathic medicines to cure sore throat in the common cold are Arsenicum Album and Aconite. Aconite is the best homeopathic medicine for sneezing and sore throat with constricted stinging and burning pain. Arsenic Album is very helpful for sore throat in common cold is marked by a thin, watery discharge from the nose. So it is a homeopathic medicine for throat pain due to cold.
TOP HOMEOPATHIC REMEDIES FOR SORE THROAT WITH HOARSENESS
The top homeopathic remedies for treating the marked hoarseness with sore throat are Capsicum and Phosphorus. Phosphorus is an ideal homeopathic remedy for sore throat with hoarseness and violent tickling in the larynx while speaking. The patient is unable to talk due to pain in the larynx and acute hoarseness. Capsicum is the best natural homeopathic medicine for hoarseness and pain in the throat that radiates to the ears.
BEST HOMEOPATHIC TREATMENT FOR SORE THROAT due to OVERUSE OF VOICE
Causticum and Argentium Metallicum are the best homeopathic remedies to treat sore throat from overuse of voice. Homeopathic medicine Causticum is very useful for sore throat due to overuse of voice especially among singers and public speakers. Argentum Met is an ideal treatment for sore throat and rawness in the throat that get worse with the overuse of the voice. Argentum Met also cures the total loss of voice which professional singers experience.
HOMEOPATHIC MEDICINE FOR SORE THROAT IN CHILDREN
Chamomilla and Baryta Carbonicum are the ideal homeopathic medicines for sore throat in children.
Chamomilla is very helpful in treating sore throat especially in children that is associated with acute hoarseness and dry cough. Rattling of mucus in the chest of the child and pain in the throat is also best cured with homeopathic medicine Chamomilla. Baryta Carb is another homeopathic remedy that is very helpful in treating sore throat when a child gets cold with ease, with stitches and smarting pain. Homeopathic medicine Baryta Carb also treats the sore throat with inflamed and swollen tonsils that become worse with swallowing.
Prevention
Wash your hands after using the toilet, before eating and after coughing and sneezing
Avoid touching public phones
When you travel clean your phones and remotes in the hotel room
Avoid close contact with people who are sick
Cough or sneeze into a tissue and throw it away
Note: Medicines mentioned here are for information purpose only. Kindly do not self-medicate.
Click the Whatsapp Button to Contact us.
You can write about your problem To Dr. Arsalan Rauf and receive a reply on How Homeopathy can help in treating your disease or illness.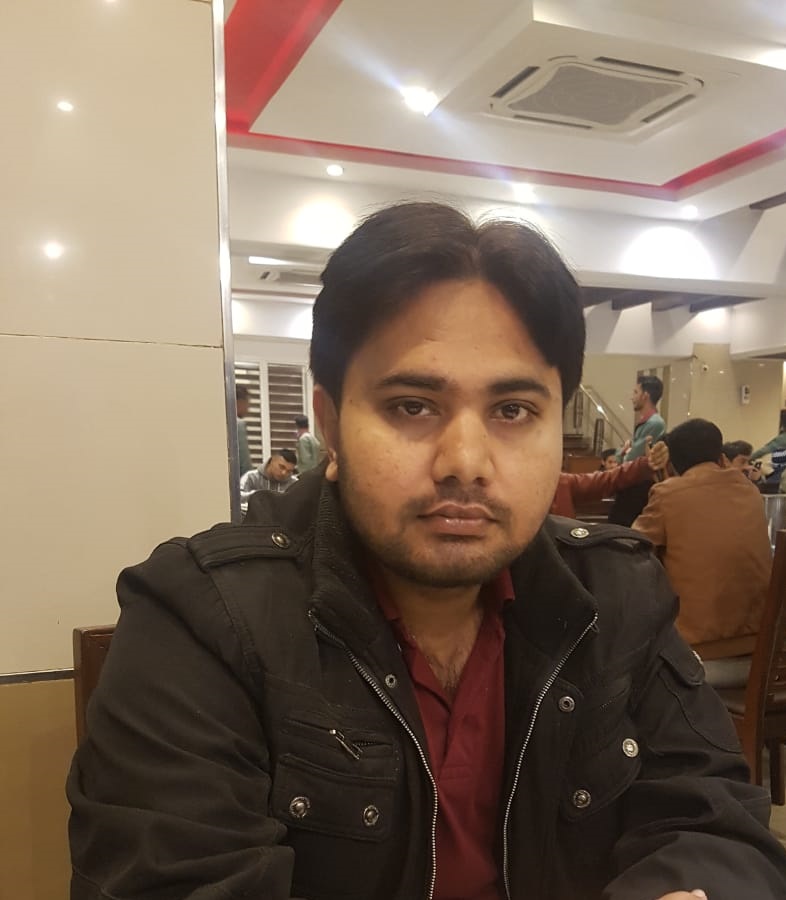 I had accomplished D. H. M. S in 2008, I have been into practice (in Rawalpindi & Islamabad) for more or less 14 years. During my practice, I have been treating acute as well as chronic disorders. I had also completed MHS (Masters of Human Sexuality) in 2014 from SAIHS. Covid-19, Dengue fever, Genetic Disorders, Auto-immune Diseases, Sexual dysfunctions and disorders in males as well as females attract my attention, therefore, I love to solve these cases.
Apart from Homeopathy, I am M.A in English Literature from Punjab University. I have been teaching English at Post Graduate National College Rawalpindi for 7 years. So I am holding two noble professions. I have written more than 7000 articles on different subjects. To be more specific I have authored different websites as well.