Homeopathic Medicines for Hangnails
What are Hangnails?
It is a very common condition in which tiny, torn skin pieces or tag hang loosely next to your nail. In this condition, the skin of the person separates itself partially from the surface around the nail and it partially remains attached at the base of the nail. It is uncommon around the toenail. Homeopathic medicines for hangnails are very effective in treating this condition, they reduce the swelling and redness in case you have inflamed nails. The term used for this condition is a misnomer (inaccurate term) it is due to the fact that it does not affect your nails but skin, it does not affect nails even it has a term nail in it.
What are the Causes of Hangnails?
Hangnail occurs when there are cracks around the nails present.
The most common cause of this condition is the dryness of skin of the hands. That is why it occurs during the winter season due to dryness of skin.
If you wash your hands repeatedly or excessive exposure of hands to water like excessive swimming in chlorinated water, dish washing cause dry skin and that person is more likely to get hangnails
An injury can also cause it, finger picking to skin close to the nail and nail biting
Protein deficiency can be another reason of hangnails
Excessive use of detergents, hand sanitizer and nail polish also increase the risk of hangnails
Occupations that increase the risk
Doctors who wash their hands frequently
Cooks
What are the Symptoms of Hangnails?
The main symptom is a small, torn piece of skin that is present around the nail. In some cases, it can cause pain, discomfort, irritation and tenderness in the affected area. The pain can be felt by touching it or when the affected area caught on clothes.
If a person tries to bite or pull the hangnail, it can result in bleeding and also increases the chance of an infection. The hangnails develop around the side or the base of the nail. The nerve endings and blood vessels are available in large amounts in this area.
The hangnails can get inflamed and it results in pressing and irritation of the nerve endings that make the pain worse. Swelling, redness along the side or bottom of the nail arise if it gets inflamed. The fungus and bacteria can also infect the hangnails. In such cases, pus may be formed around the infected area around the nail with swelling, heat and redness. Furthermore, it may cause pain around the nail as well as the whole finger can be affected. The infection of the skin around the nails is called paronychia. The skin surrounds the nails is known as cuticle and the purpose of this skin is to protect the nail from outside infections. When this skin gets damaged, it results in an infection that can be developed due to the entry of fungus or bacteria. If the person does not keep his hands clean and keeps touching the dirty surfaces, then it can lead to severe infection. In some cases, the infection gets worse and travels to nail bed and the color of the nail gets changed and the nail gets weak, distorted and brittle in nature. There is a rare chance that the infection gets spread to other parts of the body.
Homeopathic Medicines for Hangnails
Homeopathic remedies for hangnails are very beneficial to treat this condition. These natural remedies are effective and capable of healing the skin tears. The associated pain also gets relief from them. Furthermore, homeopathic medicines are also useful in treating hangnail infections. They treat the condition very well in which there is a pus formation around the nails.
Natrum Mur – Best Homeopathic Medicine for Hangnails
Natrum Mur is a top grade medicine to cure hangnails. This medicine acts well in cases where a torn piece of skin hangs around the nails. Skin around the nails is dry and cracked in nature where this medicine is prescribed. It is also highly recommended in cases of nail infections due to hangnails. In addition, it is also suggested in cases of fluid filled blisters on the fingers.
Silicea – Homeopathy for Inflamed Hangnails
Silicea is highly recommended in cases of inflammation around the nails or under the nails. Lancinating pain can also be felt around the nail with the previous features. In some cases, inflammation may travel deep into the tendon, cartilage and bone present under the nail. Ulceration in nails can also be seen. Furthermore, the nails of the person get brittle, rough and yellow. At times, they also get damaged. It is also selected for the treatment of hangnails when it is surrounded by the pus due to infection.
Thuja – Homeopathic Treatment for Hangnails with Discolored, Brittle Nails
Thuja is made from the fresh twigs of plant known as Thuja Occidentalis commonly regarded as Arbor Vitae. It belongs to the family of Coniferae. It is prescribed in cases of hangnails when they are associated with discolored and brittle nails. The nails are crippled, dry, crumbling and distorted in nature. This medicine suits the person who has developed multiple hangnails.
Hepar Sulph – For Pus Formation around Nail
Hepar Sulph is useful in cases of pus formation around the nail and it is offensive in nature. Heat, inflammation and swelling are also present. This medicine also works well when the person complains of beating or throbbing pain around the nail.
Merc Sol – For Hangnails with Inflammation/Infection around Nails
Merc Sol is another homeopathic remedy to consider in treating hangnails. It is indicated in cases of hangnails where the inflammation or infection of the tissues also develop. Pain is present around nails in cases of inflammation. For persons needing it, they complain of pain that is throbbing or shooting in nature.
Sulphur – For Hangnails Infected with Pus Around and Under Nail
Sulphur is a suitable cure for various skin conditions such as hangnails and it does it effectively. It is highly recommended in cases of hangnails when it is surrounded by pus and beneath the affected nail. Swelling and inflammation are also present with pus around the nail where it is suggested. The pain is also felt that is stitching, throbbing and boring in nature. In such cases, the pain gets worse at night. The touching also makes the pain worse. In severe cases, the nail falls out due to infection and is attended with a thick, yellow and distorted nail.
Sepia – Homeopathic Medicine for Inflamed Hangnails with Beating, Stitching Pain
This medicine also acts well in cases of hangnails when inflammation is also present. In these cases, the patient complains of violent beating or stitching around the nails. Excessive sweating on the hands may also present with the previous feature. There is a marked yellowish discoloration of the fingernails is present where this medicine is indicated.
Apis Mellifica – Homeopathy for Paronychia to Reduce Inflammation around Nails
It is an ideal remedy to reduce inflammation around the nails. Redness, swelling and pain get relief from the usage of Apis. In cases needing it, the person experience pain that is stinging, burning and throbbing in nature. Additionally, the area around the nail is also very sensitive to touch.
Acidum Nitricum – Homeopathy for Nail Infection with Splinter-like Sensation
It is indicated in cases of nail infection with splinter like sensation around the nail. There is a sensation like a glass piece is surrounding the nail is also felt. Crumbling of nails with yellow discoloration is another feature to consider while prescribing it.
Dioscorea – To Manage Beginning Stage of Infection around Nail
It is made from the fresh roots of the plant known as Dioscorea Villosa with a common name called wild yam. It belongs to the family of dioscoreaceae. It is prescribed for the initial stages of infection around the nail. The pain of this medicine is sharp and pricking type in nature.
Note: Medicines mentioned here are for information purpose only. Kindly do not self-medicate.
Click the Whatsapp Button to Contact us.
You can write about your problem To Dr. Arsalan Rauf and receive a reply on How Homeopathy can help in treating your disease or illness.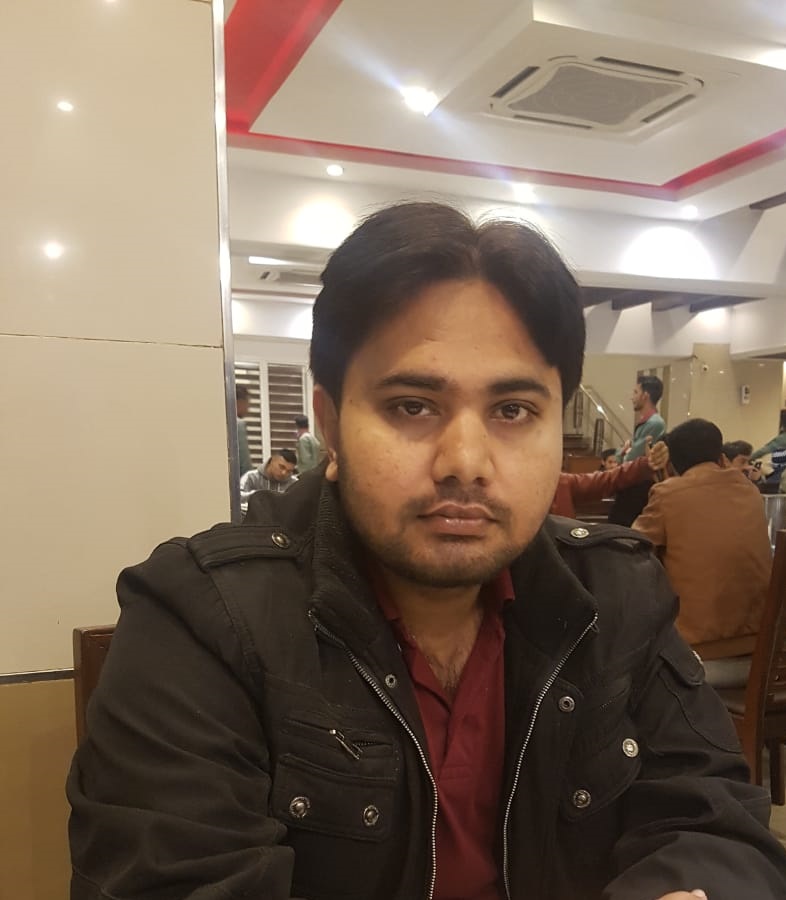 I had accomplished D. H. M. S in 2008, I have been into practice (in Rawalpindi & Islamabad) for more or less 14 years. During my practice, I have been treating acute as well as chronic disorders. I had also completed MHS (Masters of Human Sexuality) in 2014 from SAIHS. Covid-19, Dengue fever, Genetic Disorders, Auto-immune Diseases, Sexual dysfunctions and disorders in males as well as females attract my attention, therefore, I love to solve these cases.
Apart from Homeopathy, I am M.A in English Literature from Punjab University. I have been teaching English at Post Graduate National College Rawalpindi for 7 years. So I am holding two noble professions. I have written more than 7000 articles on different subjects. To be more specific I have authored different websites as well.