Homeopathic Remedies for Uterine Polyps
What are Uterine Polyps?
Polyps in the uterus are the overgrowth of the cells of the endometrial lining of the uterus, it is also called endometrial polyps. The size of the polyps in the uterus ranges from a few millimeters (similar to sesame seed) to a few centimeters (golf ball like or larger). It can be developed single or multiple in number. The types of uterine polyps are sessile or pedunculated, the pedunculated type is more common. The sessile type is connected to the uterine cavity with a flat base and the other one (pedunculated) attaches to the uterine cavity with a stalk. Usually, the uterine polyps are benign (noncancerous) but they can become malignant if left untreated and there is a 5% chance of being cancerous too. The chances are higher in women who are in the postmenopausal stage. Homeopathic remedies for uterine polyps can cure such types of diseases with a high success rate. Homeopathic treatment for uterine polyps is safe and devoid of side effects.
What are the Causes of Uterine Polyps?
The main cause of uterine polyps is unknown, but they can be a result of high levels of estrogen in the body. It means that hormonal imbalance plays a vital role in the growth of these polyps.
What are the Risk Factors for Uterine Polyps?
There are some risk factors that give rise to uterine polyps in women.
Hormone replacement therapy
Allopathic drug used for breast cancer treatment (tamoxifen)
Perimenopausal stage in women life
Postmenopausal stage is also at high risk
Apart from aged woman, young women can also develop it.
What are the Symptoms of Uterine Polyps?
The polyps in the uterus can be symptomatic as well as asymptomatic. The main symptoms are:
Menorrhagia Heavy or Prolonged periods
Intermenstrual bleeding or metrorrhagia
Irregular menses
Vaginal Bleeding after menopause
Cramps or pain of the polyps that are protruding into the vagina through the cervix
Uterine polyps can also prevent the pregnancy or infertility
Complications
Turn into cancerous polyps
Infertility: Uterine polyps are accompanied by infertility, the removal of the polyps will enable the woman to become pregnant.
Homeopathic Medicines for Uterine Polyps
When we look at the natural remedies for uterine polyps, the best homeopathic remedies for uterine polyps are Calcarea Carb, Thuja Occidentalis, Medorrhinum, Phosphorus, Belladonna, Sepia and Teucrium Marum Verum. Homeopathic medicines for polyps in the uterus are devoid of side effects and safe to use. However, homeopathic remedies for uterine polyps should be taken after consulting a competent homeopath and self-medication can be harmful to you.
Homeopathic Treatment for Uterine Polyps
Homeopathic treatment for uterine polyps may differ from case to case that is why we need to pay attention to every case in a detailed manner. A detailed case analysis is necessary for the homeopathic prescription for uterine polyps. Homeopathic medicine for uterine polyps will not only manage the symptoms associated with them but also eradicate the uterine polyps too. This mode of treatment will dissolve the uterine polyps naturally. The symptoms that will be managed while treating this condition are prolonged or heavy periods, bleeding between the periods, and uterine cramps etc.
Note: Medicines mentioned here are for information purpose only. Kindly do not self-medicate.
Click the Whatsapp Button to Contact us.
You can write about your problem To Dr. Arsalan Rauf and receive a reply on How Homeopathy can help in treating your disease or illness.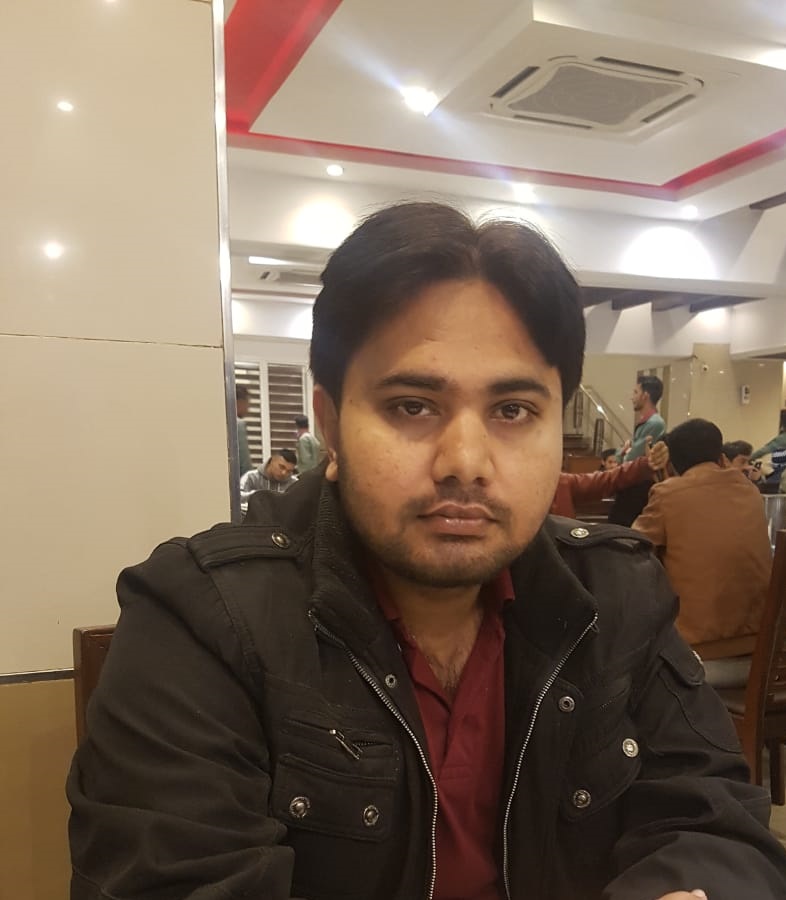 I had accomplished D. H. M. S in 2008, I have been into practice (in Rawalpindi & Islamabad) for more or less 14 years. During my practice, I have been treating acute as well as chronic disorders. I had also completed MHS (Masters of Human Sexuality) in 2014 from SAIHS. Covid-19, Dengue fever, Genetic Disorders, Auto-immune Diseases, Sexual dysfunctions and disorders in males as well as females attract my attention, therefore, I love to solve these cases.
Apart from Homeopathy, I am M.A in English Literature from Punjab University. I have been teaching English at Post Graduate National College Rawalpindi for 7 years. So I am holding two noble professions. I have written more than 7000 articles on different subjects. To be more specific I have authored different websites as well.