Homeopathic Medicine for Hydrocele
What is Hydrocele?
Hydrocele refers to the condition in which swelling in the scrotum occurs due to the accumulation of the fluid in the thin sheath surrounding a testicle. Generally, hydrocele also occurs in newborns and it can also be developed late in life. Homeopathic medicines for hydrocele can save you from the knife of a surgeon and treat the condition successfully.
What are the Symptoms of Hydrocele?
Painless swelling of one or both testicles
Discomfort due to the heaviness in adults
Pain increases with the size of the inflammation
Dragging sensation in the scrotum
What are the Causes of Hydrocele?
Inflammation in the testicle due to the infection
Can develop due to the injury
Complications
Homeopathy and Hydrocele
Hydrocele is a surgical condition according to the conventional mode of treatment but homeopathy can treat it with the help of homeopathic medicines. Homeopathic remedies if taken in time, can save the patient from the process of surgery and related side-effects. As you know homeopathic remedies are made of natural substances and safe for adults as well as for children. They do not have any toxic effects and they reduce the swelling in the scrotum with the accompanied symptoms including pain and dragging sensation.
What are the Best Homeopathic Medicines for Hydrocele?
Suggested homeopathic medicines for hydrocele are Rhododendron, Arnica, Pulsatilla and Digitalis. Rhododendron is prescribed for hydrocele whether it is from birth or acquired later in life. Swelling in scrotum is seen in these cases and may be accompanied by drawing or contusive pain in the testicles. Patients with this condition may experience a crushed feeling in the testicles too. Homeopathic medicine Digitalis is beneficial for hydrocele with marked dropsical swelling of scrotum. The scrotum looks like a bladder filled with water. Bruised pain may associate the condition in these cases which can be cured with Digitalis. Homeopathic medicine Arnica is prescribed for hydrocele that occurs from injury or trauma. Sore and bruised pain is present with swelling of scrotum. Pulsatilla is used as a homeopathic remedy for hydrocele when there is a burning and aching pain in scrotum are present with swelling.
Homeopathic Remedies for Hydrocele
Arnica and Conium – Best Homeopathic Remedies for Hydrocele due to Injury
Homeopathic remedies Conium and Arnica are the best homeopathic medicines for hydrocele caused by an injury. Hydrocele caused by falls, blows, contusions, trauma and accidents are cured with homeopathic medicine Arnica. Arnica is an ideal homeopathic medicine for hydrocele caused by injury or trauma. The testicles become swollen and take on a bluish red appearance in cases where homeopathic medicine Arnica works wonder and proves to be most effective. The condition is more characterized by aching, bruised pain and soreness.
Homeopathic medicine Conium is another useful homeopathic remedy for traumatic origin along with cutting and sharp pain in the scrotum, testes and spermatic cord. Therefore, it is another prominent homeopathic medicine to treat hydrocele.
Rhododendron & Clematis – Best Homeopathic Remedies for Hydrocele of Right & Left Sided
Clematis is one of the top rated homeopathic treatment for hydrocele of the right side. A patient requiring this homeopathic remedy suffers from bruised pain in the scrotum and testes. Soreness and burning pain may also present in the spermatic cord and testes. Pain from the testes may increase to the abdomen.
Rhododendron is an ideal homeopathic medicine for hydrocele to cure the hydrocele of the left side. Rhododendron is prescribed when the left testicle is painful and swollen. Drawing and crushing pain is present in the testicle on the left side. In Rhododendron the pain may also extend to the abdomen or thighs.
Rhododendron, Pulsatilla & Abrotanum – Top Homeopathic Remedies for Hydrocele which is Congenital
Pulsatilla, Rhododendron and Abrotanum are excellent homeopathic medicines to cure hydrocele where the condition is present from birth. All of these medicines are capable of curing congenital hydrocele with ease. These remedies are made of natural substances and completely safe to use among children.
Clematis, Nux Vomica and Berberis Vulgaris – Excellent Homeopathic Medicine for Hydrocele with Pain
Clematis, Nux Vomica and Berberis are useful homeopathic medicines for hydrocele with pain. Berberis Vulgaris is useful for hydrocele when the patient experiences smarting and burning type of pain. It is also prescribed for stitching pain in the testes and scrotum due to hydrocele.
Nux Vomica is one of the best homeopathic remedies to cure hydrocele when there is a drawing, sharp and constricting pain due to hydrocele.
Clematis is also considered as one of the top-rated homeopathic remedies for hydrocele with burning, bruised and sore pain in testes. The pain may increase and extend to the abdomen from the testicles in a number of cases.
Note: Medicines mentioned here are for information purpose only. Kindly do not self-medicate.
Click the Whatsapp Button to Contact us.
You can write about your problem To Dr. Arsalan Rauf and receive a reply on How Homeopathy can help in treating your disease or illness.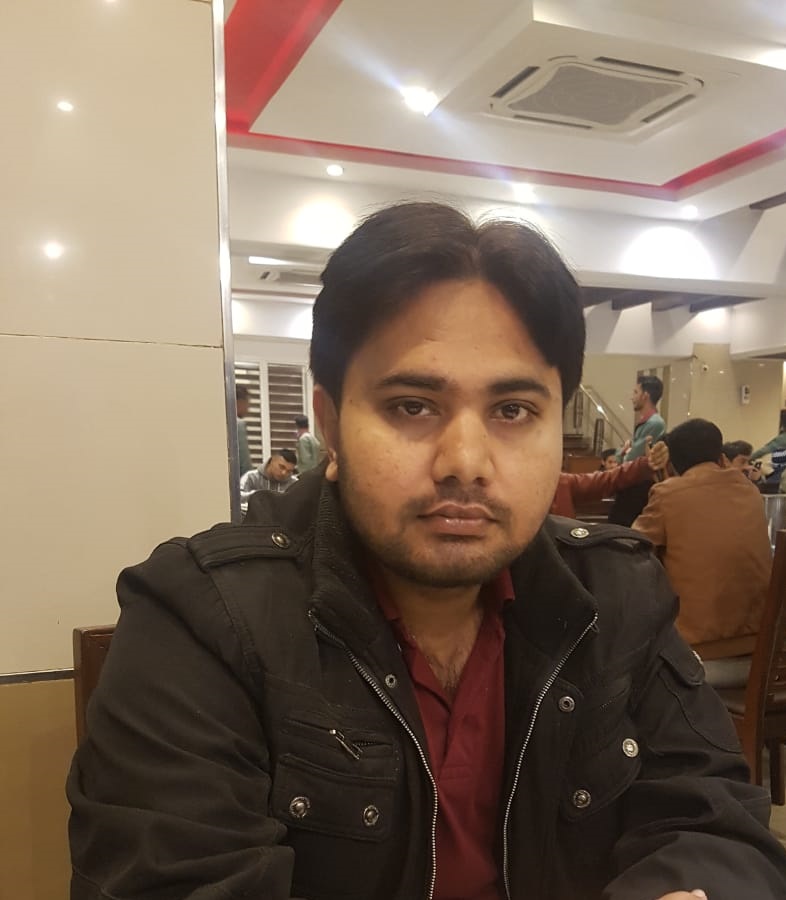 I had accomplished D. H. M. S in 2008, I have been into practice (in Rawalpindi & Islamabad) for more or less 14 years. During my practice, I have been treating acute as well as chronic disorders. I had also completed MHS (Masters of Human Sexuality) in 2014 from SAIHS. Covid-19, Dengue fever, Genetic Disorders, Auto-immune Diseases, Sexual dysfunctions and disorders in males as well as females attract my attention, therefore, I love to solve these cases.
Apart from Homeopathy, I am M.A in English Literature from Punjab University. I have been teaching English at Post Graduate National College Rawalpindi for 7 years. So I am holding two noble professions. I have written more than 7000 articles on different subjects. To be more specific I have authored different websites as well.