Best Homeopathic Medicine for Bedwetting
What is Bedwetting?
Bedwetting is also known as nocturnal enuresis or urinary incontinence. It is involuntary urination while sleeping. Bedwetting does not show that toilet training is not gone well. It is often a normal part of the development of the child.
Bed wetting before the age of 7 is not a concern because, at this age, the child may be developing bladder control of nighttime. There are several best homeopathic medicines for bedwetting to cure the condition in a natural way.
Symptoms of Bedwetting
Most of the children are fully trained when they reach the age of 5. But we cannot give a target date for developing complete bladder control. Between the ages 5 and 7, it remains a problem for some children. When they reach the age of 7, a small number of children wet the bed.
Consult your doctor
If your child wets the bed even after the age of 7
Bed wetting is associated with painful urination, pink or red urine, unusual thirst, hard stools and snoring
If your child starts to wet the bed after a few months of being dry at night
Causes of Bedwetting
If the bladder of your child is not developed enough to hold urine produced during the night.
Inability to recognize a full bladder:
If the nerves which control the bladder are slow to mature, a full bladder may not awake the child-especially when the child is a deep sleeper.
During the span of childhood, some children do not produce enough ADH (anti-diuretic hormone) to slow nighttime urine production.
UTI can make it difficult for your child to control his urine. Signs and symptoms may include daytime accidents, bed-wetting, frequent urination, pink or red urine and painful urination.
At times, bedwetting is a symptom of obstructive sleep apnea. It is a condition in which the breathing of the child is interrupted while sleeping. Other signs and symptoms are snoring and daytime drowsiness.
If a child is usually dry at night, bedwetting can be the first sign of diabetes. Other signs and symptoms can be increased thirst, passing large amounts of urine at once, fatigue, and weight loss in spite of good appetite.
The same muscles are used to control stool as well as urine elimination. When constipation is long term or becomes chronic, these muscles can result in bedwetting at night.
A structural problem in the urinary tract or nervous system:
It seldom happens when bedwetting is related to the defect in the urinary system or neurological system of the child.
Risk factors
Bedwetting can affect anyone, it is more common in boys as compared to girls. Several factors which can trigger or increase the risk of bed-wetting such as:
Stressful events like becoming a big sister or brother, sleeping away from home, starting a new school can give rise to bedwetting.
If one or both of the parents of the child wet the bad as child, their child will have a significant chance to develop bedwetting too.
ADHD (attention deficit/hyperactivity disorder):
Bedwetting is more common in children with ADHD.
Complications
Bedwetting can create some issues or complications for your child such as:
Loss of opportunities for social activities including camp and sleepovers
Guilt and embarrassment can result in low self-esteem
Rashes on the genital area or on the bottom of the child especially when he sleeps in wet underwear
Homeopathy for Bedwetting in Children:
There are several homeopathic medicines to cure enuresis. Homeopathic medicines for bedwetting are safe and devoid of side effects. They are made of natural substances. That is why they are safe and one considers safety first when he wants to give any medicine to his child. Homeopathic remedies for bedwetting are famous for their safe nature and have been used by millions of patients all over the world.
Does your child struggle with bedwetting?
Bedwetting can become a source of tremendous embarrassment for a child, making it difficult for a child to go to sleepover parties. So thanks to homeopathy, it can help you safely and gently.
Homeopathic Treatment for Bedwetting in Children
Homeopathy has been working in a successful manner to treat bedwetting. The aim of homeopathy is to strengthen the nervous and urinary system of the body. It will allow the child to get control over the urinary bladder. The child who had been wetting bed for years will be able to keep the bed dry at night. Homeopathy is the best way to cure bedwetting. By using homeopathic medicines the embarrassment of the child as well as the parents will vanish with ease.
Best Homeopathic Medicines for Bedwetting in Children
Causticum – Best Homeopathic Medicine for Bedwetting
Homeopathic medicine Causticum is suitable for children who wet the bed when they are first asleep. It is also useful medicine to treat enuresis when the problem gets worse in the winter season and gets better in summer. The child is weak in nature and wets the bed early at night. The child has little control over his bladder. Urine may pass even when the child sneezes or coughs or laughs or on the slightest excitement. There is a little sensation while passing the urine. Often the patient passes urine and does not aware of it.
Sepia for Bedwetting – To Manage Bedwetting During the First Part of Sleep
The patient of Sepia keeps her mind on her bladder as if she will pass the urine. In Sepia, the patient wets the bed as early as she goes to sleep. The patient of this medicine does not like the sympathy of others, is indifferent, and wants to get away alone.
Equisetum – To Manage Bedwetting in Children Without any Cause
Equisetum is a useful homeopathic remedy to treat enuresis when the patient wets his pants or bed due to habit. It can be taken into consideration when the patient does not have any obvious symptoms.
Lycopodium for Bedwetting – Another Homeopathic Medicine for Enuresis
The child requires this homeopathic medicine has involuntary urination during sleep and he/she may pass enormous quantities of clear urine. Red sand in their urine may be present. The patient of Lycopodium desires sweets, hot drinks and aggravations of complaints from 4-8 PM.
Kreosote or Kreosotum for Bedwetting
Kreosote is also beneficial for Nocturnal Enuresis when it occurs in the first part of the sleep. The child finds it difficult to wake up from deep sleep. The child also has nightmares of urinating and wets the bed. In Kreosotum, the urine is offensive in odor. The child has to run in the daytime when he feels an urge to urinate. It is difficult for him to control his urinary bladder.
Cina – Best Homeopathic Medicine for Bedwetting with Presence of Worms
Cina works well in those cases where the child describes the symptoms of worm manifestations with bedwetting problems. The patient feels the irritation of the nose with a constant desire to press or pick into it. There is another symptom of gritting teeth during sleep is also present. The urine is white and turns milky on standing.
Do not self medicate, consult a competent homeopath for appropriate dosage, potency and repetition.
Pulsatilla – Another Useful Bedwetting Treatment in Homeopathy
The patient of Pulsatilla suffers from involuntary urine discharges. The urine may dribble while walking or sitting and at night in the bed. In Pulsatilla, the patient is a bit weepy, talkative and loves company.
Acid Phos – Best Homeopathic Medicine for Bedwetting in Large Quantities
Acid Phos is a suitable treatment when the child urinates profusely even while asleep. The child is weak and nervous in nature.
Homeopathic Medicine for Bedwetting in Adults
Secale Cornutum: To Manage Bedwetting in Adults
Secale Cor is an excellent homeopathic medicine for bedwetting in old people. Nocturnal Enuresis in the patients of Secale Cor is due to the paralysis of the urinary bladder. The patient of this medicine also discharges black blood from urinary bladder.
Lac Caninum: Best Homeopathic Medicine for Bedwetting in Adults
Lac Can is another best homeopathic remedy to cure bedwetting in adults. The patient of this medicine suffers from vertigo and feels as he is floating in the air. The symptoms alternate from one side to another and it indicates the usage of this medicine in adults.
Frequently Asked Questions for Bedwetting
What are the causes of adult bedwetting?
UTI
Small bladder
Kidney disease
Enlarged prostate gland
Bladder cancer
Prostate cancer
Side effects of medications
Stress, anxiety, fear, and other psychological issues
Sleep apnea
Family history of bedwetting
Can wetting the bed be caused by stress?
Yes, sometimes it starts the problem.
How do I stop myself from wetting the bed?
Set in fluid intake limitations (increase the fluid intake earlier in the day and reduce it later in the day)
Schedule bathroom breaks (take your child to the bathroom every 2 to 3 hours and before going to bed.
Avoid thirst overload (give a water bottle to your child to drink steadily all day to avoid excessive thirst)
Do not wake children up to urinate
Get rid of bladder irritants like (caffeine such as chocolate milk and alcohol from diet)
Try a bedwetting alarm if other options fail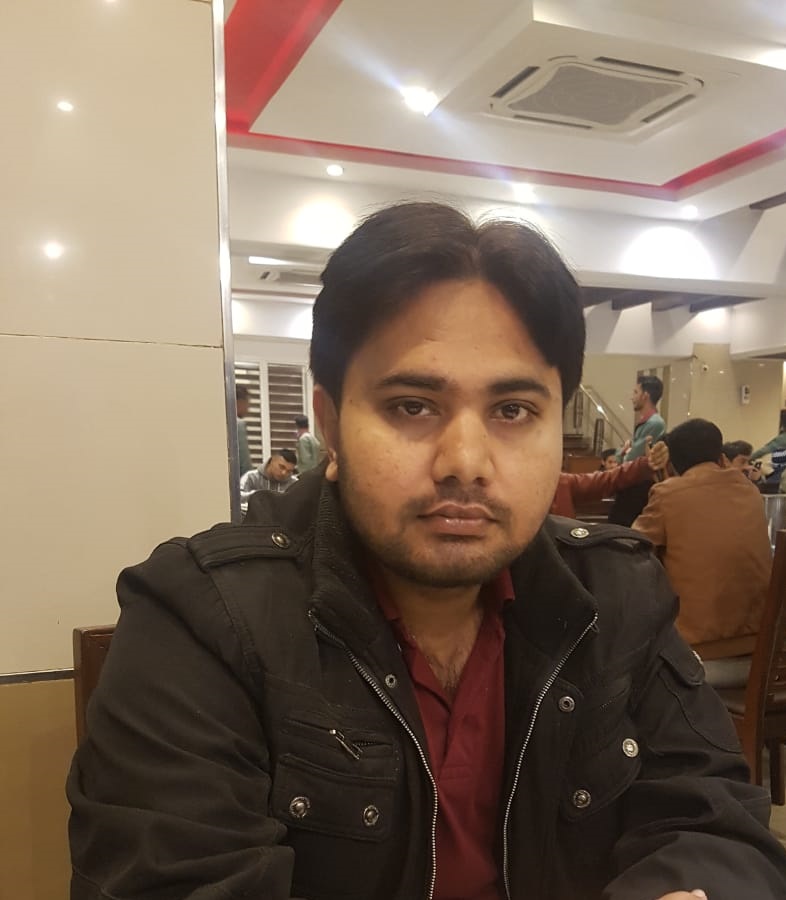 I had accomplished D. H. M. S in 2008, I have been into practice (in Rawalpindi & Islamabad) for more or less 14 years. During my practice, I have been treating acute as well as chronic disorders. I had also completed MHS (Masters of Human Sexuality) in 2014 from SAIHS. Covid-19, Dengue fever, Genetic Disorders, Auto-immune Diseases, Sexual dysfunctions and disorders in males as well as females attract my attention, therefore, I love to solve these cases.
Apart from Homeopathy, I am M.A in English Literature from Punjab University. I have been teaching English at Post Graduate National College Rawalpindi for 7 years. So I am holding two noble professions. I have written more than 7000 articles on different subjects. To be more specific I have authored different websites as well.