Homeopathic Medicine for Sciatica – Sciatica Treatment in Homeopathy
In this post of Homeo Expert, I shall discuss the best homeopathic medicine for sciatica or top homeopathic remedy for sciatica.
Best Homeopathic Medicine for Sciatica – Sciatica Treatment in Homeopathy
What is Sciatica?
Sciatica is a pain that starts in the lower back and moves down the lower limbs travels through sciatic nerve. Sciatic nerve is the largest nerve in the human body and it affects one side of your body. It starts with lower back and runs down the hips and back of the legs to the feet.
Symptoms of Sciatica
Pain that radiates from your lower spine to your hips and down to the back of your leg. You may feel discomfort anywhere in this zone. The pain can be mild ache to sharp. At times, it feels like an electric shock. Tingling, numbness and muscle weakness can also be present in the affected leg.
Causes of Sciatica
Pinching, compression or irritation of the sciatic nerve. It can occur due to herniated disk.
Degeneration of the spinal disc
Narrowing of the spinal canal
Bone spurs
Dislocated vertebra
Tumor in the spine
Can be damaged by a disease like Diabetes
Risk Factors
Age:
Age related changes in spine like bone spurs and herniated disks.
Obesity:
By increasing the stress on the spine, excessive body weight can lead to sciatica.
Occupation:
A job that needs you to twist your spine. It includes heavy weight lifting, driving a vehicle for a long time.
Prolonged Sitting:
People who have sedentary lifestyle are likely to get sciatica.
Diabetes:
Diabetes increases the risk of nerve damage.
Complications
Can cause permanent nerve damage
Loss of feeling in the affected leg
Weakness in the affected leg
Loss of bowel or bladder function
Homeopathy for Sciatica
Homeopathy is an advanced science that can treat neuralgic pains such as sciatica. Homeopathic remedies can treat cute as well as chronic sciatica. Homeopathic remedies are natural and safe and work on the root cause of sciatica for entire and effective cure. Some best homeopathic medicine for sciatica are Gnaphalium Polycephalum, Colocynthis, Magnesia Phosphorica, Arnica, Rhus Tox, and Cotyledon.
Homeopathic Medicines for Sciatica
Colcynthis for Sciatica: Left sided Sciatica
Magnesia Phos for Sciatica: Right Sided Sciatica
Gnaphalium Polycephalum for Sciatica with Pain and numbness
Arnica, Hypericum, Ruta for Sciatica due to back injury
Colocynthis – Top Homeopathic Medicine for sciatica of left side
Homeopathic medicine Colocynthis is helpful in dealing with left-sided sciatica. It is prescribed when the patient complains of pain with the course of the left sciatic nerve. The pain starts in the lower back and radiates down the leg to toes. In some cases, the pain is present in the left buttock or pain in the hip radiates to the knee. The pain may be tearing, shooting or drawing in nature. In some cases, it may be shock-like, lightening or cramping. Pressure application may give relief. Lying on the left side also gives relief to the patient. A few persons may also get relief from warm applications.
Magnesia Phosphorica – Best Homeopathic Medicine for sciatica of right side
Homeopathic medicine Magnesia Phos gives relief to the right sided sciatica pain. The sciatica pain is shooting, stabbing, cutting or stitching in nature. The pain begins in the lower back and extends down the right buttock, thigh, hollow of knee and leg. Warm applications or pressure may give relief. In some cases, uncovering the lower limb makes the pain worse.
Gnaphalium Polycephalum – Best Homeopathic Remedy for sciatica with pain and numbness
Gnaphalium Polycephalum is the most beneficial homeopathic remedy for pain in the sciatic nerve when followed by numbness. It is also prescribed when sciatica pain alternates with numbness. Folding thighs onto the abdomen gives some relief. Gnaphalium Polycephalum is also indicated in sciatica cases when the pain is confined to the calves and feet.
Arnica Montana, Hypericum Perforatum and Ruta Graveolens – Best Homeopathic medicines for sciatica from back injury
Hypericum Perforatum, Ruta Graveolens and Arnica Montana are the best homeopathic remedies for sciatica that is followed by injury to the back. The injury may be a result of falling. Arnica Montana is helpful in cases of sciatica with excessive soreness of lower limbs. The slightest touch cannot be tolerated by the affected side. Hypericum Perforatum is prescribed when the sciatic pain is accompanied by burning, tingling and numbness in the affected leg. The spine is also very sensitive to touch. Walking is impossible due to extreme pain in the back and lower limb. Ruta Graveolens is the best homeopathic medicine for sciatica when pain gets worse on lying down at night. Weakness of lower limbs is also present.
Cotyledon Umbilicus – Effective Homeopathic medicine for sciatica with pain and sensitivity in lower limbs
Cotyledon Umbilicus is an ideal homeopathic treatment for sciatic pain when it is associated with high sensitivity in lower limbs.
Heaviness in the lower limbs may also present. In such cases, when stinging pain in the left hip, this medicine shows wonderful healing.
Bryonia Alba – Significant Homeopathic Remedy for sciatica that worsens with walking
Bryonia Alba is another effective homeopathic remedy for sciatica which becomes worse due to walking. The slightest motion makes the condition worse in such cases. Lying down gives relief to the patient. Bryonia Alba is also an effective medicine to prescribe when the patient feels relief by lying down on lower limb of the affected side. The leg and hip of the affected side may feel heaviness.
Kali Iod – Remarkable Homeopathic Treatment for sciatica that gets worse with sitting or standing
Kali Iod is an ideal homeopathic medicine for sciatica when the condition gets worse by standing or sitting. Homeopathic medicine Kali Iod is also used for treating sciatica pain which gets worse at night. The patient may wake up from sleep in the middle of the night because of the pain. Walking gives some relief. The patient also feels formication on the legs and he feels it while sitting.
Rhus Tox – Top rated Homeopathic medicine for sciatica that becomes more painful with rest
Rhus Tox is an ideal homeopathic formula for sciatic pain which gets worse from rest or while sitting. Lying on the painful side can make the condition worse in such cases. Movement or walking of the affected limb gives relief. The patient feels the burning sensation with severe pain in the lower limbs. Rhus Tox is a wonderful homeopathic medicine for sciatica which comes from lifting a heavy weight.
Valeriana Officinalis – Best Homeopathic prescription for sciatica where standing increases pain
Valeriana Officinalis is an ideal homeopathic medicine for sciatica that becomes worse from standing. The patient of this medicine also complains about sciatic pain that gets worse from stretching of the leg. Walking may make things better. Valeriana Officinalis is also suitable medicine to prescribe when the pain is experienced from calf(back of leg) to heel.
Homeopathic Medicines for Sciatica- FAQ's
I have left-sided sciatica, which Homeopathic Medicine should I take?
I will suggest homeopathic remedy Colocynthis for left-sided sciatica. It gives excellent results by using this medicine in sciatic complaints.
Which Homeopathic medicine would you advise for right-sided sciatica?
There are a number of homeopathic medicines for sciatica of right side. But Magnesia Phosphorica is the best medicine.
My Sciatica pains make the leg feel numb. Is there a Homeopathic remedy for this?
Gnaphalium is an ideal homeopathic medicine for sciatica with numbness.
It is also the top medicine to use when the pain in lower limbs alternates with numbness.
I recently suffered a lower back injury and now have sciatica pains. Can Homeopathic medicines help?
Homeopathic medicines Arnica Montana, Hypericum Perforatum and Ruta Graveolens can be suggested in your case. These remedies can treat sciatica complaints that arise after injury.
How does Homeopathy treat sciatica where pain is accompanied by marked sensitivity in lower limbs?
When the pain is associated with sensitivity, homeopathic remedy Cotyledon Umbilicus can give relief.
I have sciatica and I'm in so much pain I can't walk. What Homeopathic remedy do you suggest?
Homeopathic medicine Bryonia Alba is an ideal homeopathic medicine for sciatica when the pain gets worse due to walking.
I cannot sit for long due to sciatica, can you help?
Yes, Kali Iod and Rhus Tox are effective homeopathic medicines for this situation. The pain gets worse from sitting.
My sciatica worsens from standing. Which Homeopathic medicines do you recommend?
Homeopathic medicine Valeriana Offinicalis and Kali Iod are useful homeopathic treatment for sciatica that gets worse from standing.
My MRI shows a disc bulge, is there a Homeopathic cure for my sciatica?
Yes, homeopathic remedies for sciatica can relieve the patient that arises from a disc bulge. Homeopathic remedies are selected after taking the entire case history.
I have sciatica and my MRI shows a disc bulge in the lower spine. Are the two related?
A disc is the shock absorbing cushion that is available between the spinal vertebrae. One intervertebral disc is placed between two vertebrae. When a disc develops a bulge because of any reason, it moves out from its original position and starts pressing or putting pressure on the sciatic nerve. It leads to sciatica.
How can I tell I have sciatica?
Pain in the lower back that radiates down either leg clinically signifies that you are experiencing sciatica. The pain may be tearing, dull, shooting, piercing or stabbing, or electric shock like in nature. Few other symptoms that persist are tingling, burning sensation, numbness or weakness in the lower limb on the affected side. Standing or sitting for long make the condition worse. Lying down or walking relieves the symptoms of the patient. Doctors usually prescribe investigations including MRI, X-rays, CT scan etc.
Can sciatica be both sided (bilateral)?
In most of the cases, sciatica is one sided with unilateral involvement of the sciatic nerve. However, the sciatic nerve on both sides may get involved too. Causes of bilateral sciatica are large, central disc herniation, multiple disc herniation, compressing of nerve roots at different levels and spinal stenosis.
My pain is confined to the lower back and hips, is it sciatica?
In most of the cases, sciatica pain starts from the lower back and radiates down the legs and feet. There are cases where sciatica pain starts in the lower back but radiates down to the hips and not beyond.
My calf muscles and feet hurt. Could that be sciatica as well?
Yes, it is a possible factor due to the compression of sciatic nerve. Sciatica pain that usually starts in the lower back and runs down the leg and feet. It could be confined to the leg and feet alone. Any medication requires proper investigation.
Is sciatica related to age?
No, it is not because it has nothing to do with age. A person from any age group can get sciatica. However, sciatica from spinal stenosis or degeneration of spinal disc mostly occurs in elderly people.
Can lower back injury lead to sciatica?
Yes, lower back injury can lead to irritation or compression of the sciatic nerve, as a result, it follows sciatica.
What investigations are conducted to establish or rule out sciatica?
Any major investigations related to sciatica include X-rays, MRI, CT scan, EMG i.e. electromyography.
I had sciatica, which is now healed. How can I make sure it does not come back or how to prevent it?
You can prevent sciatica from recurring by learning the techniques that reduce strain and stress in the lower back. Do regular exercise, it will also help.
Can I take physiotherapy sessions along with Homeopathic medicines to manage my sciatica pain?
Of course, you could definitely do exercises or take physiotherapy sessions alongside Homeopathic remedies to cure sciatica. In fact, physiotherapy gives serious long term benefits in sciatica. However, in severely acute sciatica pain, exercise should be avoided. It can begin again once the acute episodes of sciatica have settled down.
My doctor advised surgery. Will it help to try Homeopathic remedies in such a scenario?
Yes, Homeopathic remedies are extremely effective and have the power to treat even severe cases of sciatica and avoid surgical procedures. However, the extent of benefit from these medicines will be based on factors such as duration, intensity and reason of sciatica. In most of the cases, one can avoid Spinal surgery.
My physician says I have piriformis syndrome. What is that?
Piriformis syndrome is a neuromuscular disorder which is caused when the piriformis muscle compresses the sciatic nerve. Piriformis is a muscle located in the hips and a spasm in this muscle may compress the sciatic nerve. The symptoms arising such as pain or numbness of the hip i.e. the gluteal region. Tingling may also be present in the hip. The pain, after starting from the hip, may radiate down the course of sciatic nerve. Excessive sitting or pressure over the piriformis muscle can make the condition worse.
What is the cauda equina syndrome?
Cauda equina syndrome is a serious neurological condition and a surgical emergency. Nerves present at the end of the spinal cord form a bundle called cauda. Spinal canal stenosis, a severely ruptured disc in the lumber area, injury and malignant tumour are the most common causes of cauda equina syndrome. the symptoms of cauda equina include weakness in legs, numbness, severe low back pain, bladder or bowel dysfunction, urinary incontinence, urinary retention, sexual dysfunction, paraesthesia, anesthesia in area including perineum, anus, external genital, pin needle feeling in groin or inner thighs, gait disturbance and sciatica type pain.
Lifestyle changes can help treat sciatica?
Yes, lifestyle changes can be beneficial to manage sciatica and it will heal fast when it is associated with homeopathic treatment. Just learn a few techniques to adopt the way you sit, stand, bend to lessen the stress on the back and it will reduce the pain. The first thing on not-to-do list is forward or backward bending. Avoid lifting heavy weights. The patient should avoid prolonged sitting and standing. Reduce your body weight and also avoid high heels and quit smoking. Warm applications in the affected area are suggested to reduce the pain. Sleeping on a firm mattress is also suggested. Stretching exercises and physiotherapy make the process quick with using homeopathic medicines and helps the condition to heal faster.
Note: Medicines mentioned here are for information purpose only. Kindly do not self-medicate.
Fill the Comment Form below.
You can write about your problem To Dr. Arsalan Rauf and receive a reply on How Homeopathy can help in treating your disease or illness.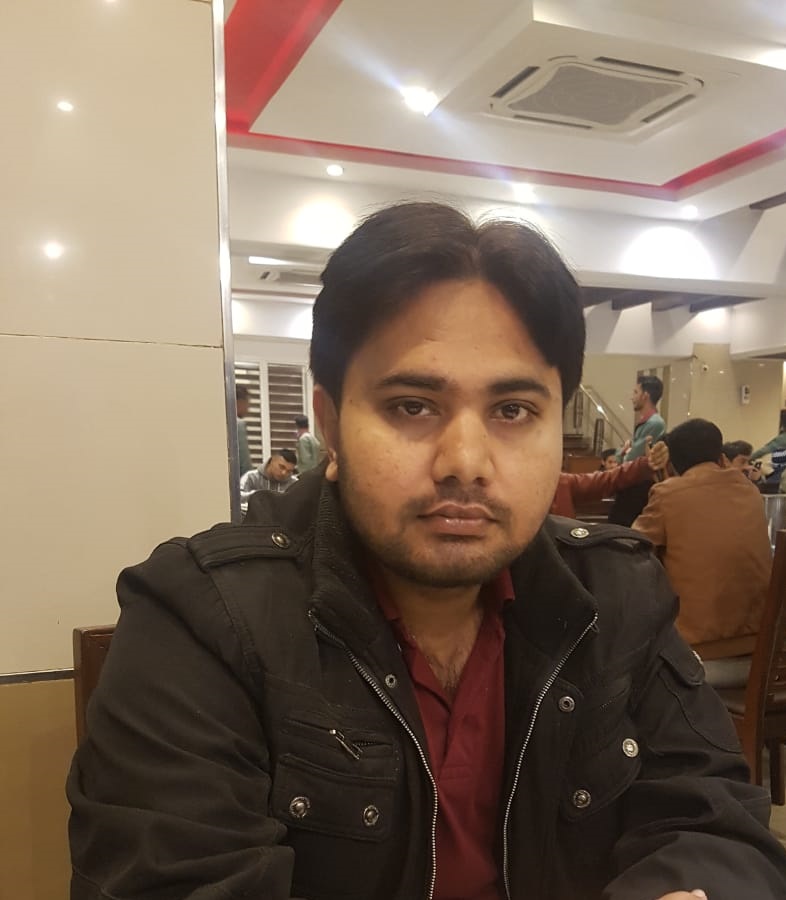 I had accomplished D. H. M. S in 2008, I have been into practice (in Rawalpindi & Islamabad) for more or less 14 years. During my practice, I have been treating acute as well as chronic disorders. I had also completed MHS (Masters of Human Sexuality) in 2014 from SAIHS. Covid-19, Dengue fever, Genetic Disorders, Auto-immune Diseases, Sexual dysfunctions and disorders in males as well as females attract my attention, therefore, I love to solve these cases.
Apart from Homeopathy, I am M.A in English Literature from Punjab University. I have been teaching English at Post Graduate National College Rawalpindi for 7 years. So I am holding two noble professions. I have written more than 7000 articles on different subjects. To be more specific I have authored different websites as well.