Homeopathic Medicine for Vitiligo – Leucoderma Treatment in Homeopathy
In this article of Homeo Expert, we shall discuss the best Homeopathic medicine for Vitiligo or Leucoderma or top homeopathic remedies for vitiligo or leucoderma.
Best Homeopathic Medicine for Vitiligo or Leucoderma – Vitiligo Treatment in Homeopathy
What is Vitiligo or Leucoderma?
Vitiligo also has a synonym which we call Leucoderma and it is a disease of skin pigments that is, melanin. This melanin is a production of melanocytes cells. It is a disease in which there is a loss of color of the skin or pigments and there are several reasons behind it. Leucoderma or vitiligo affects the 2 percent of the world population and it affects 8 percent of Indian as well as Mexican population. Leucoderma is not a serious ailment, therefore, it does not cause any harm to human body. In Hindi or Urdu, we call it Bars.
Additionally, it can affect the lives of those people where the society gives preference to the color of the skin. Including brown and dark people. It is neither life-threatening nor contagious but it can depress you
Causes of Leucoderma or Vitiligo
We cannot determine the exact cause of leucoderma according to NIAMS (National Institute of Arthritis and Musculoskeletal and Skin Diseases). Researchers have different point of views regarding Vitiligo.
It is a disorder in which your immune system attacks the body and destroys the melanin cells (melanocytes).
Heredity or family history can be another cause of Leucoderma. Thirty percent of the people who are suffering from this condition also have family members who are suffering from this condition.
Stress or exposure to an industrial chemical is another cause of Vitiligo.
There is another view that people who drink milk after taking a fish can be another cause.
A defective process of melanin formation.
There are some diseases which can be responsible for this disease including Diabetes, Hypothyroidism, Alopecia, Cancer and auto-immune diseases(Psoriasis and Rheumatoid Arthritis).
Symptoms of Leucoderma or Vitiligo
The main symptom of leucoderma is a milky white spot and it can be a single spot or multiple. The shape of the spots is also different, it may be round or irregular in shape. In addition, there is a de-pigmentation observed all over the body. There is a trend to start with a single spot and they grow slowly in size and number. It may occur with a single or multiple spots on limbs or abdomen and spreads to further parts of the body.
Signs of Vitiligo
Patchy loss of skin color
Premature whitening, graying of the hair on the eyelashes, scalp, eyebrows or beard
Loss of color in the tissues that line the inside of your nose and mouth
It can start at any age but often occurs before the age of 20
Only one side and part of the body (segmental vitiligo)
One or only a few areas of your body (focal vitiligo)
Complications
Social or psychological distress
Sunburn and skin cancer
Hearing loss
Eye problems including inflammation of iris
Is Vitiligo Curable in Homeopathy or Does Homeopathy Work for Vitiligo?
Yes, Homeopathy can cure persons with vitiligo. Leucoderma arises from the derangement of the inner part of the human body and does not come from an external source. That is why the only accurate and right way to cure vitiligo is through internal medication rather than applying or application of conventional medicines.
Homeopathy works on the basic principle that is, "to evacuate the disease from the body". When homeopathy deals with leucoderma, it does not pay attention to the end results like white spots. But it focuses on the cause of vitiligo. Homeopathic remedies for leucoderma moderate the overactive immune system which is destroying the melanocyte cells in the skin.
The first objective of homeopathic medicines is to stop the further development of vitiligo. It is also followed by the second phase of treatment, that is regaining the normal skin color in white spots. This process can take a considerable time of time and it varies from case to case.
Homeopathy offers natural, effective and safe mode of treatment for vitiligo. Top homeopathic medicines for leucoderma treatment are Arsenic Sulf Flavum, Hydrocotyle Asiatica, Calcarea Carb, Baryta Carb, Baryta Mur, Merc Sol, Phytolacca, Bacillinum, Nitric Acid and Thuja Occidentalis.
Arsenic Sulf Flavum – Best Homeopathic Medicines for vitiligo with dry skin
Arsenic Sulf Flavum is one of the excellent homeopathic medicines for vitiligo. It is suggested in patients who have white spots on dry skin. In fact, there may be cracks in the skin. Itchy and scaly skin on various parts of the body may also present in a few cases. Arsenic Sulf Flavum will show the best results among homeopathic remedies for Leucoderma.
Hydrocotyle Asiatica for Vitiligo
It is another top homeopathic medicine for vitiligo. Homeopathic medicine Hydrocotyle Asiatica stimulates pigmentation of the skin or the process of pigmentation. Hydrocotyle is also a helpful medicine in the treatment of Psoriasis, acne, leprosy and other skin problems.
Calcarea Carb – Top Grade Homeopathic medicine for Leucoderma with milky white spots on the skin:
Calcarea Carb is an ideal homeopathic medicine for leucoderma with milky white spots on the skin. I prescribe it to the patients of leucoderma with milky white spots on the skin. These white spots can appear anywhere on the body. In homeopathic treatment, constitutional symptoms have extreme importance in the selection of the medicine in any case. There are several unique symptoms that guide the practitioner to select Calcarea Carb. Tendency to free perspiration over the head, chest and neck is the first symptom.
The second symptom is intolerance to cold weather. Certain cravings are also present including lime, eggs, and pencils. The patient of Calcarea Carb gets cold easily. Weakness of bones may also present. Easily fatigued by exertion. Obesity and chronic constipation also indicate the selection of Calcarea carb in Vitiligo.
The patient also shows a number of fears. The prominent fears include losing reason and of insanity, fear of misfortune of contagious disease.
Baryta Carbonicum – one of the most effective homeopathic medicines for Leucoderma with burning sensations:
Baryta Carbonicum is an excellent homeopathic remedy for leucoderma. When the patient has white patches and feels intolerable itching and tingling over the whole body at night, Baryta Carb works well. Baryta Carb is also prescribed when the patient has sensations like pricks of burning needles with itching and crawling on the skin. The patient feels unwell in exposure to cold and he feels good in a warm atmosphere. All these symptoms and complaints indicate the usage of Baryta Carb.
Baryta Muriatica – Best Homeopathic Medicine for Leucoderma having small spots:
Baryta Mur is an ideal homeopathic medicine for this type of vitiligo. The patient has small spots and whitish patches all around his head, abdomen and thighs, nape of the neck. These white spots are also accompanied by itchy eruptions all over the exposed parts of the body. All these problems can be treated well with homeopathic medicine Baryta Mur.
Sulphur – one of the most prominent Homeopathic Remedies for Leucoderma with denuded skin:
Sulphur is an ideal homeopathic medicine for vitiligo of this kind. Homeopathic remedy Sulphur acts well for leucoderma in a condition where the skin appears as if very sore and denuded. The skin has very violent itching that gets worse at night due to washing and scratching. The patient is painfully sensitive to air, wind, and there is intense burning when scratched. Sulphur is also prescribed when this type of vitiligo occurs especially after local medications.
Merc Sol – Top Rated Homeopathic Medicine for vitiligo with moist sweaty skin
Merc Sol is very effective homeopathic medicine for leucoderma and many other skin disorders. It is an ideal homeopathic prescription for those patients with vitiligo who have persistently moist skin. Tendency to perspire freely is also present. The sweat may be very oily or offensive in nature. It may be more profuse at night. Itching of the skin may also be observed. Warmth of bed may make the itching worse. The patient of Merc Sol is sensitive to both heat and cold. Profuse salivation and intense thirst are also guiding symptoms of homeopathic medicine Merc Sol.
Prevention
Avoid working in the sun
Avoid fast food, citrus fruit, tea, coffee, cold drinks and non-veg
Do not use chemical soaps
Avoid multiple drugs
Use umbrella in the hot sun
Avoid cosmetics application on the skin
Do not wear synthetic clothes
Drink plenty of water
Have breakfast daily
Do not take these foods at one time (yogurt and egg), (yogurt and pickles), (sour food with milk like strawberry juice), (fish and milk) etc.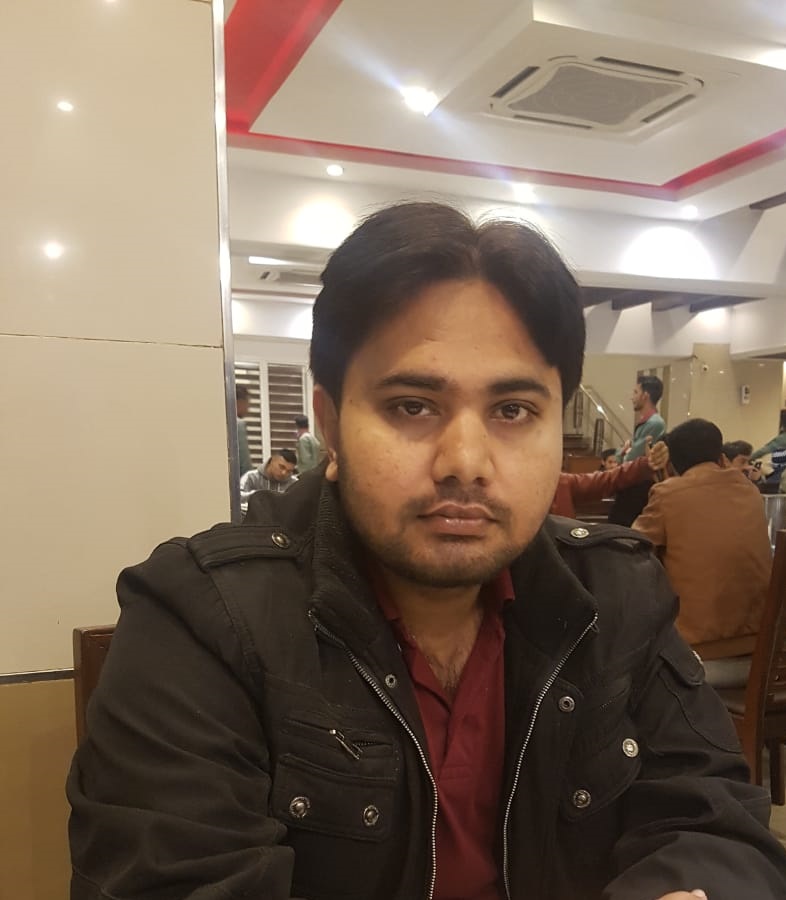 I had accomplished D. H. M. S in 2008, I have been into practice (in Rawalpindi & Islamabad) for more or less 14 years. During my practice, I have been treating acute as well as chronic disorders. I had also completed MHS (Masters of Human Sexuality) in 2014 from SAIHS. Covid-19, Dengue fever, Genetic Disorders, Auto-immune Diseases, Sexual dysfunctions and disorders in males as well as females attract my attention, therefore, I love to solve these cases.
Apart from Homeopathy, I am M.A in English Literature from Punjab University. I have been teaching English at Post Graduate National College Rawalpindi for 7 years. So I am holding two noble professions. I have written more than 7000 articles on different subjects. To be more specific I have authored different websites as well.