Homeopathic Medicines for Warts
What are Warts?
Warts are small and grainy skin growths and it often occurs on your hands and fingers. They also come in a pattern of tiny black dots like seeds which are basically small and clotted blood vessels. Children and young adults can easily adopt it. In Hindi or Urdu, we call it mokay or mohkay.
Symptoms of Warts
Small, fleshy and grainy bumps
Flesh colored, pink, white or tan
Rough to the touch
Black pinpoints like clotted blood vessels
Causes of Warts
HPV (Human Papilloma Virus) it has hundreds of types
Skin contact with a person having warts
Contact with objects which are infected with HPV
Weak immune system
Common Types of Warts
Common warts (rough in nature, arise on hands) also known as verruca vulgaris
Filliform warts (thread like arise near eyelids or lips)
Flat warts (affects face, neck, hands and knees)
Plantar warts (arise on soles of feet)
Periungal warts (arise around the nails)
Risk Factors
Children and young adults
Weak immune system
Who have HIV/AIDS
Had organ transplant
Homeopathic Treatment for Warts
In conventional mode of treatment, surgical instruments are used in order to remove warts. Homeopathic medicine for warts can cure warts in a safe, gentle and painless manner. For warts treatment in homeopathy, natural remedies treat warts and do not suppress them. Additionally, they fight against infectious agent that causes warts and boost the immune system of the body. Homeopathic medicines are made of natural substances and are free from side effects. There are a number of homeopathic medicines available to cure warts including Thuja Occidentalis, Nitric Acid and Causticum.
Top Homeopathic Medicines for Warts
Thuja Occidentalis – Top Homeopathic Medicine For Warts
Thuja Occidentalis is the best homeopathic remedy for warts. Warts are seedy and large in nature. Additionally, Thuja is also useful to treat warts that arise on any part of the body. Skin dryness may also present with warts. In Thuja, the skin of the patient is also so sensitive to touch with warts. It is also one of the top homeopathic remedies for anus and genital warts.
Antimonium Crudum and Silicea – Homeopathic Medicines for warts on soles of feet
Homeopathic medicines Silicea and Antimonium Crudum are the best homeopathic medicines for warts on soles which are also known as plantar warts. Antimonium Crudum is useful for horny warts of soles. Additionally, it is also helpful in those cases where warts and corns arise together on soles of feet. Feet may become tender. Silicea is useful when there is excessive sweating is present on the feet with warts.
Nitric Acid – Homeopathic medicine for warts that bleed easily
Nitric Acid is another warts treatment in homeopathy in which warts bleed easily. Bleeding may start after washing or touching. It is also prescribed for warts when they are sensitive to touch. Nitric Acid is also useful when warts are accompanied by itching. Apart from these symptoms, if there is a stitching or stinging pain is present with warts can be cured with Nitric Acid.
Causticum – Homeopathy remedy for warts and skin tags
Causticum is useful medicine for not only warts but also for skin tags. It works efficiently in cases of warts when they are large and jagged in nature. Causticum is an effective homeopathic treatment for face, lips, nose and eyelids warts. It is also useful in treating warts on the tips of finger. Causticum is also useful in those cases when warts are painful. It is also beneficial in pedunculated warts.
Dulcamara and Lycopodium Clavatum – Homeopathic Medicines for warts on face
Homeopathic remedies Lycopodium and Dulcamara are useful treatment for warts on face. Dulcamara is used when warts on the face are flat, large or smooth in nature. Lycopodium is also helpful medicine for warts on face which are pedunculated or small. Lycopodium can be beneficial for warts on any area but it works wonderfully in treatment of chin warts.
Causticum and Nitric Acid – Homeopathic Remedies for warts on eyelid
Causticum is a useful homeopathic remedy for warts on eyelid especially large and seedy. In some cases, warts on eyelids can be painful too. Additionally, Causticum also works wonderfully when warts arise on the eyebrows. Nitric Acid is another homeopathic medicine for warts on eyelid which are large and jagged. They may be sensitive in nature and can bleed easily too.
Sepia and Causticum – Homeopathic Treatment for warts on head
Sepia is the top homeopathic remedy for warts on head. The patient may feel coldness on the top of the head. Hair fall with sensitivity of hair roots may also present in some cases of warts. Sepia also works well in warts that arise on the forehead of the patient. Causticum is beneficial for warts on head which are large. It is also prescribed for the patients of warts on head which can bleed easily.
Causticum and Dulcamara – Medicines for homeopathy treatment for warts on finger
Dulcamara and Causticum are best homeopathy treatment for warts on fingers. Causticum is a successful medicine for warts on fingers that are horny in nature. It is also a useful remedy for warts on fingers which are close to nails. Dulcamara is another homeopathy treatment for warts on fingers which are smooth and flat in nature. It may work wonderfully for warts which are on the palmar surface of the hands.
Sepia – Homeopathic medicine for warts and moles
Sepia is a suitable homeopathic medicine for moles and warts. The patient of Sepia has moles and hard, small, seedy warts on face. Itching may also present with warts. Yellow – brownish pigmentation can also be seen on face especially on cheeks and nose. In some cases, block pores may also observe on face.
Prevention
Avoid direct contact with warts
Do not use the same nail clipper on your skin that you use on your regular skin
Do not bite your fingernails because they occur on broken skins
Avoid brushing and clipping the areas of warts
Wash your hands carefully after touching warts
Fill the Comment Form below.
You can write about your problem To Dr. Arsalan Rauf and receive a reply on How Homeopathy can help in treating your disease or illness.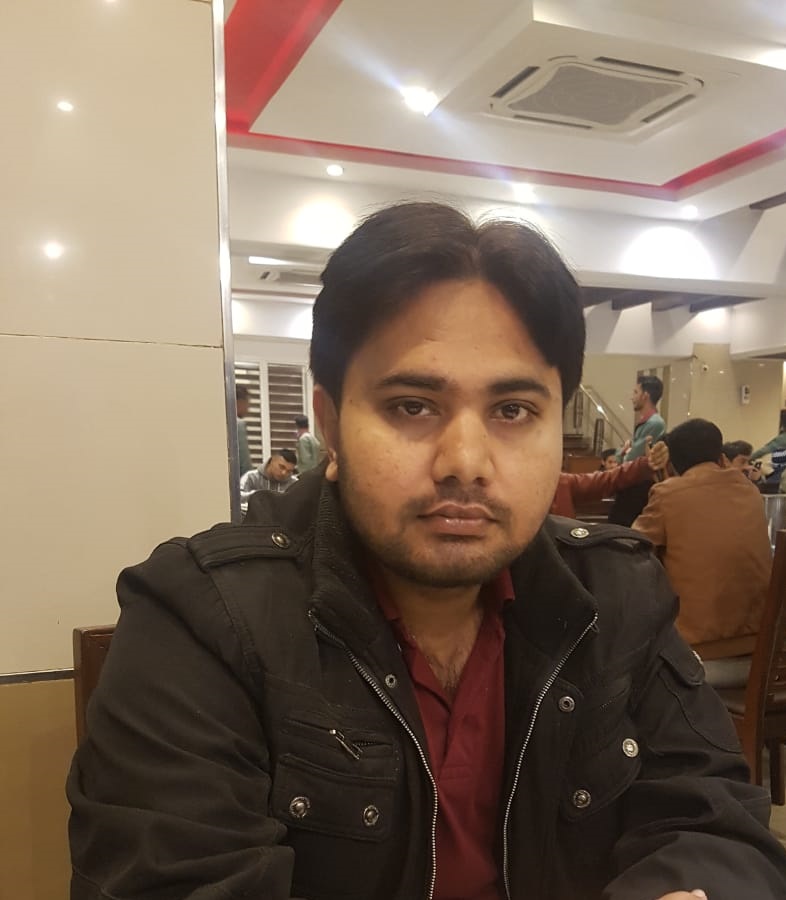 I had accomplished D. H. M. S in 2008, I have been into practice (in Rawalpindi & Islamabad) for more or less 14 years. During my practice, I have been treating acute as well as chronic disorders. I had also completed MHS (Masters of Human Sexuality) in 2014 from SAIHS. Covid-19, Dengue fever, Genetic Disorders, Auto-immune Diseases, Sexual dysfunctions and disorders in males as well as females attract my attention, therefore, I love to solve these cases.
Apart from Homeopathy, I am M.A in English Literature from Punjab University. I have been teaching English at Post Graduate National College Rawalpindi for 7 years. So I am holding two noble professions. I have written more than 7000 articles on different subjects. To be more specific I have authored different websites as well.